They say it's better to be safe than sorrybut unfortunately there are situations that come to happen no matter how much we prevent and one of them is traffic accidents, either our fault or that of another person(s).
In this case, what we can prevent ourselves from is choosing a reliable car insurance that, of course, helps us to cover the expenses and other situations that derive from this fact, such as:
civil liability
Which are those damages that we cause to a third party, whether they are material damages or bodily injuries.
Medical Expenses
If we take out reliable car insurance, then we will be covered for all medical expenses that arise from the car accident in which we are involved. For example, hospitalization, treatments, rehabilitations, surgeries, medications, etc.
Roadside Assistance and Legal Assistance
In this case, we will be covered in the expenses that are derived from all the inconveniences that our vehicle suffers, the use of a crane for its transfer, etc. We will also have legal defensepayment of bail if necessary, fines, among others.
death of the driver
If unfortunately the driver dies, a good car insurance will pay the beneficiaries the amount agreed in the contracted policy.
This is undoubtedly a benefit that will be of great help to us so as not to leave our family helpless.
Permanent or Temporary Disability
In the event that there are no deaths, it is important that the policy we take out covers compensation in the event of disability, regardless of whether it is temporary or permanent.
Of course, it is important to verify in detail what is included and what is not included in the contracted auto insurance policy, since in the end it varies from one company to another.
Steps to Take in the Event of an Auto Accident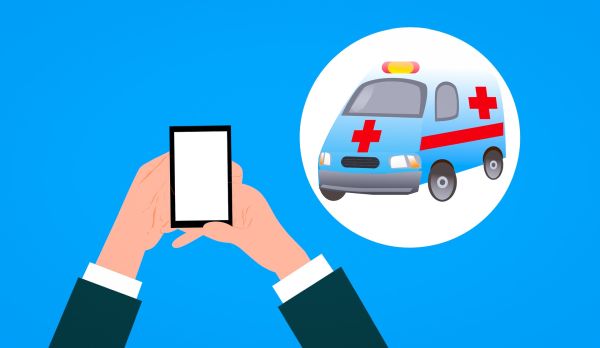 Now that we know the great importance of hiring reliable car insurance, it is very important that we know what we should do in case of an accident:
In the first instance the first thing we have to do is to stay calm as much as possible. Staying calm will help us make better decisions in the face of the situation we are facing.
Later it is important comply with road safety regulationsthis in order to protect ourselves and others: turn off the vehicle, put on emergency lights, etc.
Caring for victims: It is of the utmost importance to verify that we do not have injuries and that in the case of having companions they do not have them, as well as that of the other possible victims in the other vehicles involved in the accident.
Here it is very important that we do not move the injured, unless there is a fire, and that in the case of motorcyclists involved, the helmet is not removed.
It is also of the utmost importance that we never remove pieces that have been embedded in their bodies from any injured person, since this task must be carried out by highly trained personnel.
Call 911
Of course, it is important to call the emergency services and advise them of the number of injured and their conditions.
It is also important to notify the authorities such as the state or federal police.
Collect Information: If your state of health allows it, it is important to gather all the information about the accident with possible witnesses, in this way you will be protected in case the other party wants to blame you for what happened.
Call the adjuster: When you are insured, it is important that an adjuster from the contracted insurance company go immediately to take care of everything related to the accident you have just suffered.
Go to a medical visit: Finally, even when you think that "nothing is wrong" it is vital that you go to a medical check-up, in this way you will rule out any future problem.
Lawyers: And if necessary, go to lawyers specialized in car accidents, although if the contracted insurance is effective and efficient, there will be no need to hire a lawyer.
conclusion
So don't think about it anymore and take out car insurance in Mexicoand thus avoid future headaches and live peacefully knowing that you will always be protected.
And best of all, today you can buy your car insurance online without spending time, money, and effort.
For these and many reasons, it is better to always be cautious, your pocket and your peace of mind will thank you.
Source: https://www.edy.com.mx/2022/08/que-debo-hacer-en-caso-de-sufrir-un-accidente-de-transito/