They say there are more OXXO than tamales in Mexico and although this is not a verifiable fact, the reality is that there are currently more than 17,000 OXXO stores in the country, as well as 80 in Colombia and 79 stores in Chile, so without fear of being wrong we will always find one that stands out from the rest. the others that always shine with their red, yellow and white colors.
The Story of OXXO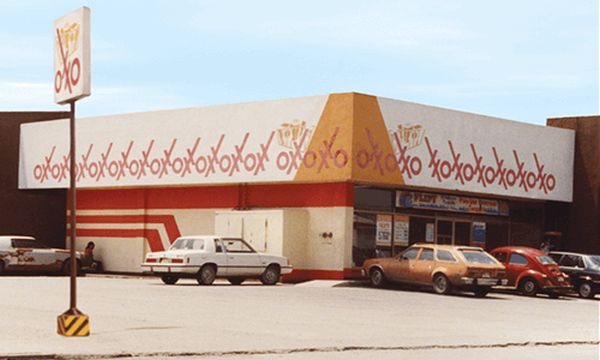 To know the most beautiful OXXO that exist it is essential to delve into its originand it was precisely in the city of Monterrey, Nuevo León, Mexico, where the first OXXO stores were opened as a FEMSA strategy in order to promote and market the Cervecería Cuauhtémoc Moctezuma beer brands.
So as a curious fact it is important to mention that these first OXXO stores in Monterrey only sold cigarettes, snacks, and of course beer.
Already in 1979 branches were opened in Hermosillo (Sonora), Mexicali (Baja California) and the city of Chihuahua.
In the 1980s, OXXO branches began to be granted throughout the country, where today we can acquire endless products and services, where OXXO deposits stand out, since in this way we do not have to go to any bank, and we have our doors open every day of the year from 6 in the morning to 10 at night, benefits that no bank branch can offer us.
In the same way, we can withdraw cash at OXXO on the same days and times, regardless of whether they are holidays or vacation days.
OXXO Most Beautiful Of Mexico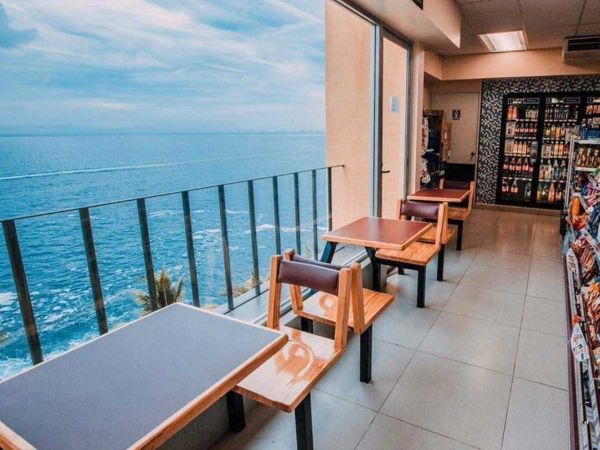 Tomatlán is a beautiful town located very close to Puerto Vallarta, Jaliscoand it is from here that the boat tours depart to very beautiful places such as Playa Colomitos, Yelapa, Playa Majahuitas, and many others.
Well, it is precisely in this incredible Mexican tourist destination where you can find the most beautiful OXXO in Mexicoand although it has the traditional colors of any OXXO, what makes it incredible is its view of the sea, which is none other than the beloved Pacific Ocean.
Of course, in addition to buying snacks, beer, and soft drinks to enjoy an incredible day in Boca de Tomatlán, Playa Colomitos, Playa Majahuitas, or in surrounding areas, you can also bill OXXO and thus deduct your travel expenses.
It sounds great, and it looks amazing! We hope you can visit it soon.
OXXO And The Magical Towns Of Mexico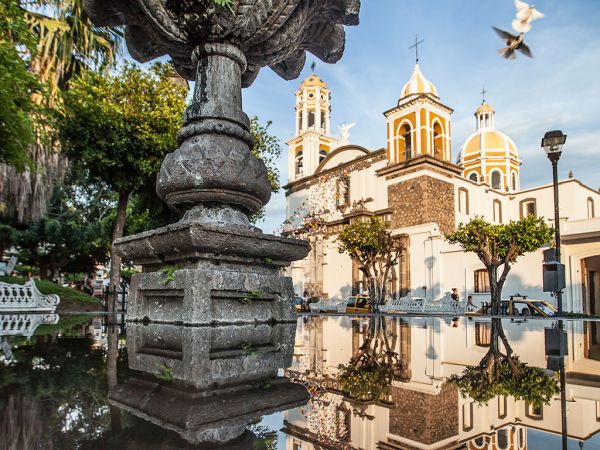 In Mexico there are currently 132 magical towns and of course in all, or many of them, you can find OXXO stores.
The curious thing is that, in none of these magical towns, or at least in the most central streets, you will find OXXO with the traditional colors.
This is because all the establishments that are located in the magical towns of Mexico must comply with certain guidelines.
For example, Comala is a magical town located in the state of Colimawhich is known as the "White Town of America" ​​and consequently each and every one of its buildings is painted this color, including the Parish of San Miguel del Espíritu Santo.
That is why you will always find the OXXO painted white, in addition to the fact that many of them do not carry the characteristic logo in the same way as in any city, since they must also meet the requirements that are imposed on them, even though many are made of wood. of these ads.
conclusion
This is how OXXO has transcended in our country since it has managed to adapt to each of its challenges and circumstances.
After all, they are stores that are made to meet the needs of the consumerand what better way to offer you the best facilities, and why not, dream stores like the one in Boca de Tomatlán, Jalisco.
And you What is the OXXO store that you liked the most?
Source: https://www.edy.com.mx/2022/11/cuales-son-los-oxxo-mas-bonitos-que-existen/