Camping is undoubtedly one of the most exciting outdoor activities that can be experienced since it has endless advantages, among which are that it helps to keep the mind occupied, it is a new learning for children and adults, it creates strong ties between family members, it contributes to better sleep, improves mood, maintains close contact with nature and of course gets more exercise; Now imagine all this living camping at its best: the Glamping.
What is Glamping?
Coined at the end of the 19th century, Glamping (Glamorous Camping) combines the experience of camping with luxury at its best, since one of its purposes is to create the conditions that are experienced in luxury hotels with all the benefits that nature itself offers when camping.
In a few words, the idea of ​​Glamping is to offer the traveler to be in direct contact with nature without refusing the comfort that luxury offers.
Glamping, therefore, is always outdoors and usually in national parks, very large gardens, forests, jungles, fields, deserts, and mountainous areas.
Glamping Best Places To Live It
In America there are endless places where you can live Glamping at its best, whether from the United States, through Mexico to Patagonia, Argentina, for which we share the best places in the American continent that will undoubtedly fascinate.
Jacket Bubble Hotel – Mexico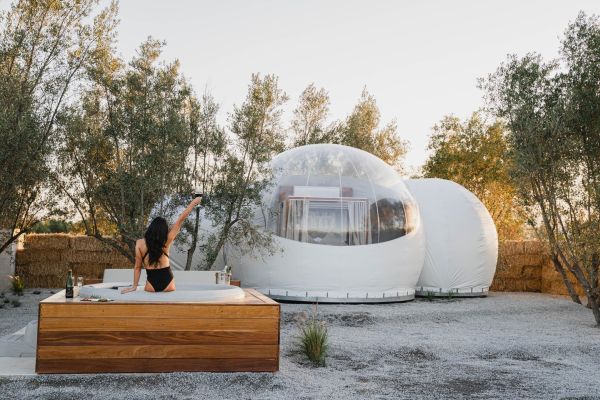 Located in the state of Baja California, specifically in the Guadalupe ValleyCampera Hotel Burbuja is the best place to do Glamping in the whole country.
This is demonstrated by its beautiful bubbles where you can not only enjoy luxury and comfort, but also literally be in a hotel with thousands of stars, which are the ones you can admire while resting or while doing some family activity.
In Campera Hotel Burbuja there are 12 bubbles that also have all the privacy in the world.
Chalten Camp – Argentina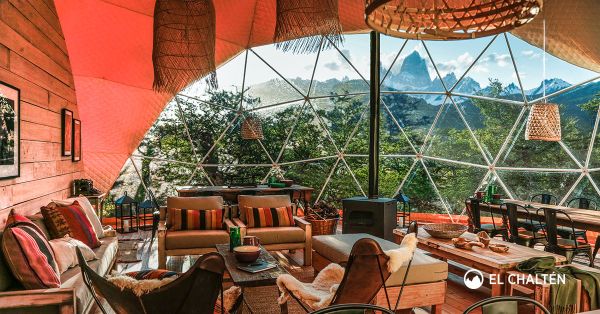 In the southern cone of the world is one of the most fascinating places not only in America but in the world to do Glamping and it is Patagonia, Argentina.
The Patagonia It is an extensive region that includes Chile and Argentina and it is precisely the Andes Mountain Range that divides both countries in this place.
On the Argentine side there are prairies, arid steppes and deserts, as well as a place that will amaze you: Los Glaciares National Parkwhich is well known for its spectacular icefalls, the most famous being Perito Moreno.
That is why Glamping in El Chalten, Argentina, will be one of the most beautiful and enriching experiences you can live, since you will have the fascinating views of the Monte Fitz Roya mountain of 3405 meters above sea level.
In addition to lodging, you will also enjoy various activities, among which the following stand out:
Salmon fishing.
Mountain bike ride.
House – Madsen Museum.
Kayak rides.
Climbing classes.
Hiking through the national park.
Bird watching.
And many more activities.
United States of America – Glamping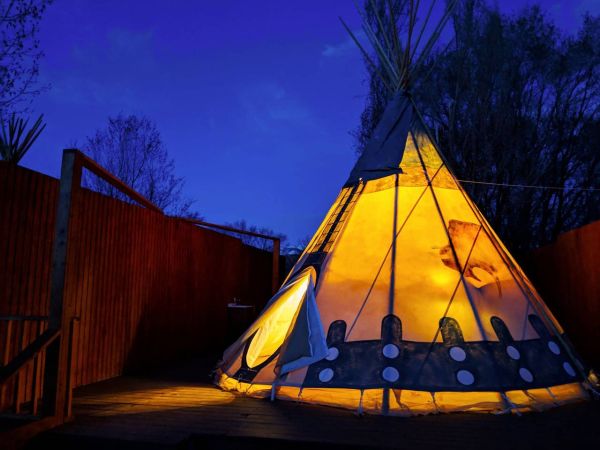 Without specifying a particular place, living the Glamping experience in the United States of America takes on a different dimension, since in the American Union it is very common to enjoy it in the famous tipis.
That's right, those conical tents used, and still used by the nomadic indigenous peoples of North America.
Teepees were made from the skins of animals such as bison, as well as wooden sticks.
In Nevada The places where you can do Glamping in the famous tipis are very typical, being undoubtedly an experience that you have to live.
Source: https://www.edy.com.mx/2022/08/la-nueva-moda-del-glamping/