The Qatar Soccer World Cup is getting more and more and the many fans are with the last details to be part of this celebration.
So this time we want to share some transportation options that you can use in this Middle Eastern country.
car rental
Renting a car can be a good option, it is also relatively cheap, especially if you are traveling in a group.
At Doha International Airport you will find several rental companies, it is advisable to rent in advance, online.
To rent a car in Qatar you will need to show your passport and have an international driving license (which can be issued by the National Automobile Association ANA) or issued in a member country of the Gulf Cooperation Council (GCC), and have a credit card .
According to the National Automobile Association ANAthe speed limits in Qatar are as follows:
in city: 50 km/h

on roads: between 80-100 km/h

120 km/h on highways and motorways.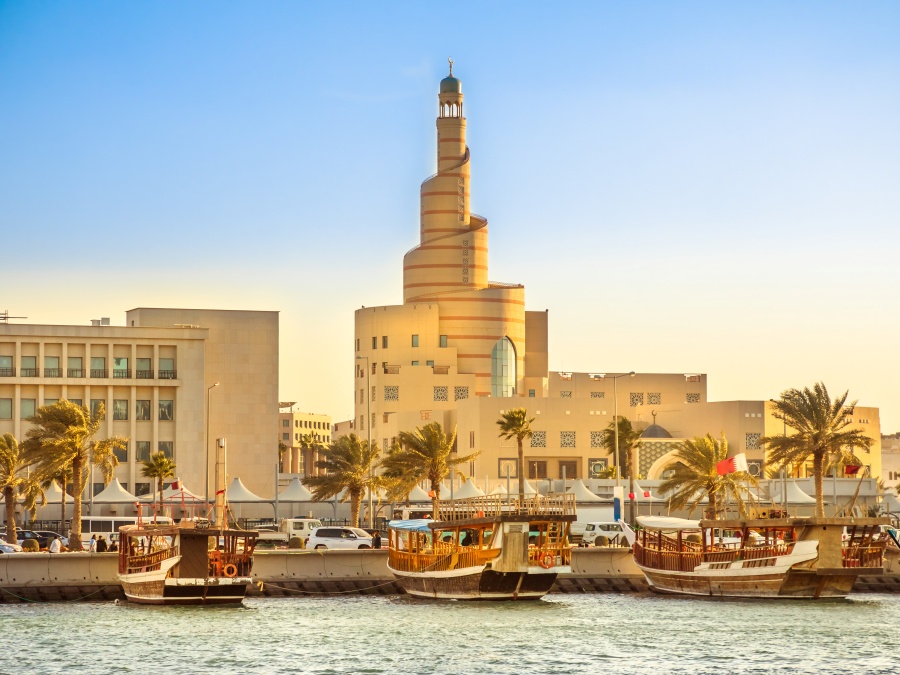 traffic rules
In Qatar you drive on the right. The seat belt is mandatory for those traveling in the front of the vehicle. Children under 10 years old cannot travel in the front seat.
Gas stations
Gas stations are easily found in Qatar and gasoline is cheaper than in Europe. Some of them have automatic dispensers.
tolls
Highways and roads in Qatar are not tolled.
Park
In Doha you can park for free or for a small fee in most shopping center car parks. Outside the capital, parking is free.
Most of Qatar's roads start from Doha or lead to the city, as Hamad International Airport is located there, where travelers who come to the area land. The country can be covered from end to end by car in just a few hours.
Metro
The Doha Metro is one of the newest public transportation options in Qatar. It comprises three lines, red, green and gold.
All passengers must purchase a travel card to use the Doha Metro.
There are three types:
The Limited Use it is made of paper and is only good for a displacement (about 50 cents)
The Standard Travel Card it is made of reusable plastic and does not allow you to travel on the gold line (just over 2 EUR).
The Gold Travel Cardalso reusable, offers access to the Gold Club metro sections (25 EUR).
Each station has elevators and the cars are equipped with space for wheelchairs, strollers and access for guide dogs.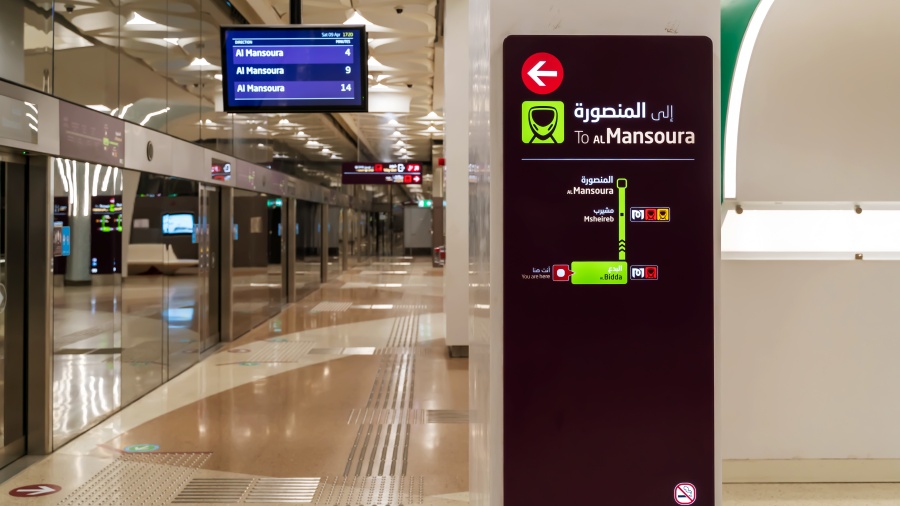 1.1 Red line
This line runs 40 kilometers from Al Wakrah (north to Lusail) and has 17 stations, including West Bay QIC, Katara and Qatar University. It also connects Terminal 1 of Hamad International Airport with the center of Qatar.
1.2 Green Line
This line runs from east to west, from Al Mansoura to Al Riffa. It has 11 stations, the most prominent of which are Hamad Hospital, Al Shaqab and Qatar National Library.
1.3 Gold line
This line also makes its route from east to west, from Ras Bu Abboud to Al Aziziyah, and has 11 stations. Among its most outstanding stops are the Qatar National Museum and Souq Waqif.
Here you can find more information about the cards to travel on the metro and the lines and stations.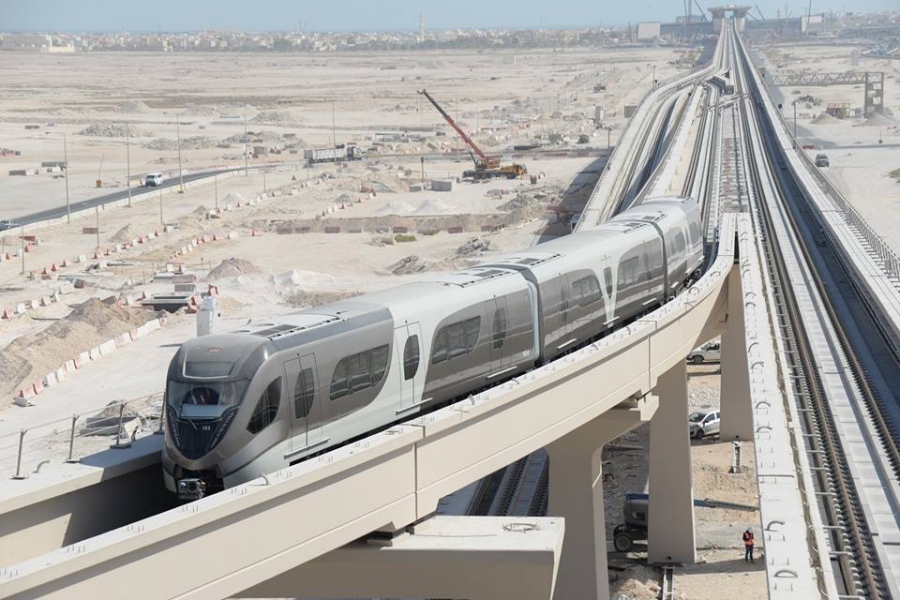 Karwa Buses
Karwa buses operate in an extensive network around the center of Doha. Your routes can be tracked through an app. These vehicles are equipped with ramps, space for wheelchairs and access to guide dogs.
On the other hand, the service also has two mini bus services that transport passengers between prominent locations in the city:
The metrolink buses that move on routes close to a diameter of 2 to 5 kilometers from the stations.

The metroexpress mini buses that function as transport for passengers between the stations and emblematic locations of Qatar.
Trolley car
The tram has three lines:
Lusail Tramwhich connects with the red metro line,
Education City Tramuseful for games in the stadium with the same name
Msheireb Tramleading to landmarks in downtown Doha.
To use the tram, they can do it with the same metro card. Here you can find more information about it.
Taxis
Taxis cover short distances and trips outside the city, the latter with a surcharge. Karwa Taxi is run by the Mowasalat State Transport Company, which has the largest fleet of vehicles and is the only one licensed to operate at Hamad International Airport.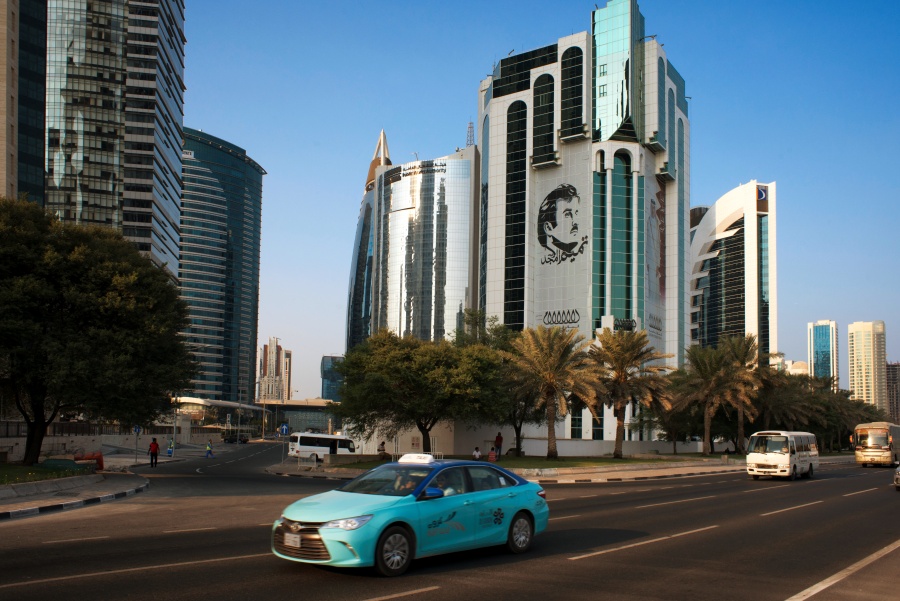 They can also use taxi services offered by applications such as Uber or Careem.
In Doha, a minimum fare of just over 2 EUR applies and adds just under 50 cents per kilometer traveled, with a minimum difference between day and night.
You will find taxi ranks on the streets and in practically all hotels and shopping malls.
Bus
The Mowasalat Transport Company operates an air-conditioned public bus service that covers Doha and Qatar, including several routes from Hamad International Airport.
These routes link Doha with the municipalities of Al Shamal, Umm Salal and Al Khor to the north, with the city of Dukhan to the west and with Bu Samra and Mesaieed to the south. Fares are usually around one euro for journeys outside of Doha (a little less for journeys that do not leave the capital). Generally, the bus service runs every day, from 04:00 to 23:00.
Passengers must pre-purchase the Karwa Smart Card, which can be purchased from vending machines at the airport, Doha Bus Station, The Pearl Qatar and many commercial outlets.
To learn more about Karwa's bus routes and partner businesses, visit the Mowasalat website.
There are several smart card options: the reloadable Classic Card (7 EUR); the Limited Card, which allows two trips to be made in 24 hours from the moment of purchase (EUR 2); and the Unlimited Card, with unlimited travel for 24 hours after purchase (5 EUR). Those who go up without the card, will have to pay a charge of just over 2 EUR.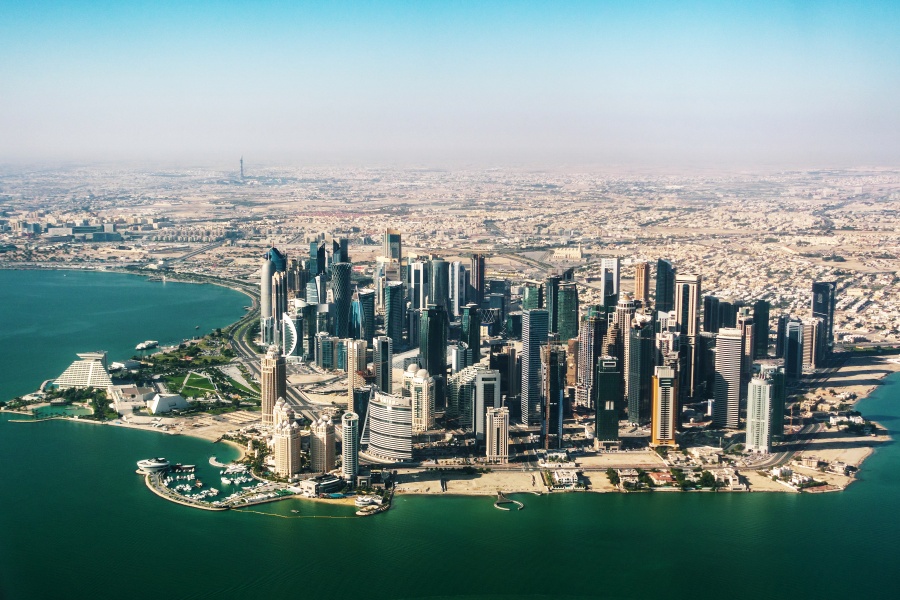 A very popular route for those traveling to Qatar is Doha's West Bay shuttle, which links this area to points of interest such as the city centre, the Corniche and Al Bidda Street. Buses leave every 15 minutes, from 06:00 to 00:00.
If you fly with Qatar Airways, you can take advantage of various private coach journeys during the day, for example Doha city, desert and shopping tours.
Transport in days of the World Cup Qatar 2022
The use of public transport will be free to the public who have official accreditations or tickets for any of the official matches on the calendar, with the metro, tram and buses being the main means of transport for visitors.
The transport can be used by fans and the media, who have the "Hayya Card", the entry permit that can be obtained digitally by showing an official ticket for any match and a paid accommodation reservation.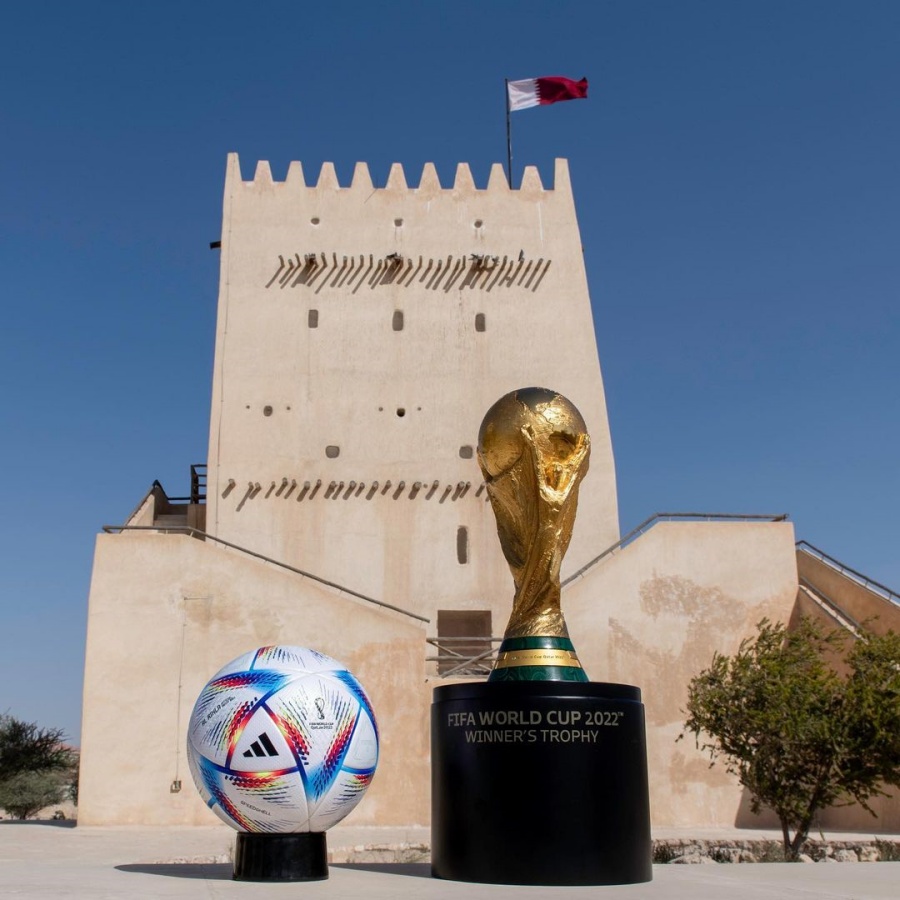 This permit will cover the three main mobility systems: the metro, the tram and the buses.
For the days of the World Cup, the service hours will be extended, so the service will be from Saturday to Thursday from 6:00 AM to 3:00 AM; while Fridays will be from 9:00 AM to 3:00 AM.
limousine rental
This option is for those who want to live a VIP experience and prefer the comfort of having a driver during their trip.
The prices vary depending on the needs of the passengers and if a standard limousine service, a large vehicle for groups or VIP trips is contracted. Limousines can be booked for hours or days.
In Qatar you will find many rental companies, including the Mowasalat transport service which is run by the Government and offers Impala, Passat, Audi, and Mercedes Vito (7 seater) vehicles. To make a reservation, call 800-LIMO (5466) or 800-TAXI (8294). If you prefer, you can also do it through the Karwa taxi app.
Your comments are really important
Source: https://alanxelmundo.com/como-moverse-en-qatar/