The city of Xalapa, Veracruz, is simply marvelous as it is home to endless customs and traditions., as well as an excellent gastronomy that will make whatever dish or drink you taste, you will simply be amazed; Now, if you add to all this the spectacular tourist attractions that it houses, then you will simply never want to visit another place in Mexico more than this one.
Of course, to be able to enjoy each and every one of the charms that the city of Xalapa offers you. it is necessary to find the ideal place to staya task that is often not as simple as it seems since you need to find a place that is central, safe, and that meets everything it promises.
In this case, to make life easier for you, we set out to find that special spot to stay in Xalapa and after analyzing countless hotels in Xalapa, we came to the conclusion that there is no better place to stay in Xalapa than the Hotel Klimt.
Why is it a good idea to stay at the Hotel Klimt?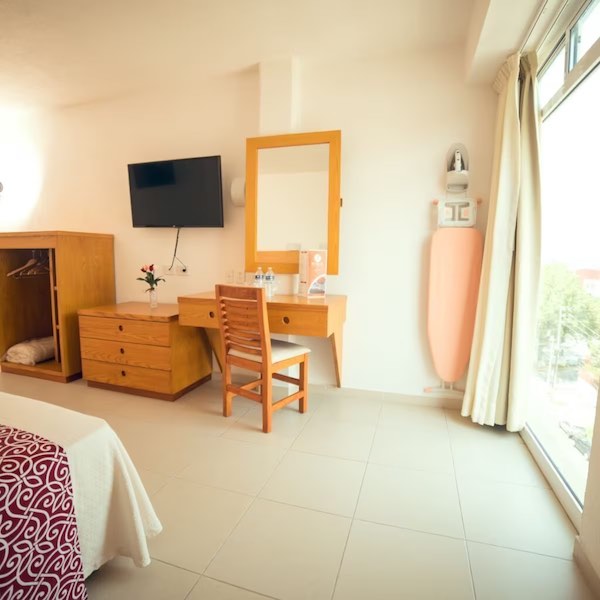 In the first instance to the Hotel Klimt It is a hotel in the center of Xalapa, which means that you will have many of the tourist attractions of the city very close to the hotel, which is undoubtedly appreciated since this way you will save time in transfers, which in turn translates into more places visited. and therefore in more anecdotes to tell our friends and family.
Secondly, it is that the Hotel Klimt It is a very safe hotel in Xalapa, an aspect that is also greatly appreciated since what one wants during a business trip or vacation is to feel at home.
The third reason why Hotel Klimt It is one of the best options for you to stay in Xalapa due to the amenities it offers, and that is that, although you will be visiting many places in this beautiful city, you will also spend many moments in the hotel, either resting, working, etc. .
That is why, once again, feeling at home in the hotel you choose is paramount, and the Hotel Klimt Xalapa offers it to you throughout your stay.
Hotel Klimt Xalapa Amenities
Among the amenities that you can enjoy when staying at the Hotel Klimt They find that in your room you will have air conditioning, which is appreciated in every way, but even more so in a city where it is usually very hot.
You will also have a flat-screen TV with access to cable channels, private bathroom, bathtub, ironing board with iron, towels, hair dryer, as well as cleaning service, among many others, for your entertainment and for all those who accompany you.
Besides, when reserving your room you can enjoy your breakfast already includedparking, and of course WI-FI, essential in these times where being connected is simply paramount.
Finally, in the Hotel Klimt Xalapa You will always have the support and kindness of each one of the staff members, an aspect that we all appreciate wherever we go.
Conclusion
So don't think about it anymore and stay at the best hotel in Xalapa Veracruz and enjoy an endless number of experiences in this your home, and discover why Xalapa is more than a tourist destination and the destination that we all should know and enjoy today and always.
Source: https://www.edy.com.mx/2023/04/hotel-klimt-el-lugar-ideal-para-hospedarte-en-xalapa/