The Royal Mint of the United Kingdom, The Royal Mint, launched a special collection of Harry Potter to celebrate 25 years of The Philosopher's Stone.
The collection has four different designs, featuring Harry Potter, the Hogwarts Express, Dumbledore and Hogwarts, which are the creation of FFion Gwillim, product designer at The Royal Mint, and Jim Kay, the artist who created the first edition. Illustrated Harry Potter and the Philosopher's Stone.
The obverse of the Harry Potter Hogwarts Express coins features the portrait of Queen Elizabeth II, while the Dumbledore and Hogwarts coins feature the official portrait of King Charles III.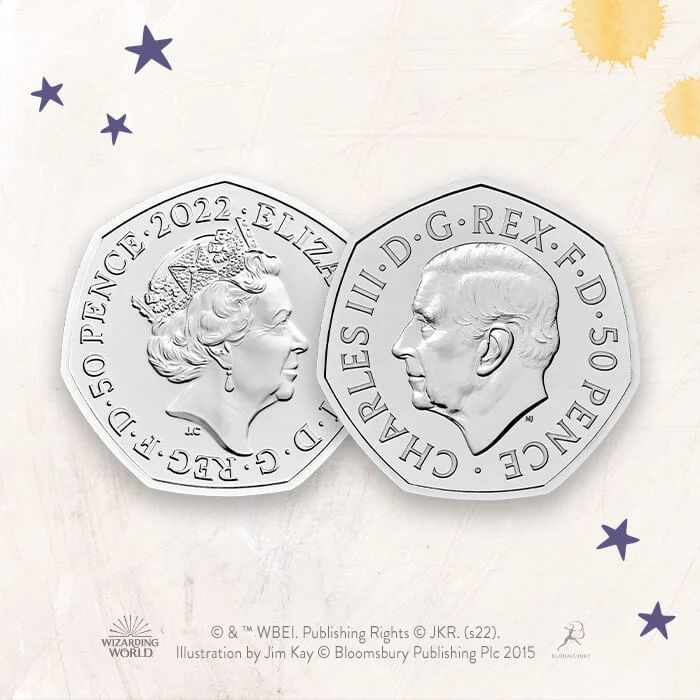 The coins are 50p coins and their design includes a latent feature showing a lightning bolt at one angle and the number 25 seen when each coin is tilted at a different angle. Also, it is the first time that a latent feature has appeared on a 50 pence coin. This effect consists of hiding an impression within a design, which is revealed by movement when light hits the surface of the coin.
The coins are available in a variety of sizes and editions and depending on their characteristics will be the price of each one, ranging from 11 pounds sterling to 5,215 pounds sterling.
If you want to know more details of the currency or acquire any, visit the official page of The Royal Mint.
Source: https://alanxelmundo.com/harry-potter-aparecera-en-monedas-de-reino-unido/