The dome of Galeries Lafayette was intervened by the South Korean artist Kimsooja, with the installation To Breathe, which establishes a unique dialogue with this architectural emblem by subtly introducing color through light inside the department store.
Kimsooja wanted this installation to create an environment conducive to contemplation, so he used a special film to diffract natural light into all the colors of the rainbow, transforming the external surfaces of the dome and internal spaces into iridescent moving landscapes. And they change throughout the day.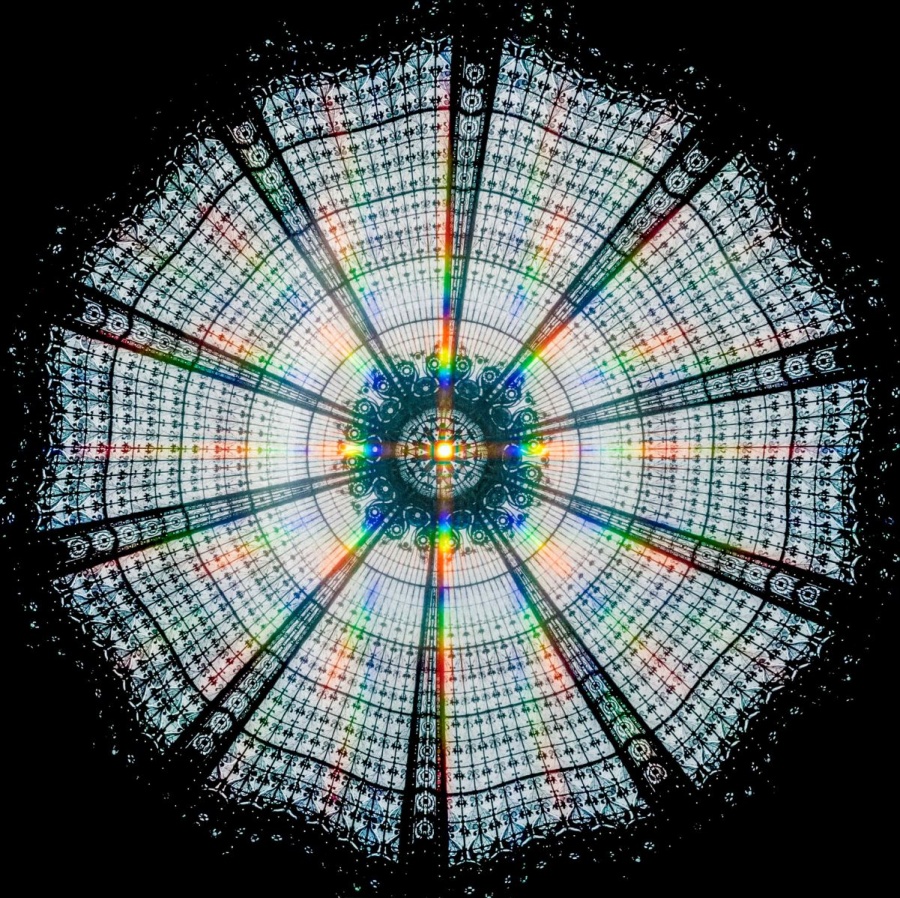 To Breathe can be seen from the terrace of the 8th floor of Galeries Lafayette, in the intermediate space of the dome known as l'entre-deux coupole located on the 5th floor, which will be open to the public during the installation, and in the complex from the department store.
In addition, in the l'entre-deux coupole space, the sound work The Weaving Factory will be broadcast, which will lead visitors to have a more complete and immersive experience.
The installation can be visited until June 30, from Wednesday to Friday from 2:00 p.m. to 6:00 p.m., and on Saturdays from 11:00 a.m. to 2:00 p.m.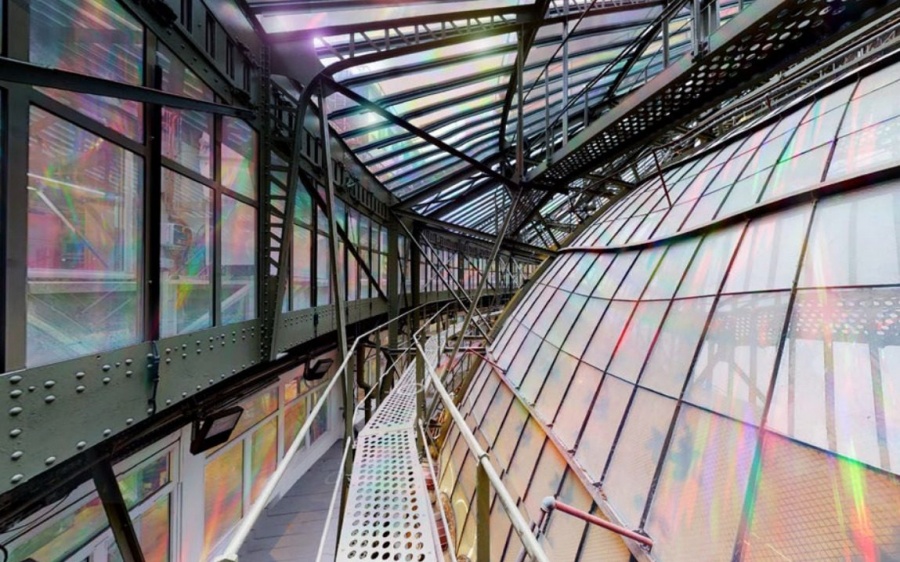 It can also be visited during the guided tours of Galeries Lafayette that take place on Saturdays and Sundays. Saturdays from 9:00 a.m. to 10:30 a.m. (in French), and Sundays from 10:00 a.m. to 11:30 a.m. (in English). These tours have a cost of 15 euros and are reserved at the page of Lafayette Galleries.
Source: https://alanxelmundo.com/intervienen-cupula-de-galerias-lafayette/?utm_source=rss&utm_medium=rss&utm_campaign=intervienen-cupula-de-galerias-lafayette