In the heart of Central Anatolia, Turkey, lies a destination that seems straight out of a fairy tale: Cappadocia. Known for its unique rock formations, lunar landscapes, and sunrise hot air balloon rides, this region has drawn the attention of travelers from around the world seeking a truly magical experience.
Cappadocia's most distinctive feature is its fairy chimneys, natural rock pillars that rise into the horizon like natural monuments sculpted by time.
These formations, created by erosion over millions of years, have historically been used as homes, churches and even underground cities by the civilizations that inhabited the region.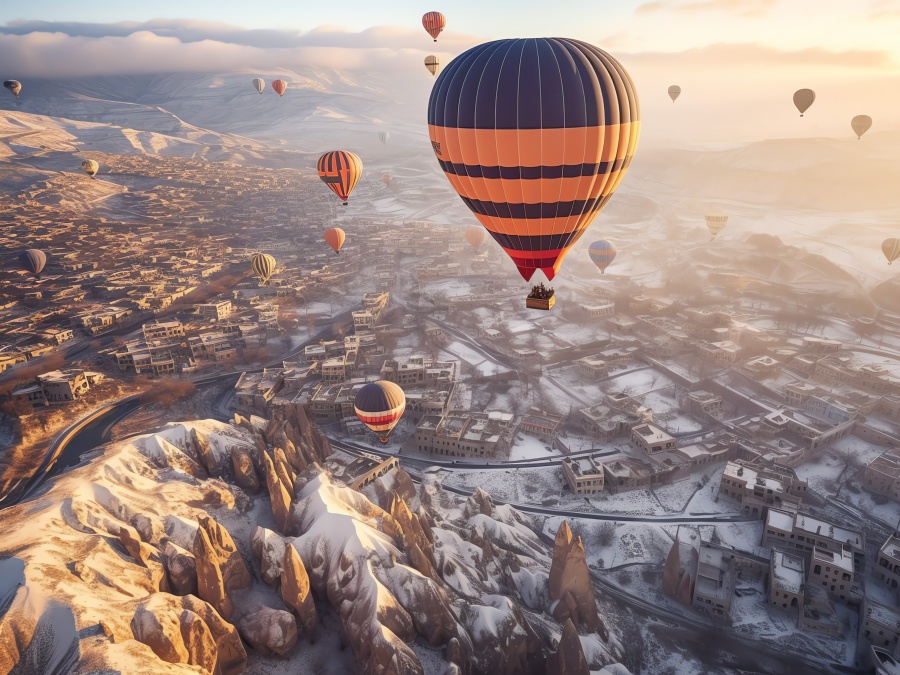 However, one of the most popular activities for visitors to Cappadocia is to take a hot air balloon ride at dawn, a moment that takes your breath away and fills you with amazement at the magnitude of the site from above and the hundreds of colorful balloons. that rise to the rhythm of the sunrise.
In addition to its impressive rock formations, Cappadocia is known for its rich cultural history. Travelers can explore ancient underground rock-cut cities, visit cave-hewn churches with frescoes dating back to Byzantine times, and discover the region's rich heritage at museums and archaeological sites.
Adventure seekers also find their place in Cappadocia, with opportunities to hike among the rock formations, ride horses through the valleys and explore the subterranean mazes that crisscross the region.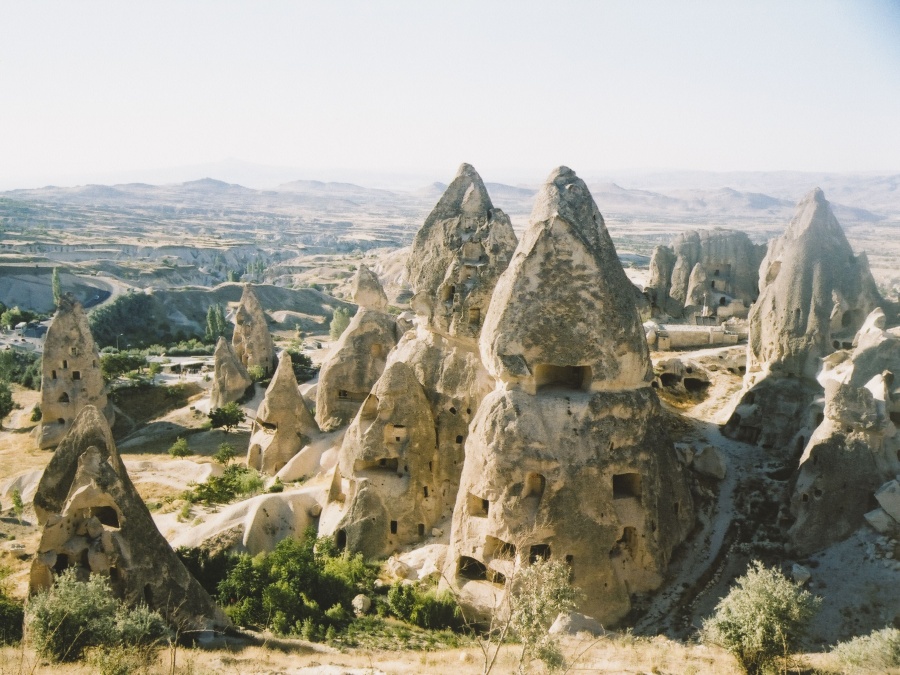 Tips for your visit to Cappadocia:
Don't miss the opportunity to take a hot air balloon ride, to enjoy the unique panoramic views of Cappadocia's landscapes at sunrise.
Hot air balloon rides and tours tend to fill up fast, so make sure you book early to get a spot.
Prepare to do a lot of walking, so wear comfortable, suitable walking shoes.
Visit the underground cities carved into the rock, such as Derinkuyu and Kaymakli.
Explore the impressive valleys of Cappadocia, such as the Ihlara Valley and the Valley of the Pigeons, hiking to enjoy their unique landscapes.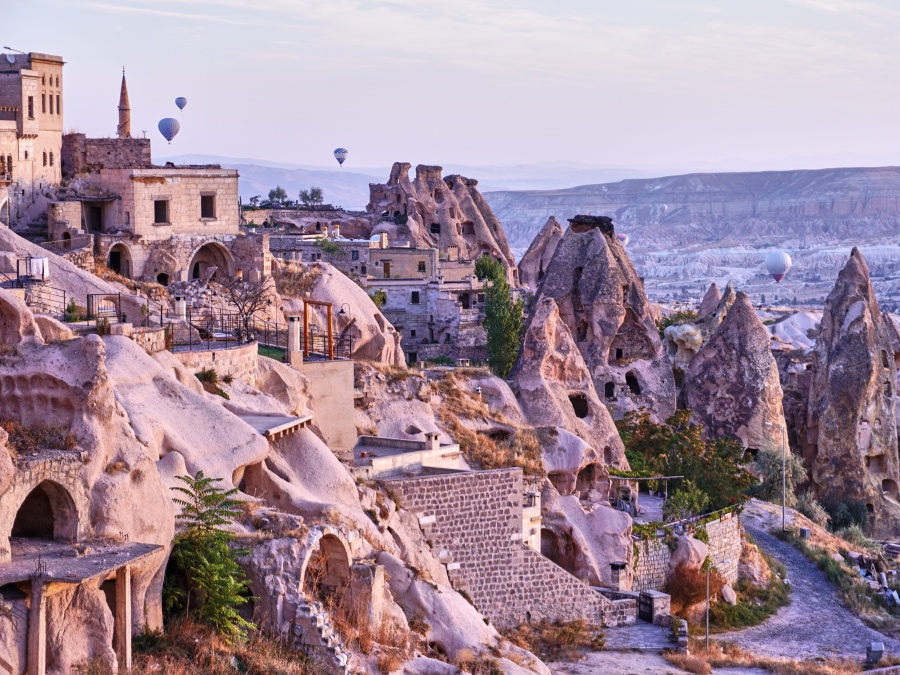 Don't miss the Göreme Open Air Museum, a UNESCO World Heritage Site, home to ancient rock churches and a rich religious history.
Cappadocia can be cold in the mornings and nights, even in summer. Wear layered clothing and a light coat.
Try local food such as Turkish kebab and Turkish sweets. They can also enjoy the wine of the region.
Remember to be respectful of local customs and culture, especially in religious areas.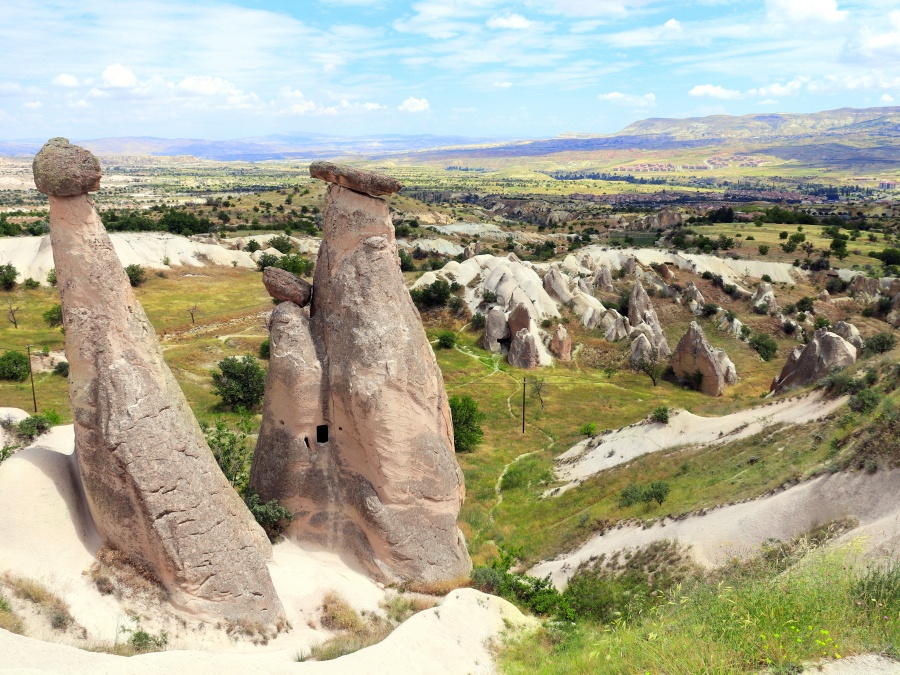 Enjoy your visit to Cappadocia!
If you are planning a trip to Turkey, Cappadocia is one of the must-sees in the country for its surreal landscape and rich cultural heritage, a great idea for your itinerary!
*TipAXM In the area there are several operators that will offer you tours to get to know the area, do activities and a balloon ride, check the reviews on the internet to choose one that suits your needs or ask at your accommodation.
Source: https://alanxelmundo.com/consejos-para-visitar-capadocia-turquia/?utm_source=rss&utm_medium=rss&utm_campaign=consejos-para-visitar-capadocia-turquia