By: Violet Gaytan
June! Pride month and on this occasion, our friends from Notiteatro share their recommendations for works with diversity and ideals to see during this month, did you already know them?
SEVEN TIMES GOODBYE VERSION HIM AND HIM
The successful musical work written by our favorite traveler has a new version.
seven times goodbye is the story of "Him" and "Him", a couple on the verge of a seven-year crisis who seizes the moment to rethink the direction of their relationship and their lives. Around them is a group of artists who, inspired by the couple, will create songs of love, heartbreak and hope to accompany this and all love stories. The bridge that unites both universes is "Lamore", the personification of love itself and narrator of the work. Starring Cuauhtli Jiménez, Martín Saracho and Valeria Vera.
Functions: Thursday 8:45pm
Where: New Ramiro Jiménez Theater
purchase of tickets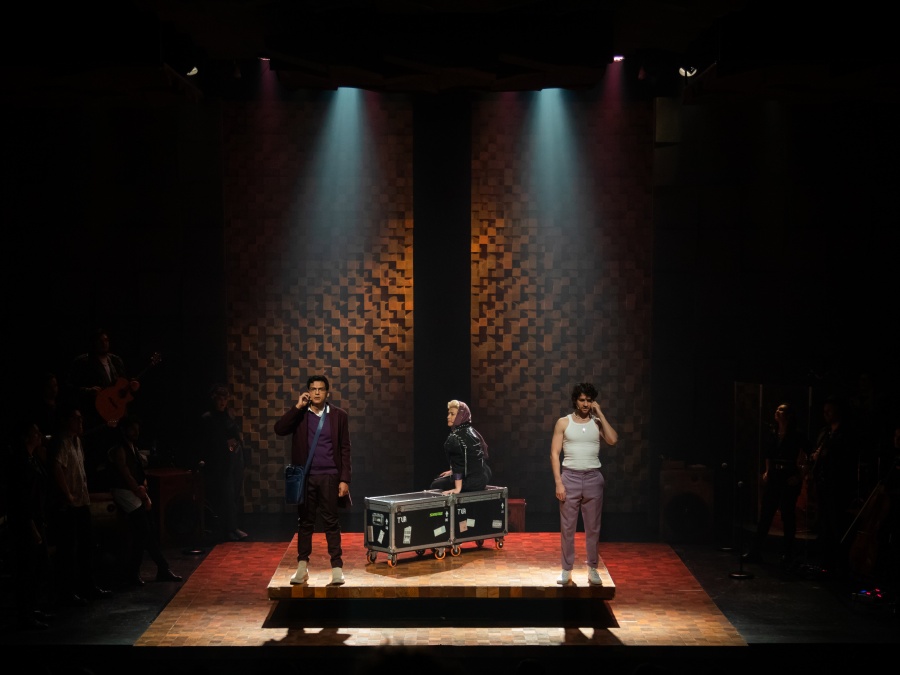 SMILEY
Álex and Bruno, the two protagonists of this romantic comedy, couldn't be more different. They make up a strange couple in which they only have in common that they are two men and that they have fallen in love. Their differences seem insurmountable, and their antagonistic personalities, but whether they like it or not, they are united by that red thread, even though they often want to break it.
Starring a very talented cast, alternating roles: Jerry Veázquez, Sergio Velasco, Martín Barba and Jesús Zavala.
Functions: Thursday 8:30 pm
Where: La Teatreria
purchase of tickets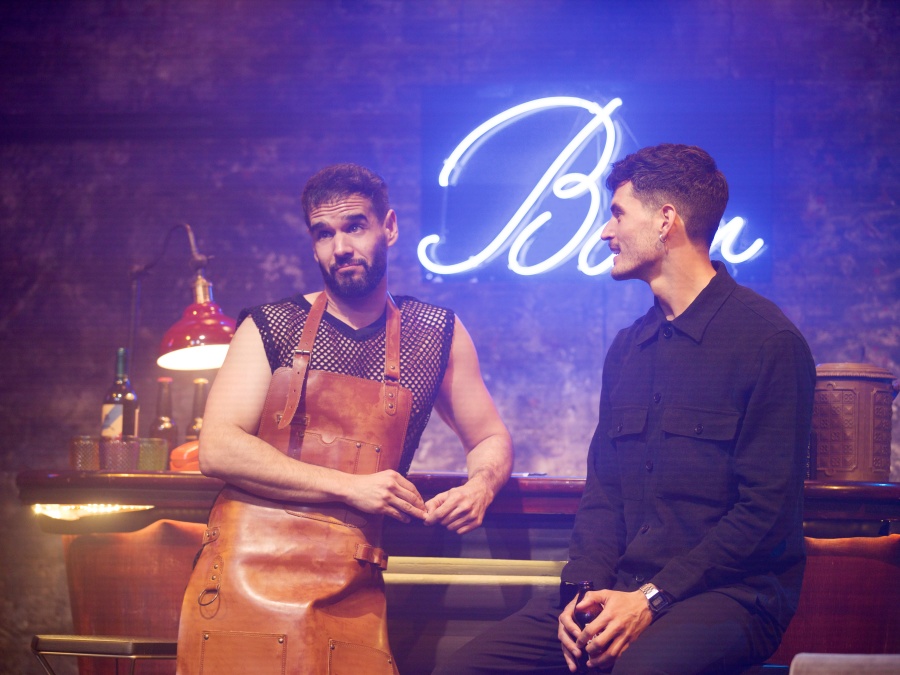 THE SWALLOW
Amelia, a singing teacher, receives Ramón, who wants to improve his vocal technique to sing at his mother's memorial. The chosen song, the swallow, has a special meaning for both of them. As the afternoon progresses, details of his past are revealed, marked by a terrorist attack that the city suffered the previous year. The meaning of the attack, the motivations of the terrorist and his victims cause a confrontation between them that leads them to discover the truth about those events, a truth that forces them to reflect on their identities, the acceptance of loss and the fragility of love, to such an extent that their destinies will be united forever.
The play stars the great Margarita Sanz and German Bracco or Alejandro Puente, as they alternate roles.
Functions: Friday 8:45pm, Saturday and Sunday 5:00 and 7:00pm
Where: Milan Theater
purchase of tickets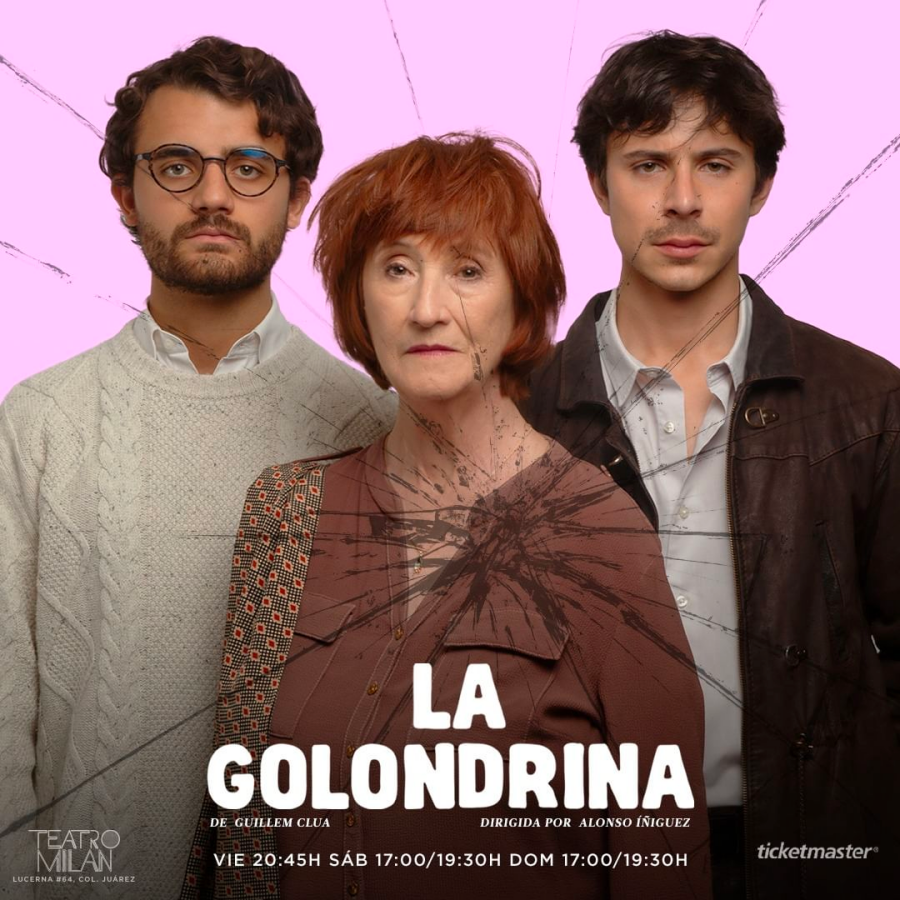 ORLANDO AND MIKAEL: THE REPENTANTS
Orlando had her first sexual reassignment in 1967 to become the lovely Isadora. For her part, Mikael chooses to be Mikaela at fifty, undergoing the sex change operation. Both share the regret of having made that decision for different reasons. A true story that tells us about the masculine and the feminine, the search for human identity and oneself to the last consequences, trying to be accepted within society, and above all, to be loved.
Starring: Terry Holiday, Dana Karvelas, Libertad Palomo and Roshell Newfoundland. (alternating functions).
Functions: Friday 8:30 pm
Where: La Teatreria
purchase of tickets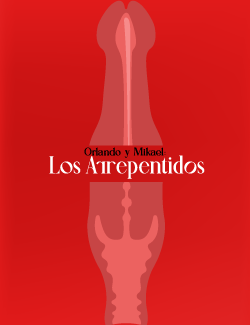 LIARS
Mentiras el Musical, the theatrical phenomenon of Mexico based on songs from the 80's, comes totally renewed. A musical drama where 4 women: Dulce, Lupita, Daniela and Yuri find out that they share the love of a man, Emmanuel. This story is told by Drags.
Functions: Thursday 8:00 pm and Saturday 8:30 pm
Where: Aldama Theatre.
purchase of tickets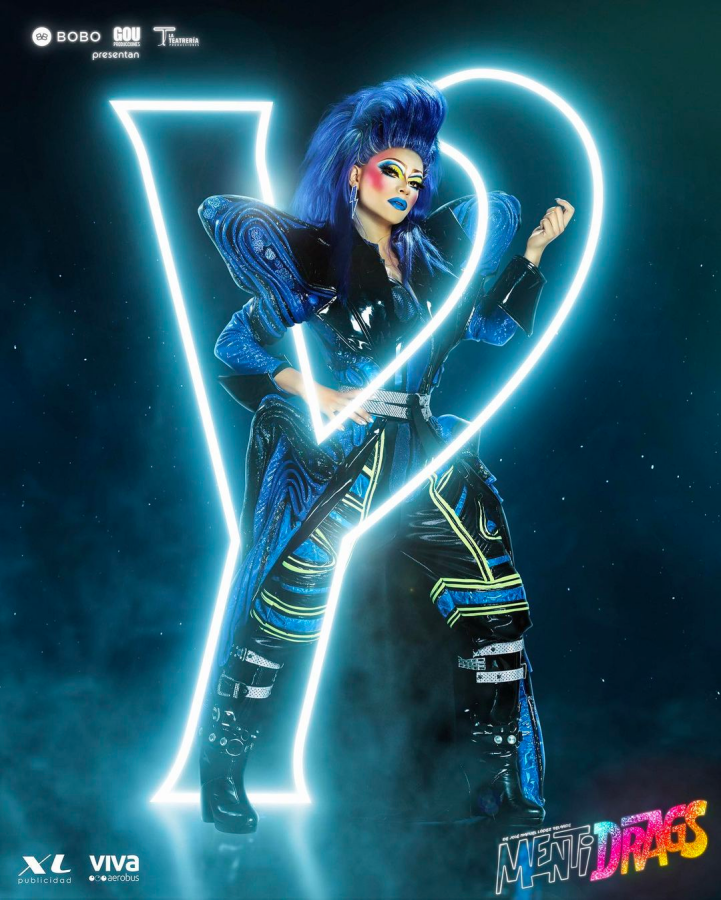 Source: https://alanxelmundo.com/obras-de-teatro-para-celebrar-el-pride-en-la-cdmx/?utm_source=rss&utm_medium=rss&utm_campaign=obras-de-teatro-para-celebrar-el-pride-en-la-cdmx