Knowing the city of Monterrey is undoubtedly fascinatingKnowing it as if you lived there will undoubtedly be sensational, and one of the best ways to do it is by using the Monterrey metro (Metrorrey) since, in addition to traveling comfortably and cheaply, you can move from one place to another very safely. this without neglecting the beautiful views that you can enjoy on each of the routes.
A little history
Officially known as the Metrorrey Public Transport System or simply as Metrorrey or Metro Monterrey, this metropolitan rail network was founded on April 25, 1991 and not only covers the city of Monterrey itself, but also other municipalities such as Escobedo, Guadalupe and San Nicolás de los Garza.
It currently has a length of 40.2 kilometers, 40 stations at your service, of which 32 are elevated, 7 underground and 1 on the surface.
The Metrorey also it has 3 lines, line 1, 2 and 3with 134 trains, and 3 cars per train, thus transporting more than 110 million passengers each year, one of which could be you on your next visit to this beautiful city.
Schedules and Costs of the Metrorrey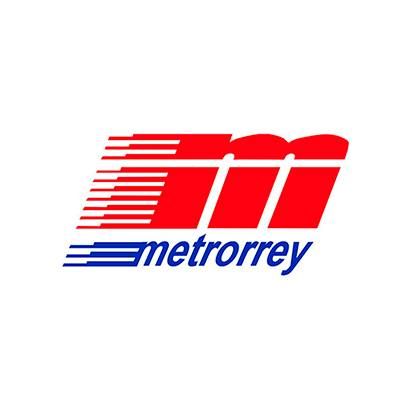 The Metrorrey schedule is from 05:00 in the morning until midnightalthough it is important to bear in mind that on holidays this schedule may vary, and even on weekends, so you have to be attentive to the announcements of the official sites.
As for the cost of the Metrorrey, it is only $5.50 pesos for a single trip.
And as for the frequencies, the waiting time between one train and another is no more than 5 minutes, so you will never have to worry about reaching the destination you want to meet on time.
Tourist Attractions Near The Metrorrey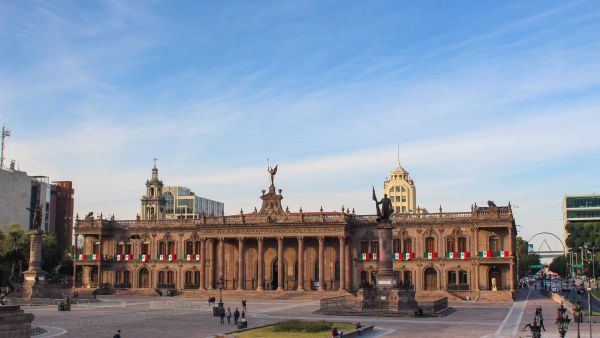 Whether a few steps from the Metrorrey or transferring to the Metrobús, In Monterrey and surrounding areas you can get to know endless places that you will loveamong which are:
Fundidora Park.
Museum of Contemporary Art of Monterrey.
Macroplaza.
Museum of Mexican History.
Steel Museum Furnace 3.
Santa Lucia walk.
Metropolitan Cathedral of Monterrey.
Palace Museum.
Trade Lighthouse.
Metropolitan Museum of Monterrey.
fly
Old neighborhood.
Government Palace of the State of Monterrey.
Sweet Museum.
MUSAN in San Nicolas de los Garza.
Groves Park.
Founders Park.
La Pastora Zoo.
Regional Museum of Nuevo León El Obispado.
Northwest Museum.
The Bishopric viewpoint.
Bishop's Hill.
City Bridge.
Source of Life (Neptune).
Pinacoteca of Nuevo León.
In addition to shopping centers such as Galerías Monterrey, Esfera Monterrey, Nuevo Sur, Plaza Cumbres, Punto Valle; shops, restaurants, and many other attractions.
conclusion
So don't think about it anymore and start enjoying a totally different vacation with Metrorreya first world collective system: safe, cheap and very comfortable.
If you have any questions about how to move to any site, do not hesitate to leave us a comment, it will be a pleasure to help you.
Source: https://www.edy.com.mx/2022/08/metro-de-la-ciudad-de-monterrey-guia-de-viaje/