Visiting Cancun from New Jersey It is without a doubt one of the dreams that we all must fulfill at least once in a lifetime.
This is due not only to the fact that Cancun is considered one of the best beach destinations in the world, but also to the proximity between one country and another.
Flight Time from Newark, New Jersey to Cancun
Cancun is located in the state of Quintana Roo, in southeastern Mexico, just 1,608.9 kilometers from Mexico City, the capital of the country. Approximately 2 hours 15 minutes by plane.
Cancun has an International Airportwhich is located 16 kilometers from downtown Cancun, and 23 kilometers from the Cancun Hotel Zone.
Cancun International Airport has four commercial terminals:
The Terminal 1 It no longer operates since March 2018, however, it is used for some charter flights.
The Terminal 2 Cancun Airport is used by some international airlines, as well as all domestic airlines.
Refering to Terminal 3 most of the international operations of the airlines of North America and Europe are received here.
Lastly, the Terminal 4 Cancun Airport receives flights from 11 international airlines, and 2 national airlines.
Cancun International Airport provides service to 26 cities throughout the Mexican territory that is in charge of 8 airlines.
The flight time between Newark, capital of New Jersey, and Cancun is approximately 3 hours and 52 minutes, as long as it is a direct flight.
This is due to the 2,493 kilometers of distance between one city and another.
However, on a flight with a stopover it can take more than 24 hours to get from one city to another, keep that in mind.
How Many Direct Flights Are There Between Newark, New Jersey and Cancun?
On average there are 42 direct flights a week between both cities so you will always find the most suitable according to your itinerary and your budget.
Airlines that have direct flights from Newark, New Jersey, to Cancun are JetBlue, Delta and United.
How to Get to Cancun from Cancun International Airport
To get to Cancun from the Cancun International Airport you have several options, among which are:
Rent a Car with a wide variety of companies such as Álamo, Avis, Budget, Dollar, Europcar, Expedia, Hertz, National Car Rental, among others.
You can do this online, or once you arrive in Cancun, since many of these companies have offices at the airport.
Take a first class bus with the company ADO (Autobuses de Oriente), at any of the airport terminals.
The average transfer time is 25 to 35 minutes and the cost as of June 2022 is $105.00 pesos for a single trip. The bus does not make stops until the Central de Autobuses ADO in downtown Cancun.
Take a private transporteither a taxi, or with any of the companies that work in this area in the different terminals of the Cancun International Airport, whether shared or private.
What is Cancun time?
Cancun hours are the same as in the entire state of Quintana Roo, that is, GMT-5that is, 1 hour less than in the city of Newark, New Jersey.
This, of course, has many advantages, since this way you will be able to make the most of your time and enjoy the paradisiacal Island of Cancun and many other attractions.
What is the currency of Mexico?
The official currency of Mexico is the Mexican peso.
To give you an idea at the exchange rate of June 2022, one (1) US Dollar is equivalent to 20.27 Mexican pesos.
In Cancun you will find ATMs, exchange houses, without any problem, and you can also pay with US dollars in most places.
Although by law prices must always be shown in Mexican pesos in any establishment or service that they offer you.
When is the best and worst weather in Cancun?
Although throughout the year you can enjoy an excellent climate in Cancun, especially between the months of December to April when the average temperature fluctuates around 30 degrees Celsius, and the rains are infrequent, it must be taken into account that in the The months of September and October are more likely to see a hurricane.
Therefore, it is suggested to take the necessary precautions in case you travel in one of these two months.
When is Low Season in Cancun?
The Low Season in Cancun is between the months of May to November, particularly in the months of September and October, which are considered the rainiest months.
When is High Season in Cancun?
The months of High Season in Cancun are from the end of November to the first week of March.
And it is precisely at this time of year when prices tend to be more expensive, especially in hotels and on flights.
Public Transportation in Cancun
Cancun has an excellent public transport infrastructure within the Cancun Hotel Zone and in some parts of the city of Cancun.
The public buses that run through the Cancun Hotel Zone do so 24 hours a day, and the cost for a single trip is $12.50 Mexican pesos.
There is also a taxi service 24 hours a day, although within the hotel zone the service is usually very expensive.
Public Beaches in Cancun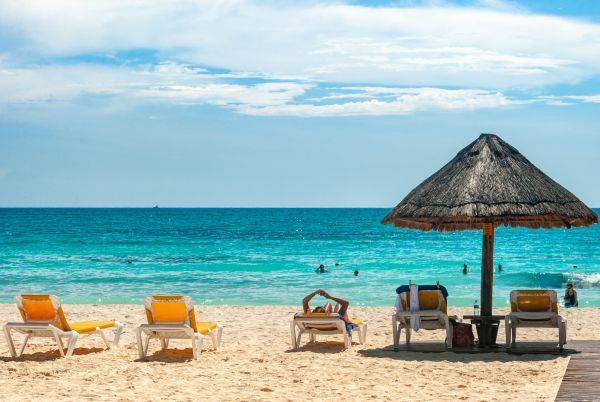 In Mexico and particularly in Cancun all beaches are publicso you shouldn't have any problem accessing them.
Next, we leave you a list of the public beaches of Cancun:
El Nino Beach.
Pearls Beach.
The beautiful beach.
Lobster Beach.
Turtle Beach.
The Snail Beach.
Blue Gull Beach.
Playa Chac Mool.
Marlin Beach.
Whale Beach.
Dolphin Beach.
Cancun also has Blue Flag beaches such as Playa El Niño, Las Perlas, Chac Mool, Marlín, Ballenas, Delfines, and Coral, as well as those of the Fiesta Americana Condesa, Live Aqua, and Iberostar hotels.
Hotels in Cancun
In Cancun you can find a wide variety of hotels for all tastes and all budgets, whether hotels for adultswith special amenities for newlyweds (honeymooners), families, Pet Friendly, Business, Economic, Gay and Lesbian Friendly, among others.
Among the various plans in Cancun hotels that you can find, the following stand out: All Inclusive (All Inclusive), Breakfast Only, and European Plan (Lodging Only).
In Cancun you can also find lodging in houses and apartments, cabins and lodges, hostels, resorts, villas, among others.
If you don't want to complicate yourself, here you can book your hotel in Cancun safely, reliably, and at the best price.
Tours in Cancun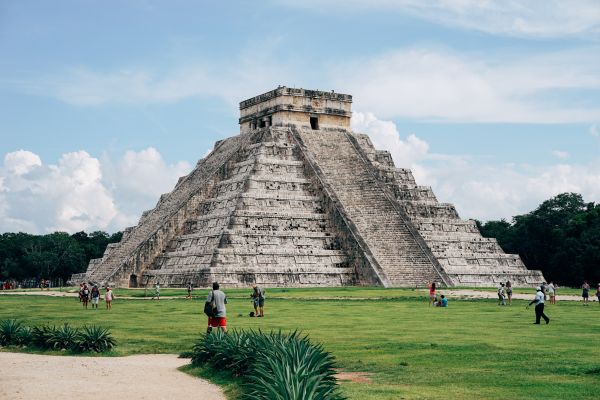 The magic of Cancun lies not only in its beautiful turquoise blue beachesbut also has endless tourist attractions to visit, which is why these are the Tours in Cancun that we recommend you take:
Women Island.
Cozumel Island.
Maya Tours Park.
Tulum Archaeological Zone.
Cobá Archaeological Zone.
Chichen Itza. You can book here!
Secret River.
Garrafon Park.
Xcaret Park, Xel-Há, Xplor, Xplor Fuego, Xenses, Xoximilco.
Carmen beach.
It is recommended that you purchase each and every one of the tours you are going to take onlinesince you can usually find excellent discounts and promotions.
Although you can also go on your own to several of them. If you need help to visit one of these, do not hesitate to contact me.
Where to Make Your Purchases in Cancun
In Cancun and the Cancun Hotel Zone there is a great diversity of places where you can make your purchases since they have mallsconvenience stores such as 7-Eleven or Oxxo, self-service stores, supermarkets, pharmacies, craft stores, etc.
But if you really want to save, we recommend that you visit the Mercado 28which is located relatively close to the Hotel Zone and which can be reached perfectly by public transport.
Where to Eat in Cancun
Similarly, there is a great diversity of restaurants where you can enjoy the culinary delights of Cancun, as well as other parts of Mexico and abroad.
However, if you want to eat delicious, and very cheap, We recommend that you visit the Parque de las Palapas which is located in the center of Cancun, where you can also live with local people who are very friendly and attentive.
Call Cancun from New Jersey
If you want communicate directly to Cancun from New Jersey You can make it marked as follows:
Telephone call from New Jersey to cancun: 011 +52 (998) 7-digit local number.
Embassy of the United States in Mexico
If you need any help or carry out any procedure, you should contact the Embassy of the United States in Mexico.
Requirements to Enter Mexico from New Jersey
Still don't have your visa to enter Mexico? Here you can process your visa online in just a few minutes.
As for the documents needed to enter Mexico from the United States, you can find them through this link.
If you have any question With all pleasure I remain at your service in the comments area, it will be a pleasure to help you.
Source: https://www.edy.com.mx/2022/06/cancun-desde-nueva-jersey-lo-que-debes-saber/