London is one of the most visited destinations in the world and walking through the streets of the capital of England is in the dreams of many travelers, who can enjoy its centuries-old tradition and one of the most modern cities on the planet.
Its architecture on the banks of the River Thames and its green areas are one of the great attractions of this metropolis, which is worth seeing from above. For this reason, at Alan around the World we have prepared a short list of the places with the best views in London.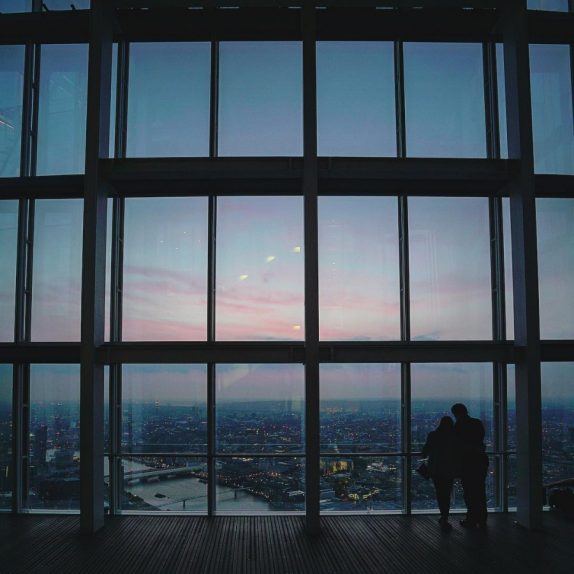 The View From The Shard
With a shape reminiscent of a futuristic pyramid, this building opened in 2013 has become one of London's icons and a very popular stop for tourists visiting the city.
The Shard has 87 floors and is 310 meters high; however, its main attraction is found on floors 68, 69 and 72, where its incredible viewpoint is located, offering a 360º view that will surely leave you speechless.

Address: Railway Approach, London SE1 9SG, United Kingdom
Hours: They change according to the season in which they visit it, during the summer they have more hours. On this page you can confirm the hours according to the date of your trip.
Cost: Adults must pay £30.00, general admission. If you wish to add a glass of champagne, food or other amenities, it can be done at time of purchase and has an extra cost.

Thames Cable Car
El IFS Cloud Cable Car It crosses the River Thames between the Greenwich Peninsula and Royal Docks, just a five-minute walk from The O2 and North Greenwich Tube Station.
It spans just over 1 kilometer across the Thames, takes up to 10 minutes each way, and offers unique views of the city. As you fly 90 meters above the River Thames, you'll be treated to spectacular views of England's capital.
Hours: Monday to Thursday (07:00-22:00), Friday (07:00-23:00), Saturday (08:00-23:00) and Sunday (09:00-22:00)
Cost: Adults pay £6 one way and £12 round trip. Children £3 and £6 respectively.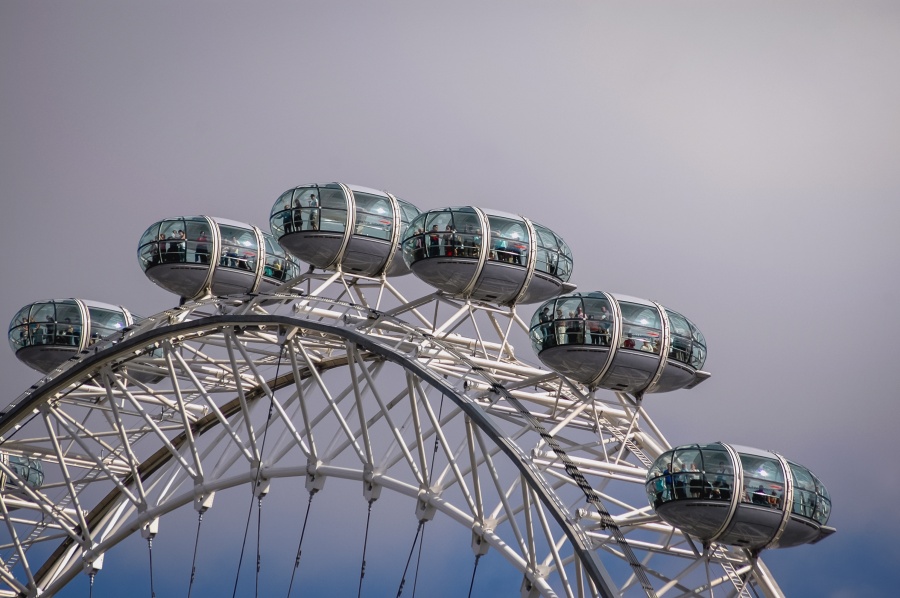 London Eye
Without a doubt, the London Eye is a symbol of the city and although it may seem extremely touristy, climbing this 135-meter-high Ferris wheel is worth it. Next to Westminster Bridge, the capsules of this attraction allow you to have incredible views.
Address: Lambeth, London SE1 7PB, United Kingdom
Hours: 11:00 a.m. to 6:00 p.m.
Cost: Adults: £30.50 and children aged 4-15: £27.50.
NOTE: Prices may change if not book in advance (they tend to be more expensive if you buy them at the box office), if you choose the hours with the highest demand, extra amenities or a quick entrance without lining up. If you want to save, plan ahead and buy them online.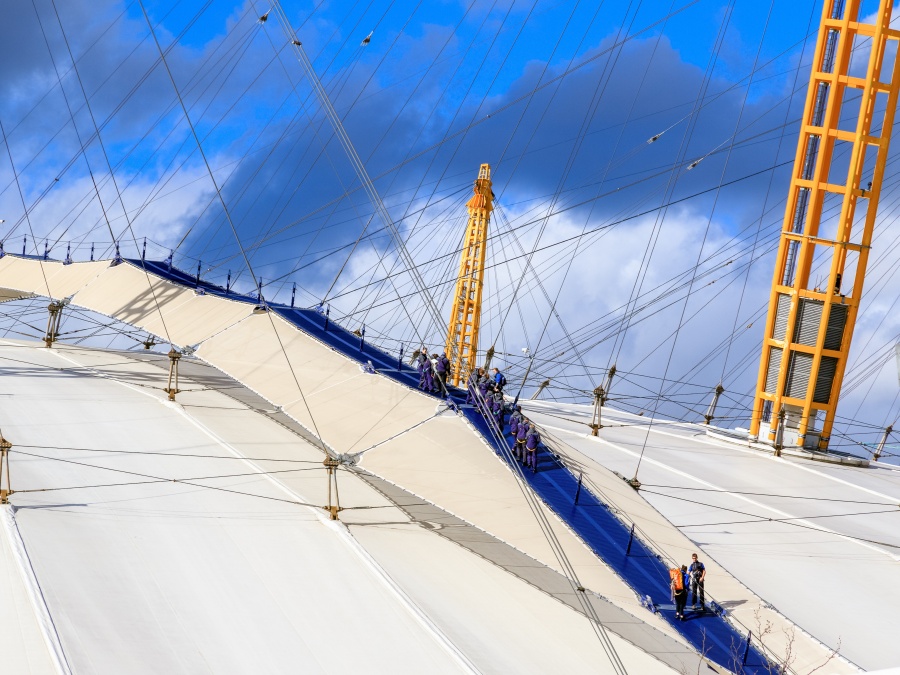 Up at O2
The Millennium Dome or The O2 is one of the most important concert arenas in the world, but it also offers the opportunity for travelers to climb its dome to appreciate the city from above.
After climbing more than 50 meters from the concert hall in the Greenwich area, they will be able to see the skyscrapers of Canary Wharf or the stadium where the 2012 Olympic Games were held. In addition, they will be able to download an application that will tell them which building is or attraction they are viewing.
Address: Peninsula Square, London SE10 0DX, United Kingdom
Hours: There are climbs during the day, at sunset and at night. Requests can be made to celebrate an event such as a birthday or engagement.
Cost: Prices will depend on the activity to be carried out and the time of the activity. On the official page, you will find more information.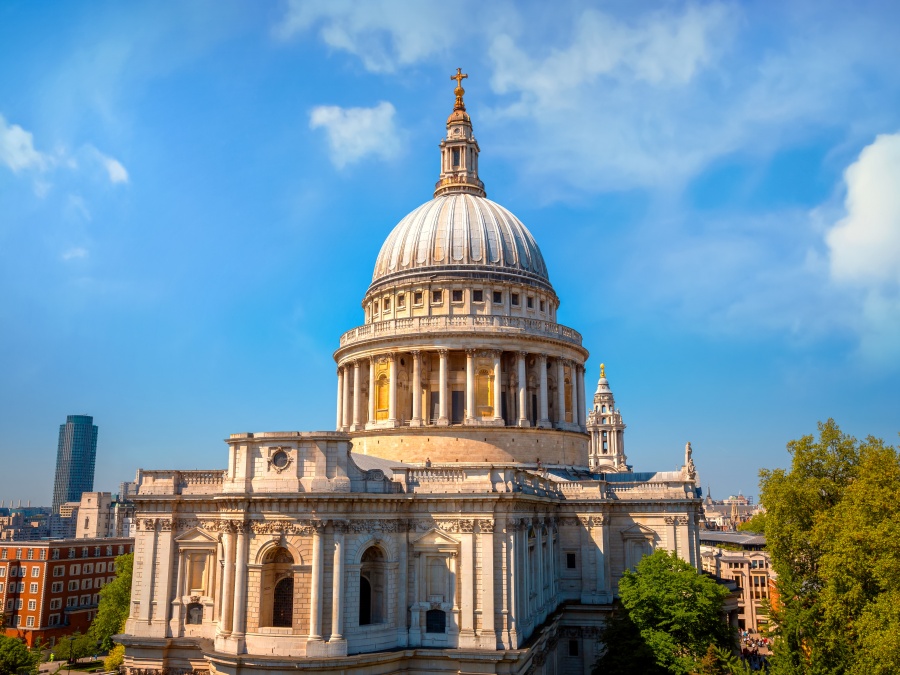 St Paul's Cathedral
This famous cathedral is located on Ludgate Hill, the highest point of the city and is dedicated to the Apostle Paul. It is 111 meters high and is the second tallest in the United Kingdom, after Liverpool Cathedral.
If you dare to climb its 530 steps to the well-known Golden Gallery, you will have an amazing view of London.
Address: St. Paul's Churchyard, London EC4M 8AD, United Kingdom
Hours: Monday and Tuesday from 8:30 a.m. to 4:30 p.m.
Wednesday: from 10:00 a.m. to 4:30 p.m.
Thursday to Saturday: from 8:30 a.m. to 4:30 p.m.
Cost: Adults: £21, students and over 60s: £18:50 and children 6-17: £9. If you have the London Pass, admission is included with the pass.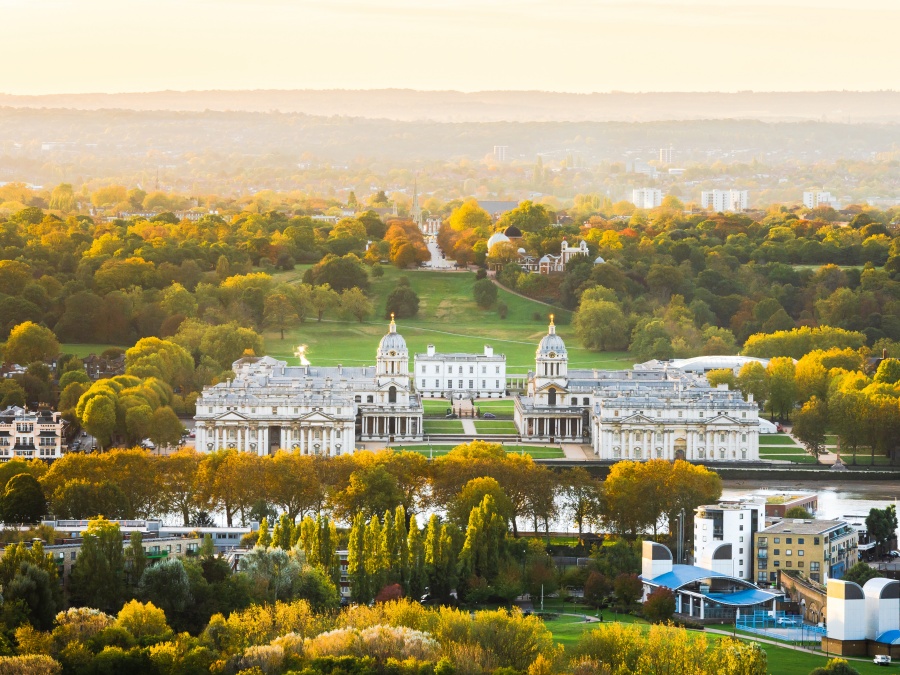 greenwich observatory
On the other side of the Thames, is Greenwich Park, where the zero meridian point is, responsible for the world's time zones. This hill, in addition to being a place to rest for a while, offers great views of London.
On this site, they can also visit an exhibition on time and navigation. It is recommended to buy the advance tickets and is also included in the London Pass.
Address: Blackheath Ave, London SE10 8XJ, United Kingdom
Hours: 10:00 a.m. to 5:00 p.m.
Cost: Adults pay £16 to the planetarium and children £8.
free viewpoints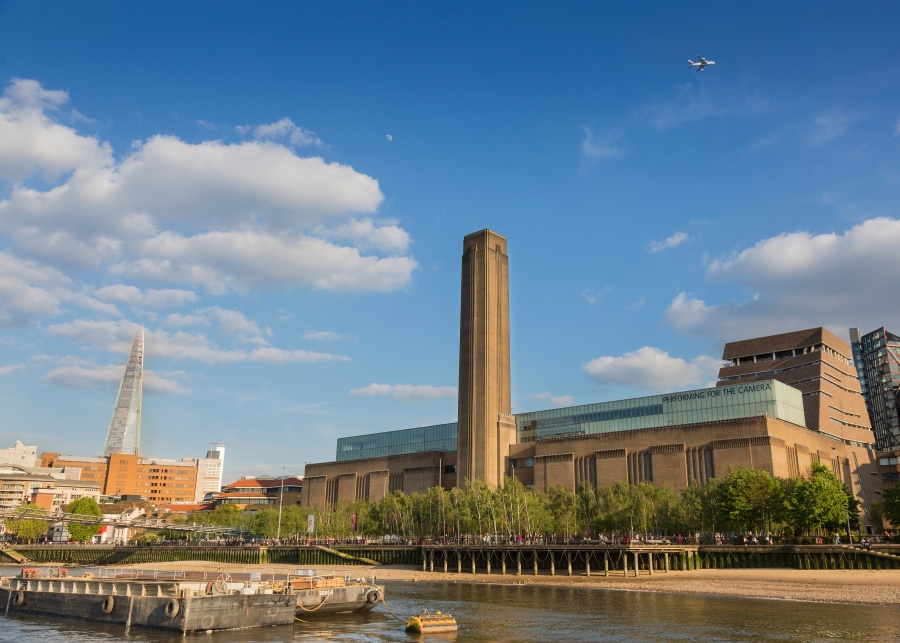 Tate Modern
This building, which previously housed the Bankside power station, is now home to the Tate Modern museum of modern art, which is one of the most important in the city due to its vast collection and exhibitions.
However, the sixth floor of the Tate Modern has a restaurant-bar where you can enjoy exquisite sandwiches, an award-winning selection of wines, lunch, dinner or even the popular 5 o'clock tea. However, the star of the place are the views from places like the Cathedral of Saint Paul or the Millennium Bridge.
Address: Bankside, London SE1 9TG, United Kingdom
Hours: Monday to Sunday from 10:00 a.m. to 6:00 p.m.
Cost: Like most of the museums in this capital, the entrance does not have a cost. If they decide to go to your restaurant, they will only have to pay for their consumption.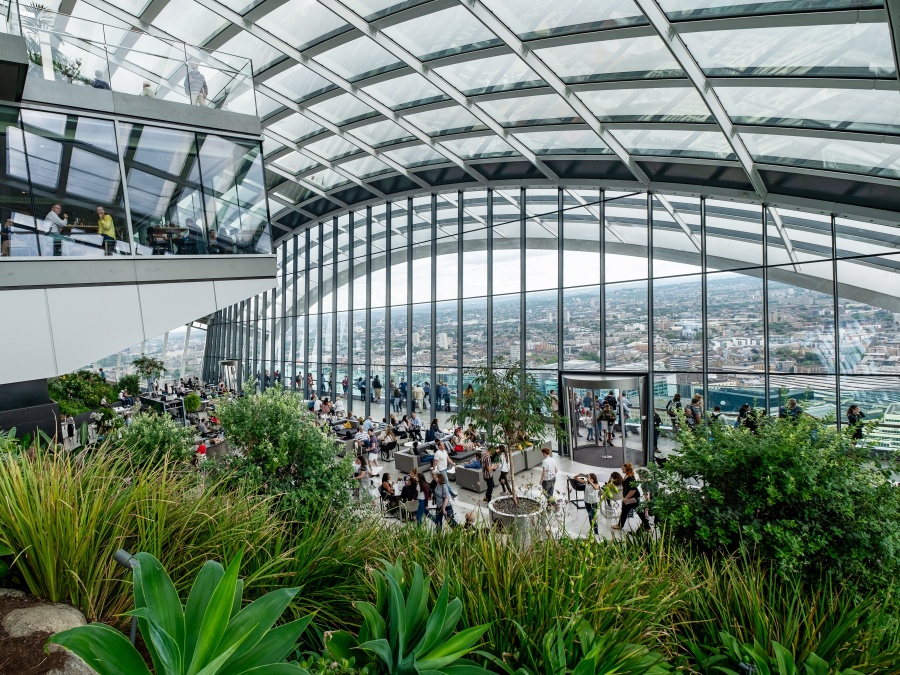 Sky Garden
If you want to have almost the same views as in The Shard, your option is to visit the top floors of the 20 Fenchurch Street building, better known as the Walkie Talkie, for free. The Sky Garden viewpoint has all its glass walls and offers panoramic views of London, and you can also enter one of its restaurants to enjoy a meal on high.
Address: Sky Garden Walk, London EC3M 8AF, United Kingdom
Hours: Monday to Friday from 10:00 a.m. to 6:00 p.m. and Saturdays and Sundays from 11:00 a.m. to 7:00 p.m.
Cost: Admission is free, but it is necessary to reserve in advance (preferably, one month before) on the official page.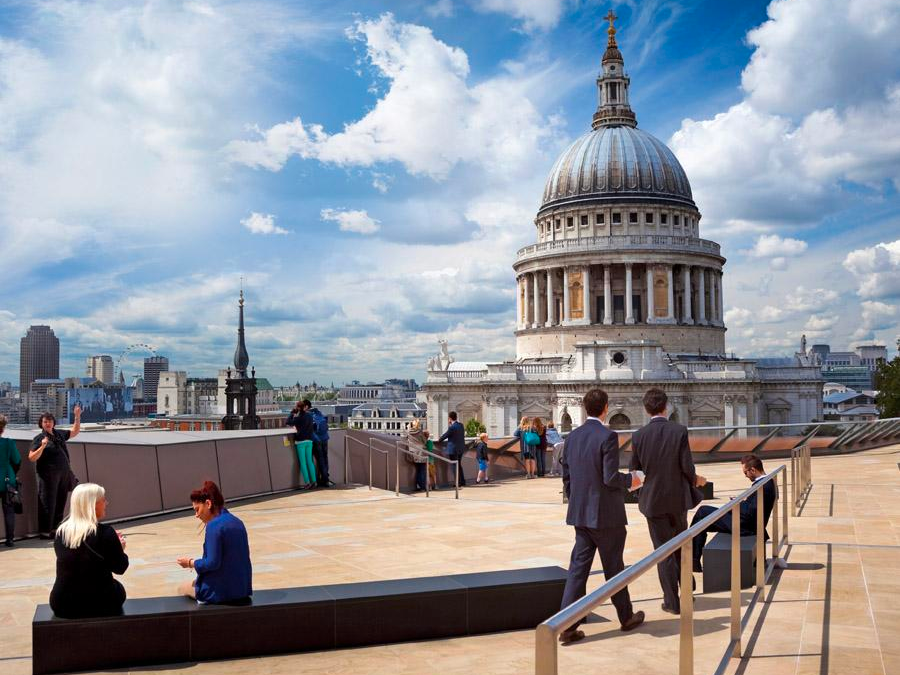 One New Change Terrace
Finally, if you want to have one of the best views (and take instagram photos) of St Paul's Cathedral, the terrace of New Change is your option. In addition to having a schedule from 6:00 in the morning until midnight, it is completely free!
On the rooftop you will also find Madison's Restaurant and Bar, which offers panoramic views. From a casual lunch gathering to after-work cocktails and tapas on date night, you'll get a generous side of history and culture any time you visit.
Address: One New Change, EC4M 9AD . The nearest station is St Paul's
Hours: Monday to Sunday from 06:00 to 00:00
Cost: No cost, for more informationn visit their official page
#QuestionAXM Have you visited any of these sites? And what else would you recommend?
Source: https://alanxelmundo.com/los-mejores-miradores-de-londres/?utm_source=rss&utm_medium=rss&utm_campaign=los-mejores-miradores-de-londres