Great views facing the sea, an architecture with elements that invite you to relax in peace and a unique gastronomic offer, are the proposal that includes Solaz, a Luxury Collection Resort, in Los Cabos.
It was at the beginning of 2023 when, with an ambitious modernization, Solaz reopened its doors with 145 rooms and suites (21 completely new luxury ones) and a wellness and relaxation area for those looking for comprehensive body therapy and treatments of the highest level.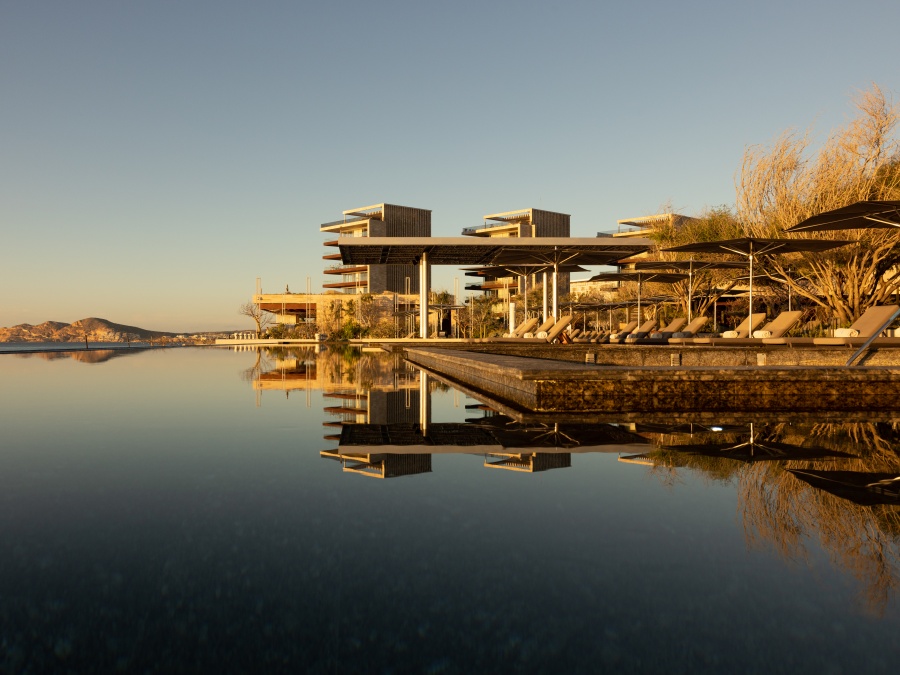 However, this luxurious Mexican resort seeks to become a gastronomic reference in the area with seven culinary offerings led by Executive Chef Elihu Sepúlveda and his team, which are a delight for fudis around the world.
El Pairo a concept created by chef Martín Arellano, offering contemporary dishes inspired by Asian, European, American and Latin influences, created with fresh, local and sustainable ingredients from Baja California.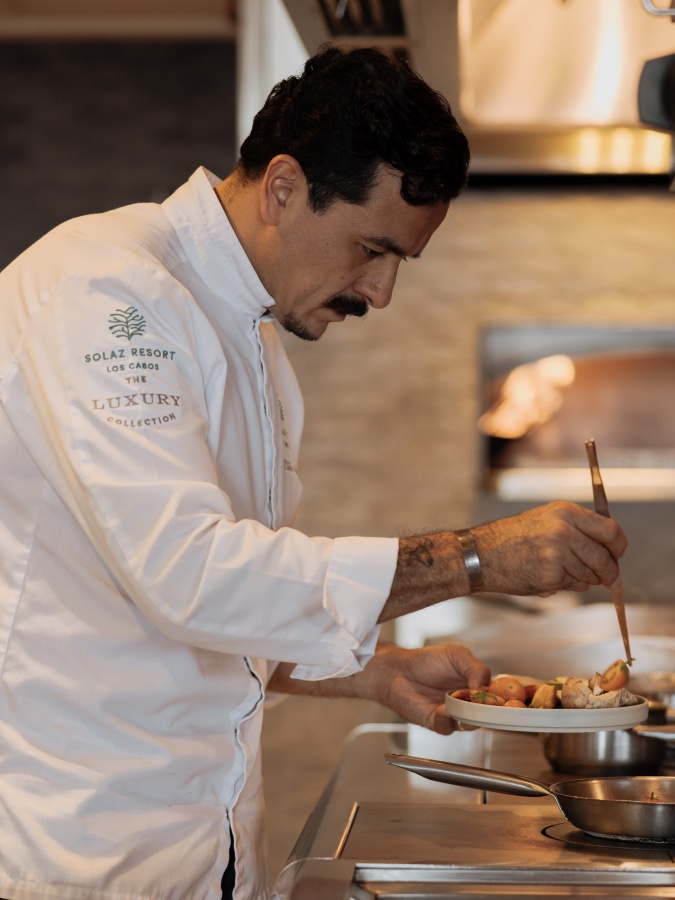 The cave, Solaz's exclusive wine cellar is carefully and expertly selected by sommelier Ulises Barrios. It boasts magical views of the sea and evening sunsets, making it the perfect setting for an unforgettable wine tasting experience.
Jingle Bell, the resort's casual indoor/outdoor restaurant offering traditional, contemporary and authentic Baja Market Style Breakfasts.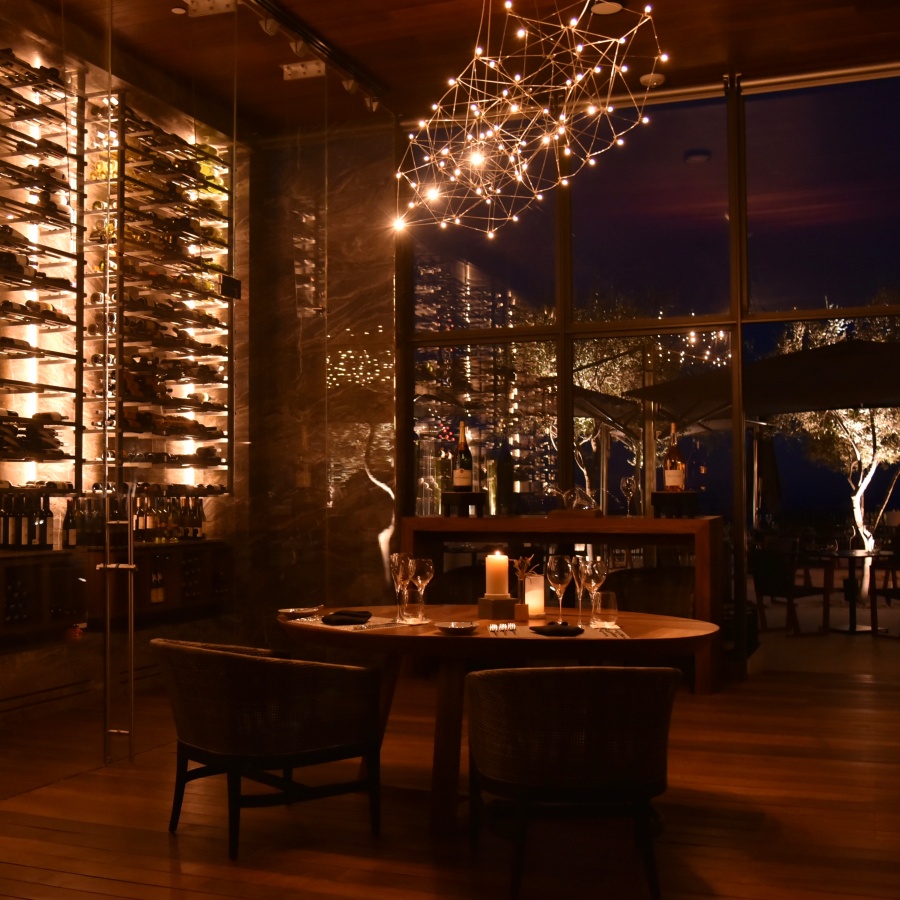 ForestPart of Solaz's Handpicked Wellness Heritage by Ojo de Liebre Spa (Eye; the resort's spa) features an all-plant-based menu offering a variety of nourishing, hydrating and detoxifying smoothies or juices, as well as as well as energizing bowls and fresh dishes made with organic and locally sourced vegetables.
Mako, a "Parilla" that offers dry-aged steaks, local lobsters and the freshest fish in the sea.
Sea urchin, an Italian offer inspired by the contemporary osterias of northern Italy and that takes advantage of the riches that this land offers; and finally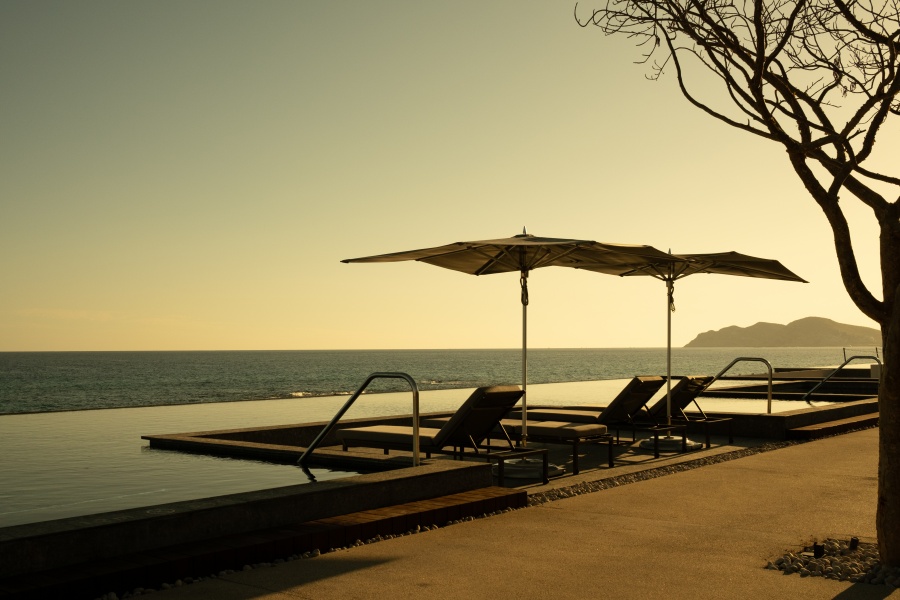 Mako Beach, Featuring local food, live DJ sets and authentic Cabo vibes, this new beachfront venue featuring a uniquely designed Airstream® serving delicious Baja-style food will be the new hotspot in Cabo.
In addition, guests also have access to in-room and al fresco dining with special menus for when they are relaxing poolside or on the beach.
If you are planning a special getaway to Los Cabos, you will find this 34-acre property an oasis away from the ordinary with works by Mexican artists and artisans throughout the property and El Gabinete "Del Barco", an indigenous gallery + museum with regional artifacts and open spaces that can be explored while enjoying an impressive natural landscape.
Its extraordinary private beach of 1,246 feet and a natural bay between two stone beds offers its guests a wide variety of water activities in the turquoise waters of the Sea of ​​Cortez and for the most adventurous, a world of adventures and activities just a few minutes away. in the mountains and the desert.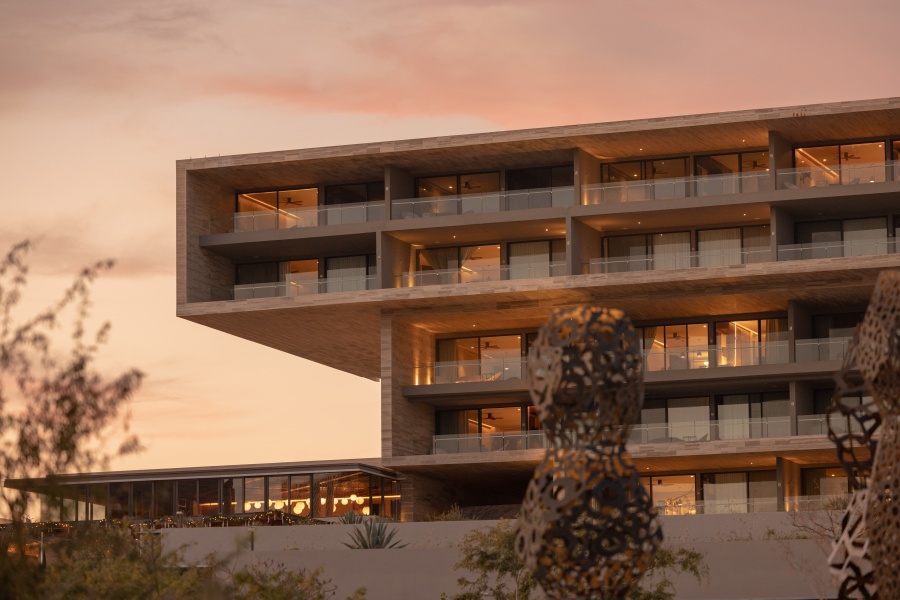 Solaz has 53,000 square meters of green areas and constantly reviewed technology to reduce the carbon footprint and promote a relationship with nature.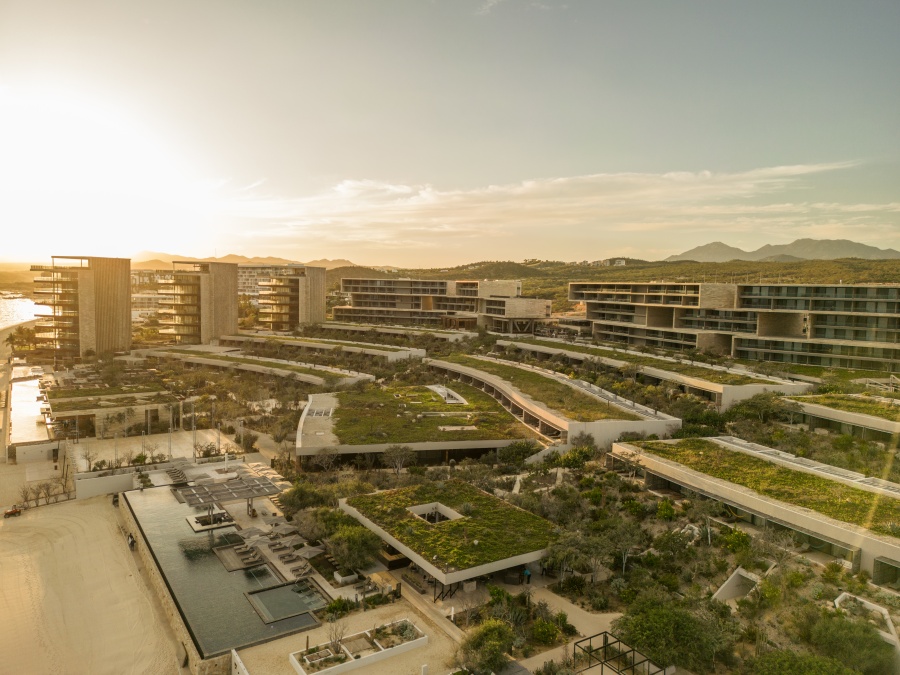 Where: KM 18.5 Transpeninsular Highway CSL-SJC Access B Cabo Real, 23405 San José del Cabo, BCS
Official page for information and reservations
#Question AXM Do you know Los Cabos?
Source: https://alanxelmundo.com/solaz-un-oasis-de-paz-y-sabor-en-los-cabos/?utm_source=rss&utm_medium=rss&utm_campaign=solaz-un-oasis-de-paz-y-sabor-en-los-cabos