Patagonia, a region of wild and majestic landscapes, is a destination that has captivated adventurous travelers for decades. This corner of the world, shared by Argentina and Chile, is a natural paradise where rugged beauty merges with the magnificence of the mountains and the immensity of the glaciers.
If you are planning a trip to this impressive region, we share with you some places that you cannot miss in Patagonia.
Torres del Paine National Park
Torres del Paine National Park, located in the extreme south of Chile, is a jewel of Patagonia that dazzles nature lovers and adventurous travelers. Its stunning landscapes are dominated by majestic mountains, turquoise lakes and towering glaciers.
One of the highlights is the hike to the base of the Torres del Paine, a challenge that rewards with amazing views. This park is a hiking and photography paradise, where rugged beauty and wildlife immerse you in a world of natural wonders.
Torres del Paine National Park is a must-see destination on any trip to Patagonia, offering a unique and enriching experience in the midst of pristine and majestic nature.
Punta Arenas
Punta Arenas, located in the southern tip of Chile, is a city that enchants travelers with its rich history and spectacular surroundings. Known as the "Windy City" due to its windy climate, Punta Arenas is home to unique cultural and gastronomic treasures. Its cobblestone streets and colorful houses capture the essence of Chilean Patagonia, while the Maggiorino Borgatello Museum will immerse you in the history of the region.
The local cuisine, which highlights seafood, offers a delicious dining experience not to be missed. This city is the starting point for exploring the vast beauty of the Patagonia region and its stunning national parks, making it a fascinating place to begin your adventure in the southern tip of America.
Los Glaciares National Park
Los Glaciares National Park, located in the Patagonia region of Argentina, is a place of astonishing natural splendor. Framed by majestic mountains and lush forests, this park is famous for its stunning glaciers, with the Perito Moreno glacier being one of the most notable. This imposing river of ice slowly slides into the turquoise waters of Lake Argentino, creating an unforgettable visual spectacle.
Exploring Los Glaciares National Park will take you through winding trails that allow you to appreciate the beauty of its lakes and mountain landscapes, as well as giving you the opportunity to contemplate glaciers from observation platforms. This park is a jewel of Argentine Patagonia, where nature in its purest state will leave you breathless.
Fort Bulnes
Fort Bulnes, located in the southern tip of Chile, is a place of great historical importance and a must-see destination for history lovers. This fort, built in 1843, marks the starting point of Chilean colonization in the Patagonia region. The site has been lovingly restored and today houses a museum that tells the story of the first explorers and settlers who ventured into these remote lands.
With panoramic views of the impressive Strait of Magellan, visiting Fort Bulnes is like taking a step back in time and immersing yourself in the brave efforts of the region's first settlers. This historic site is a testament to human tenacity in the midst of one of the most challenging environments on the planet.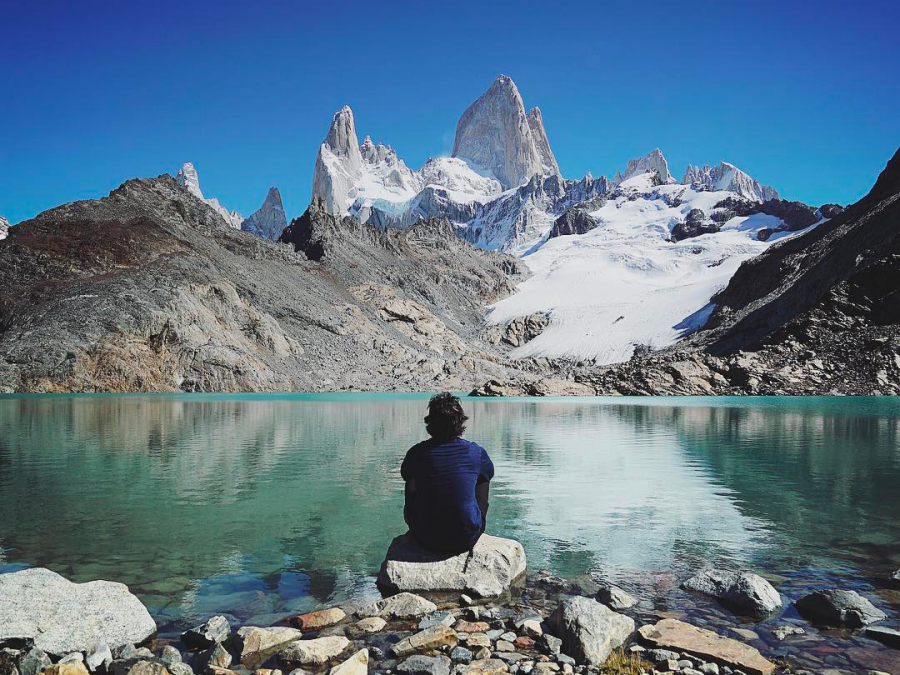 El Chalten
El Chaltén, known as the "Trekking Capital" of Argentina, is a charming town located in the heart of Patagonia. Surrounded by majestic mountains and impressive natural landscapes, it is an ideal destination for lovers of hiking and outdoor adventure. Mount Fitz Roy, one of the region's most iconic peaks, stands like an imposing guardian over El Chaltén, attracting hikers from all over the world.
With plenty of hiking trails winding through lush forests and alongside crystal-clear lakes, this town offers a perfect base for exploring the natural beauty of Argentine Patagonia.
After a day of exploring, El Chaltén's cozy restaurants and cafes will give you the opportunity to relax and enjoy delicious local cuisine. With its relaxed atmosphere and access to some of the most impressive landscapes in the world, El Chaltén is a magical corner in Patagonia that you won't want to miss.
Ushuaia
Ushuaia, known as the "City at the End of the World," is the highlight of any trip to Patagonia and one of the southernmost destinations on the planet. Located in Tierra del Fuego, this city is a melting pot of history and nature in its purest form. Here, travelers can embark on exciting excursions through the Beagle Channel, explore Tierra del Fuego National Park, and enjoy the unwavering beauty of the Antarctic landscape.
In addition, Ushuaia is the starting point for many expeditions to Antarctica. The city offers a unique blend of culture and wildlife, where penguins, fur seals and seabirds share space with picturesque architecture and memories of legendary explorers.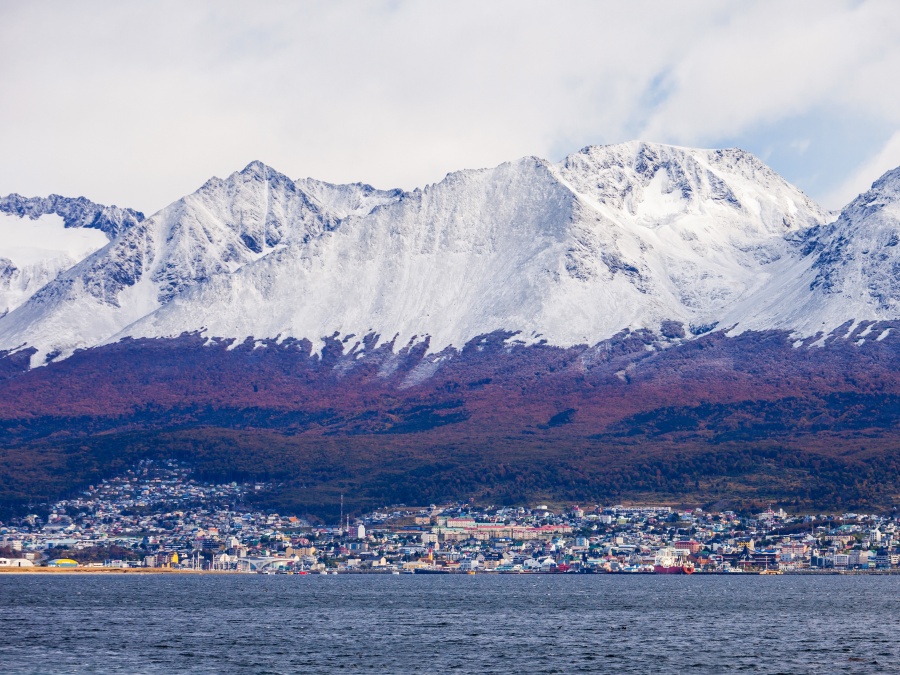 The post What to do on a trip to Patagonia? first appeared on Alan x the World.
The post What to do on a trip to Patagonia? appeared first on Alan x the World.
Source: https://alanxelmundo.com/que-hacer-en-un-viaje-a-la-patagonia/?utm_source=rss&utm_medium=rss&utm_campaign=que-hacer-en-un-viaje-a-la-patagonia