Alan around the World is a project about enjoying life and in this vein, in the team we have had the opportunity to meet, travel and above all eat (like good fudis around the world) together.
Beyond office work, from time to time we add experiences that allow us to get to know each other in a different way, consolidate the team and at the same time discover activities to do with family, friends or colleagues.
This is how we got to glamping Octli in Tlaxcala, where we spent two days of relaxation, conviviality and moved Alan around the world's office to a more natural place.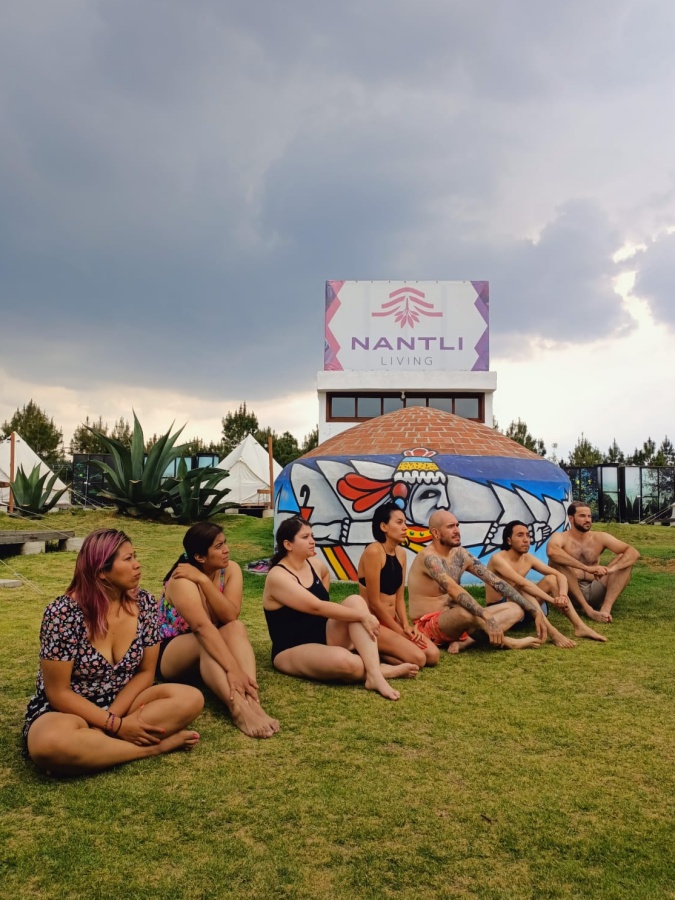 What is glamping?
Camping without losing comfort is becoming an excellent option for those who want to be in contact with nature in more controlled environments, with a private bathroom, a bed in their tent and, of course, all the logistical support provided by these establishments.
In this note we are talking about Octli and its perfect location for Firefly Season, However, we went before this impressive and magical natural spectacle appeared and it was an experience more focused on coexistence, with a temazcal included!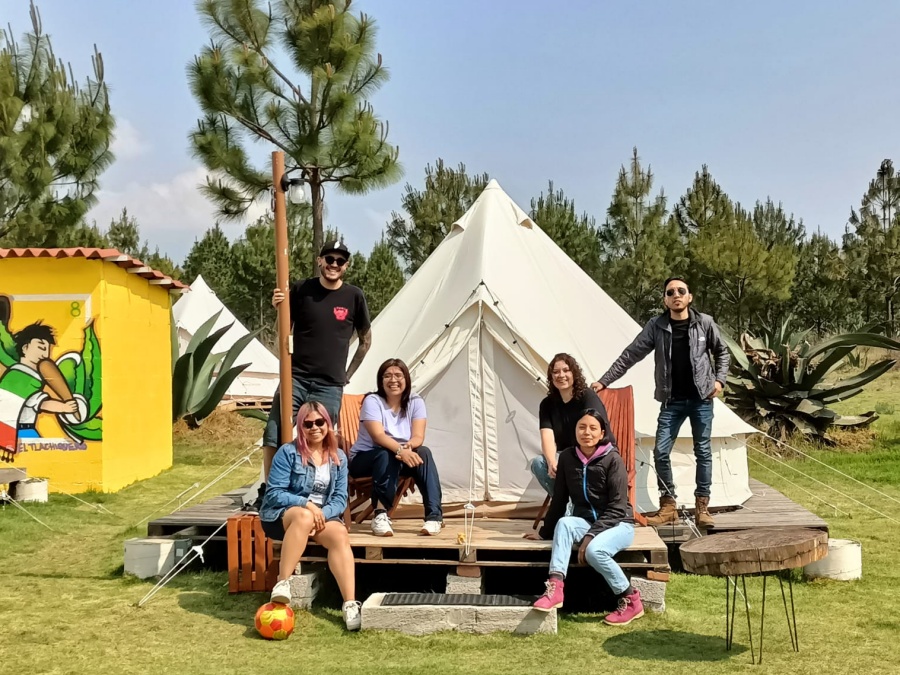 The trip began in Mexico City, where a lodging van (if you require transportation, you can request it when booking) directed us to the town of Nanacamilpa, which, although it is famous for the fireflies in summer, will also offer you a great ecotourism, historical, and gastronomic offer in its surroundings.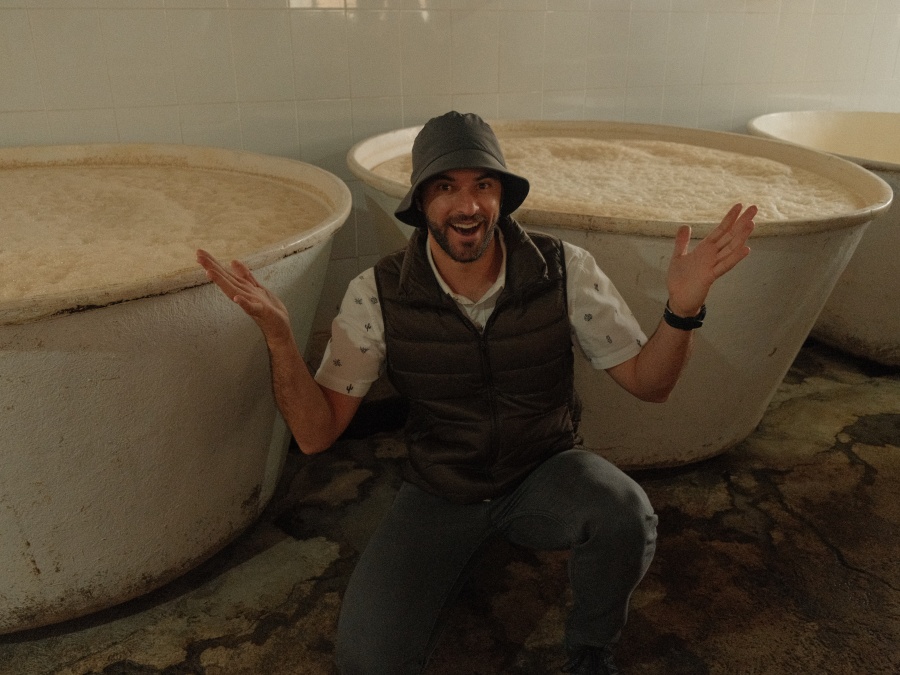 pulque tower
Once installed in our tents, which were individual but if you come as a couple you can share, we took a tour of Rancho San Isidro and learned about the making of pulque.
We tasted this ancestral drink, from its earliest stage in honey water, and later we had the opportunity to talk with those involved in the entire process and taste pulque, cured flavors, and some other derived products such as inulin, distillate, and honey.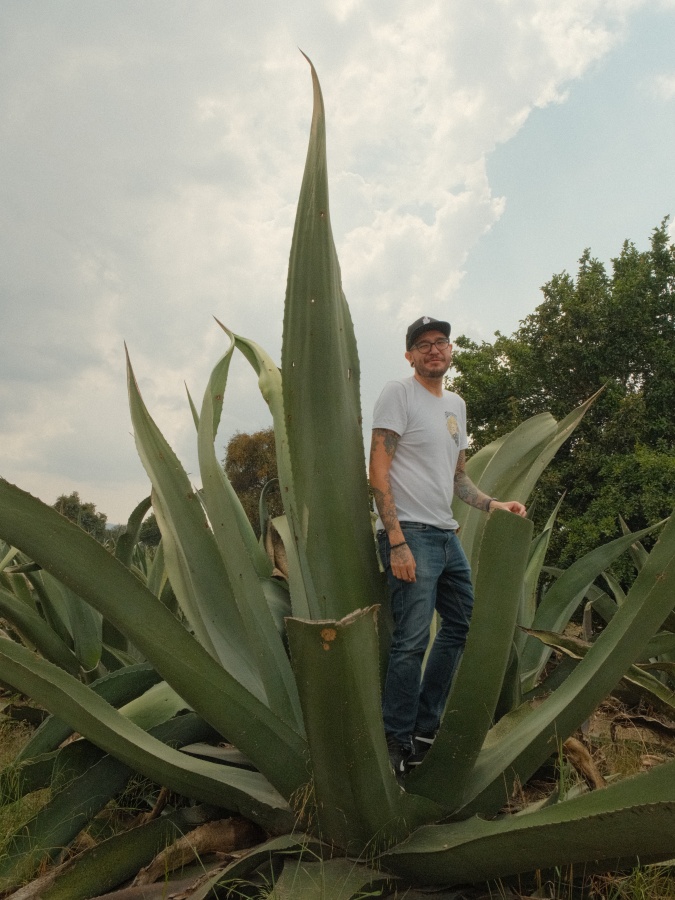 Where to eat in Nanacamilpa?
Then we went to the restaurant tequexquitewhich under the baton of chef Andy Salazar specializes in traditional Tlaxcalan dishes with a touch of the finest techniques of international cuisine, a must!
Among the dishes we tried were: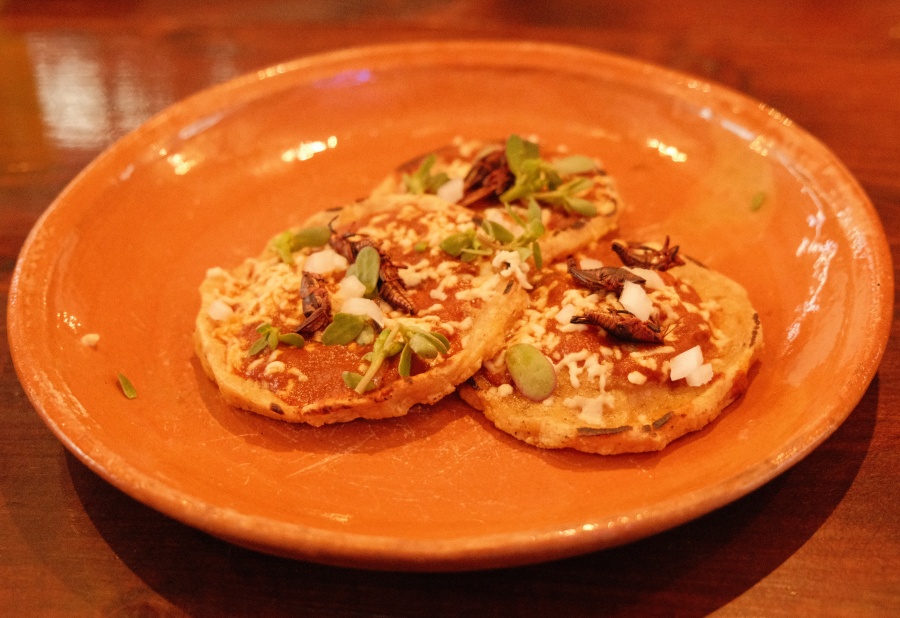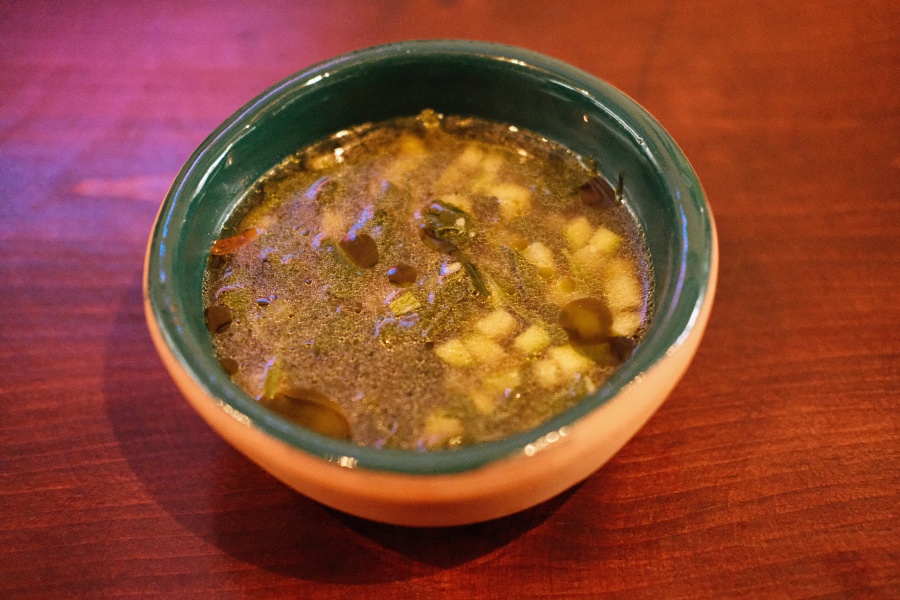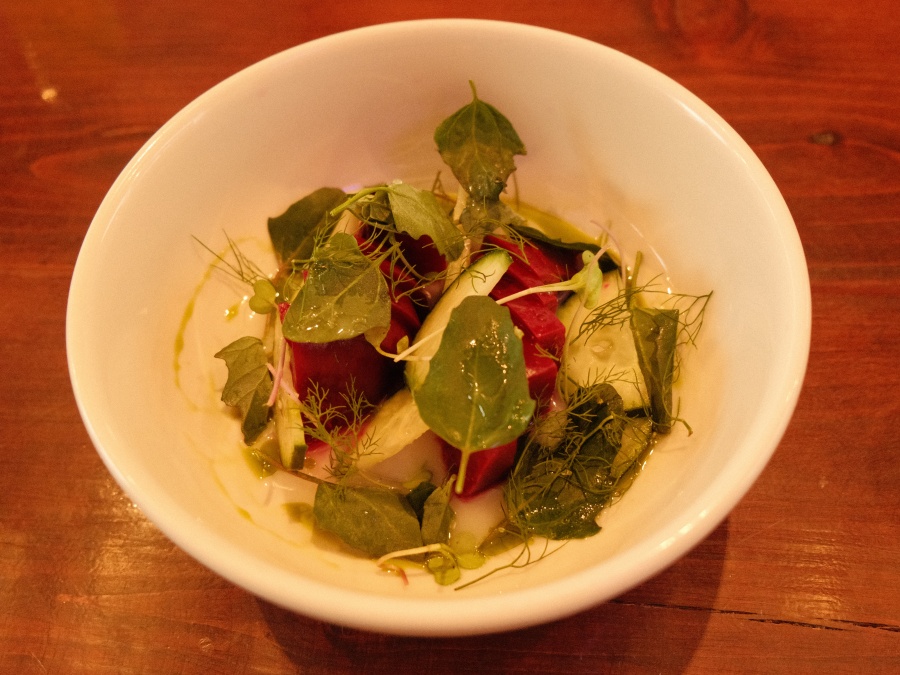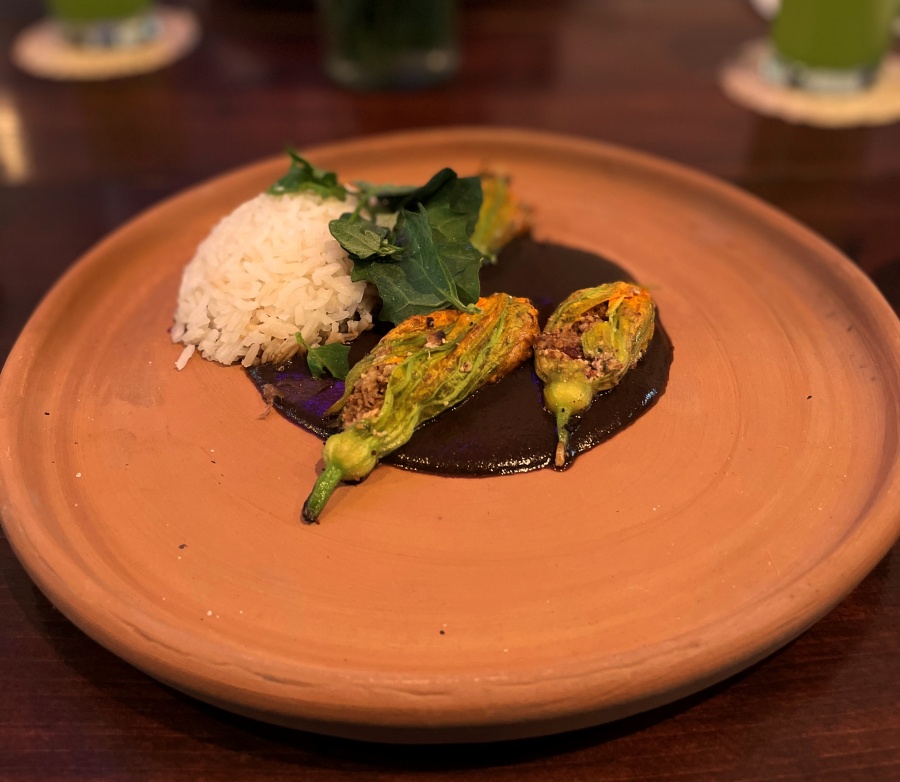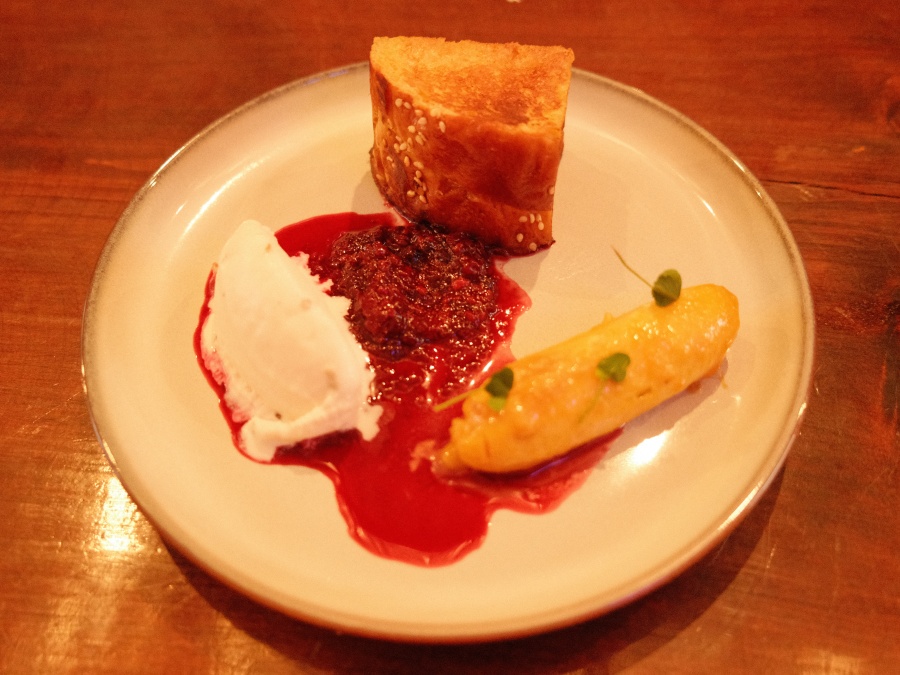 Where? Hidalgo #14 Col. Nanacamilpa Center, Tlaxcala
Prices: $$
pulque tasting
The visit to Rancho San Isidro was only a taste of what awaited us because did you know that the largest producer of this drink in the country is Tlaxcala? And with this information, we could not miss the opportunity to toast and learn more about the flavors, customs, and history of pulque.
Putting all our senses to the test, we guessed through the smell and taste the cured foods that were presented to us and according to the container where we drank them, it tasted different.
To end the day, we had a campfire chat with roasted bonbons included.
Walk in the woods
The forest where the Firefly Sanctuary is located is also an important lung of life due to its pine, oak and oyamel trees (mainly) and is home to hundreds of animal, plant and fungi species.
Going on a sunrise hike with a local guide will allow you to learn more about the secrets of each trail and in season, you can do mushroom picking. An activity with minimum physical condition requirements.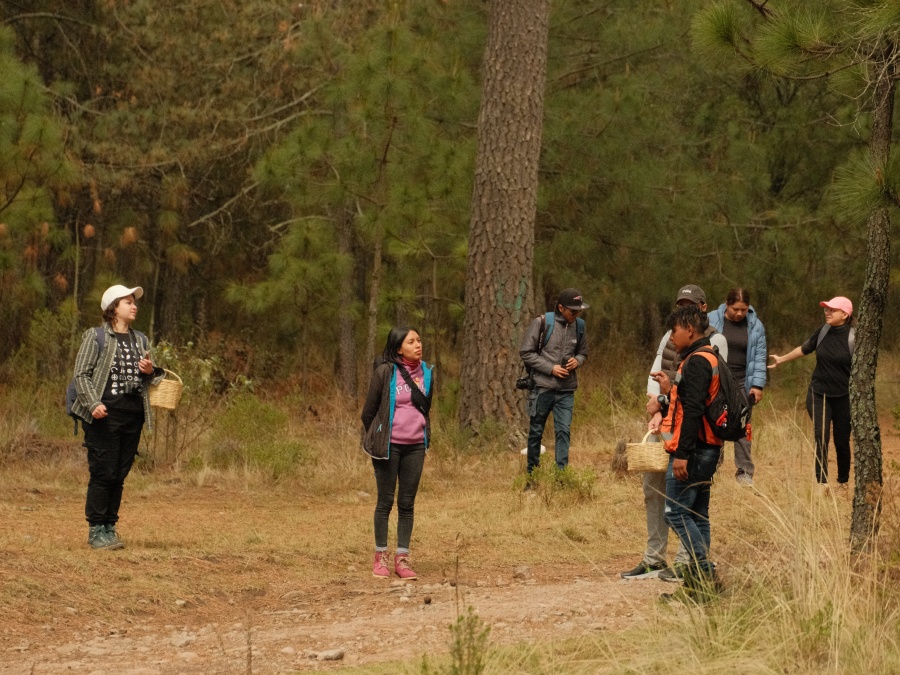 Visit the archaeological zone of Tecoaque
Mexico is rich in history and while many national archeological sites are recognized around the globe (Chichen Itza is in fact one of the New 7 Wonders of the World) there are still many secrets.
One of them is Tecoaque, it is only half an hour from Nanacamilpa and contains some of the most important pre-Hispanic discoveries in the center of the country. If you want to know more about this place, we share the article we did about this archaeological zone being discovered constant.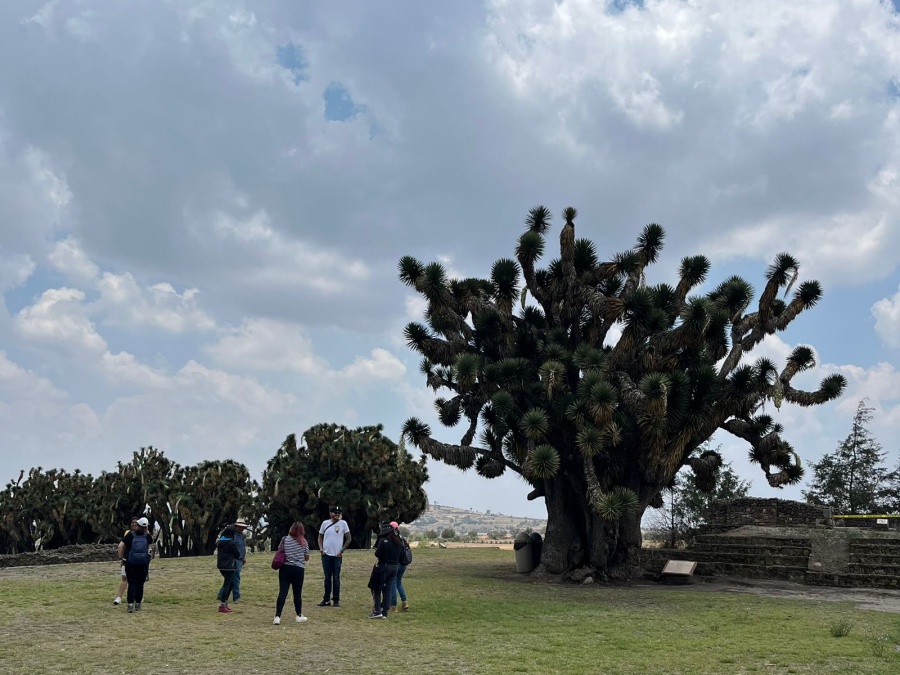 Bohemian night with beer and pizza
Have we already told you the importance of pulque in Tlaxcala? On this occasion we do not take it, we incorporate it into our food and the artisanal pizzas of Tlachique They offered us an interactive experience where we learned to make this dish.
We accompanied our dinner with a tasting of craft beer from San Miguel de Allende.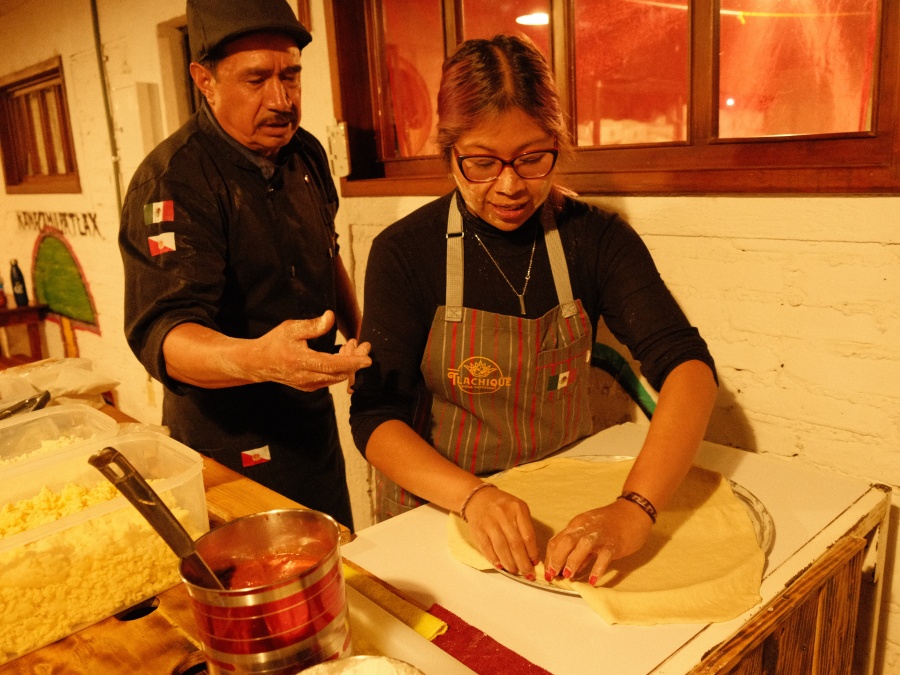 The next day we returned to Mexico City, promising to return with our tenderloins (glamping is pet friendly).
*all activities can be booked with the Octli staff.
Source: https://alanxelmundo.com/que-hacer-en-nanacamilpa-ademas-de-ver-luciernagas/?utm_source=rss&utm_medium=rss&utm_campaign=que-hacer-en-nanacamilpa-ademas-de-ver-luciernagas