The city of Monterrey, Nuevo León, is one of the most important metropolises in Mexico. Its cultural, artistic, entertainment and, of course, gastronomic scene has made it a striking destination for travelers.
One of its most recognized sites is Parque Fundidora, where concerts and music festivals are held and is an important green, recreational and cultural area in Monterrey.
Built on the land where the Monterrey Iron and Steel Foundry was located from 1900 to 1986, this 144-hectare public park lends its facilities to Business Centers, offices, recreational plazas and more.
If you are about to visit the capital of Nuevo León, these are some of the things you can do in Fundidora Park:
concerts and festivals
Two of the most relevant concert halls in the country, for national and international artists, are located in Fundidora Park. It is worth checking if there is an event in the Citibanamex Auditorium or in the Arena Monterrey when you visit the city or why not? See your favorite artist in these venues and take the opportunity to travel.
Likewise, some of the music festivals with a growing boom such as Pal Norte or Machaca Fest are held in Fundidora.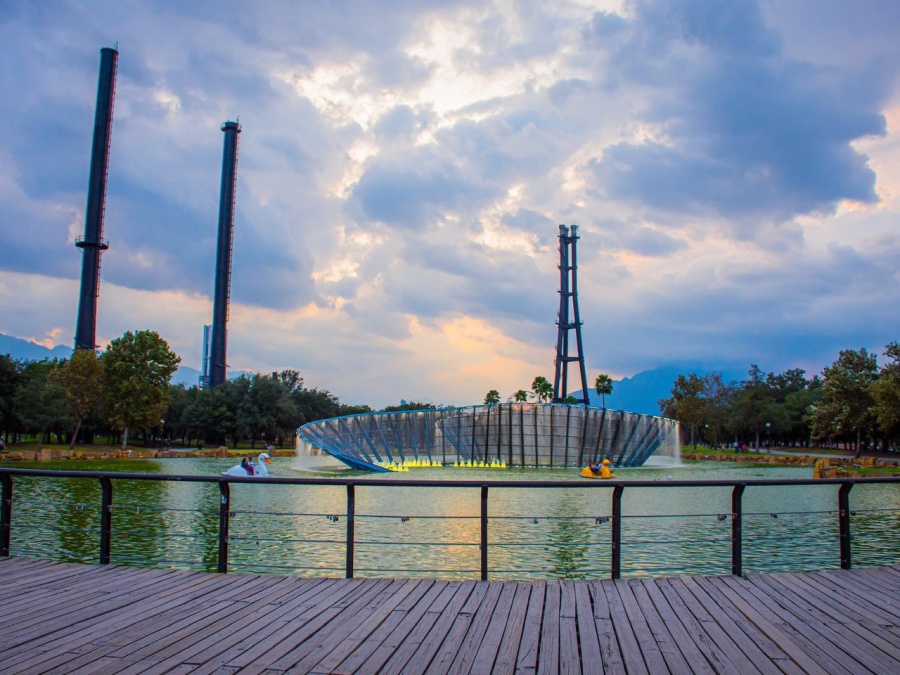 Family fun and relaxation
Traveling as a family always includes places for everyone involved to enjoy, especially children. Among the proposals to carry out with small travelers are:
– Fiesta Aventuras Park: Inaugurated in 1995 as Parque Plaza Sesamo and with some changes at present, it has several game spaces, water attractions, mechanics, shows and party rooms. Open on weekends and On their instagram, you can find more information about special activities, prices and more.
– Papalote Children's Museum: With activities for the whole family and an interactive and educational tour, the little ones will enjoy this museum dedicated to them. In addition, they will be able to see some of the incredible projections on the IMAX Megascreen. To know schedules and buy tickets, you can enter this page.
– Furnace 3: As we mentioned at the beginning, the entire furnace was in the past the iron and steel company Fundidora de Fierro y Acero de Monterrey and after its closure in the eighties, in October 2005 restoration work began on the structure. Horno alta No.3, where scientific, technological, historical, patrimonial and culinary activities are currently offered. An excellent option to do with the family.
Whether it is for the incredible view offered by the Paseo por la Cima, the tours through the galleries, their show where they narrate what the work inside the oven was like, its rooms with scientific presentations or Canopy H3, its most extreme attraction, this site will always has something to offer you to spend a pleasant afternoon.
Don't forget to visit your official page before visiting or to buy tickets.
– Loroventura: For those who love animals and adrenaline, this site will be an excellent option. In addition to having activities such as bike rides, zip lines, bungee, boats, extreme roads, the ticket includes a tour of the entire Park where there are more than 80 species of birds, a fun stop in the lemur jungle, a visit to the farm, a jurassic walk and a reptile show in the forum.
For more information on schedules and prices, this is its official page.
– Muscera: Within this two-story museum you will have the opportunity to learn how a wax sculpture is made from scratch, as well as explore the 6 rooms with themes of history, children's world, fine arts, sports, fear zone, shows and Broken mirrors. This activity is ideal to go with the whole family and you can book your tickets and get to know More information on this page.
– Ice rink: If you have been wanting to do something new for a long time but simply can't decide on any activity, this ice rink is one of the most modern in the country, an activity to break the routine! They will also find spaces to enjoy a snack, ballet areas, gym and ice rental to play hockey. General admission is $10.00 pesos and the track is $110.00 for 1 hour
Its hours may vary during the week but on weekends it opens from 1:00 pm to 8:15 pm.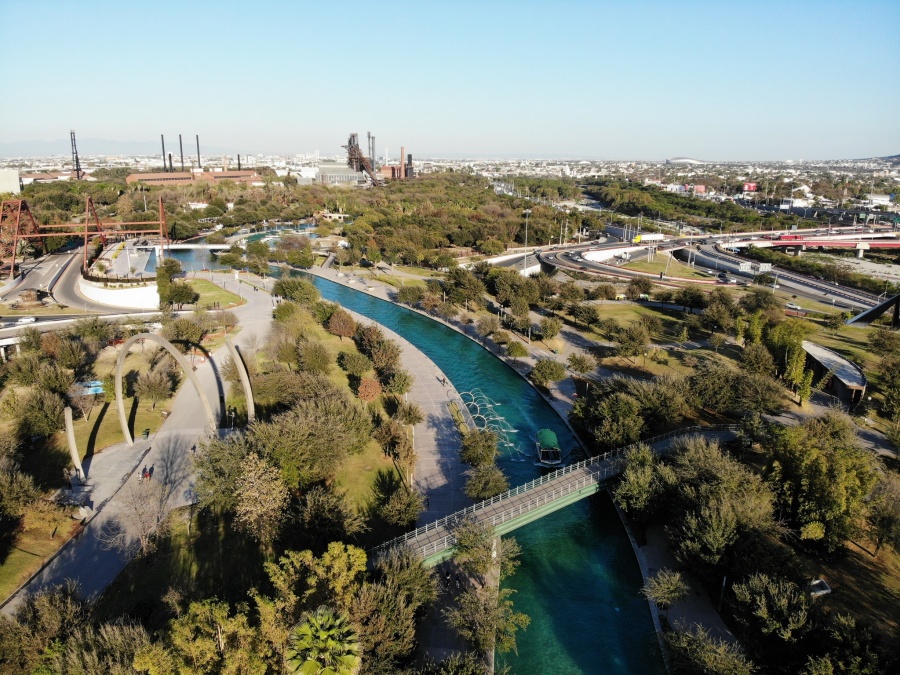 A cultural visit
If your plan is something more cultural, the Park is home to the Center for the Arts, where spaces such as the Cineteca, Fototeca, Nave Generadores, the Theater of the Center for the Arts and different exhibition halls stand out. They will also be able to find endless activities from getting to know a new exhibition or gallery, to entering a play.
Here you can see the exhibition billboard: www.conarte.org.mx
If you visit the Cineteca, it is important to know that every two weeks they renew their billboard and you can see it In the following link.
Finally, in this space you can do physical activities through the 10 stations that Parque Fundidora has to exercise, a good place to keep fit!
Do you already know Fundidora Park? Don't forget to tell us what else we can do there.
Source: https://alanxelmundo.com/que-hacer-en-el-parque-fundidora/?utm_source=rss&utm_medium=rss&utm_campaign=que-hacer-en-el-parque-fundidora