Hey little band, welcome to a new collaboration. Have you ever traveled exclusively to drink wine?
Last September (2023) I was fortunate enough to go to Porto in Portugal, and among many places I saw, and so many things I did, one of my favorite activities was drinking Portuguese wine. But not just any Portuguese wine, but a very particular one.
El Vinho Verde
Did you know that green wine is not green? I went to the northwest of Portugal to learn about the origin of some of the best white wines in the world: Vinho Verde. The geographical region is called Minho, but the wine region is called Vinho Verde, and it is not that the wine is this color, but that the name refers to its evergreen landscape throughout the year, and therefore the terroir that gives them their great personality.
The Vinho Verde region is further divided into 9 different subregions; I did not visit them all, but I did have the opportunity to go to various vineyards, with very unique bottles, and where the common characteristic was balanced acidity, freshness and how well these wines harmonize with regional food.
The "green wines" are mostly white, but they also make red, rosé, sparkling and fortified wines.
See this post on Instagram
Day 1: Porto
The first day I visited the Vinho Verde Commission in a very old palace that was beautiful and I took a tour to get to know it. At the same headquarters I was introduced to 5 producers from the region and subregions: the fresh wines of Casa Santa Eulália de Modim de Basto, the wines with personality of Casa da Tojeira, the cooperative of 7 wineries of Vercoope, the tremendous proposal of Vinhos Norte and the oenological journey through the bottles of Casa De Vilapouca.
After half an hour on the road I arrived at the Aveleda winery where I tried other spectacular wines and also had a delicious lunch, while the rain fell on the vineyards.
Finally, they took me to the last winery of the day Quinta Das Arcas, where I also enjoyed their experience and magic of wines. I ended the day by dining on some wonderful dishes, "harmonized" (as they say here, instead of "paired") with some tremendous local bites.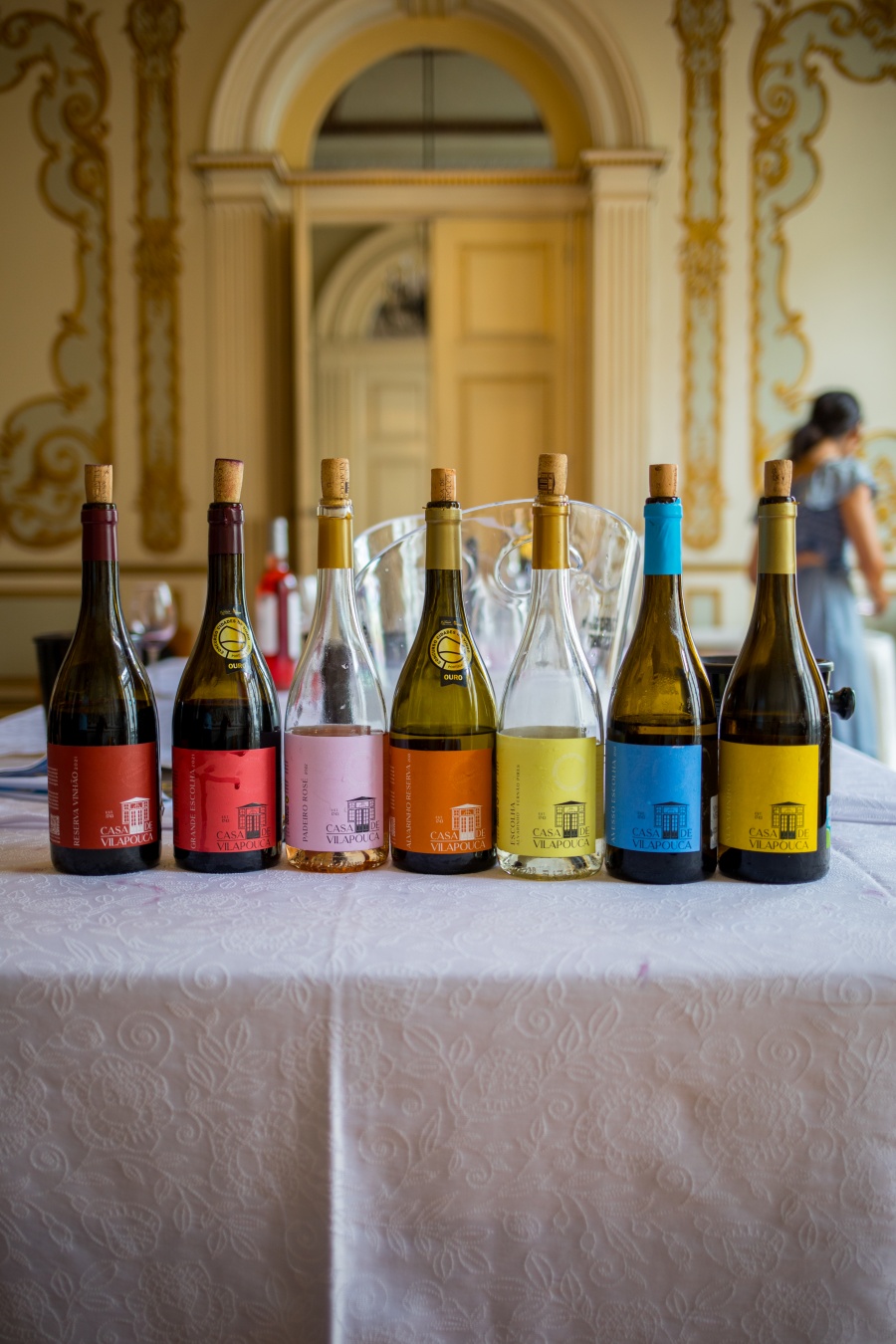 See this post on Instagram
Day 2: Celorico de Basto
On the second day of exploring the Vinho Verde region in Portugal, I took a tuk tuk tour through the streets of Porto and then traveled by road for about an hour to the Quinta Da Raza winery, in Celorico de Basto, one of the subregions of Green Wine.
Here I had the privilege of tasting many of their wines, among which feature native grapes such as Azal, Arinto, Avesso, Vinhão, Padeiro, Trajadura and Alvarinho, among others; and I also lunched a broth rice with sensational chicken.
When I finished, I took the road again and stopped for a beer in Ponte de Lima, and then arrived at the second and last vineyard of the day: Quinta do Ameal. Here I took a tour of their forest, and then visited their vineyards that are exclusively made from a Portuguese grape called Loureiro.
Likewise, I had an incredible wine tasting, always with the balanced touch of acidity so characteristic of the region, and I had a delicious dinner.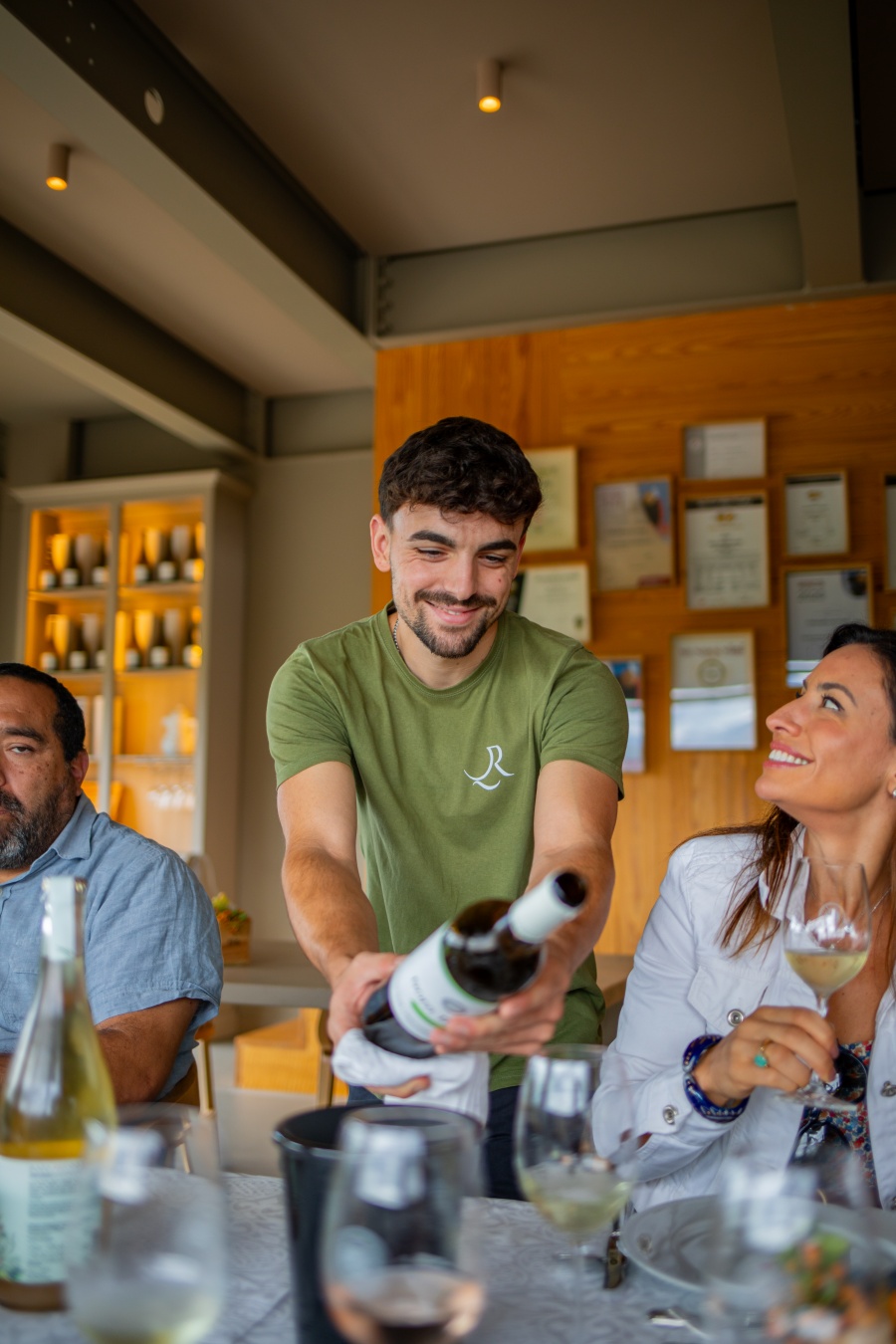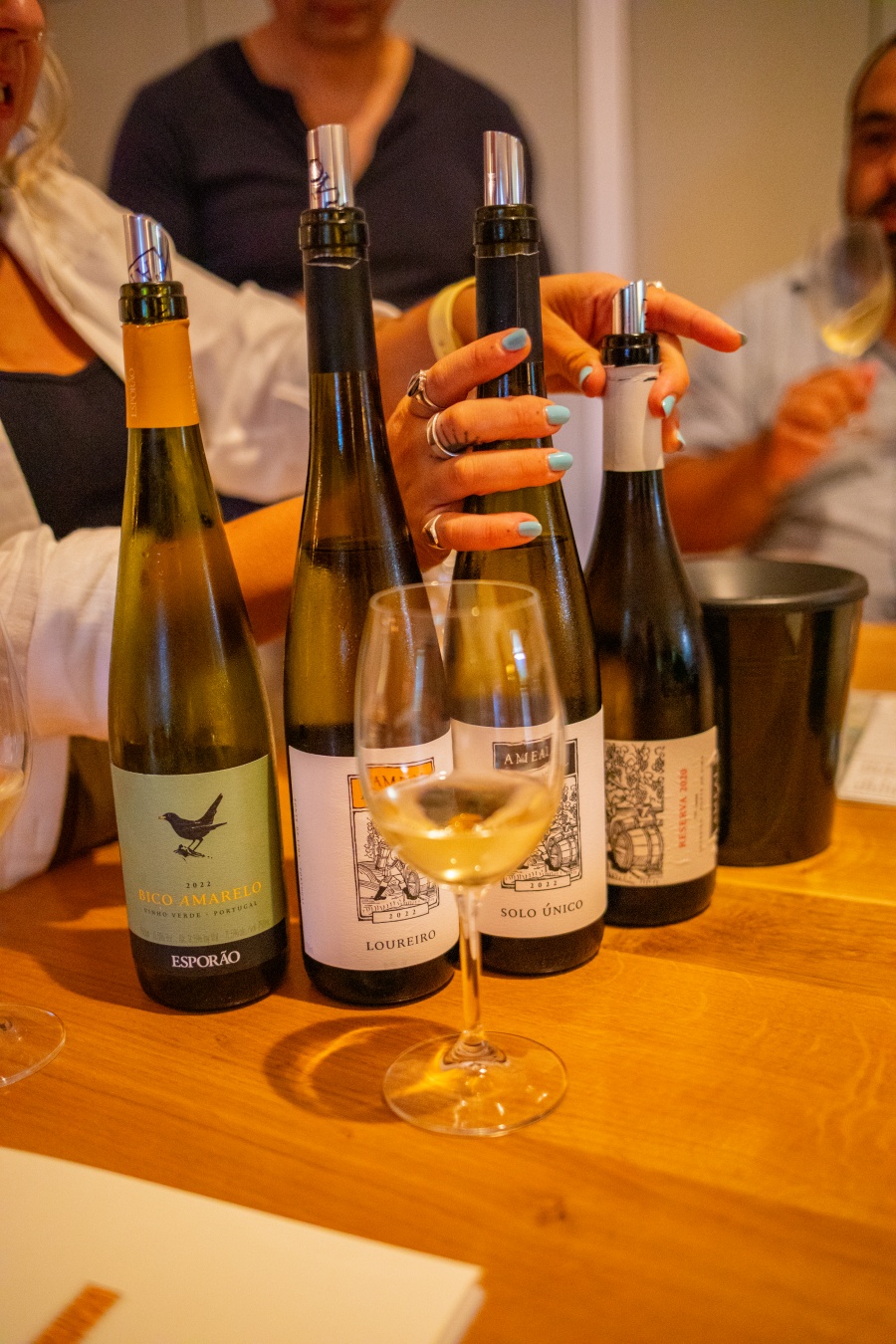 See this post on Instagram
Day 3: Monção and Melgaço
On the third and final day through the Vinho Verde region of Portugal, I checked out early at the Ribeira Collection Hotel in Arcos de Valdevez and headed to Quinta Soalheiro in the heart of the Vinho Verde subregion of Melgaço.
The place is very special, because there are around 180 families each with mainly Alvarinho vineyards. I was fortunate enough to participate in a small grape harvest, I learned how to cut the grapes and then I was rewarded with a sandwich, and three bottles of Alvarinho (in Spain it is written "Albariño"), very different from each other.
Afterwards, I toured the winery, and had the honor of having lunch with all the Soalheiro workers, where we also paired the food with mostly sparkling wines. They were great!
Later we went to another winery Falua Wine which is located right between Monção and Melgaço. The building is old and used to be an old shelter that welcomed travelers from the area. Here I enjoyed their fantastic wines: a Loureiro, an Alvarinho, and finally a tremendous Alvarinho reserva that was the best farewell to this magnificent tour.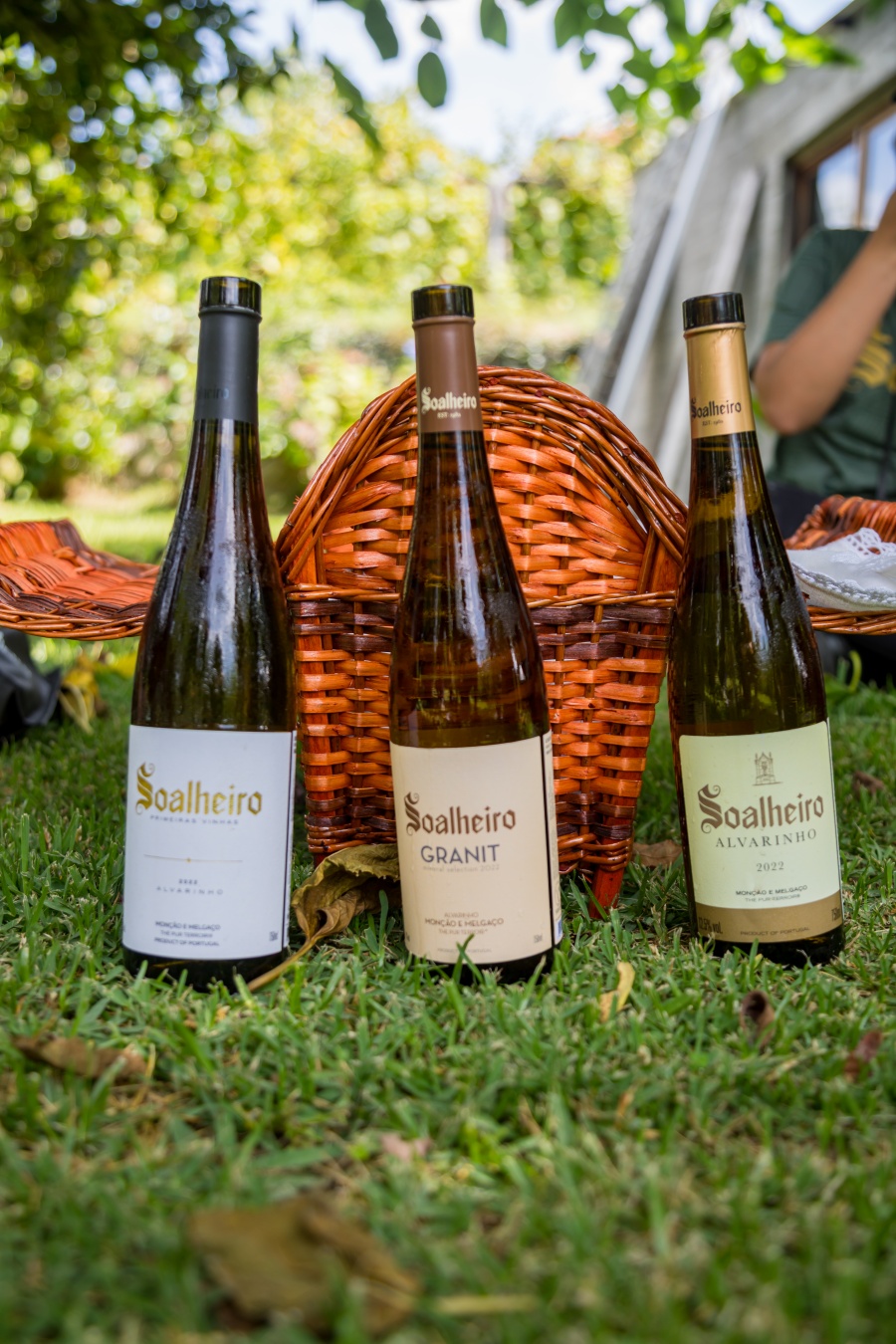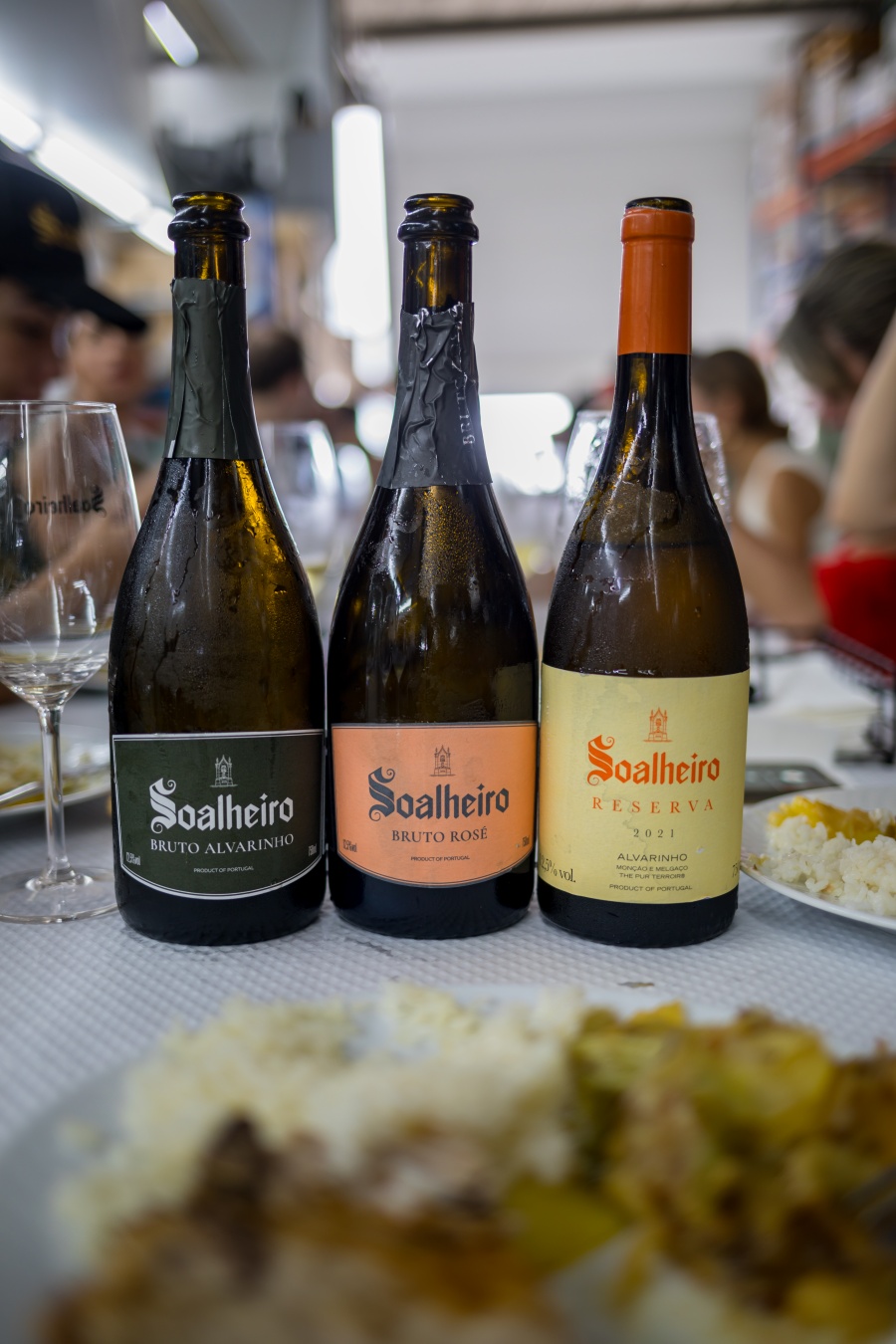 See this post on Instagram
Travel to drink wine
Most of these vineyards have wine tourism experiences, so if you are interested contact them directly for tours and wine tastings. For more information about Vinho Verde visit: https://www.vinhoverde.pt/
Hello little band!
The post Vinho Verde Portugues: traveling to drink wine first appeared on Alan x el Mundo.
The post Vinho Verde Portugues: traveling to drink wine appeared first on Alan x el Mundo.
Source: https://alanxelmundo.com/vinho-verde-portugues-viajando-para-tomar-vino/?utm_source=rss&utm_medium=rss&utm_campaign=vinho-verde-portugues-viajando-para-tomar-vino