The prestigious publication CondeNast Traveler released its annual survey on the best tourist destinations and experiences in the world through the Readers' Choice Awards 2023, where in the "best city" category, two located in Mexico stand out: Puerto Vallarta and San Miguel de Allende.
The votes, carried out among its readers, reached 526,518 entries and below we share with you those chosen as the 10 best cities on the planet and the features highlighted by the magazine.
Dubrovnik, Croatia
Dubrovnik saw a massive increase in tourism after being the filming location for King's Landing in Game of Thrones, "although unlike the series finale, the city never disappoints," the publication noted.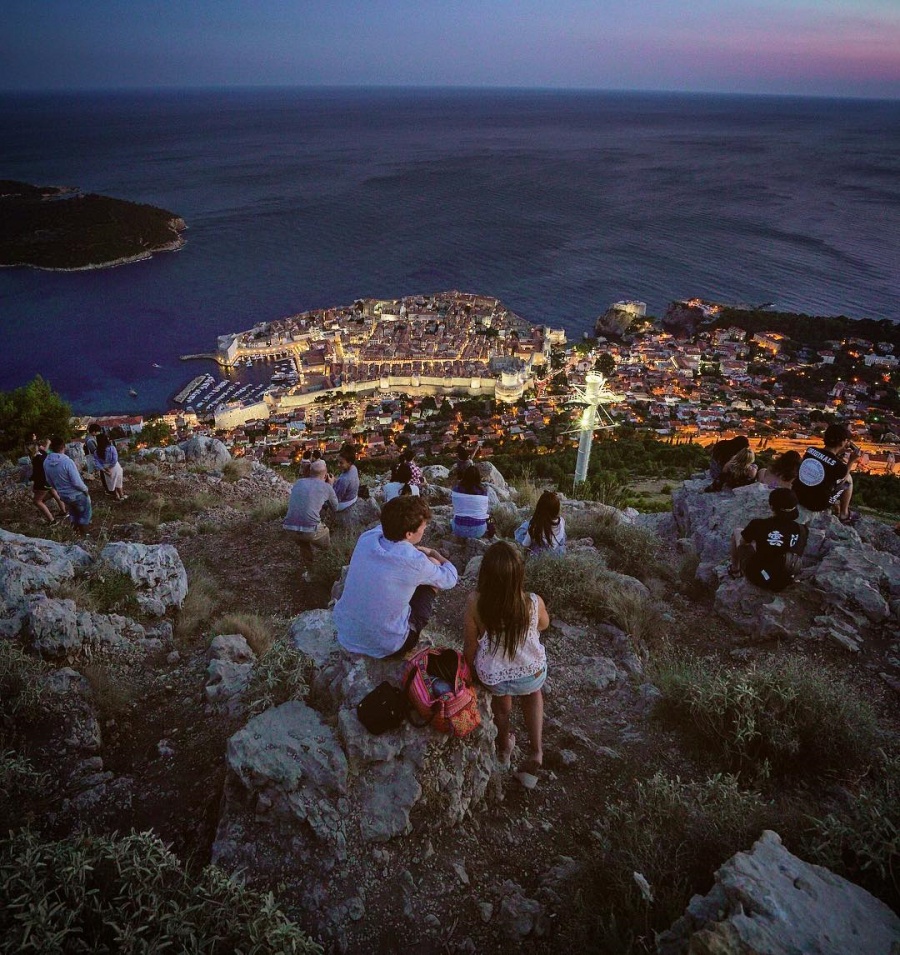 Dubrovnik is a gem on the Adriatic coast that combines rich history with natural beauty in a stunning way. This medieval walled city, known as "The Pearl of the Adriatic," captivates visitors with its limestone streets, centuries-old walls and impressive architecture.
In addition to its rich cultural heritage, Dubrovnik offers stunning views of the Adriatic Sea, crystal-clear beaches and a charming atmosphere that makes it a unique destination in Europe.
Reykjavik, Iceland
"What can be said about Reykjavík that hasn't been seen on your Instagram feed in recent years?" CondeNast said.
Reykjavík is a city that combines natural beauty and modernity in a surprising way. Located in the middle of dreamlike landscapes, this picturesque city offers a unique mix of contemporary architecture and colorful buildings, contrasting with the magnificent surrounding geography: hot springs, geysers and mountains.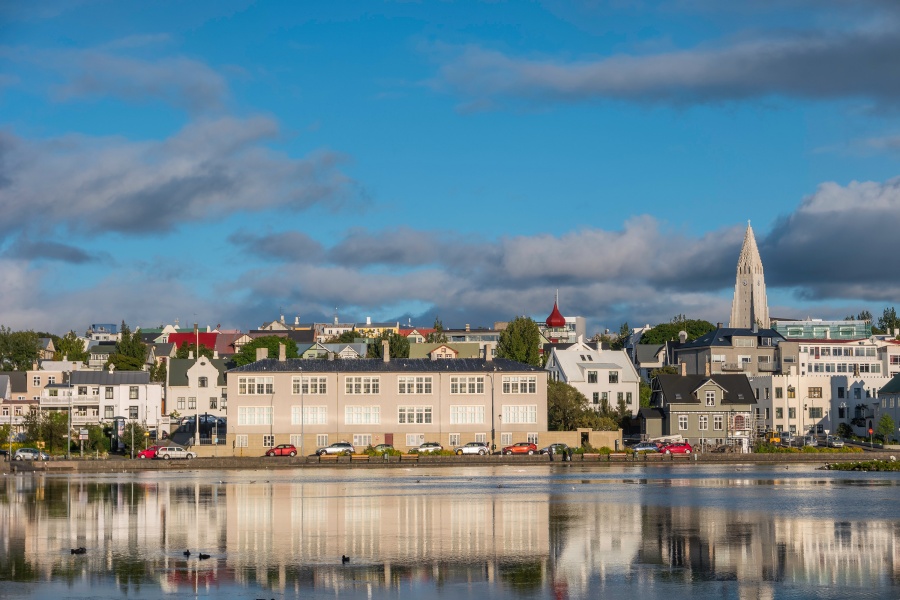 Visitors can explore its charming streets, enjoy cultural and culinary life, and soak in hot springs like the world-famous Blue Lagoon, all while experiencing the amazing nature that Iceland has to offer.
Bruges, Belgium
"Close your eyes and visualize a picturesque European city, and Bruges might be what comes to mind. One of the most famous and best-preserved cities on the continent, Bruges exudes charm from every cobblestone and canal," the publication described.
Bruges looks like something out of a fairy tale with its perfectly preserved medieval architecture and charming canals that wind through the city. Known as the "Venice of the North", Bruges is a European jewel that captivates visitors with its cobblestone streets, houses with Gothic and Renaissance facades, and the majestic Belfry tower that rises above the market square.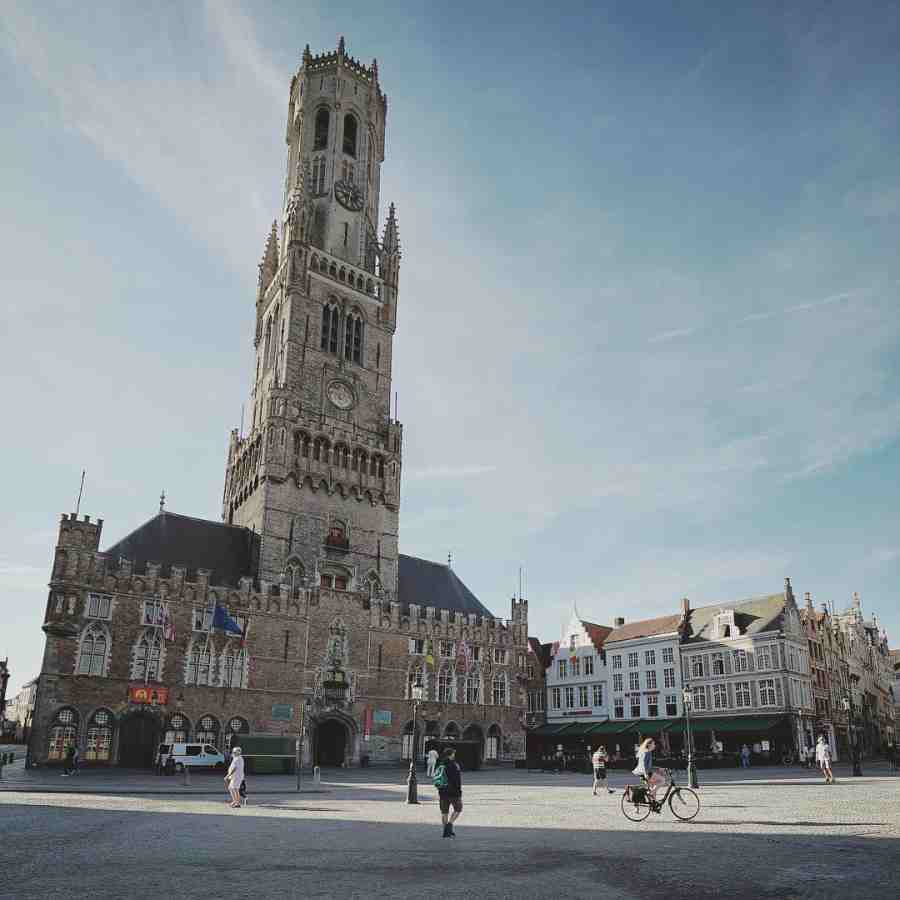 In addition to its stunning architectural beauty, the city offers gastronomic delights, world-renowned chocolates and craft beers, making Bruges a truly magical destination that transports travelers to a bygone era.
Porto, Portugal
Porto is a destination that seduces with its decadent charm and vibrant cultural life. Located along the Douro River, this port city is notable for its historic architecture, where hand-painted tiled buildings contrast with narrow cobblestone streets.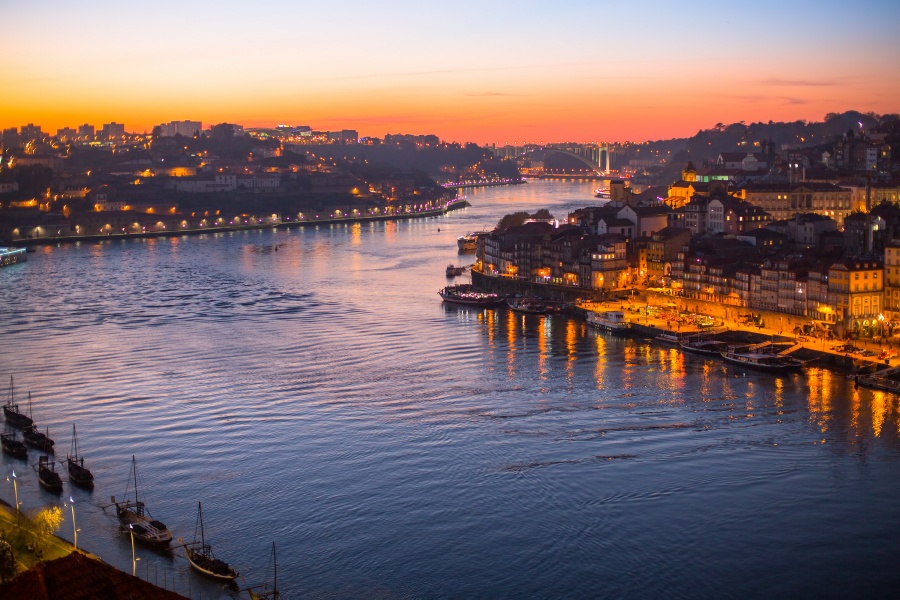 Porto is the birthplace of the famous Port wine, and visitors can explore centuries-old wineries in Vila Nova de Gaia. The culinary scene is equally impressive, with authentic dishes such as francesinha and grilled cod.
All this, combined with Portuguese hospitality, makes Porto a captivating destination that enchantingly blends past and present.
San Juan Puerto Rico
San Juan, Puerto Rico, is a vibrant city that combines history, culture, and natural beauty in a captivating mix. With its old town, known as Old San Juan, the city transports visitors through the centuries with its cobblestone streets, historic fortresses such as Castillo San Felipe del Morro and Castillo San Cristóbal, and colorful colonial houses.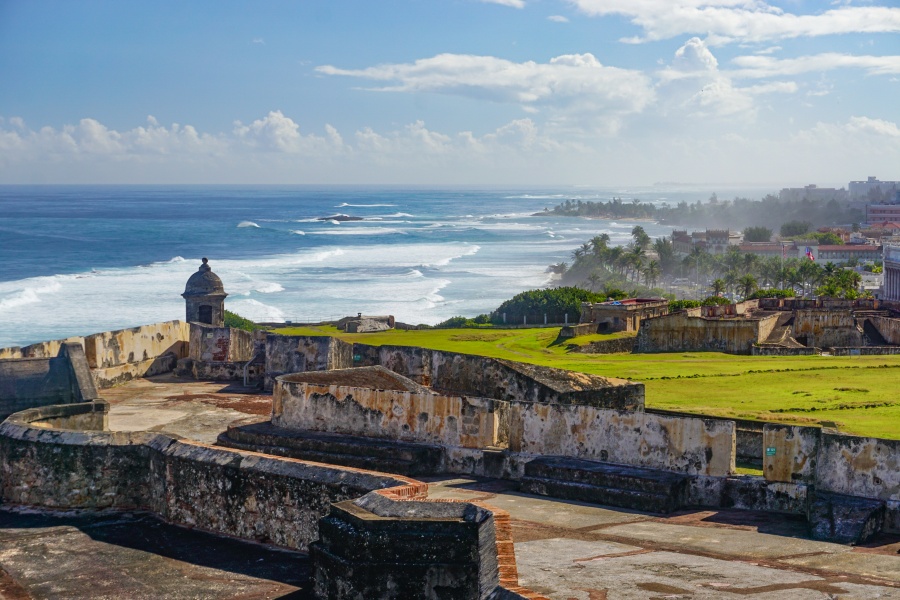 Spanish colonial architecture is combined with a lively arts and dining scene, where visitors can enjoy Creole dishes, live music, and exciting nightlife. In addition to its historical heritage, San Juan offers beautiful beaches, such as Isla Verde Beach and Condado Beach, where you can enjoy the sun and the Caribbean Sea.
Antigua Guatemala, Guatemala
"Caught between mighty Mayan ruins and smoking volcanoes, Antigua is a place where past and present collide," noted CondeNast Traveler.
Surrounded by majestic volcanoes, this colonial city is an architectural gem where cobblestone streets and brightly colored facades evoke an enchanting atmosphere. A UNESCO World Heritage Site, Antigua has a rich historical legacy reflected in its baroque churches and ruined monasteries.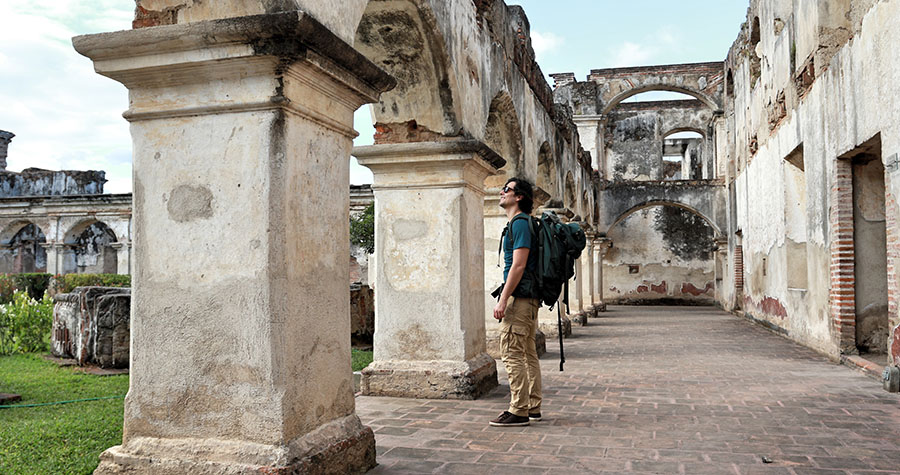 In addition to its architectural beauty, the city offers a constantly evolving cultural and arts scene, with art galleries, cafes and restaurants adding a contemporary touch to its colonial charm. Added to this, the surroundings of Antigua offer the opportunity to explore stunning natural landscapes, from active volcanoes to crystal-clear lakes.
Puerto Vallarta, Mexico
"Puerto Vallarta is often associated with cruise ships, crowded beaches, and bars that host rowdy groups of young people on spring break, but there is much more to this Pacific coast city than its immediate associations," the publication noted.
Puerto Vallarta is a coastal paradise that combines natural beauty with a vibrant cultural and culinary scene. Puerto Vallarta's old town, known as "El Centro," is a labyrinth of cobblestone streets with colonial architecture and picturesque plazas.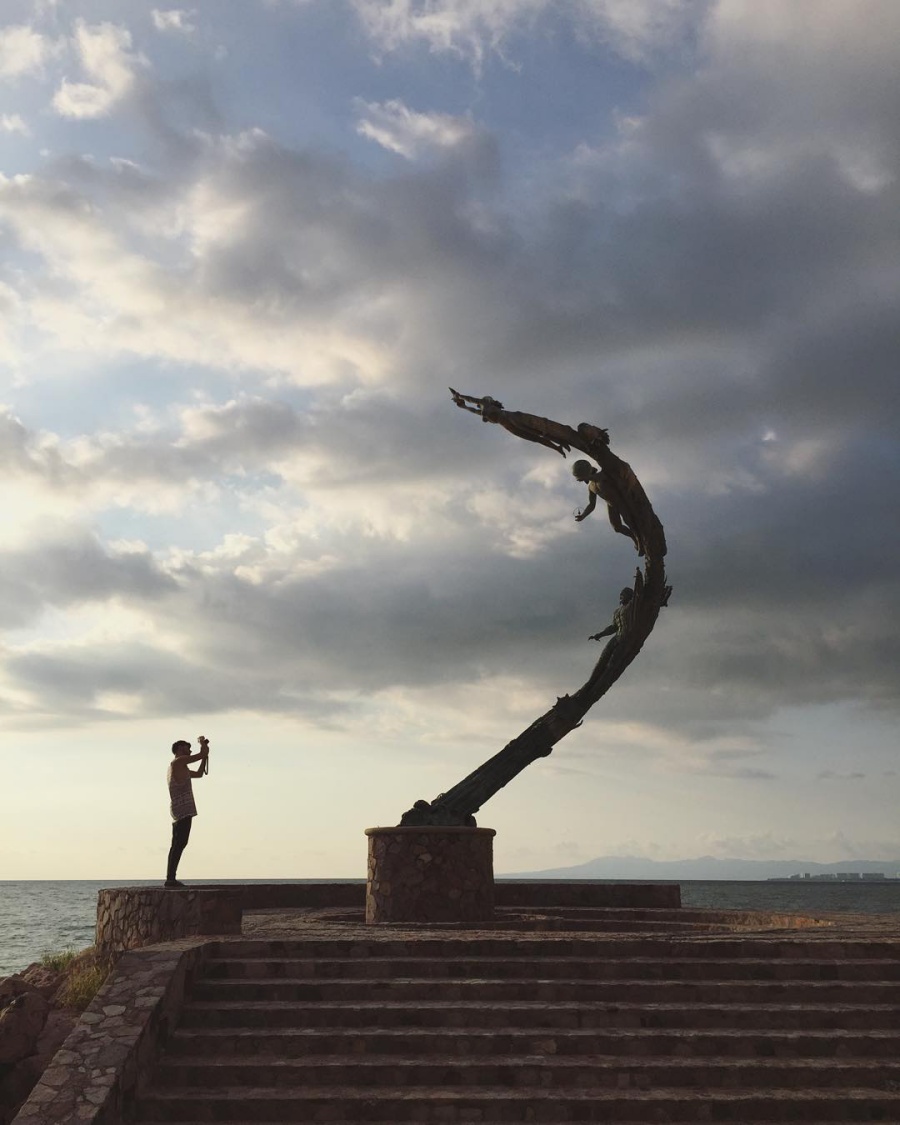 The iconic Malecón is a seaside promenade filled with sculptures, shops, restaurants and bars. In addition to its beach vibe, the city is famous for its culinary scene, with a wide variety of restaurants offering everything from authentic Mexican food to international cuisine.
With activities such as whale watching, diving, fishing and lively nightlife, Puerto Vallarta is a destination that combines relaxation and excitement in a spectacular setting.
San Miguel de Allende, Mexico
"Four hours northwest of Mexico City is the jewel of San Miguel de Allende, which has appeared on this list for four years in a row," the publication applauded.
San Miguel de Allende is a colonial gem that combines the elegance of historic architecture with the vitality of contemporary life. Located in the heart of Mexico, this city has been declared a UNESCO World Heritage Site due to its cultural wealth and well-preserved colonial architecture.
Its cobblestone streets, buildings with brightly colored facades and picturesque squares are a visual delight for visitors. San Miguel de Allende is known for its vibrant art scene, with numerous galleries, studios and artist workshops filling the streets.
In addition, its gastronomic offer is exceptional, with restaurants that offer everything from authentic Mexican cuisine to international culinary experiences. This magical city is a destination that captivates travelers with its colonial charm and cosmopolitan atmosphere.
San Sebastian, Spain
San Sebastián, in Spain, is a coastal city that combines classic elegance with the natural beauty of the Basque coast. Located in La Concha Bay, this city stands out for its period architecture and exquisite cuisine.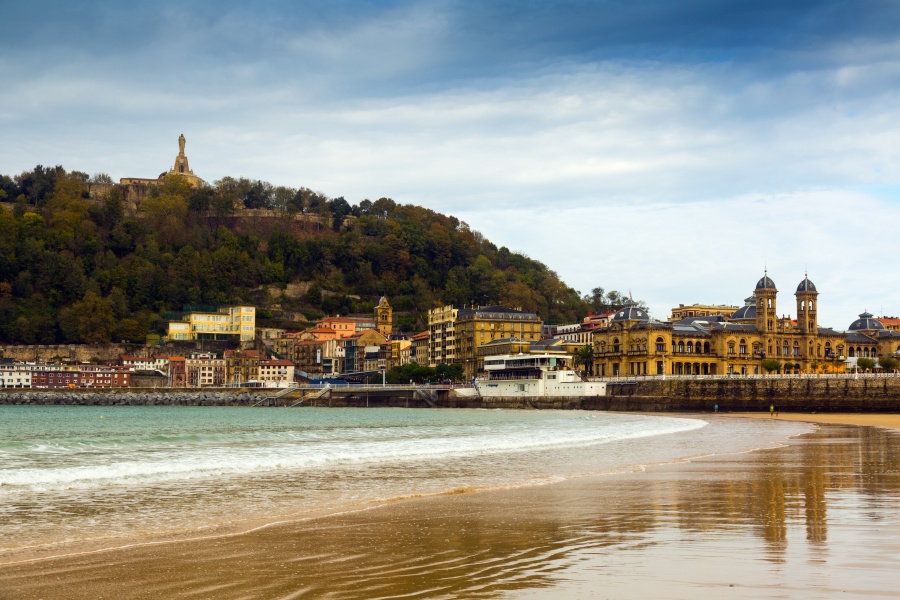 The old town, known as Parte Vieja, is full of narrow streets and charming squares where you can find pintxos, the local delicacies equivalent to Spanish tapas. La Concha Beach is one of the most beautiful in Europe, and Monte Igueldo offers impressive panoramic views.
San Sebastián is a world-renowned culinary destination with numerous Michelin-starred restaurants and an exceptional food tradition. This coastal city is a paradise for lovers of gastronomy, culture and nature.
Victoria, Canada
"A popular day trip from Vancouver, British Columbia's capital city is well worth a visit in itself," the publication noted, highlighting the tea offered in the city.
Victoria, Canada, is a charming city that combines British charm with the natural beauty of Canada's west coast. Located on Vancouver Island, this city is the capital of the province of British Columbia and offers a unique experience for visitors.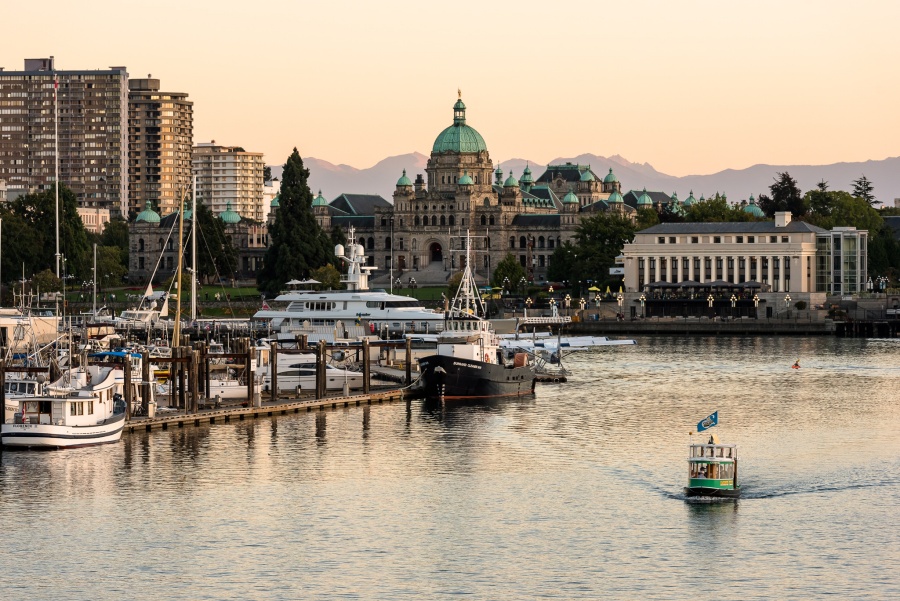 Downtown Victoria is filled with historic Victorian-style buildings, lush gardens, and a relaxed atmosphere. One of the most iconic locations is the iconic Fairmont Empress, a historic hotel overlooking the Inner Harbor.
Nature lovers can explore Butchart Garden, a world-famous botanical garden, or venture into the natural beauties of Vancouver Island. Victoria is also known for its tea culture, with numerous places serving traditional afternoon tea.
#QuestionAXM Do you know any of these cities?
Source: https://alanxelmundo.com/dos-ciudades-mexicanas-entre-las-mejores-del-mundo/?utm_source=rss&utm_medium=rss&utm_campaign=dos-ciudades-mexicanas-entre-las-mejores-del-mundo