Can you imagine walking a path on Mars? Although such trips to space are not yet possible, on Earth there is a place that seems to be from another planet, in fact it has been the setting for movies such as Dune, Star Wars and The Martian.
Wadi Rum, which means Valley of the Moon, is a mountainous desert region in southern Jordan that is characterized by its red color and although for several years you can spend the night in camps under the stars and do activities in the area, a new trail for visitors will make us feel like desert dwellers.

The Wadi Rum Trail is a 75-mile (approximately 115-kilometre) trekking route developed in conjunction with Bedouin tribes, the semi-nomadic group of desert dwellers, and the oldest inhabitants of the Arabian desert.
Although the path has been traveled by generations of travelers, traders, hunters, shepherds and pilgrims, this way of traveling more consciously and slowly through the desert is within the reach of those who want to live a unique adventure.
The project seeks to connect intrepid travelers with Bedouin guides (the safest and richest way to do the trek) sharing their knowledge, skills and traditional heritage.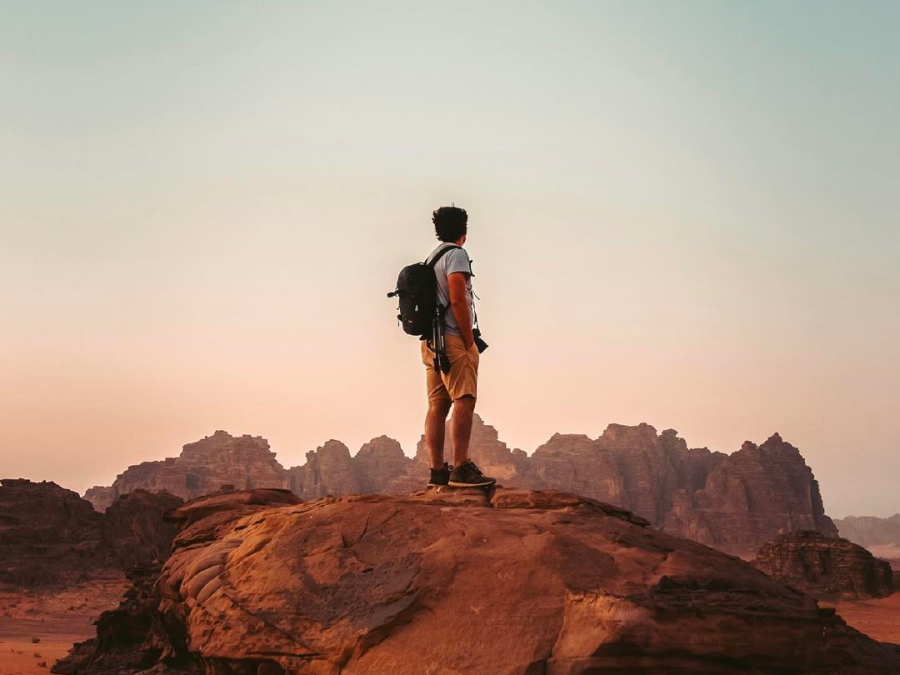 This is a journey planned for 10 days and in addition to walking, they will incorporate rock climbing, characteristic of this region. However, according to their website, the most difficult sections of the trail can be avoided for those with physical limitations, they seek to reach the largest number of travelers!
Wide plains, bleak gorges, narrow canyons, plateaus and towering peaks, including Jordan's highest peak, Jebel Um Adami, and the legendary Jebel Rum peak will be your main itinerary.
And for the Fudis around the World, can you imagine enjoying your food in the middle of the desert? Bedouin support teams will be in charge of cooking and providing the necessary help for the adventure.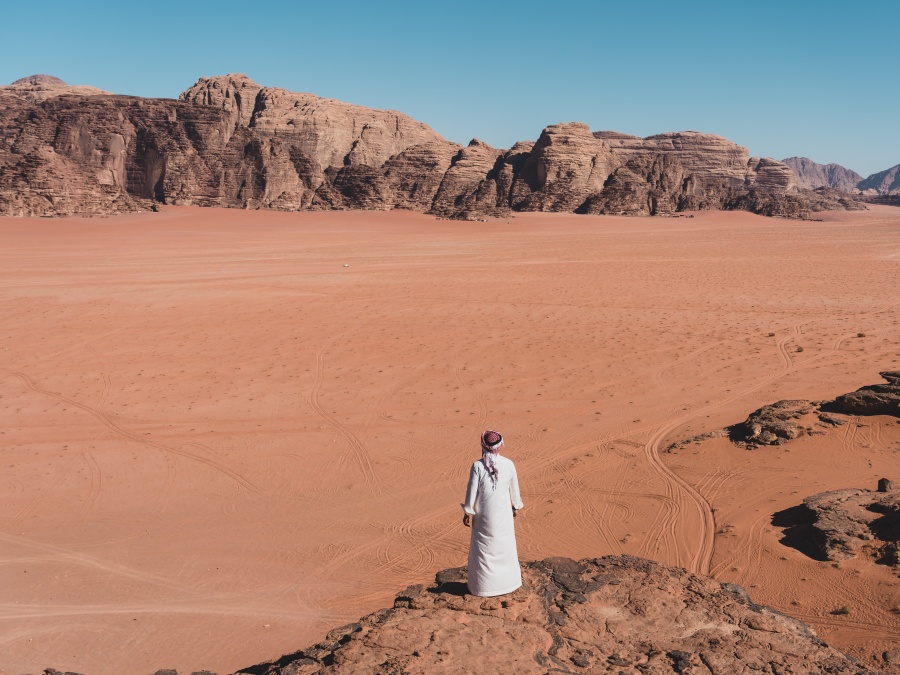 For more information and in case you are encouraged to do this community tourism walk, you can visit the page of Wadi Rum Trail, where you will find the details of the Bedouin operators in Wadi Rum Village.
Regarding the costs, these will vary according to the type of support chosen and the Bedouin operator used.
Source: https://alanxelmundo.com/recorre-wadi-rum-como-un-autentico-beduino/?utm_source=rss&utm_medium=rss&utm_campaign=recorre-wadi-rum-como-un-autentico-beduino