Swarovski crystals are known throughout the world, especially for being part of accessories and decorative objects, however, this brand of more than 100 years is of great importance to Austria and the world, so there is a place dedicated to them.
The World of Swarovski Crystals is a site located in Wattens, very close to Innsbruck, which offers a comprehensive experience to travelers, as it has an incredible exhibition, a unique garden, entertainment and gastronomic offers.
During his trip through Austria, Alan around the world had the opportunity to visit this place, so this time we will share some tips that will help you plan your visit to this place.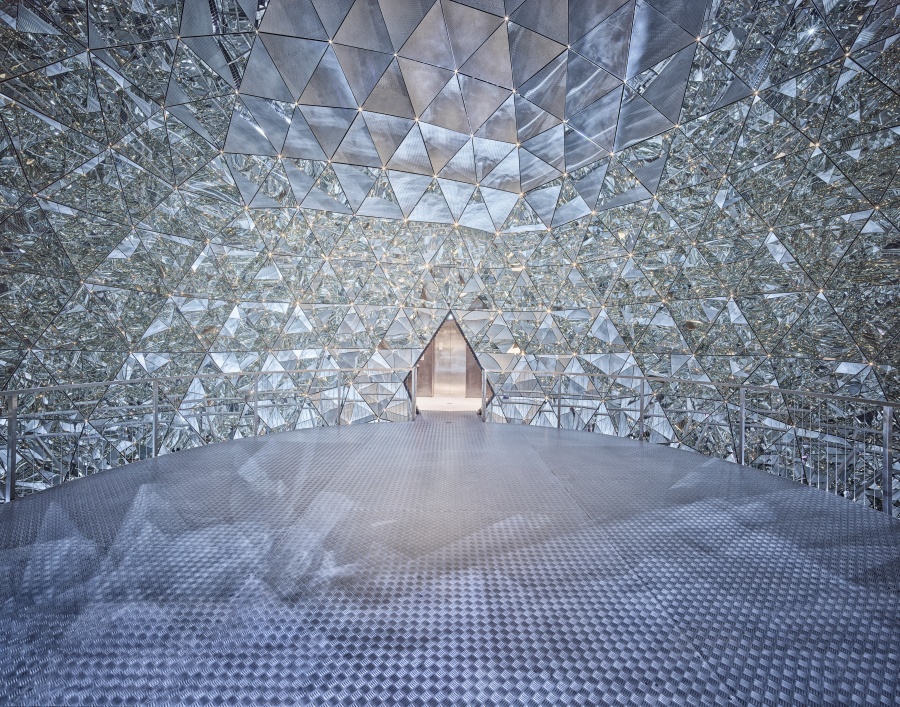 What to see?
The World of Crystals was designed by multimedia artist André Heller, opened in 1995 to commemorate the centenary of Swarovski's founding, and has since welcomed millions of travelers from around the world.
This incredible place is divided into two areas, the Giant and the Garden.
The Giant welcomes travelers, it is also the icon of the World of Crystals and has 18 Chambers of Wonders.
The story goes that the Giant decided to explore the world to discover its treasures and wonders, after obtaining and gathering all the knowledge, he settled in Wattens/Tirol where, since then, he has watched over the Chambers of Wonders.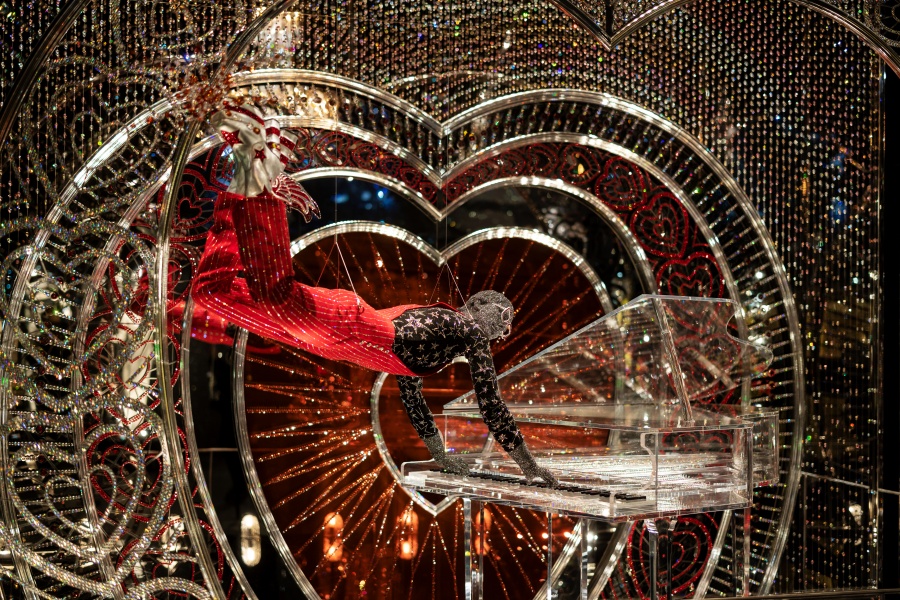 In the World of Crystal Chambers of Wonders, internationally and nationally recognized artists, designers and architects interpreted crystal in their own unique way, creating space concepts and experiences from the shimmering material.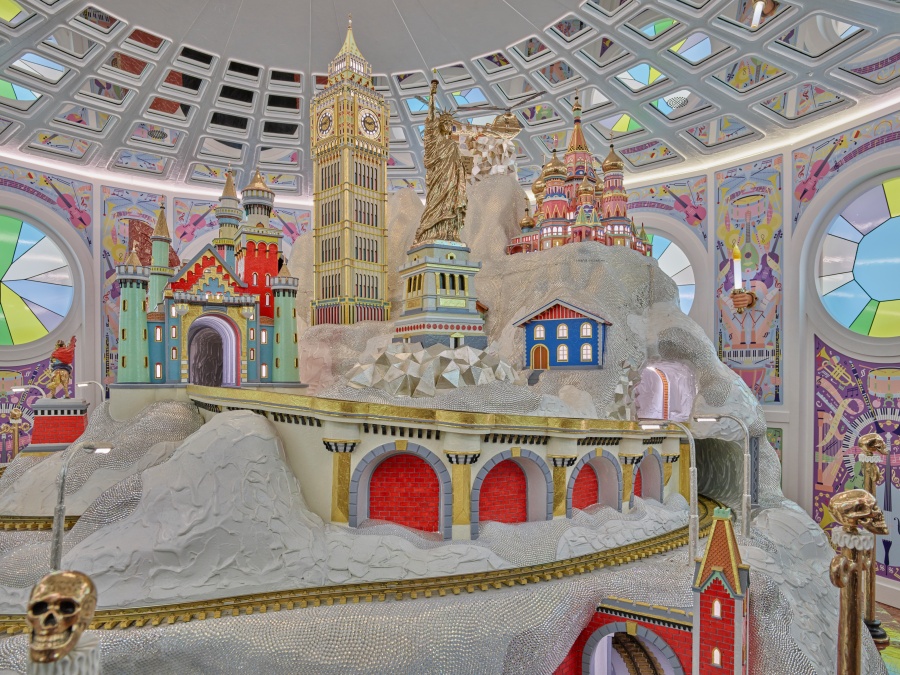 The cameras found in El Gigante are:
In the Garden they will find contemporary art, structures and installations with which they can interact and take photos, and an area for the smallest travelers to play.
Some of the facilities that stand out in this area are the Crystal Cloud, the Mirror Pool, the Games Tower, the Labyrinth and the Carousel.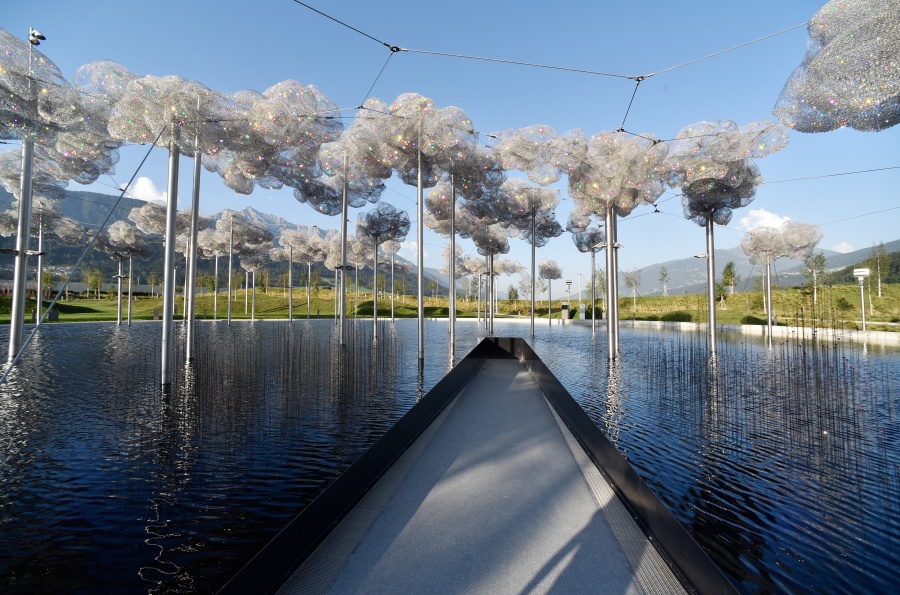 In addition, it has a restaurant and cafe where you will find an international, regional, Tyrolean and seasonal gastronomic offer; as well as cakes, small cakes, macarons, muffins, cupcakes, among other culinary surprises.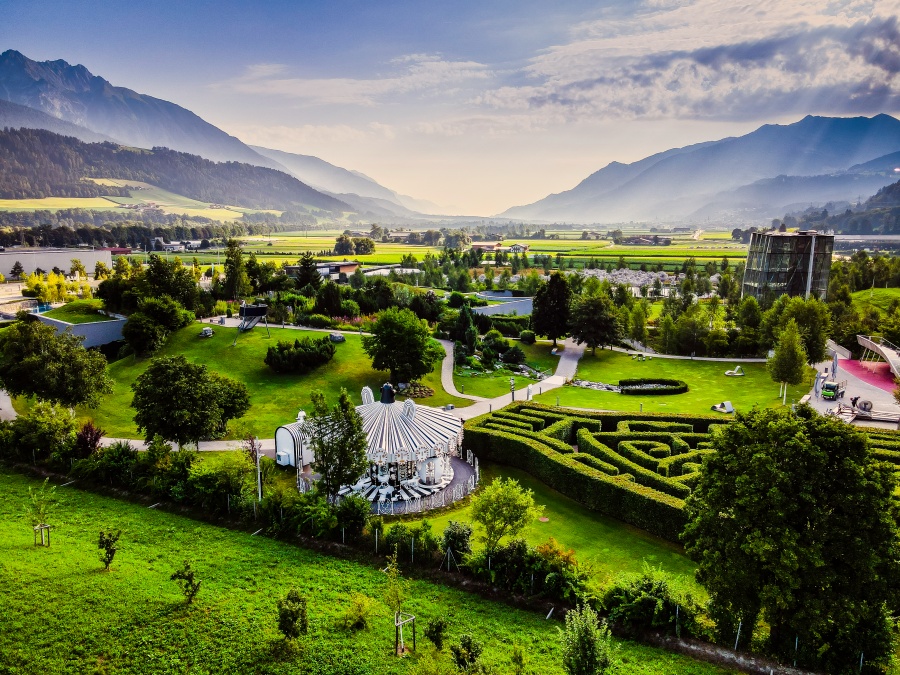 Prices and schedules
The World of Crystals can be visited every day from 9:00 a.m. to 7:00 p.m., with the last access at 6:00 p.m.
Tickets can be purchased at the official page of the World of Swarovski Crystals and they are priced at 23 euros for adults, 7 euros for travelers between 6 and 17 years of age, and free admission for children under 5 years of age.
You can buy an audio guide for 2 euros, and it is available in Spanish, German, English, Italian, French, Russian, Arabic, Dutch, Chinese, and Korean.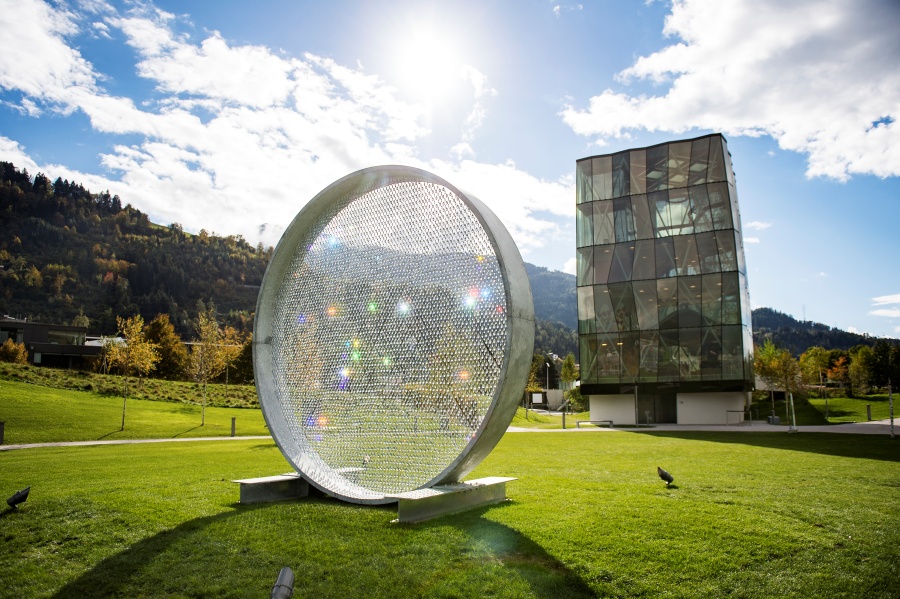 How to get?
There are several ways to get to the World of Crystals, from public transport to car and bicycle.
In Innsbruck you can take the Swarovski Kristallwelten Shuttle that takes them to the World of Crystals; It has 4 daily trips, both outbound and return. The price for a single trip is 6 euros, and 10 euros for a round trip. Children under 17 travel free, as long as they are accompanied by an adult.
The buses have reserved space and a lift for wheelchairs.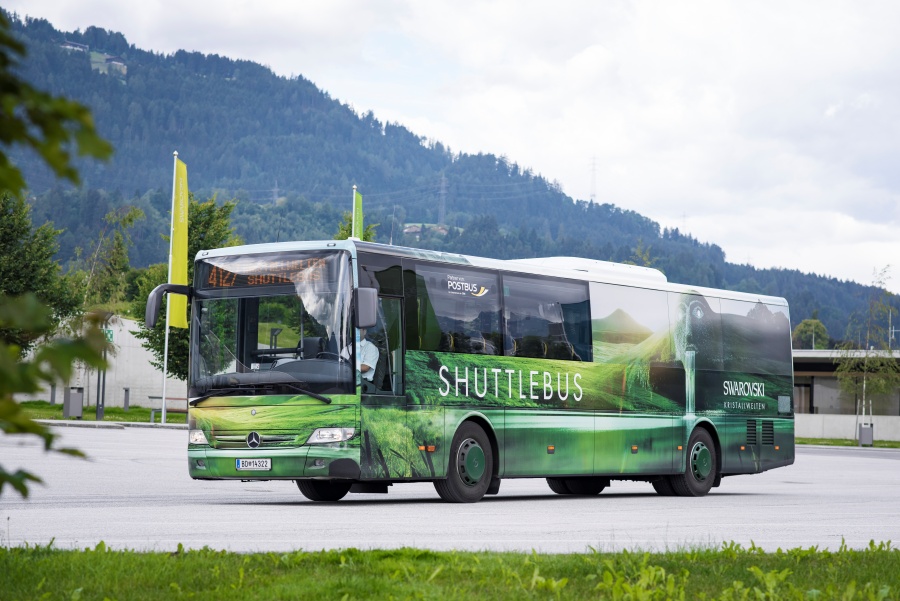 If they travel by car, it will take around 20 minutes, and if they go by bicycle, the journey will take approximately 50 minutes.
In the World of Crystals you will find parking space for cars, bicycles and buses.
Without a doubt, this place should be included in your itinerary if you plan to take a trip to Austria, it has a lot to offer and it will leave you surprised.
If you want to know more details about this incredible place, visit the official page of the World of Swarovski Crystals.
Source: https://alanxelmundo.com/consejos-para-visitar-el-mundo-de-los-cristales-de-swarovski/?utm_source=rss&utm_medium=rss&utm_campaign=consejos-para-visitar-el-mundo-de-los-cristales-de-swarovski