In the forested hills of Bavaria, Germany, Neuschwanstein Castle looms as a towering monument that seems straight out of a fairy tale.
With its white-domed towers and stone walls rising above a picturesque landscape, this castle is a testament to architectural romanticism and a destination that transports visitors to a world of fantasy and historical beauty.
a vision of the past
Built in the 19th century, Neuschwanstein Castle was a personal project of King Ludwig II of Bavaria, known as the "Mad King." Inspired by the operas of Richard Wagner and the idealization of the Middle Ages, Louis II conceived this castle as a personal retreat where he could escape the realities of the modern world and immerse himself in imagination and beauty.
Its architectural design, which fuses Gothic and Romanesque elements, is an expression of his fascination with fairy tales and medieval myths.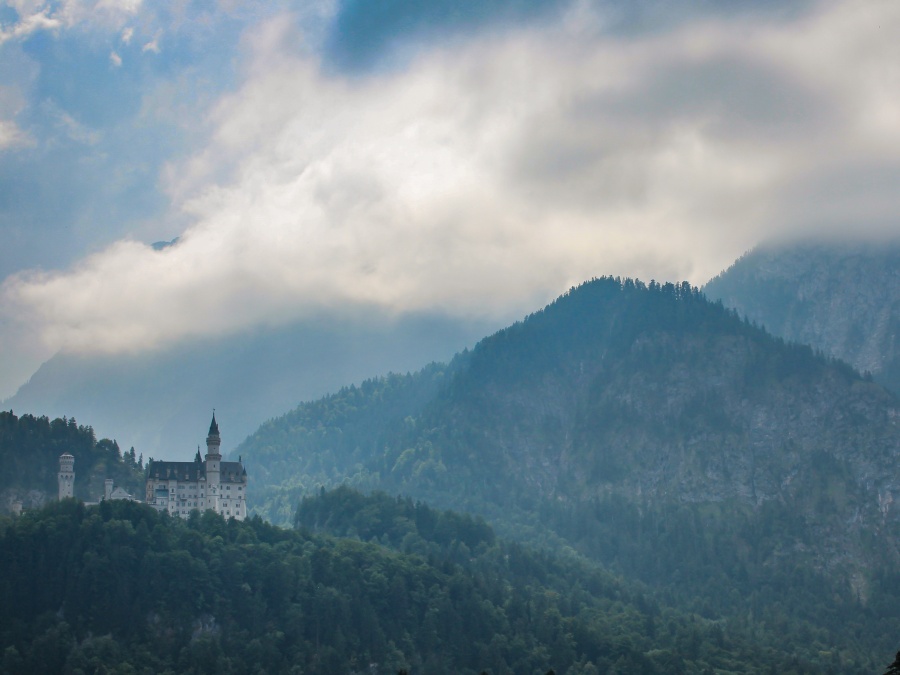 An encounter with fantasy
Approaching Neuschwanstein Castle, visitors are greeted by the majesty of its towers and its location on a rocky hill overlooking the surrounding valley.
The interior of the castle does not disappoint: opulent rooms adorned with intricate details, murals inspired by Germanic legends and a rich color palette make visitors feel as if they are walking inside a living work of art.
The throne room, designed to resemble a medieval knight's hall, is a testament to Louis II's commitment to creating a magical world within the castle walls.
Inspiration for the castle of Sleeping Beauty
Although Neuschwanstein Castle was intended as a personal refuge, its unique beauty and design have left a lasting mark on popular culture and the entertainment industry.
This castle is said to have inspired Walt Disney to create the iconic Sleeping Beauty castle in his theme parks. In addition, it has been the scene of numerous movies and television shows, which makes it a recognizable symbol throughout the world.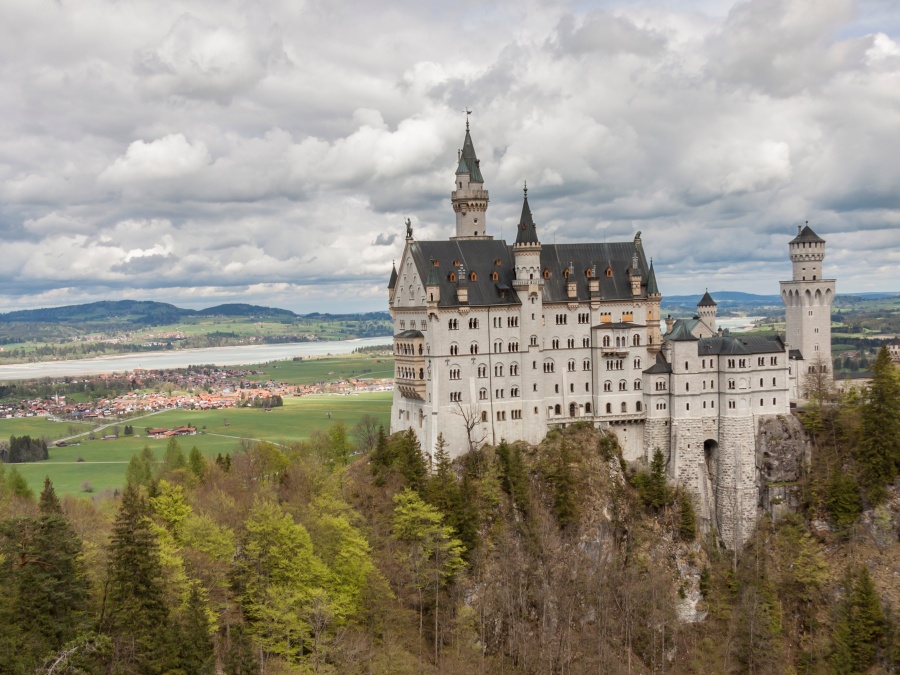 Tips for visiting Neuschwanstein Castle
Book in advance: Visiting Neuschwanstein Castle is only possible for visitors as part of a guided tour of the renovation work being carried out on site.
Tickets for Neuschwanstein Castle are available online at www.hohenschwangau.de. The remaining tickets are available on site at the Ticket Center Hohenschwangau, subject to availability and exclusively for the same day.
Arrives early: The castle is a very popular destination, so it is advisable to arrive early in the morning to avoid the crowds and make the most of your time there.
Wear comfortable shoes: The area around the castle involves walking on hills and stairs. Wear comfortable and suitable walking shoes.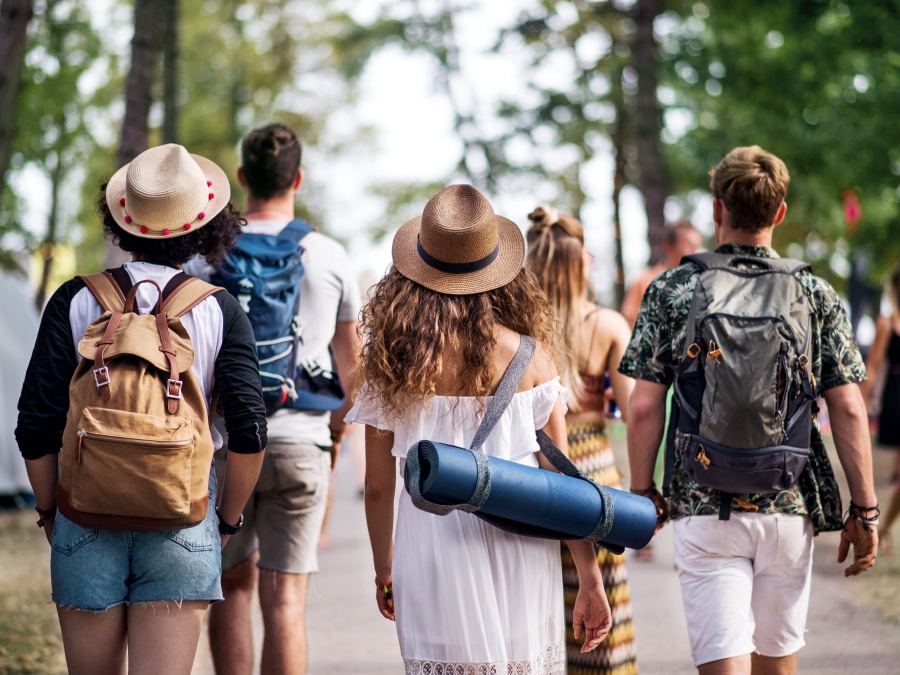 Travel time: The visit inside the castle lasts around 30 minutes. Plan accordingly so that you have enough time to explore both the hinterland and the surrounding area.
Panoramic views: Don't miss the opportunity to enjoy the impressive panoramic views of the castle from the nearby Marienbrücke bridge. However, please note that the bridge may be closed in certain weather conditions.
Extra camera and battery: The castle and its surroundings offer many photographic opportunities. Be sure to bring an extra camera and battery to capture all the moments.
Appropriate clothing: The weather can be unpredictable, even in summer. Bring a light or waterproof jacket in case of rain and be sure to check the weather before your visit.
Precio: 17.50 euros for adults and 2.5 euros for children from 0 to 17 years old.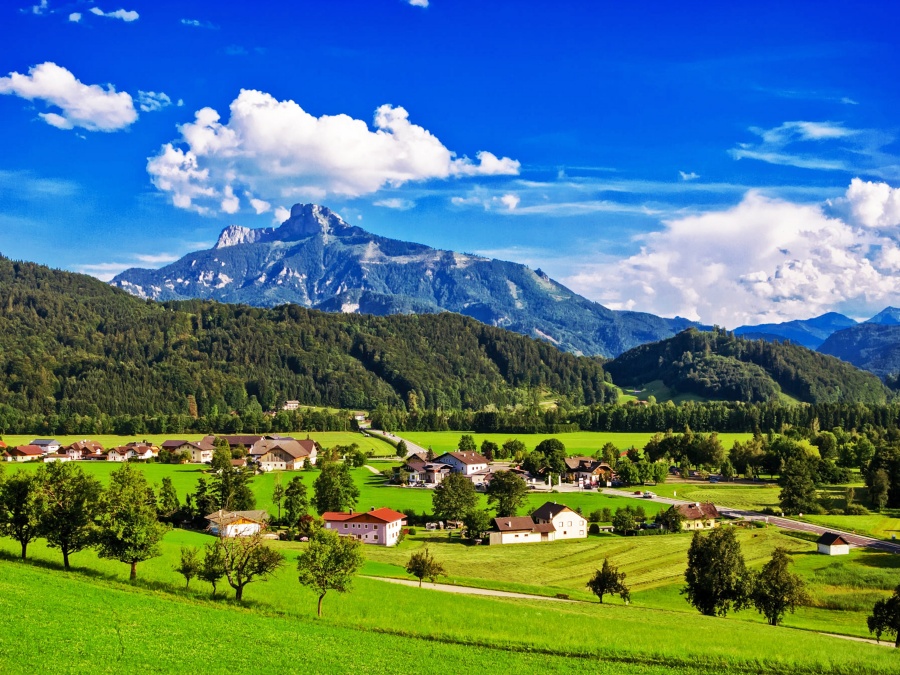 An unmissable destination
Neuschwanstein Castle is much more than a tourist destination; it is a window into the past, a tribute to romanticism and a testament to the power of the human imagination.
As visitors walk its halls and explore its enclosures, they find themselves immersed in a world where fairy tales and reality are uniquely intertwined, creating a travel experience that will linger in the memory long after they have left their homes. walls.
Source: https://alanxelmundo.com/consejos-para-visitar-el-castillo-de-neuschwanstein/?utm_source=rss&utm_medium=rss&utm_campaign=consejos-para-visitar-el-castillo-de-neuschwanstein