Galeries Lafayette is one of the most emblematic places in Paris, because in addition to being the largest department store in Europe, with a variety of clothing and accessory brands, its architecture is unique and invites travelers to visit it without having to make purchases.
This department store opened in 1894 and since then it has been a nerve center of Paris, in which its Art Nouveau dome stands out, symbolizing creative energy and the spirit of the times.
While most travelers visit Galeries Lafayette to admire its incredible dome and maybe buy something, this place has so much more to offer, so much so that you could spend an entire day there.
So this time we share some of the activities and news that you will find in this place.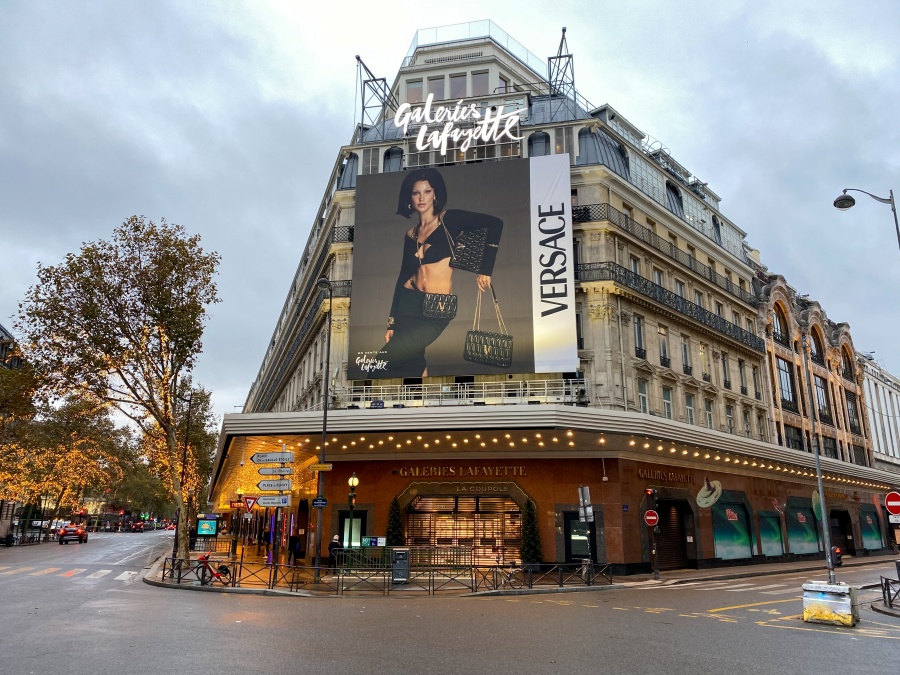 the dome
As we mentioned, the dome is impressive; It was created by the master glass craftsman Jacques Gruber with the aim of giving light and style to the main store of Galeries Lafayette, especially the gilt ironwork on the balconies, which were created by Louis Majorelle.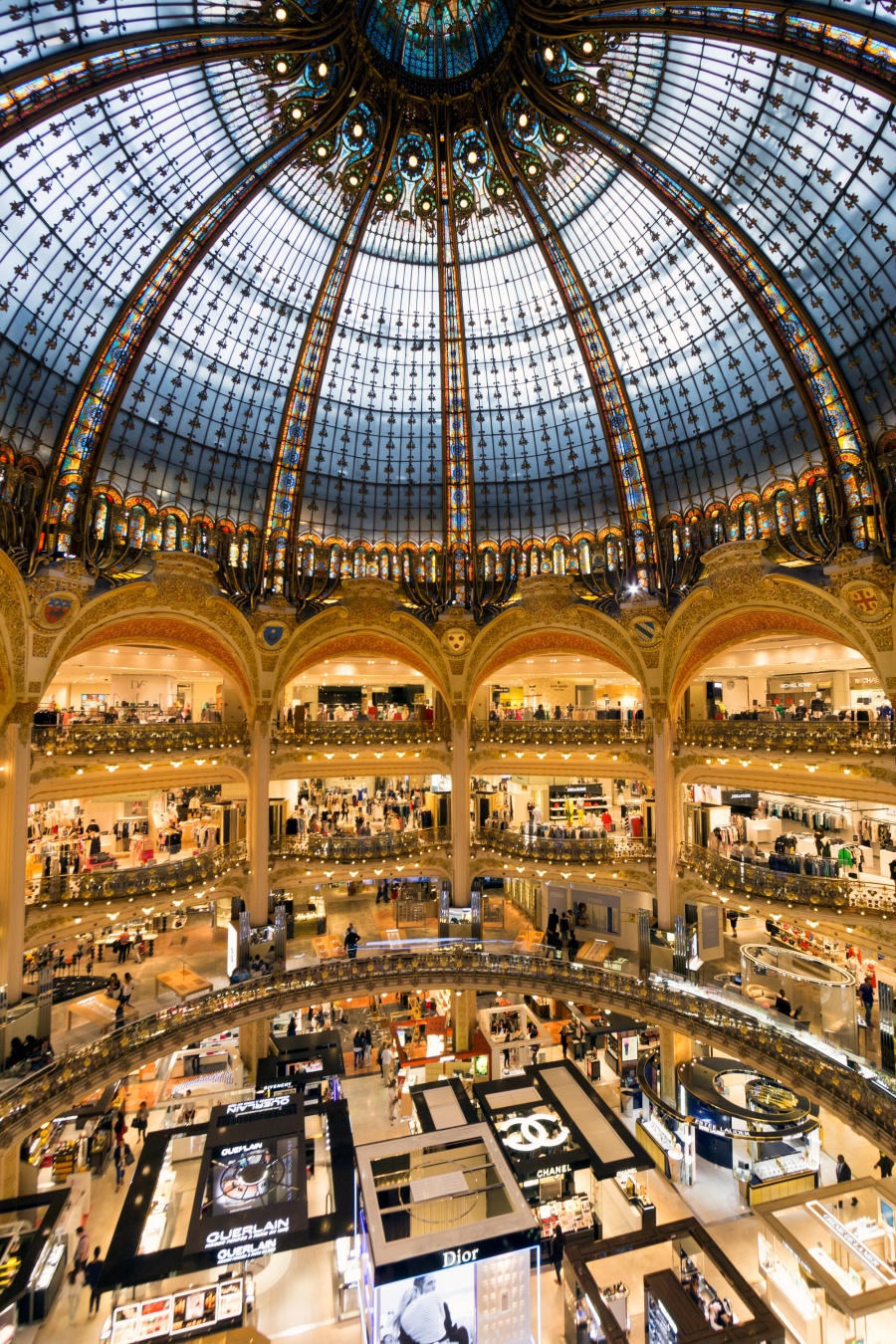 The dome was recently restored, so if you go to Paris soon, you will be able to see it in its full splendor.
The terrace
The Terrace of the Galleries is a must to visit, because in addition to being free, you can admire incredible views of Paris, with its emblematic roofs, as well as the Garnier Opera, the Eiffel Tower and the Sacré Coeur Basilica.
Also, if you want a unique experience, you can also eat there and enjoy Mediterranean and vegetarian food with proposals from chef Julien Sebbag.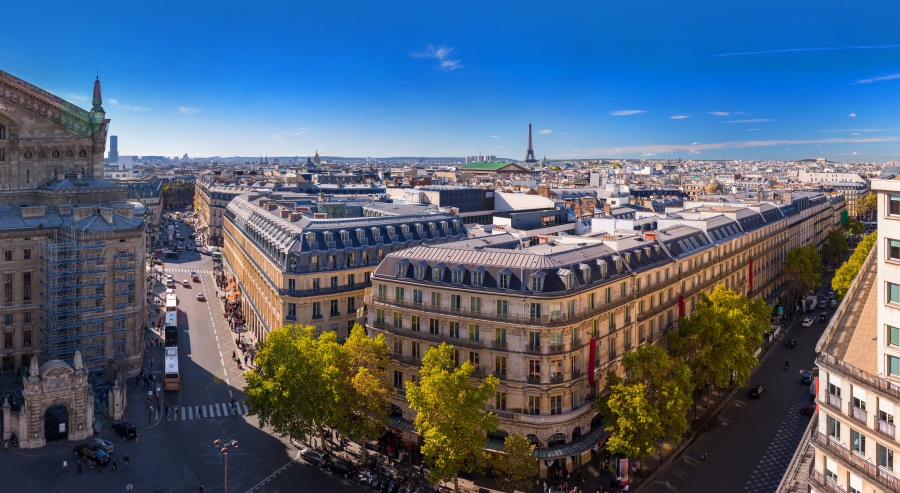 Experiences for Fudis around the World
If you are looking for something exclusive for Fudis around the World, Galeries Lafayette offers various gastronomic experiences, as you will find sweet and savory gourmet products and even a wide variety of restaurants.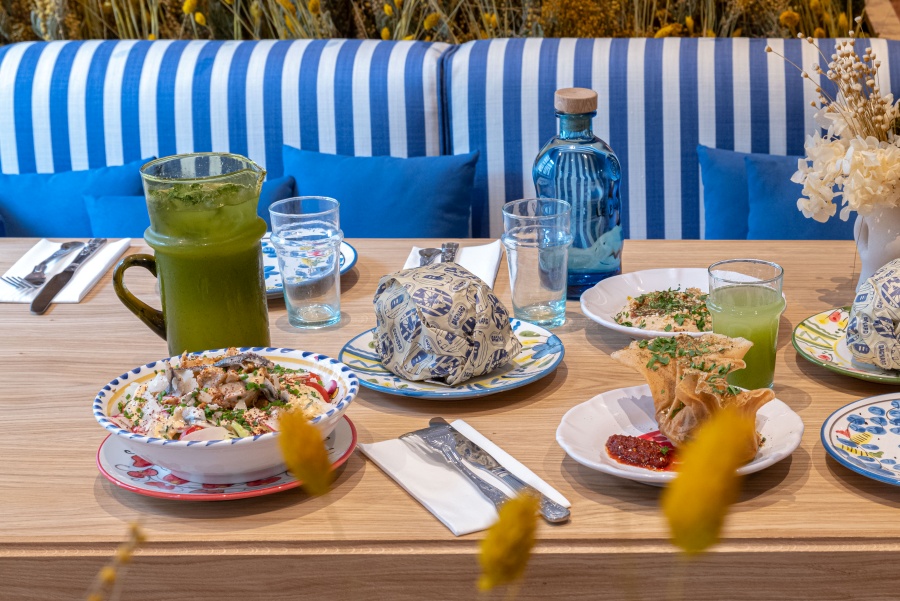 He recently opened a new space called Le Gourmet Gastronomy, where young talents and influential chefs invite travelers and locals to their tables with exclusive recipes inspired by street food culture, Asian, South American and Mediterranean cuisine.
The new chefs and restaurants presenting incredible proposals are:
Ordered by Mory Sacko

Yora by Jose Arias

Rice Street by Quan Bai

Bagnard by Yoni Saada

Starving Club por Thibaut Spiwack

Five Senses by Nicolas Paciello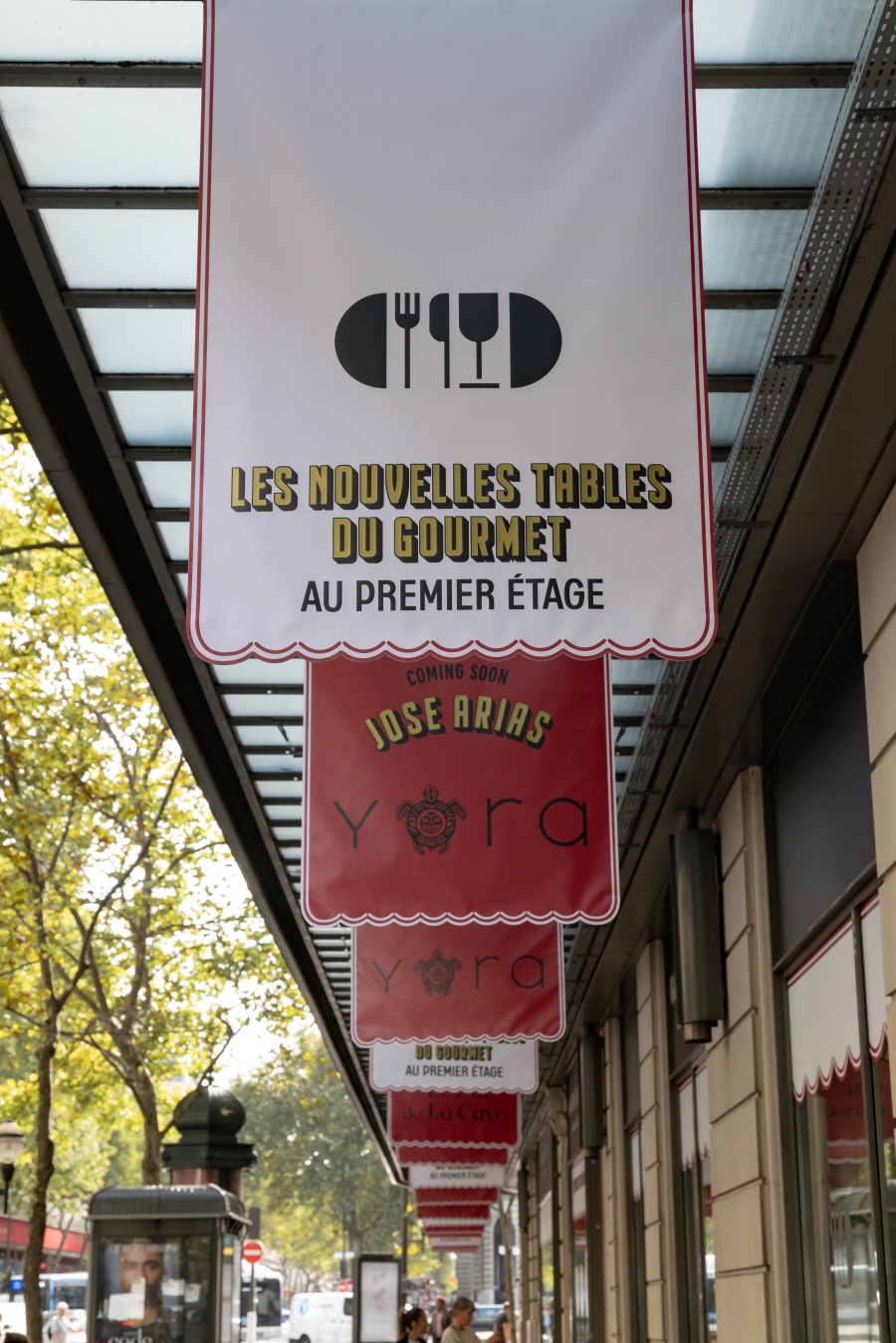 They can also visit its well-known restaurants and cafes such as EL&N London, Mama Sens, Café Coutume, Créatures, Yahn Couvreur, Petrossian and Mavrommatis.
To learn more about these gastronomic experiences, click here.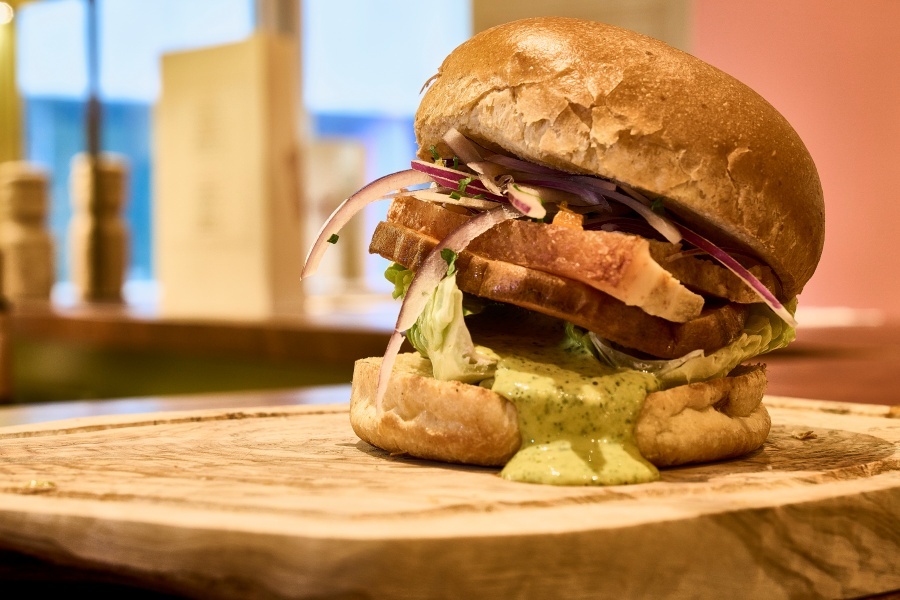 Workshops and activities
And to enjoy the French art of living after your trip, you can take various French cooking and pastry workshops.
At Atelier FERRANDI Paris, themed cooking workshops are offered by chefs from this prestigious French cooking school.
These workshops are held at La Maison; the salty recipe classes are held on Mondays, Wednesdays and Saturdays at 11:30 am; those of sweet recipes, Monday, Wednesday and Saturday at 2:30 p.m.
The price of the class is 130 euros and it lasts 120 minutes. At the moment the classes are in English.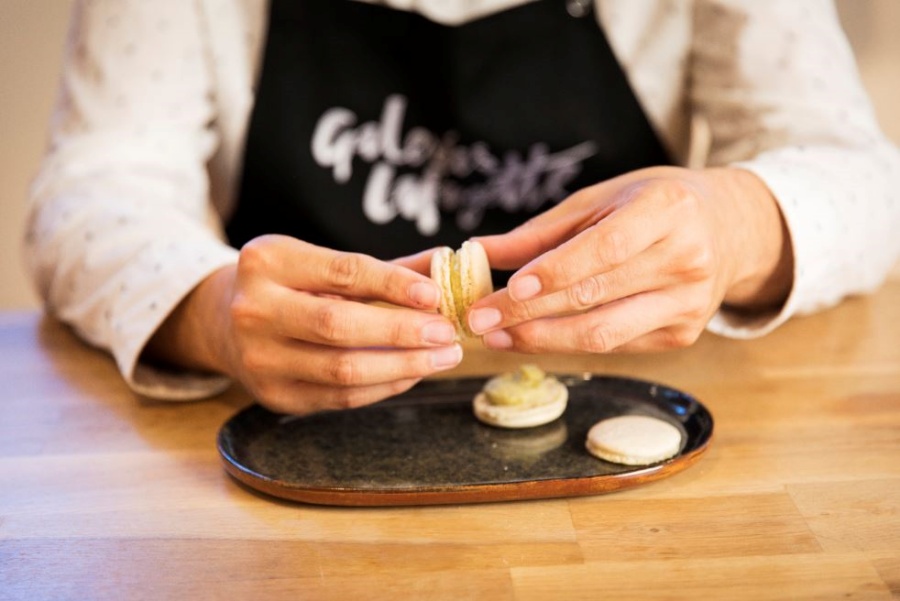 And if you feel like learning how to make macaroni, the Lafayette Appartement offers classes taught by a pastry chef.
Classes for adults are given Monday and Friday at 2:00 p.m.; and classes for the whole family on Wednesdays at 2:00 p.m.
The price of the activity is 55 euros for adults and 18 euros for children from 5 to 12 years old; and lasts 90 minutes. At the moment the class is in English.
Wellness Galerie
In September 2022, Galeries Lafayette opened its Wellness Galerie, a space that offers a holistic approach to balance the body and mind.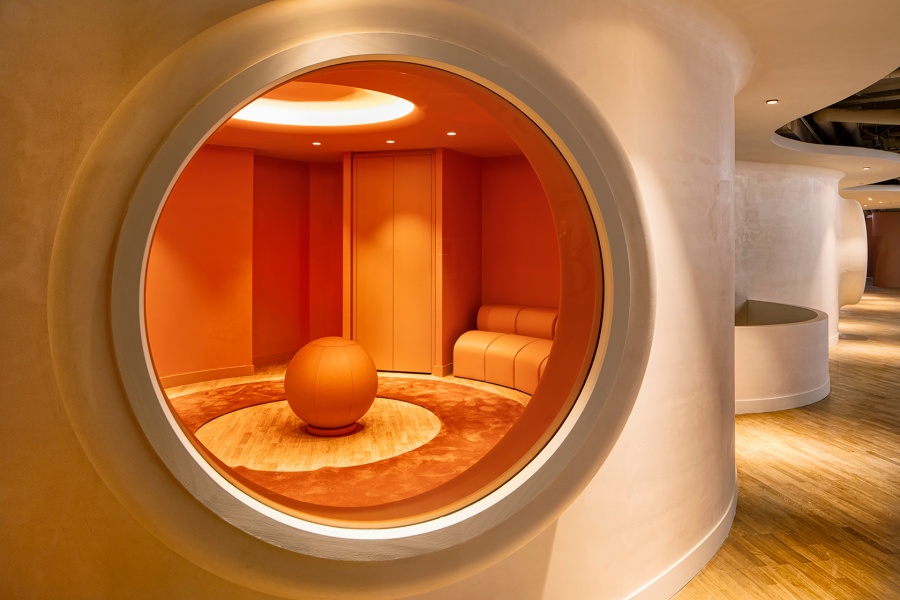 This new area brings together a selection of the best experts in wellness, beauty, personal care, energy and sports, such as massages, cryotherapy, lymphatic drainage, pulse therapy, yoga, Pilates, sauna, bootcamp and a gym.
In addition, for travelers an anti-jetlag treatment is offered to start with all your adventure through Paris and France.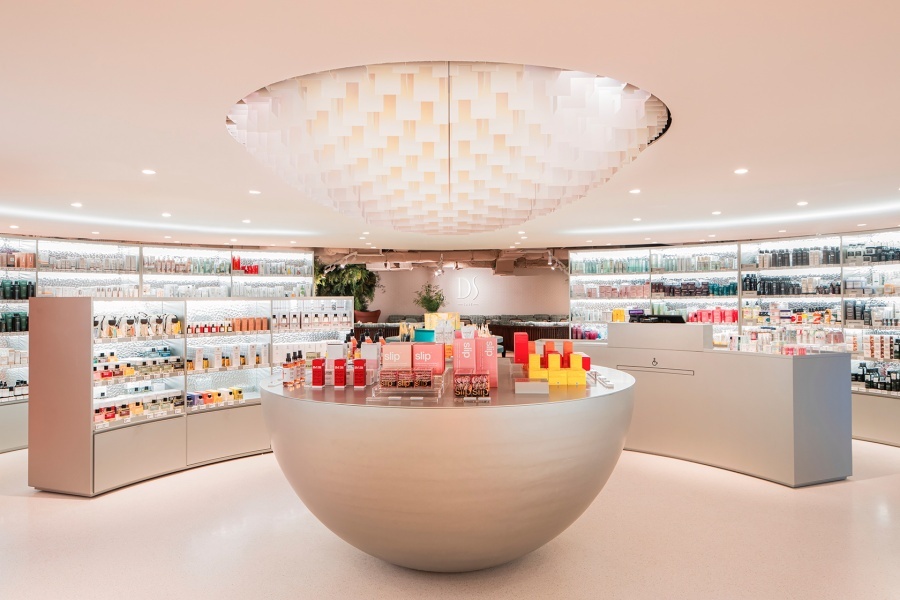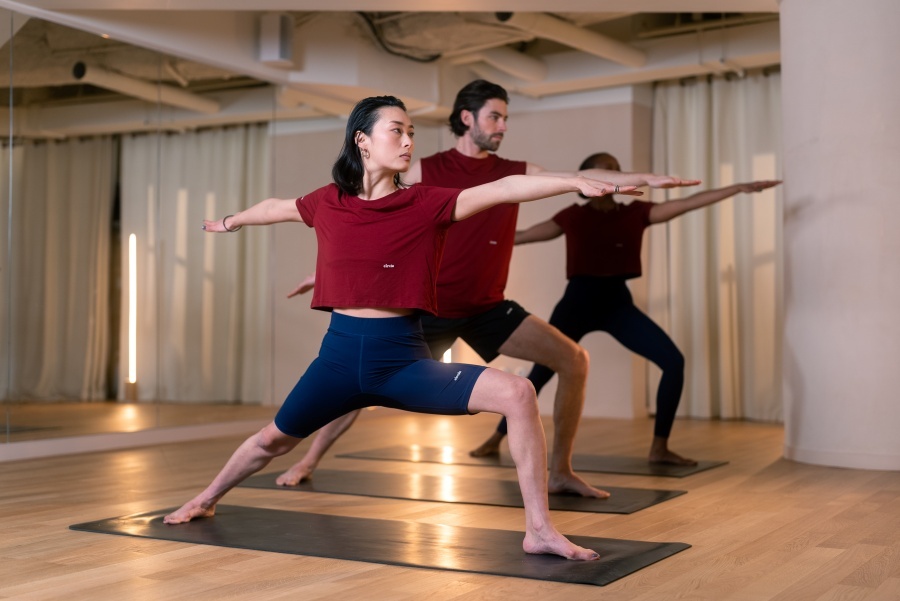 Here you can find more details of what Wellness Galerie has to offer.
Guided tours
To learn more about the history and secrets of Galeries Lafayette, you can take a guided tour every Saturday and Sunday at 09:00.
The price of the tour is 15 euros for adults and 5 euros for children from 5 to 12 years old. The tour lasts 90 minutes.
New shopping areas
And not to leave shopping aside, you will also find new spaces for shopping, such as the new high-quality watchmaking area, which presents the best luxury brands and exhibits the traditional experience of watchmaking excellence.
In addition, it has a new 250 m2 Rolex space, which offers an exhibition of the brand's watches.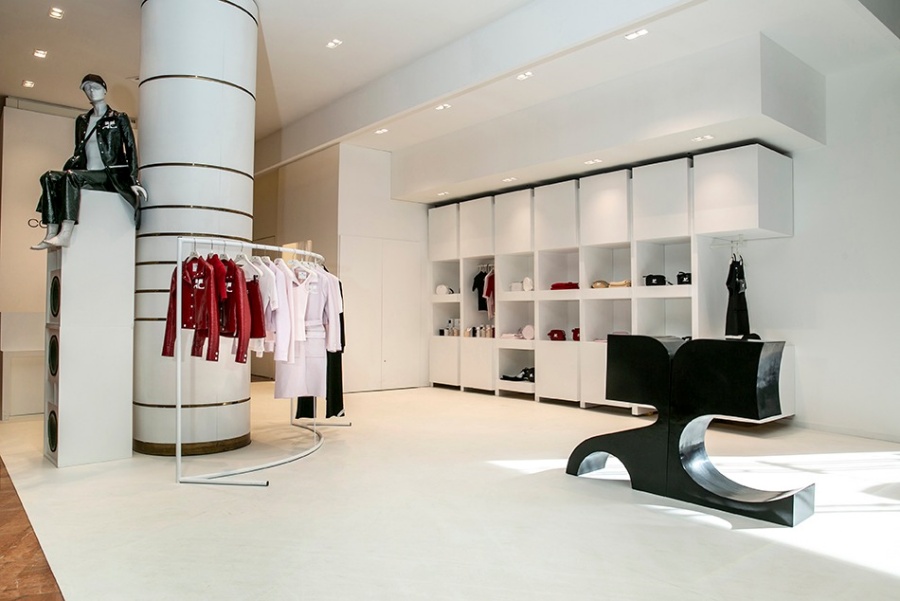 And for the care of the environment, there is (RE) STORE, an area that seeks to modernize, resell and recycle garments, which is why it is dedicated to circular fashion and brings together vintage designs, responsible brands and innovative services. It offers everything from exclusive pieces and organic products to luxury items lovingly recovered by specialists in second-hand fashion.
Also, Galeries Lafayette has the Go for Good brand, which has organic products. To learn more about this, click here.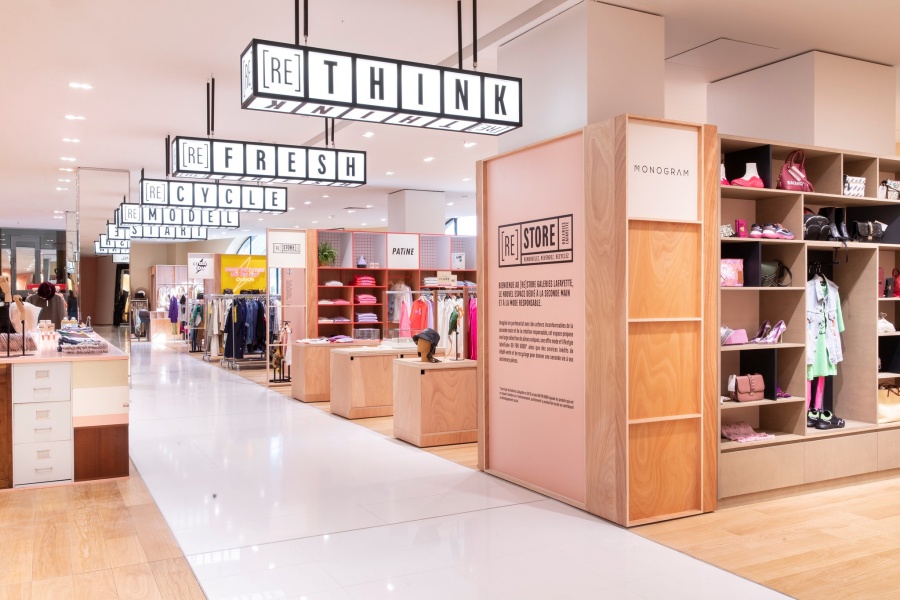 So if you are about to travel to Paris, do not hesitate to visit Galeries Lafayette and make the most of your stay by doing some of these activities. And if you want to know more about everything this Parisian icon has to offer, visit the official website of Galeries Lafayette.
Source: https://alanxelmundo.com/que-hacer-en-galerias-lafayette-ademas-de-las-compras/?utm_source=rss&utm_medium=rss&utm_campaign=que-hacer-en-galerias-lafayette-ademas-de-las-compras