On January 30, 2024, the Pixar Place Hotel will open at Disneyland Resort, which will have elements inspired by Pixar films and will invite travelers to live an experience full of magic.
Pixar Place Hotel will evoke the inspiration and humor that goes into the creation of every Pixar film, showcasing everything from the first sketches to the finished design. Art and décor will highlight Pixar's incredible stories, revealing some never-before-seen works.
When travelers arrive at the hotel lobby, they will be greeted by the iconic Pixar lamp that will be balanced by the famous Toy Story ball. Additionally, there will be a mobile floating with Pixar characters, which will represent the early stages of the creation of Pixar films.
As for the rooms, everything will evoke Pixar stories, from the pillows to the lighting.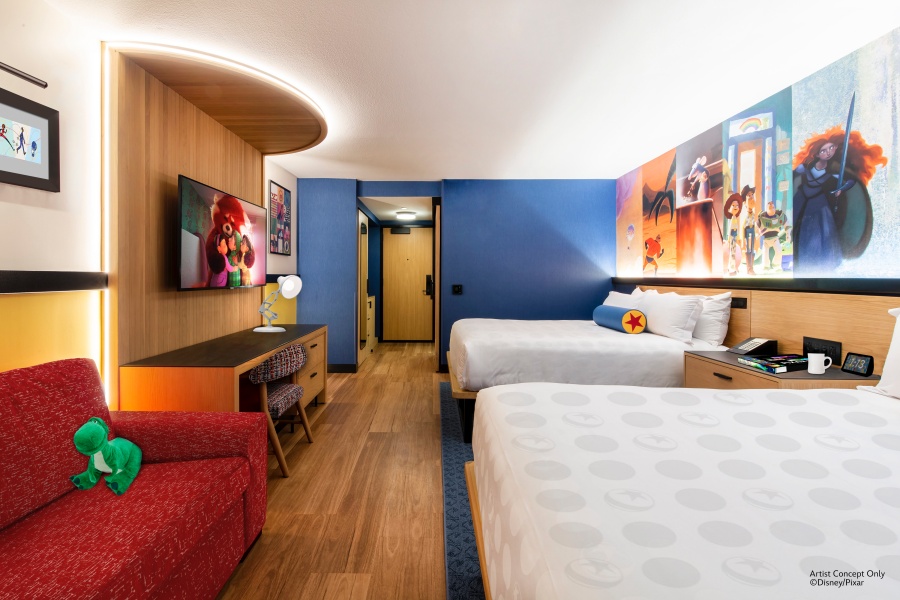 On the headboards of the beds you will find conceptual art from films, such as The Incredibles, Toy Story 3, among others.
And Fudis around the World will also enjoy great dishes; at the Great Maple restaurant, you can delight in Cajun Shrimp & Cheddar Biscuit Benedict, Soda Pop-Braised Baby Back Ribs, Charred Cauliflower Hummus, Maple Pecan-Crusted Salmon, Market Fish, una variedad de ensaladas inspiradas, y Buttermilk Fried Chicken & Maple Bacon Doughnuts.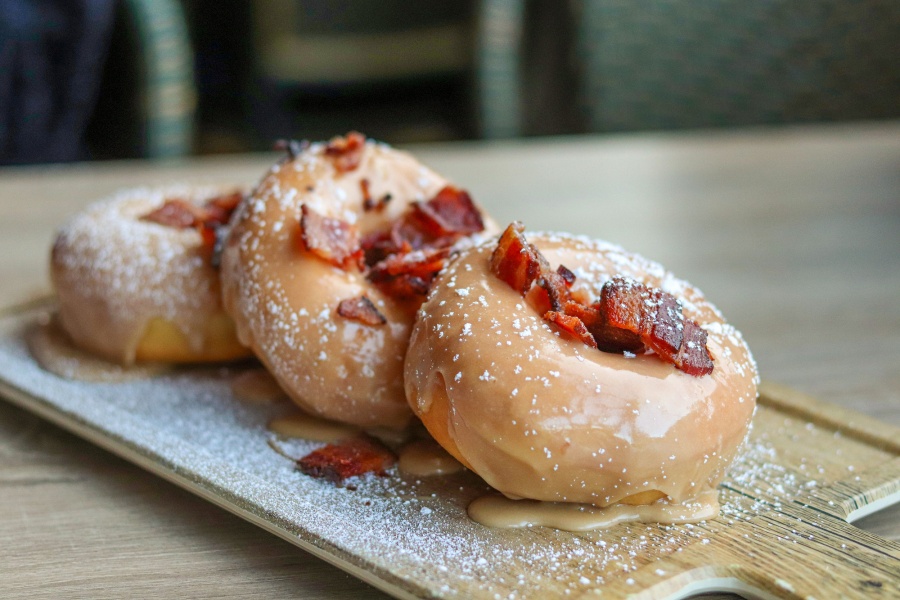 In addition, it will have a cafe, Sketch Pad Café, which will serve cakes accompanied by coffee and tea. And at the pool bar, Small Bytes, you'll find salads, wraps, cheese plates and signature drinks.
The pool will have a splash zone and the pool will be inspired by Finding Nemo. They can also enjoy Pixel Pool, which is surrounded by lounge chairs and features a Nemo's Cave pop-up jet, and Crush's Surfin' Slide.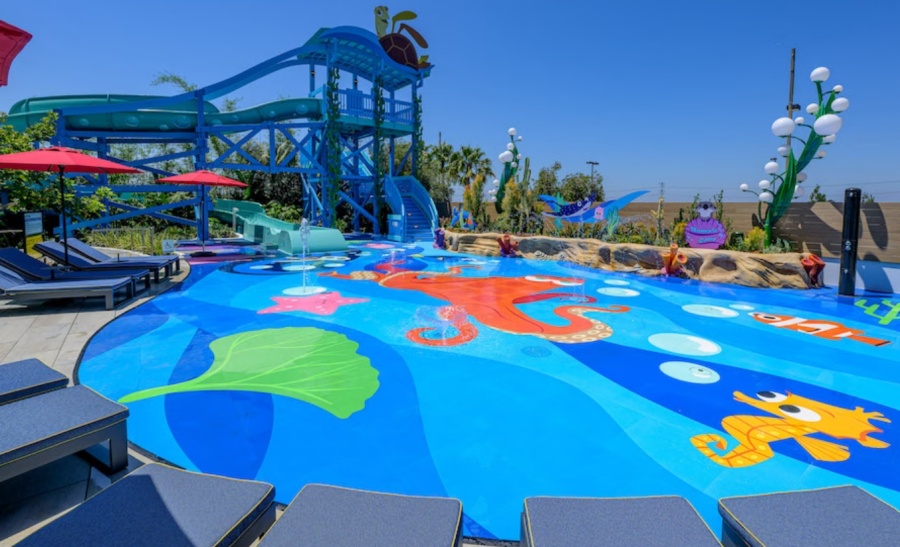 Near the pool there will be a bonfire area with designs inspired by some characters such as Jack-Jack, from The Incredibles, and Fury, from Inside Out.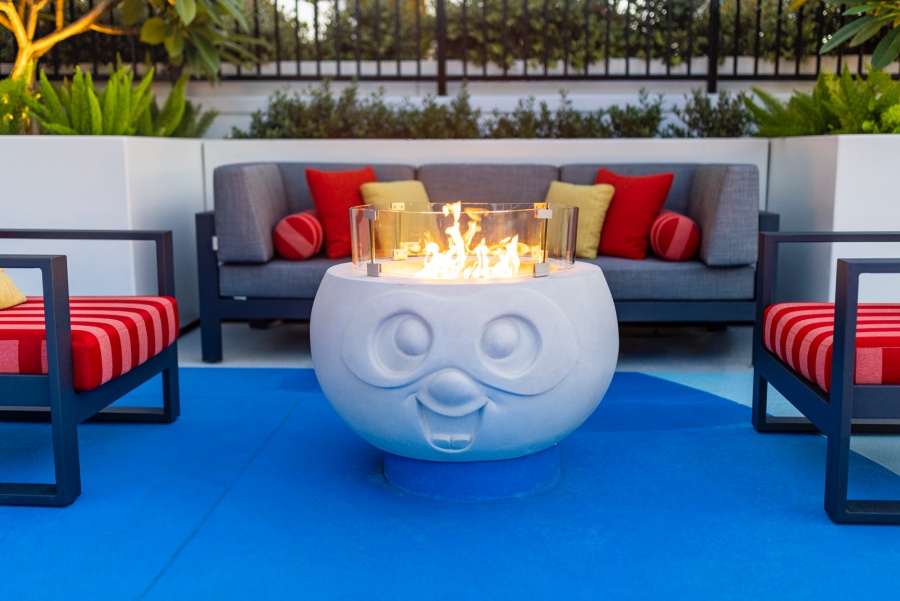 In the lobby you will also find STOR-E, a souvenir shop where you will find Pixar-themed clothing and toys, as well as Disneyland Resort items.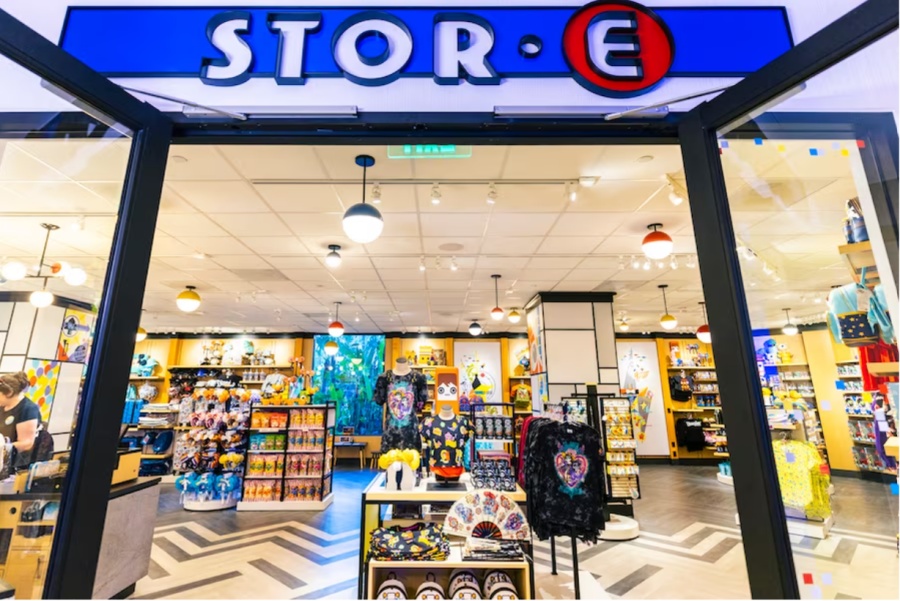 Additionally, a new and expanded fitness center recently opened, offering treadmills and free weights for hotel guests.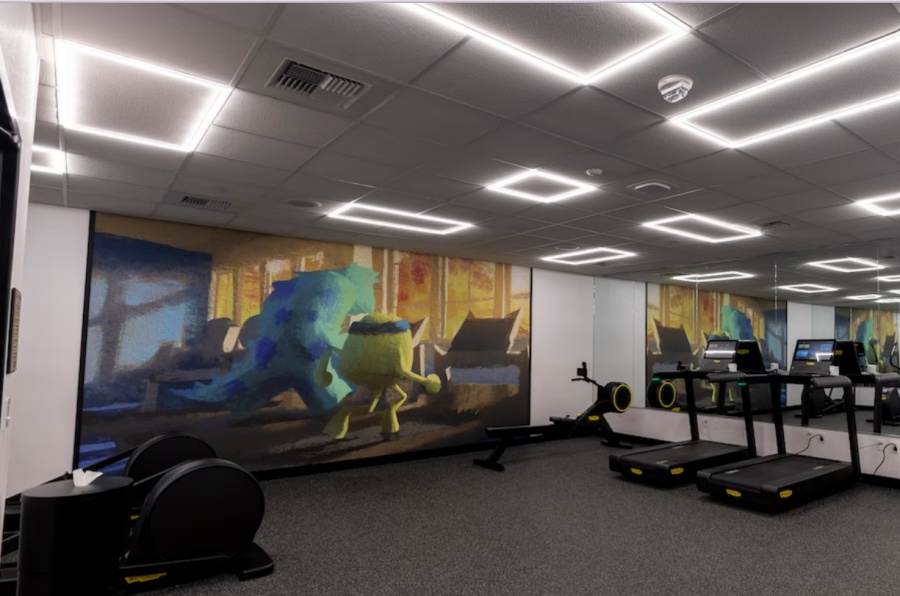 The post The Pixar hotel will open in January 2024, at Disneyland first appeared on Alan x the World.
The post The Pixar hotel will open in January 2024, at Disneyland appeared first on Alan x the World.
Source: https://alanxelmundo.com/el-hotel-de-pixar-abrira-en-enero-2024-en-disneyland/?utm_source=rss&utm_medium=rss&utm_campaign=el-hotel-de-pixar-abrira-en-enero-2024-en-disneyland