Carnival is one of the most popular events in the world. This party is celebrated in various parts of the planet, which is a reason for many travelers to organize a getaway to a city and even to another country.
In Brazil, Carnival is very popular, especially in Rio de Janeiro, a city where dozens of samba schools participate and parade through the Sambódromo Marquis of Sapucaí; so many travelers plan to visit this city to be a part of the big party.
However, this year, the Brazilian Carnival will come to Mexico City for locals and travelers to celebrate and learn more about this celebration.
Next February 19 at 11:00 a.m. the Carnival of Brazil will be held in Mexico, on Paseo de la Reforma, from the Angel of Independence and up to Avenida de los Insurgentes.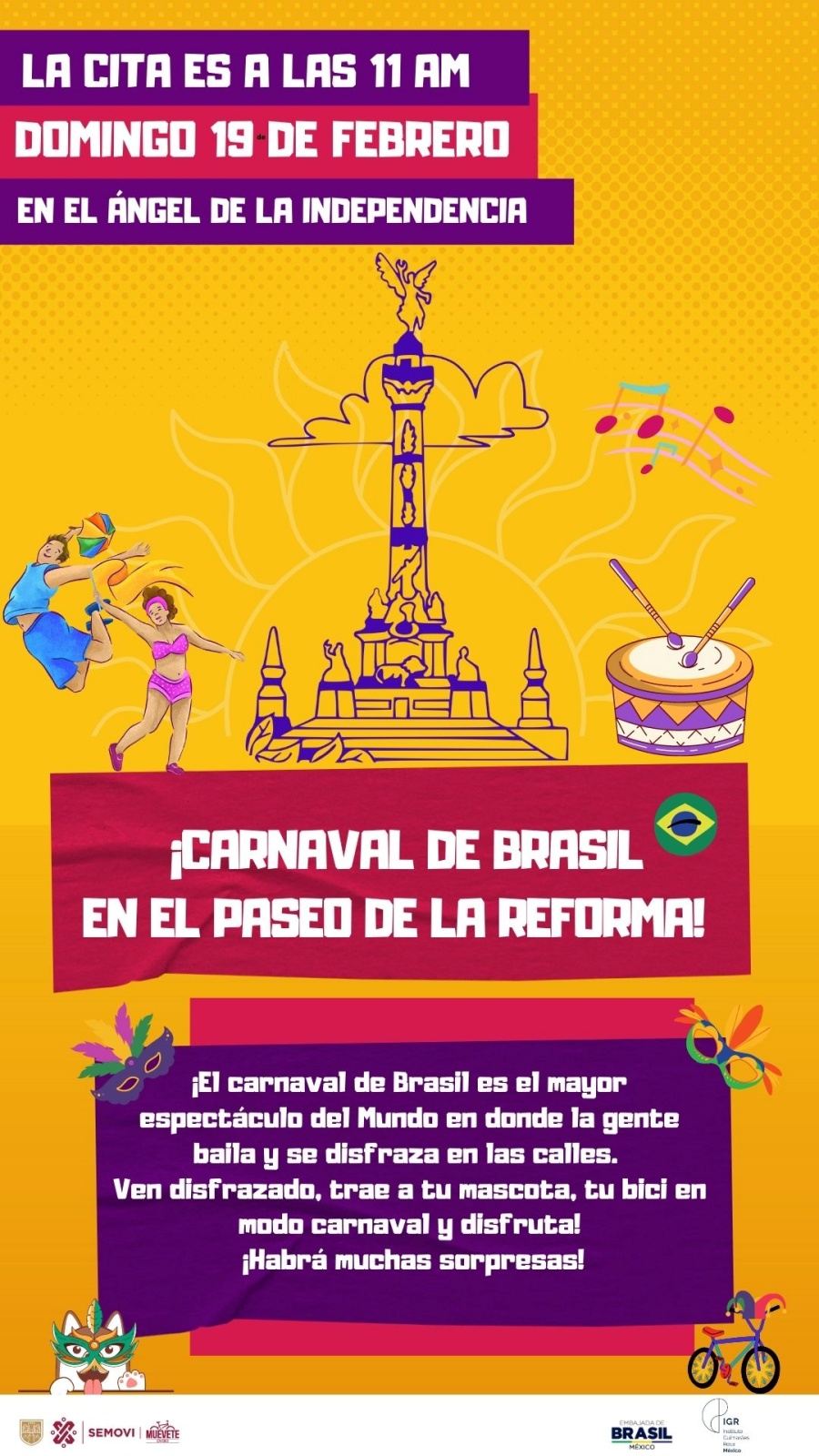 For this event, organized by the Embassy of Brazil in Mexico, locals and travelers are invited to attend and be part of this great event, they can go dressed up and even bring their pets and bicycles in carnival mode.
In addition, there will be classes in samba, frevo and other Brazilian rhythms. There will also be many more surprises.
Concert in Veracruz
Within the framework of Carnival week, the Embassy of Brazil and the Instituto Guimarães Rosa, invites the next February 24 to the Concert for the UV Mexico-Brazil University Link, where the Brazilian conductor Tobias Volkmann will perform with the Xalapa Symphony Orchestra.
The conductor and the orchestra will present four Brazilian works: "Passacalha para o Novo Milênio", by Edino Krieger; "Feast of the Churches," by Francisco Mignone; "A Chegada of Village-Wolves in the Sky," by Mateus Araujo; and "Brazilian Girls No. 4," by Heitor Villa-Lobos.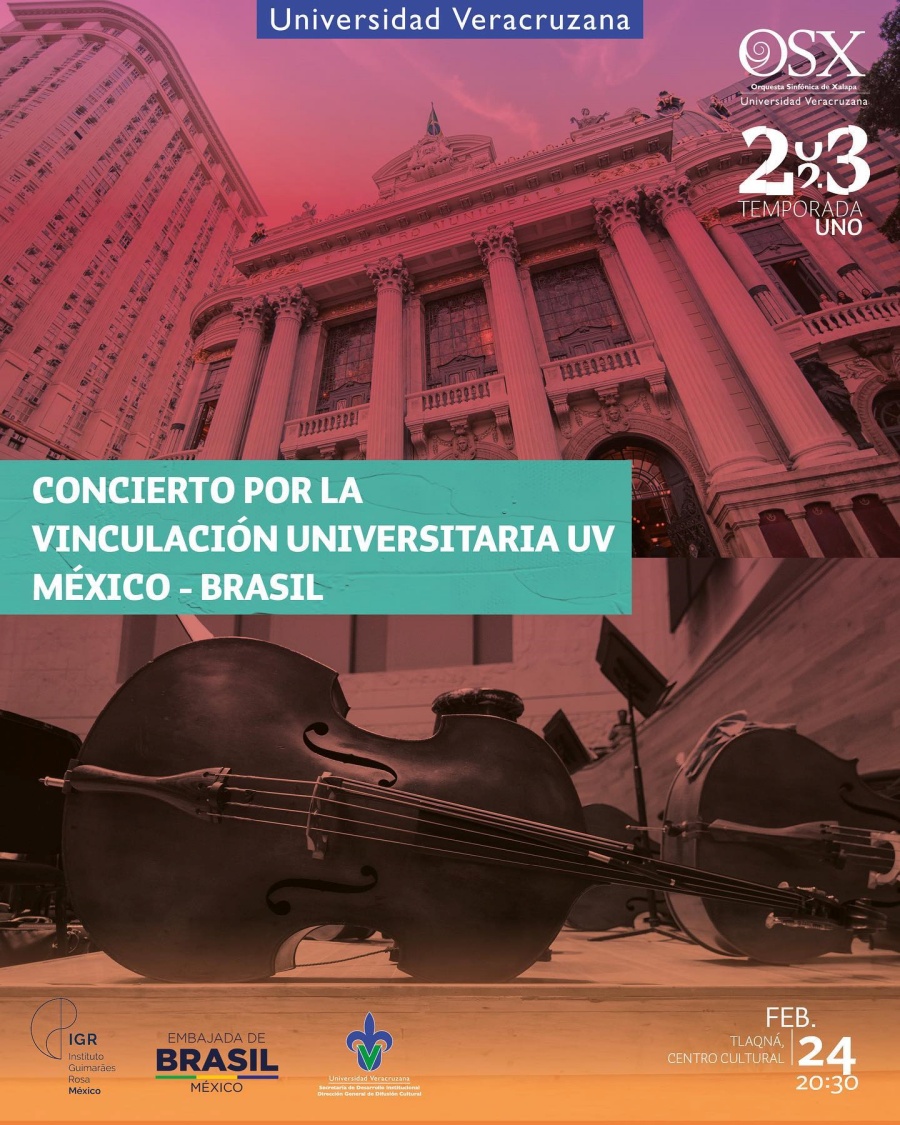 The concert will take place at the Tlaqná Cultural Center, in Xalapa.
Source: https://alanxelmundo.com/llega-el-carnaval-de-brasil-a-la-cdmx/?utm_source=rss&utm_medium=rss&utm_campaign=llega-el-carnaval-de-brasil-a-la-cdmx