Nestled in a privileged place on the Gulf of Mexico The state of Tamaulipas (Mexico) offers endless fun options for the whole family, whatever destination is chosen, however, the city of Tampico stands out from all the others thanks to the fact that in this place you can take out one of the favorite activities of children and adults: fishing in Tampico.
This is because only in this beautiful Mexican destination can you enjoy the Tampico fishing package that best suits your budget and your needs, since the company that provides the service TREMENDA Fishing Charters It has 4 package options that you will simply love no matter which one you choose.
TREMENDA Fishing Charters Fishing Packages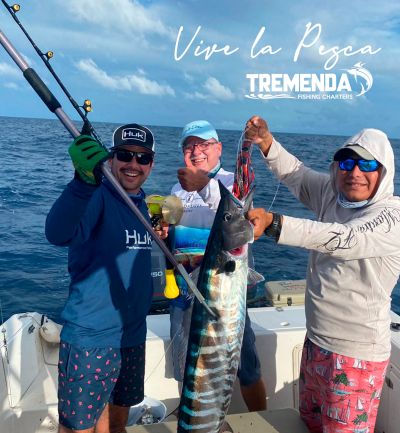 The Tampico fishing tour packages that TREMENDA Fishing Charters offers you range from the one that will give you the opportunity to capture species such as huauchinangos and other various species, which lasts 5 or 9 hours and is called "package 1", to the following that you will also love .
You can also opt for the "package 2" It lasts the same as package 1, that is, 5 or 9 hours, but unlike the first, the species to be captured are more varied, since among them are horse mackerel, barracuda, skipjack, and the breastplates, which makes this package the ideal one to enjoy new and magnificent experiences.
As for the "package 3" Not only is the duration increased to 9 hours, but you will also be able to capture larger species such as tuna, sailfish, dorados and wahoos, which are powerful swimmers and are also usually very aggressive predators.
But don't worry, since when you fish them you will do it with the ideal techniques so your safety and that of your companions will always be present.
Finally, in the "package 4"which lasts 10 hours, the species to be captured is the magnificent marlin, which is also known as needlefish, billfish, or even more so as sailfish.
Billfish usually weigh up to 630 kilograms in weight which are highly prized in sport fishing not only due to their large size and speed, but also because they are very tough fighters as they combine fast underwater swims with very showy jumps in order to get loose from the fishing line.
Fishing Yachts In Tampico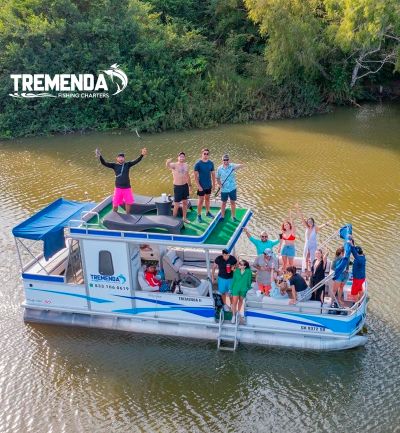 All fishing tours offered by TREMENDA Fishing Charters They are carried out on a state-of-the-art Tampico fishing yacht, so each of the experiences you live will not only be very pleasant, but also very safe.
Among the boats available for fishing in Tampico are the "tremendous" and the "Tremendous 2" They also have all the comforts so that your companions and of course you can enjoy the ride like never before.
Conclusion
So don't think about it anymore and enjoy a tour full of adventure and fun from start to finish, and then don't hesitate to enjoy the main tourist attractions of the city of Tampico, which will undoubtedly be the perfect complement to a vacation already of in case of a dream
Source: https://www.edy.com.mx/2023/02/la-mejor-opcion-de-mexico-para-ir-de-vacaciones-pesca-en-tampico/