With millions of places to visit, it is not surprising that Mexico is one of the preferred destinations not only for local travelers, but also, by international tourism, and this is confirmed when our country is the sixth most visited in the world since it receives approximately 34 million foreign tourists a year, being the most visited places Cancun and the Riviera Maya, where In addition to enjoying beautiful white sand beaches, it is possible to find hundreds of Tour through the best cenotes in Mexico | Find out what a cenote is that will undoubtedly be the perfect complement to an already dream vacation.
How many Cenotes are there in Mexico?
It is estimated that only in the Yucatan Peninsula there are more than 10,000 cenotesof which around 150 are accessible for tourist visits, as well as for the practice of various activities such as swimming, diving and, of course, snorkeling.
Each of these cenotes is a marvel in itself, however, there are some that stand out above the rest thanks to their location, the services they offer, and of course their natural beauty.
By the way, some of these cenotes can only be visited by diving experts, but in the end there will always be a choice to enjoy an unforgettable vacation.
Best Cenotes in Mexico
They say that tastes break genres or that beauty is in the eyes of the beholder, however, most travel sites and portals, as well as news, agree that the following are the ten best cenotes that you can visit in the Yucatan Peninsula:
Cenote Oxman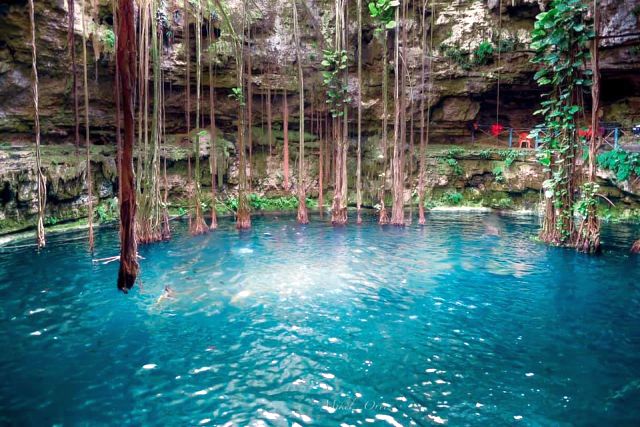 Located in the Hacienda de San Lorenzo Oxman, which in turn is located very close to the magical town of Valladolid, Yucatan.
Cenotes Dzitnup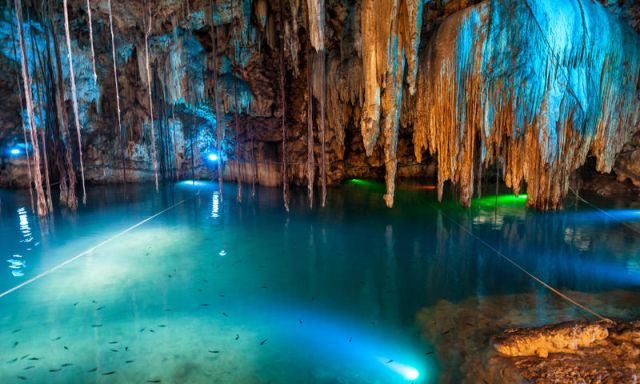 Cenotes Dzitnup which are two cenotes Xkeken and Samula are located precisely in the locality of Dzitnup, Yucatan.
Cenote Ik Kil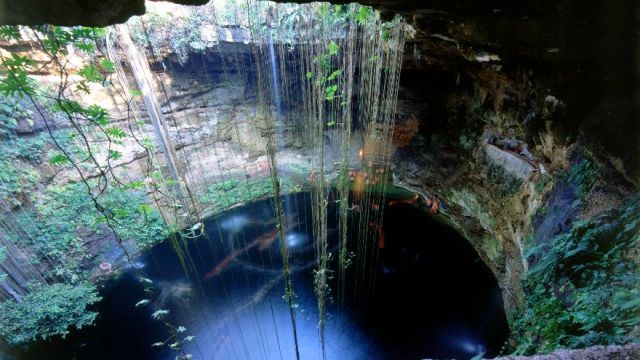 This beautiful cenote is located very close to the archaeological zone of Chichén Itzá, and is also known as the Sacred Cenote.
Just keep in mind that precisely because of its proximity to the Archaeological Zone of Chichén Itzá, it is very visited, so it is recommended to arrive very well in advance.
Cenote Hubiku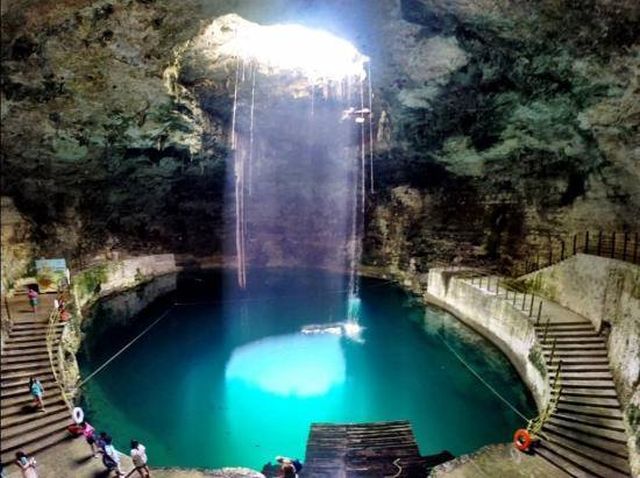 Another cenote that is located very close to an archaeological zone is Cenote Hubiku, which in turn is located very close to the magical town of Valladolid, in Yucatán.
The archaeological zone is that of Ek Balam and both places can be visited if the time is organized well.
Just keep in mind that you have to go down 115 steps to reach this beautiful place.
Suytun Cenote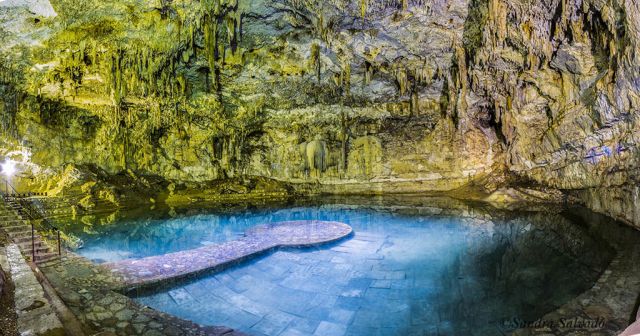 In the state of Yucatan you will not be able to know another cenote more beautiful than thisand best of all, you can visit it on a tour that also includes a visit to Valladolid and Chichen Itza.
This cenote is so beautiful that there are always a lot of people, although there is enough space for everyone unless it is in very high season.
Indeed, be sure to take a picture in the stone of the sunone of the reasons why the Suytun cenote is so famous
Blue Cenote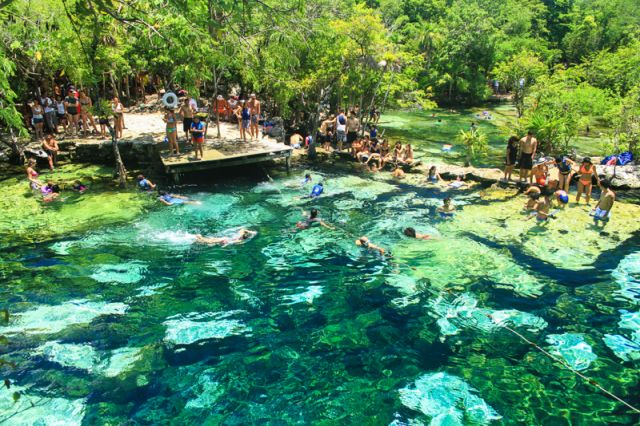 Already in the state of Quintana Roo and specifically just 20 minutes from Playa del Carmen is the Cenote Azul.
This cenote is very wide, has different depths and even has an edge from which you can dive if you wish.
We only tell you that you should not confuse it with the Cenote Azul that is located in Bacalar, which is also a true beauty.
Crystalline Cenote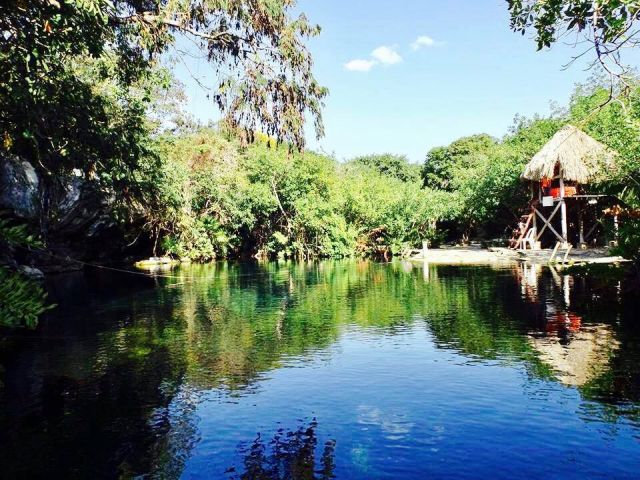 Perhaps the most famous in the Riviera Maya, the Cenote Cristalino lives up to its name since you will not find another with waters as clear as this one.
The Crystalline Cenote is a semi open cenote and in it you will be able to see an endless number of fish, there are even turtles that live in it and that are a true gift of nature.
secret river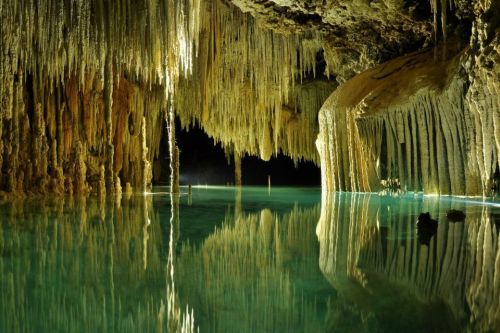 Río Secreto is simply wonderful, and it is not just another place to see cenotes, but it is a park where you can enjoy one of the most fascinating tours in Cancun and the Riviera Maya.
There are several packages available in Río Secreto, but in all of them you can delight yourself with beautiful caves full of magic and mystery, plus of course you can swim in its beautiful cenotes.
Río Secreto is located very close to Playa del Carmen.
Two Eyes Cenote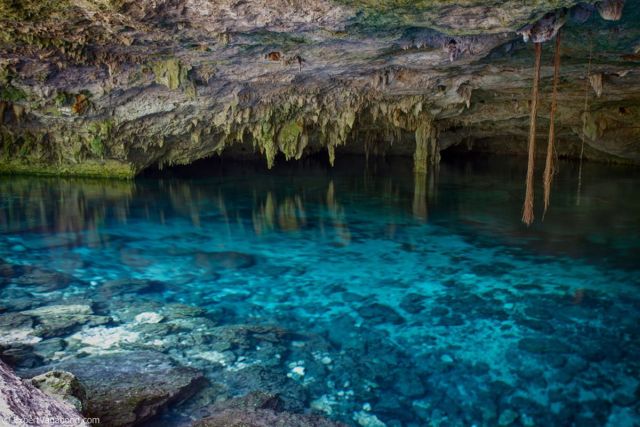 Another cenote that does not ask for anything from others is Cenote Dos Ojos since it is part of the Actun bag which is the largest flooded cave system in the world.
It is called like this because it is made up of two cenotes that are connected by a 400-meter underwater corridor.
Here you can not only swim and snorkel, but it is also the ideal place for diving lovers.
Blue Cenote Bacalar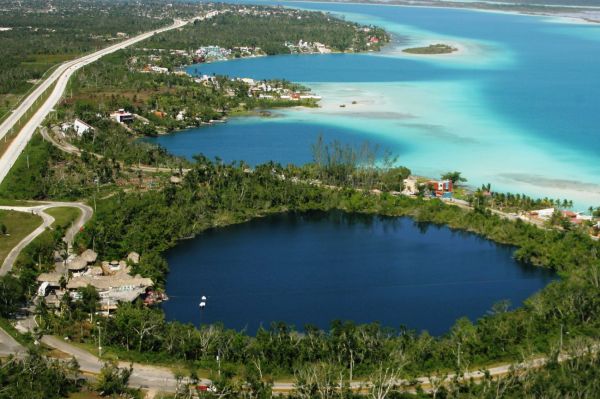 Finally, we arrived at the cenote that has the same name as the one in Playa del Carmen, that's right, the Blue Cenote of BacalarQuintana Roo.
This beautiful cenote is not only distinguished by its intense blue color, but it is also very economical, since the entrance usually costs up to 75% less than in the other cenotes already mentioned.
Getting there is very easy, whether you come from Bacalar, Chetumal, or from the community of Santa Elena, which is located right on the border between Mexico and Belize.
This cenote has a restaurant and other services and is also very quiet, or at least it was when I went.
conclusion
This is how we have traveled ten of the most beautiful cenotes in Mexico in general and the state of Yucatan and Quintana Roo in particular, which will undoubtedly be the cherry on the cake on your next vacation to these beautiful states.
They all have high-quality services, well-defined accesses and can even be easily reached by public transport.
Although of course, it is preferable to visit them on tours, but finally everyone decides how to traveland whatever method you use to reach them, once you visit them you will be simply enchanted.
If you want to know how to get to each of them, do not hesitate to leave us a message, we will gladly provide you with all the details about it.
Source: https://www.edy.com.mx/2022/12/los-mejores-cenotes-de-mexico/