On May 7, the Thai Festival 2023 will take place at the Embassy of Thailand, where visitors will be able to learn about and get closer to Thai culture.
At the Thai Festival 2023 you will find gastronomic options, crafts and you can also enjoy a Thai massage.
And for music lovers, especially T-Pop and Thai entertainment, surprises are in store.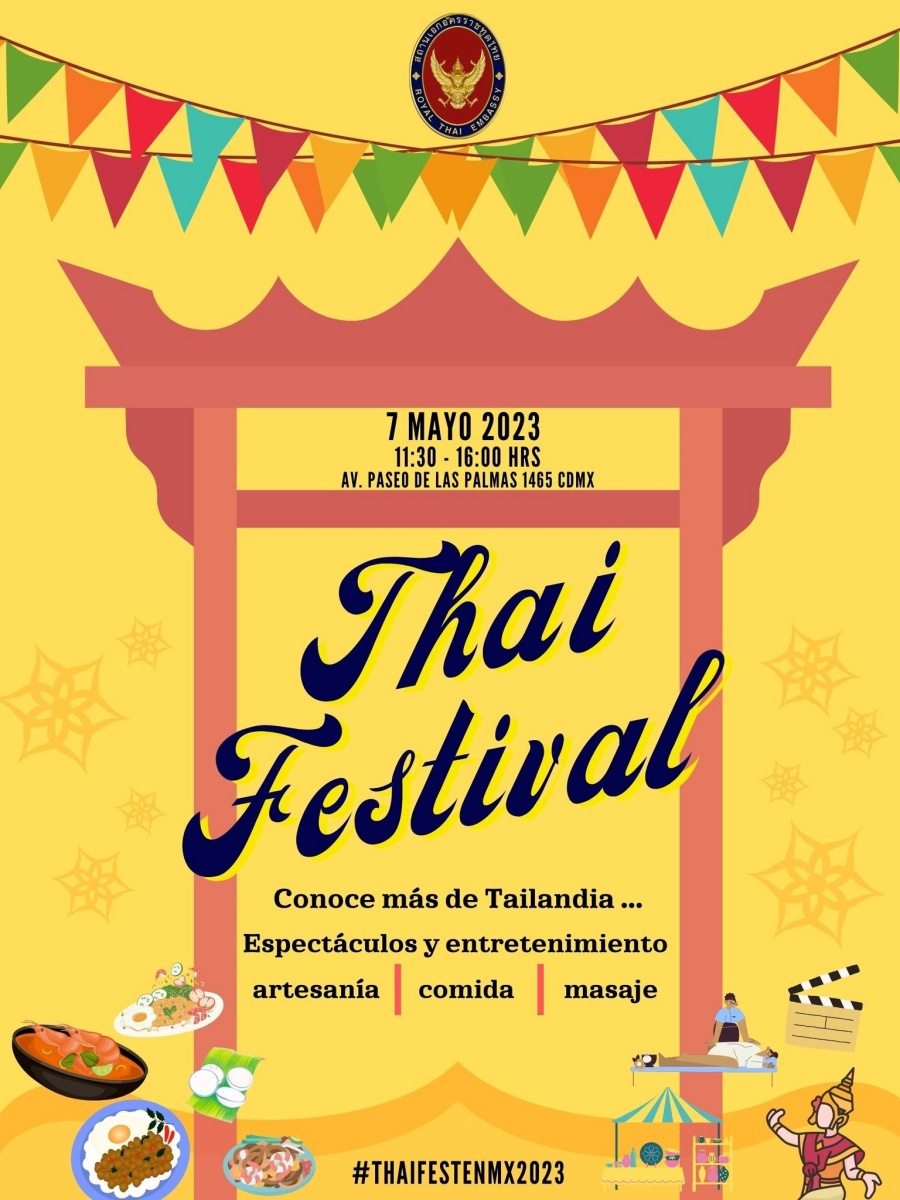 The festival will take place from 11:30 a.m. to 4:00 p.m. at the Residence of the Royal Thai Embassy in Mexico, located at Av. Paseo de las Palmas 1465. Admission is free.
This event is perfect for lovers of Thai culture and for those who want to learn more about it.
Source: https://alanxelmundo.com/alistan-festival-tailandes-en-cdmx/?utm_source=rss&utm_medium=rss&utm_campaign=alistan-festival-tailandes-en-cdmx