By: Mariana Fajardo
This story is part of my three-month backpacking trip through Europe in 2015.
————
Can anything more be written about Paris? City of lights and romanticism. I have no expectations, I think that I have already seen so many images that everything will be familiar. It was not so. Paris surprises and amazes me. Huge monuments and buildings, large streets full of life and luxury. All the houses decorated in their architecture. It's lovely. I am greeted by the Arc de Triomphe, on a sunny and hot day. I walk next to the Seine River and once again feel a place full of history. In the distance, the Eiffel Tower. I get closer, and when I am right under it I realize that it is beautiful, that it has many decorations and inscriptions. It really impacts me. The tourists around make faces, jump and strike strange poses for photos. I sit on the grass to watch them. Did they even see the details of the Tower, or did they dedicate themselves to posing for its memory? I don't know, everyone goes for their own reasons.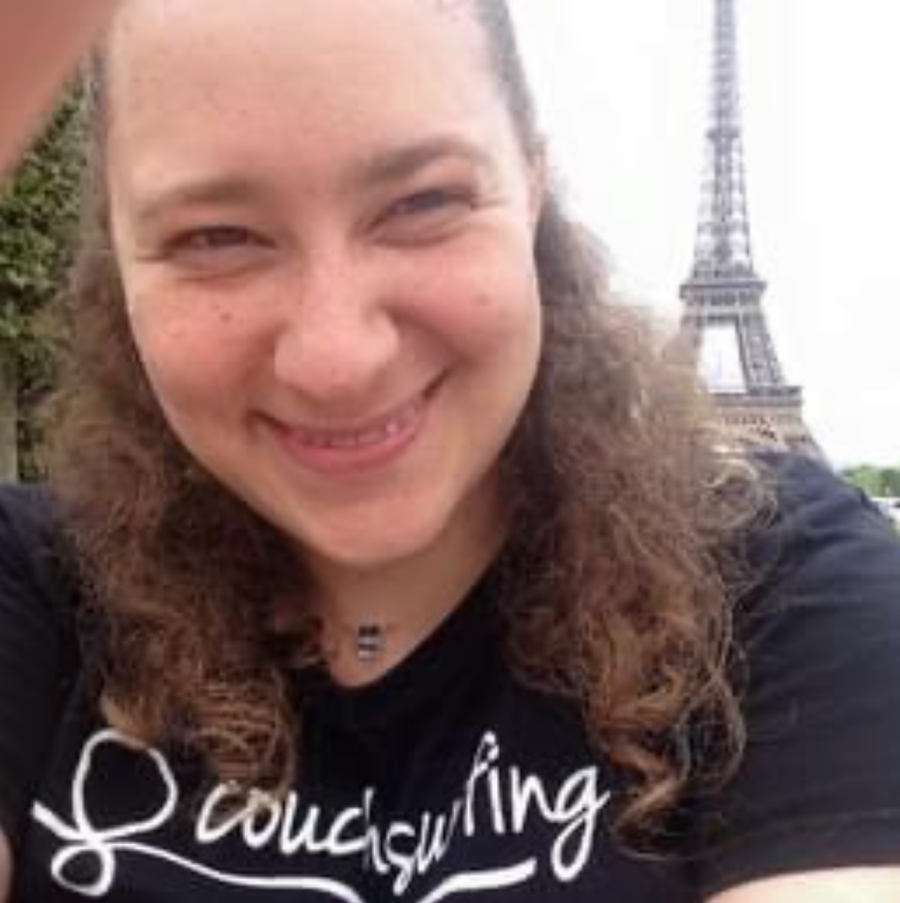 At a welcome picnic I attended for international travelers, we were more than 100 people, next to the Seine and Notre Dame. It is the same international atmosphere as always, happy people, willing to talk and delve into our differences and similarities. I find many Latinos living in Paris and speaking to me in Spanish.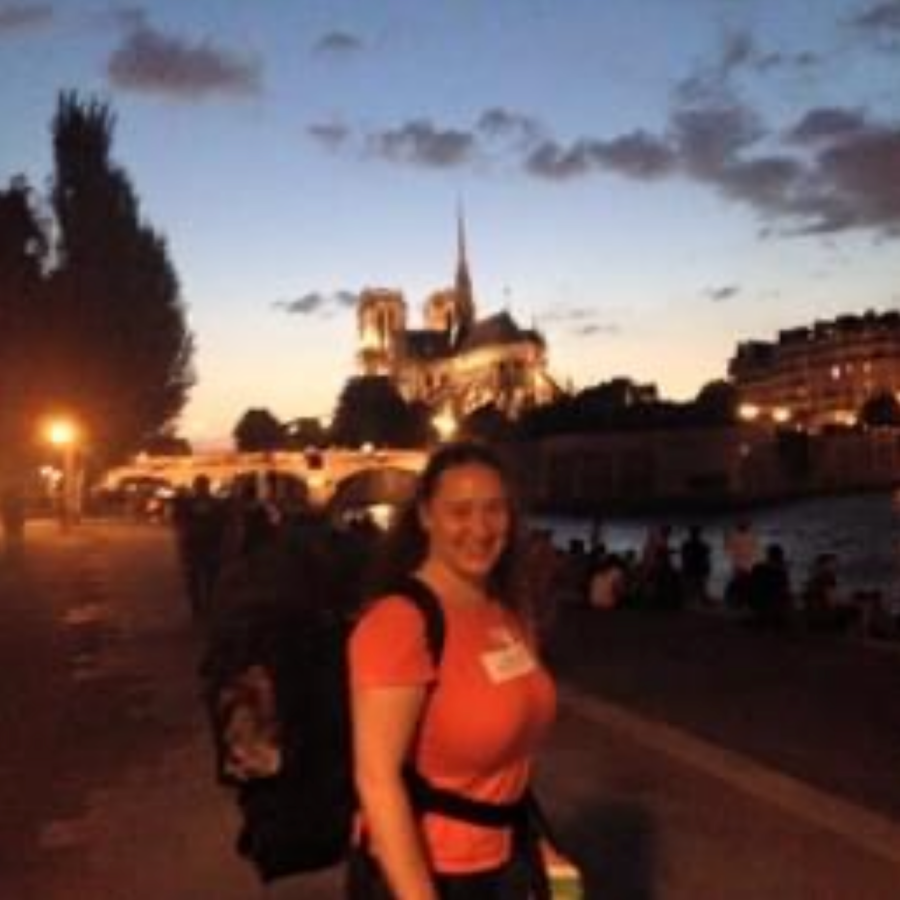 One of the greatest pleasures of my trip has been trying the local food. In Paris it was extraordinary. The boys organized a guided tour of the best pastry shops in the city. It has been the most expensive day of my trip so far, but also one of the most intense. From the entrance, the organization of the desserts, the colors and aromas, you could perceive finesse and delicacy. We are careful, each dessert costs between 5 and 8 euros (from 80 to 150 pesos approx.). Our eyes are filled with chocolate, fruits, vanilla, ice cream, sugar. Everyone buys a cupcake and we all try it. It is magnificent, it is the pure essence of sharing between travelers. Thus, our investment becomes a tasting of a thousand flavors, something I could not have done alone.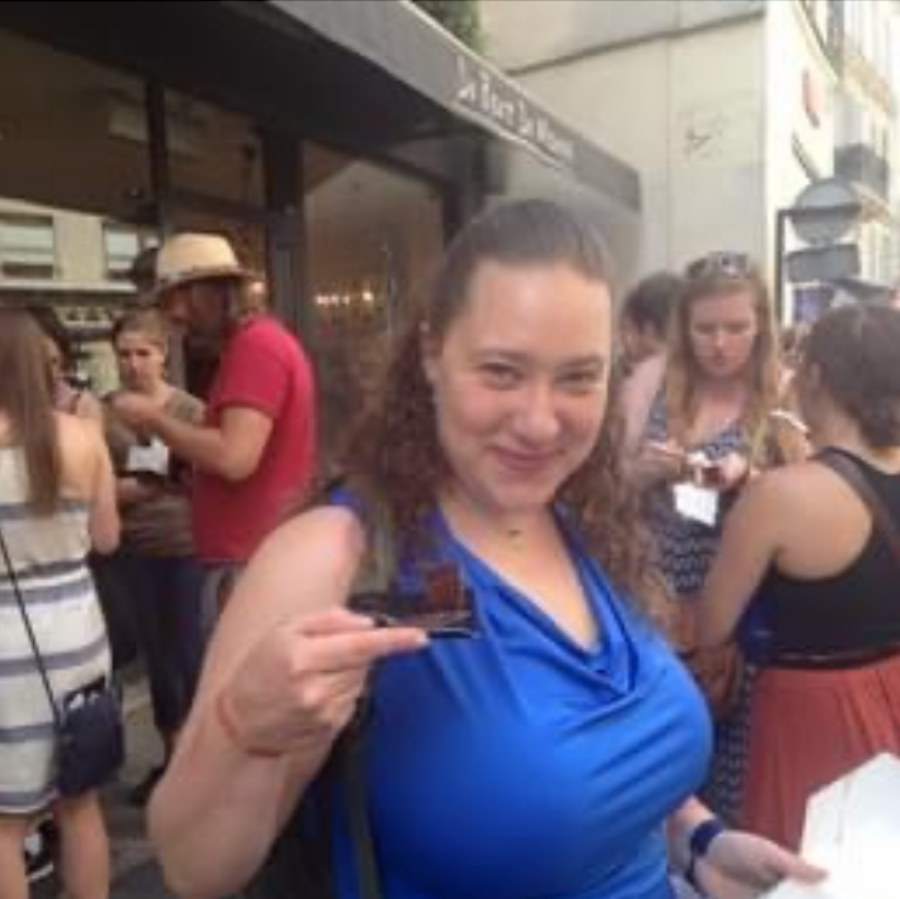 We walked exhaustively through the city looking for culinary corners under the sun. Tired and full of sugar, they tell us that the final destination is one of the best pastry shops, located in the restaurant of a luxurious hotel. We are 12 people left. All of them looking like travelers, smug, sweaty from walking so much, disheveled. From the entrance, we felt the stares of the people staying there and the hotel security. The guys explain that we want a table, and it takes them a long time to show us. We weren't exactly what matched their delicate napkins. However, they give us a table, in the clear corner. Happy and amazed, we opened the letter. 18 euros each dessert! I don't even want to convert it to pesos. We order several and they put them on the table for us to share. They are extraordinary. One in particular has a hard chocolate coating, they pour hot chocolate on top and it melts in front of us. We realized we didn't have enough blood sugar yet. We eat and our eyes close with pleasure, it is worth every euro we pay. Intense flavors, surrounded by eccentricity. On the walls of the hotel there are photos of famous people who have visited it. Marilyn Monroe among them. History everywhere. In the end, we paid 15 euros each, really an appropriate price since we tried a thousand things and our senses expanded. It was a special moment because I shared one of life's delights with kids who also appreciate those moments. The waiters, happy to see our faces, politely say goodbye to us.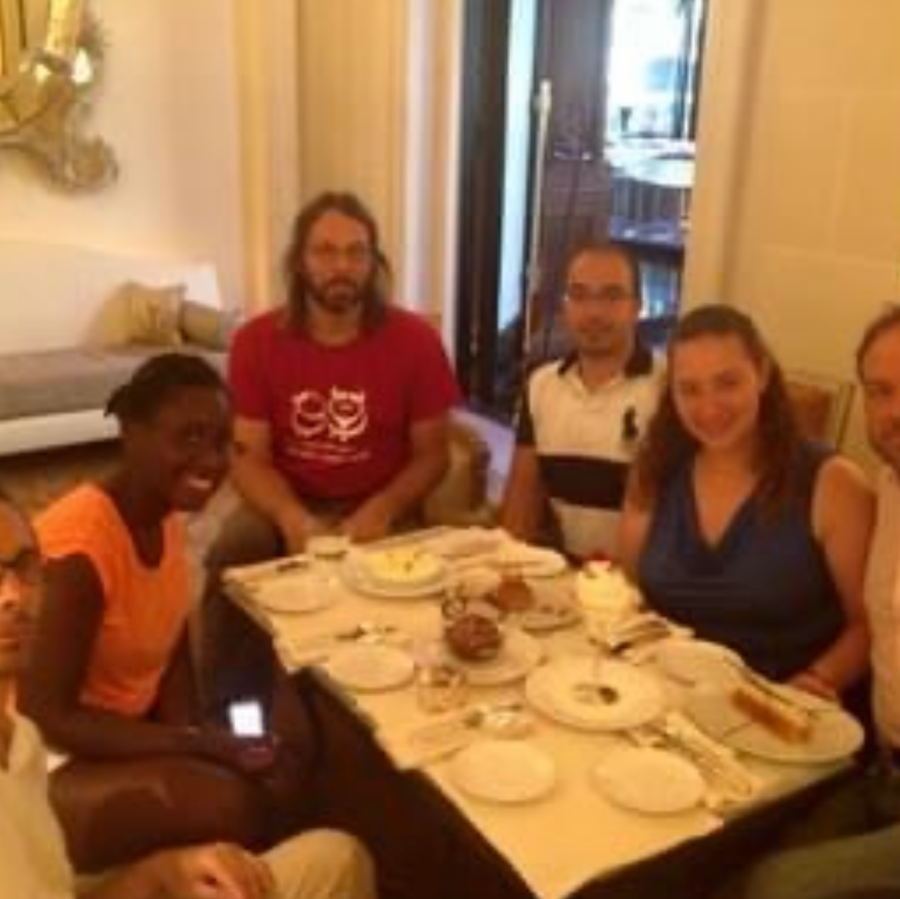 When we leave, we realize that we are in one of the most expensive streets to shop. Clothing brands that I had never even seen in stores, only on fashion catwalks. The women who come out of the stores, impeccably dressed and made up, gorgeous. Arab sheikhs take their women for a ride in very expensive cars, with a lot of security around them, those cars that open their doors upwards, like something out of a fiction movie.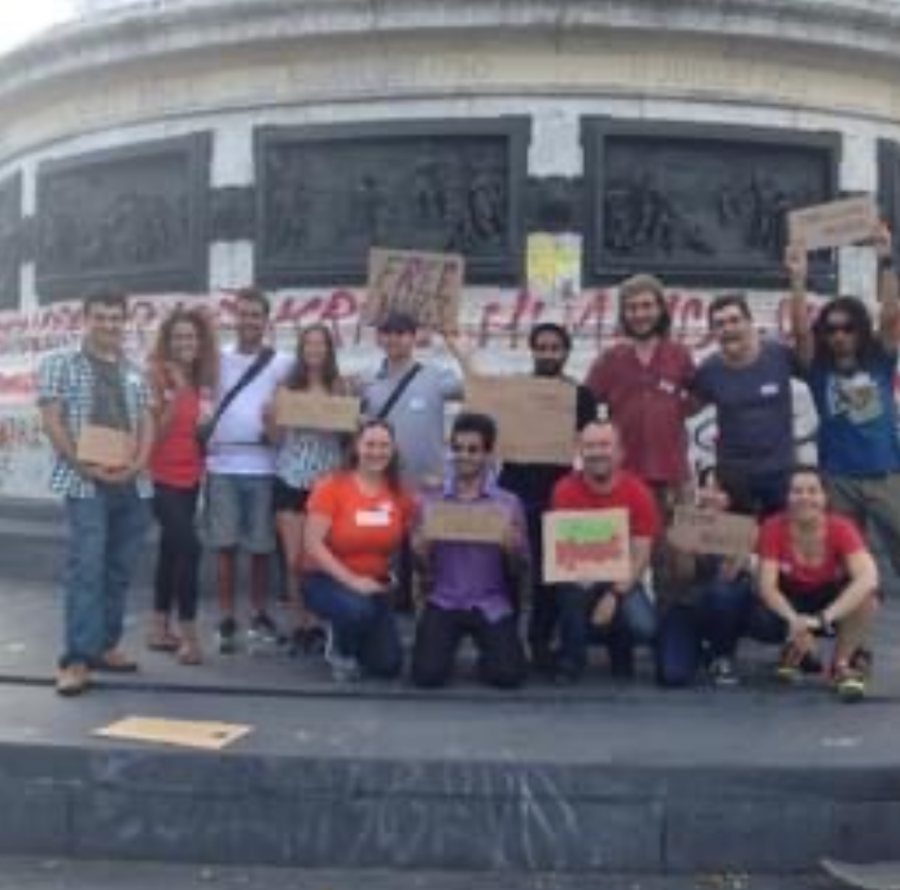 In contrast, on some corners, Muslim girls, covered from head to toe, sat on the street begging. Sitting super straight and without moving. If you give them a coin, they bow to the ground and return to their position without flinching. Give me chills. It is very likely that there are men around them watching them, exploiting them, using them as objects. What a contrast. Wealth and poverty together coexisting to the extreme. Can something be done? Can you beat the system? I thank God that I can be on the other side, on the side where I lack nothing and I can enjoy my surroundings. He is always with me, I can feel it, he always takes care of me and puts me in the right situation. And I ask a lot that you give me strength and health to continue on this adventure. Tomorrow I'll be four weeks old. And counting.
Source: https://alanxelmundo.com/dulce-paris/?utm_source=rss&utm_medium=rss&utm_campaign=dulce-paris