Universal Orlando Resort revealed some details of what Minion Land will look like on Illumination Ave., the new Minions-inspired land that will open in the coming months at Universal Studios Florida.
This new area expands beyond the Despicable Me Minion Mayhem attraction and will introduce new experiences for travelers of all ages.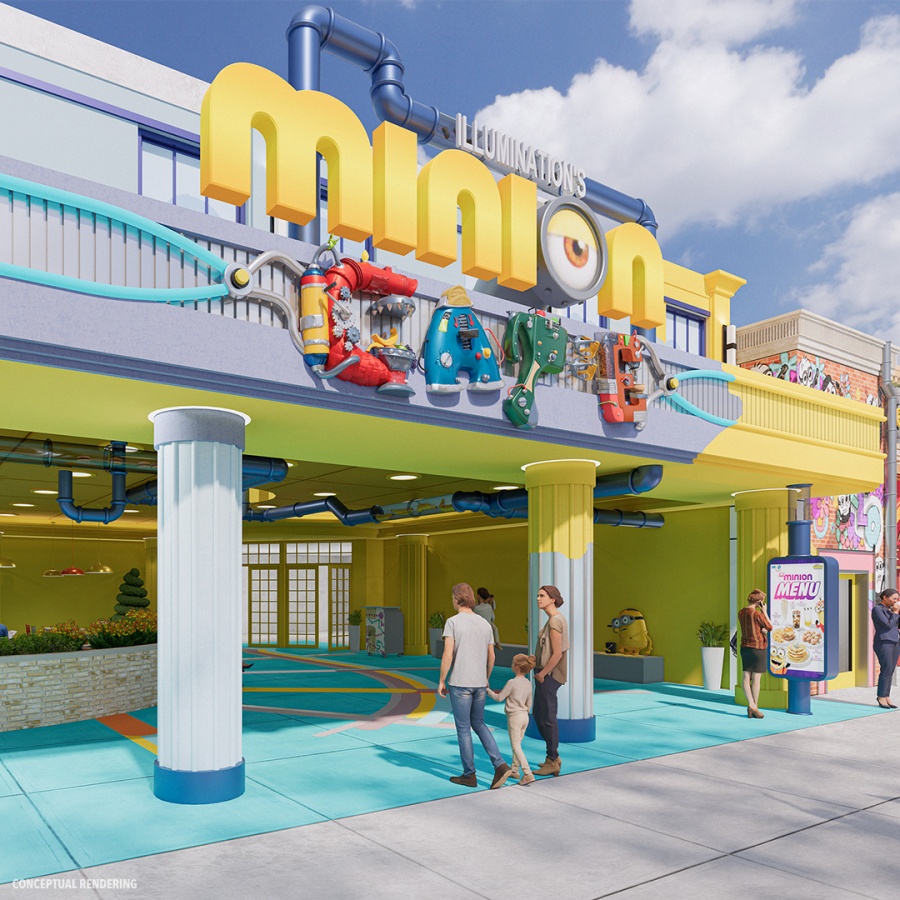 At the entrance, visitors will be greeted by a fun and Instagrammable Minion Land marquee featuring 22 minions.
Among the attractions there will be Illumination's Villain-with Minion Blast, Illumintion Theater and Minion Café, which will offer banana-flavored popcorn, cupcakes, popsicles, among other surprises.
In Illumination's Villain-with Minion Blast you can put your villain skills to the test. They will compete against each other in an interactive experience where they will be part of a crime. When leaving the attraction they will pass by Evil Stuff, a store where they will find Villain-Con and Minions products.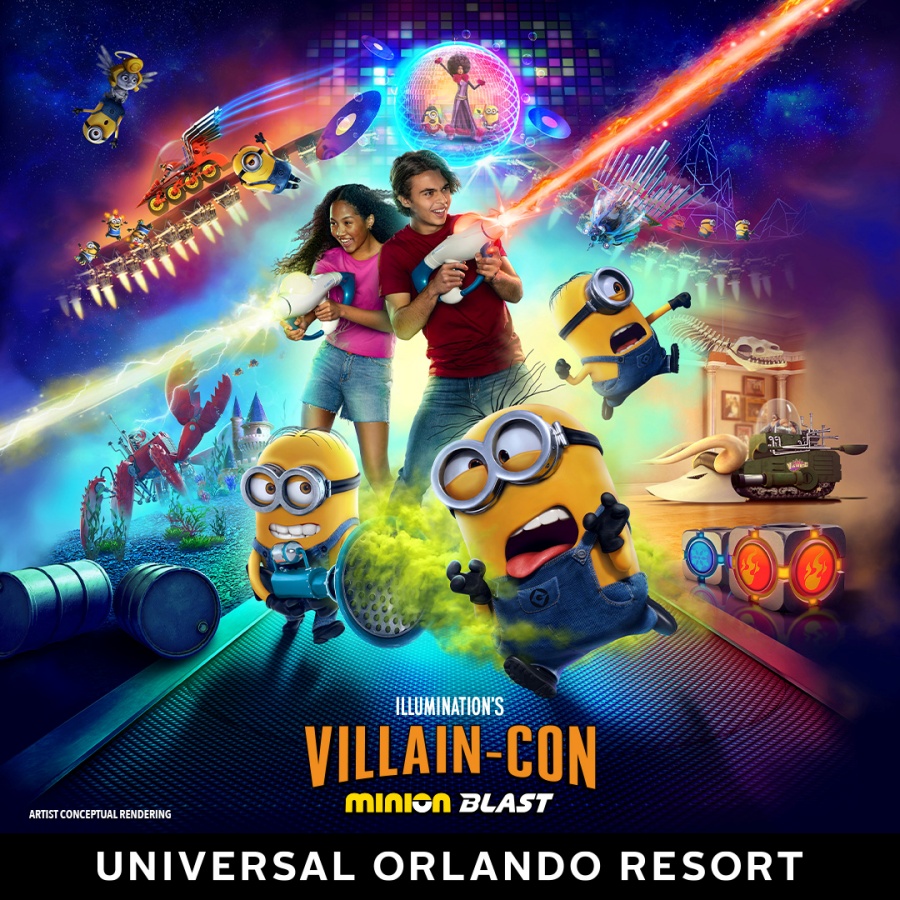 Illumination's Minion Cafe is a place where you will find the Minions in the kitchen and in the dining room doing mischief. This restaurant will be the main venue of Minion Land and offers dishes for different types of palates. It will have three themed areas, the kitchen, where visitors will see the Minions kitchen team; the rest room, the rest space for the Minions where they can have dinner and also find a vending machine with fun items; and the Dining Room, a vibrant space adorned with colorful artwork courtesy of the Minions and more. Visitors can also enjoy their meal on an outdoor patio overlooking the fun of Minion Land.
On the menu at Minion Cafe, the "despica-bowls" stand out, such as Otto's Noodle Bowl, Agnes's Honeymoon Soup and Carl's Crispy Cauliflower (vegan offer); delicious sandwiches like the Steak & "Cheese Ray" Sandwich; adorable desserts like Bob's Teddy Bear Chocolate Cream Puff; a children's menu for the "mini Minions" in the family that includes items like the Mini Boss' Mega Melt; and much more.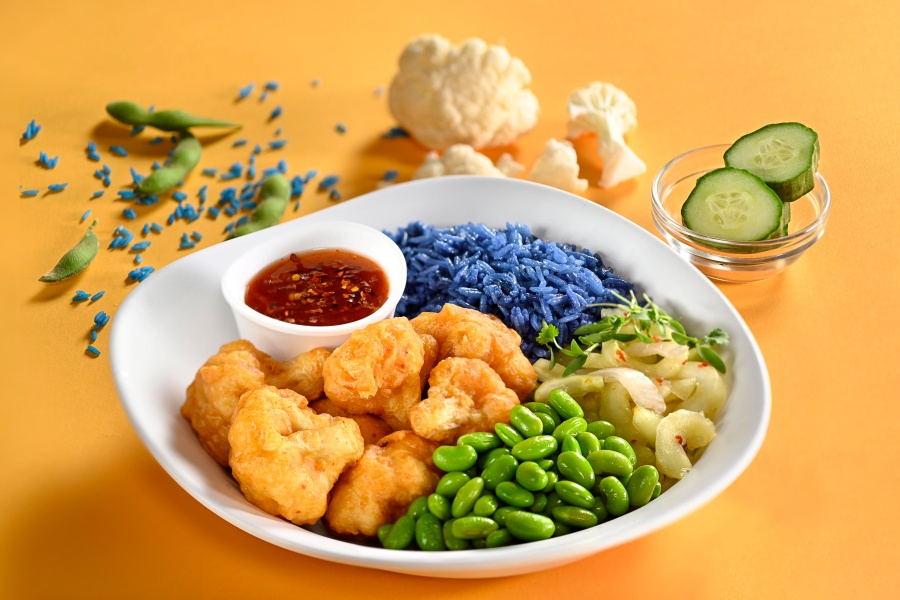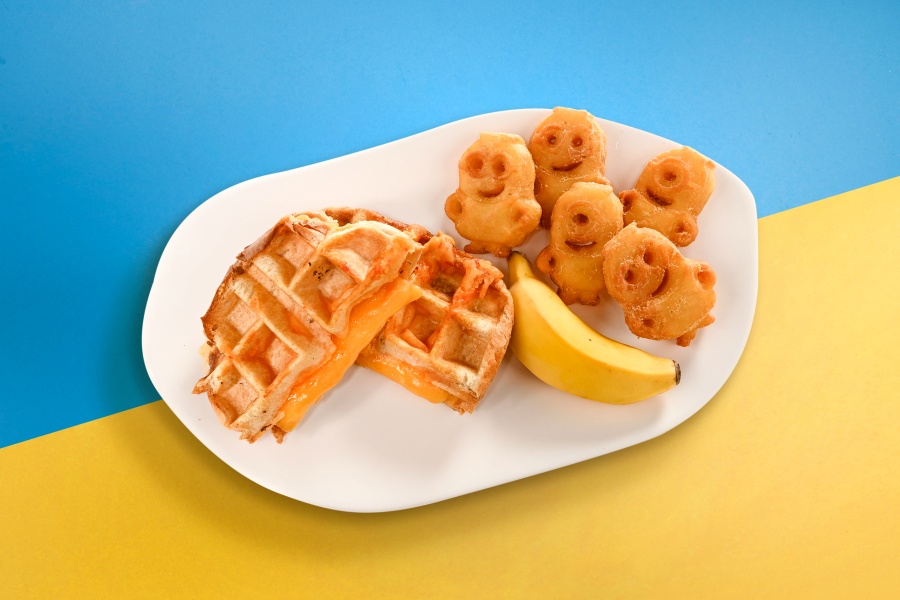 The Minion Cafe will also feature a quick window with a limited menu for those looking to quickly satisfy their naughty cravings and return to the chaos in Minion Land.
Bake My Day will be a whimsical shop and bakery offering a selection of Minion-themed sweet treats, including cupcakes, macarons, s'mores and more, along with exclusive Minions-inspired merchandise like apparel, plushies, tumblers, accessories, keychains and more.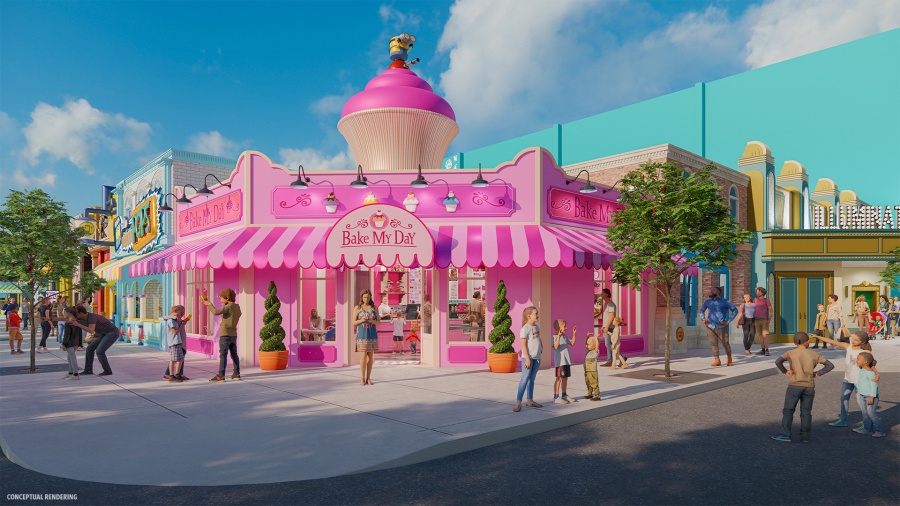 At Illumination Theater you can meet, greet and interact with beloved characters like the Minions, Gru, Margo, Edith and Agnes, as well as new additions from the hit movie "Sing" (Rosita, Gunter and Johnny) in an outdoor façade of the Illumination Theatre.
The exact date of the opening of Minion Land is not yet known, but it is expected to be very soon; We recommend you to be aware of Universal Orlando Resort social networks.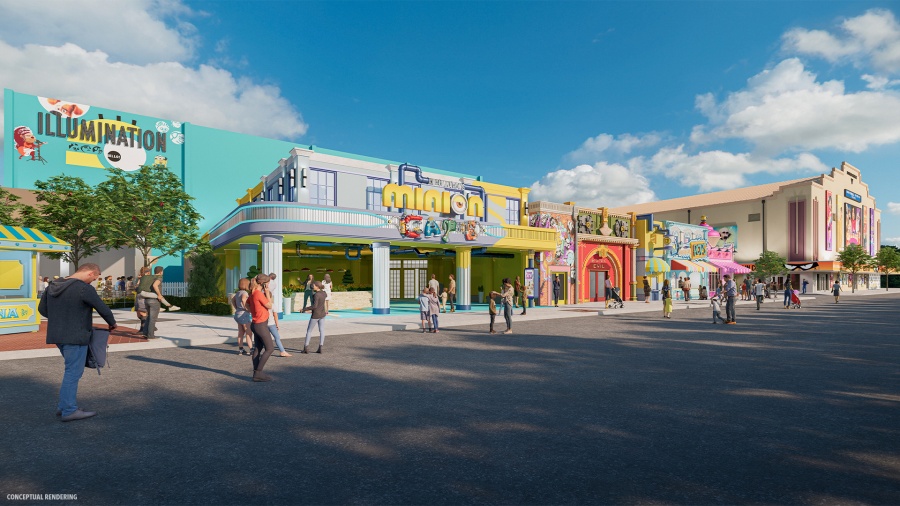 Source: https://alanxelmundo.com/revelan-detalles-de-la-tierra-de-mininos-en-universal-orlando/?utm_source=rss&utm_medium=rss&utm_campaign=revelan-detalles-de-la-tierra-de-mininos-en-universal-orlando