Starting this Monday, October 23, the Pergamon Museum in Berlin will be completely closed due to renovation work, which will conclude in 2037.
The remodeling work will focus on rehabilitating the south wing of the museum, which is in a very poor state of conservation.
According to the Prussian Cultural Heritage Foundation, the museum suffered several damages during bombings in World War II, although repairs were made after the end of the war, but they were not adequate. Furthermore, its abandonment by the East German socialist regime left many areas of the building at risk of collapse, with leaks in pipes and structural damage to roofs and patios.
"The urgent need for renewal results, among other things, from severe water damage to the building's facades and roofs», points out the museum.
The remodeling is part of a municipal plan to turn Berlin into an archaeological promenade, making its cultural spaces and museums more accessible and sustainable.
This plan includes a new central square and a pedestrian zone that will connect the five museums on the island: the Altes Museum, the Neues Museum, the Alte Nationalgalerie and the Bode-Museum, as well as the construction of the Pergamonsteg, which will be one of the bridges which will link the Museum Island with the rest of Berlin.
In 2027 the north wing of the museum will reopen, so after almost 10 years the Pergamon Altar will be able to be seen again; However, the Blue Gate of Ishtar will no longer be seen until the reopening of the north wing, which is expected to be in 2037.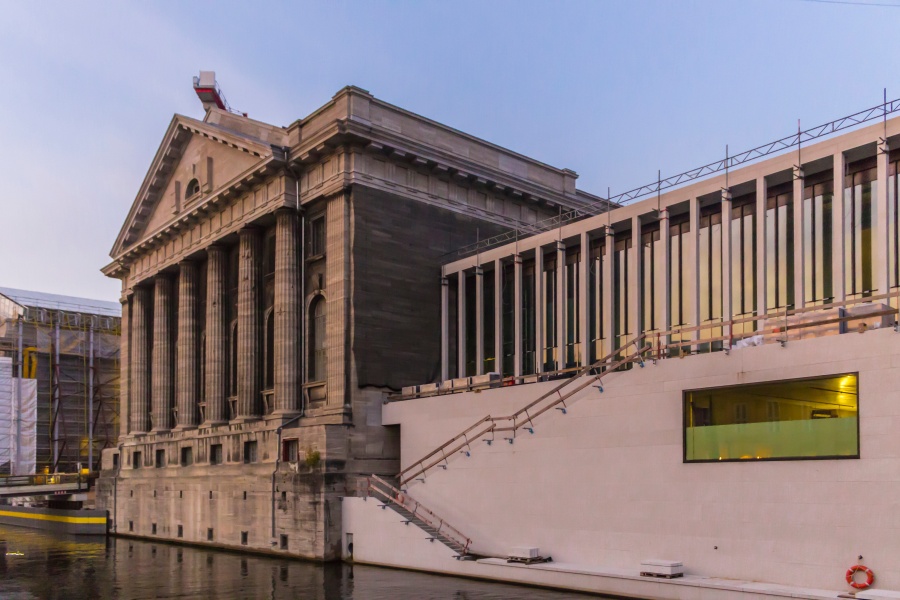 The Pergamonmuseum. The Panorama will remain open during the renovation work presenting temporary exhibitions.
The post The Pergamon Museum closes for renovation first appeared on Alan x el Mundo.
The post The Pergamon Museum closes for renovation appeared first on Alan x el Mundo.
Source: https://alanxelmundo.com/cierra-el-museo-de-pergamo-por-remodelacion/?utm_source=rss&utm_medium=rss&utm_campaign=cierra-el-museo-de-pergamo-por-remodelacion