By: Mauricio Larenas
I am Mauricio Larenas, a super fan of Alan's trips, for which his videos caused me an ecstasy of spreading my wings to be able to fulfill a dream of going backpacking in some parts of the world
This story began with 2 friends who helped me get rid of the fear of leaving my comfort zone, grabbing just one suitcase and starting a great story that began by flying from Mexico to Amsterdam, making an 8-hour layover there that we made the most of. Although it was running but we tried to get to know emblematic places of the city, I was delighted with the climate and the architecture of Amsterdam.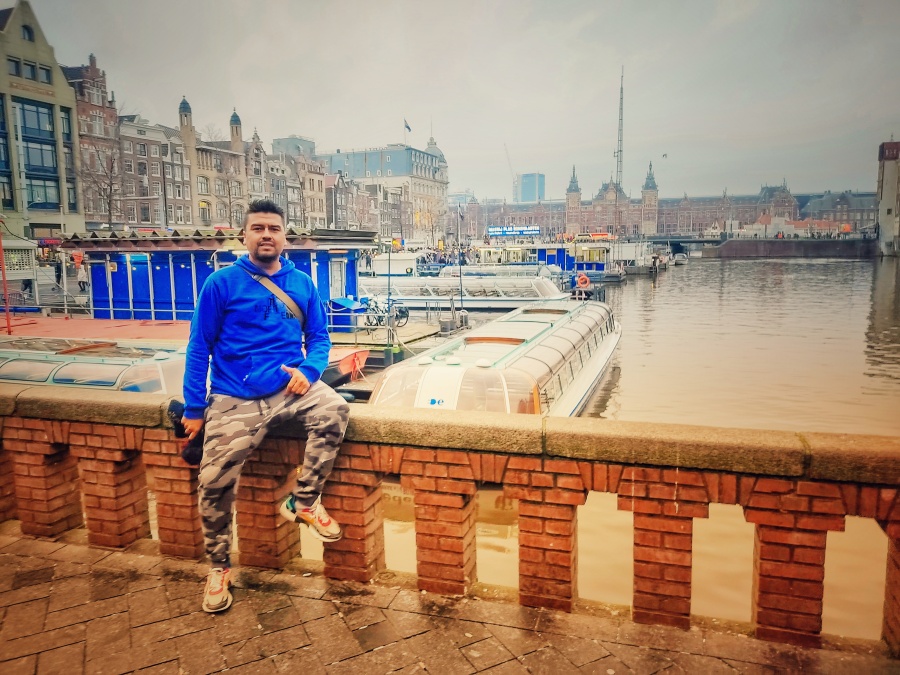 In the evening we take a flight to Bangkok, Thailand, where the real story began. We toured that place knowing wonderful places, as well as incredible temples, which to this day I am still impressed. We stayed in hostels that fascinated me, although my English is not good, I didn't have any conversation except with the friends I was with.
We visited Phuket, the Phi Phi Islands and some other places where I enjoyed those idyllic movie locations to the fullest; always with the support and translation of my friend Rodrigo, who made my stay in Thailand the best.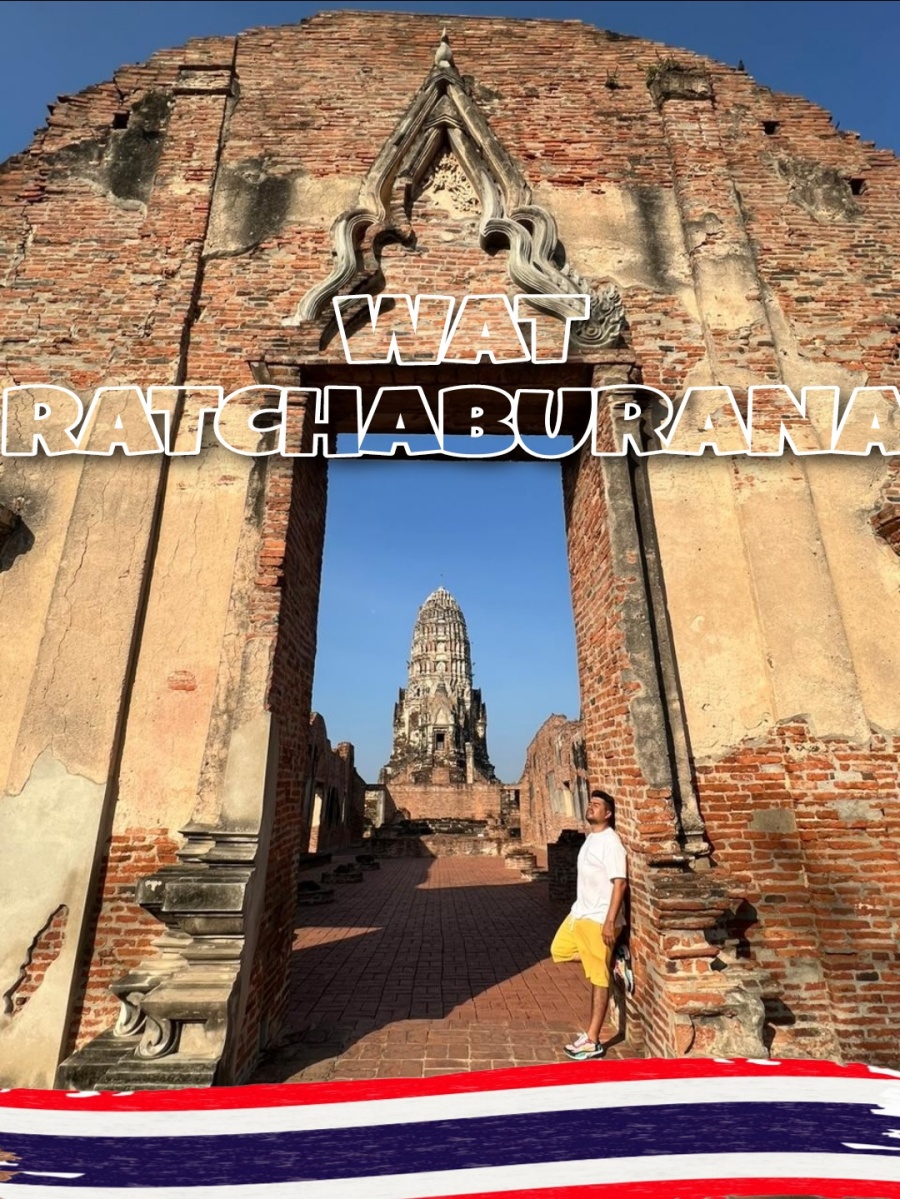 We carried out spectacular activities in Thailand, I stayed for 4 days, since from there we had to fly to India, that's where history began to change since my friends were allowed to fly because they had full passport stamps and for this reason they could not fly, so I followed the trip by myself, logically without knowing the language and, I repeat, my English is very basic.
This was where I had a very worrying flight, I couldn't sleep because I didn't know what to do arriving in India but I finally got off the plane and everything was chaos, I didn't even want to leave the airport, in fact I made the decision to buy the flight back to Thailand and lose the dream of knowing more countries, since I did not know how to ask for a drink, much less move or to the hotel.
My dream in India was to see the Taj Mahal, but I saw it as very difficult.
I panicked and in a dilemma of deciding what to do, having the return ticket to Thailand and losing everything else that was already planned, or continuing with my dream, was when I had calls with my wife and my brother, who always told me : go ahead with your plans, go ahead and you can, that's when I made the decision, after about 6 hours of leaving the airport, missing the flight back to Phuket and continuing with fear, but continuing and my goal was to reach the Taj.
I still don't know how I did it, I got to the train to India where my panic multiplied a thousand hahaha thank God now I can laugh but it was really frustrating since that area is crazy, there they wanted to steal my suitcase and really I had never felt harassed, that's where an angel appeared and told me if you're still here they're going to rob you or I don't know what he told me but I understood that hahaha.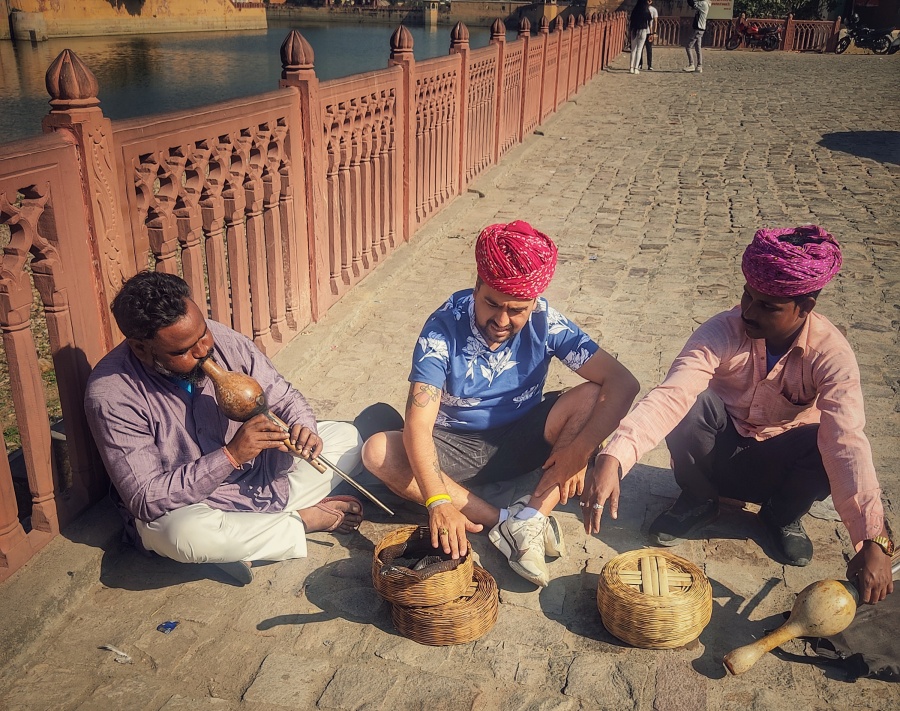 He took me through some alleys where I stayed behind because I thought that he was the one who was going to rob me. But he took me to a tourism agency where I met my greatest angel in this story, who took me to see the Taj.
It is worth mentioning that it was Shiva's holiday and everyone was celebrating, which made the trip crazier, but I finally arrived in Agra with my angel and my suitcase.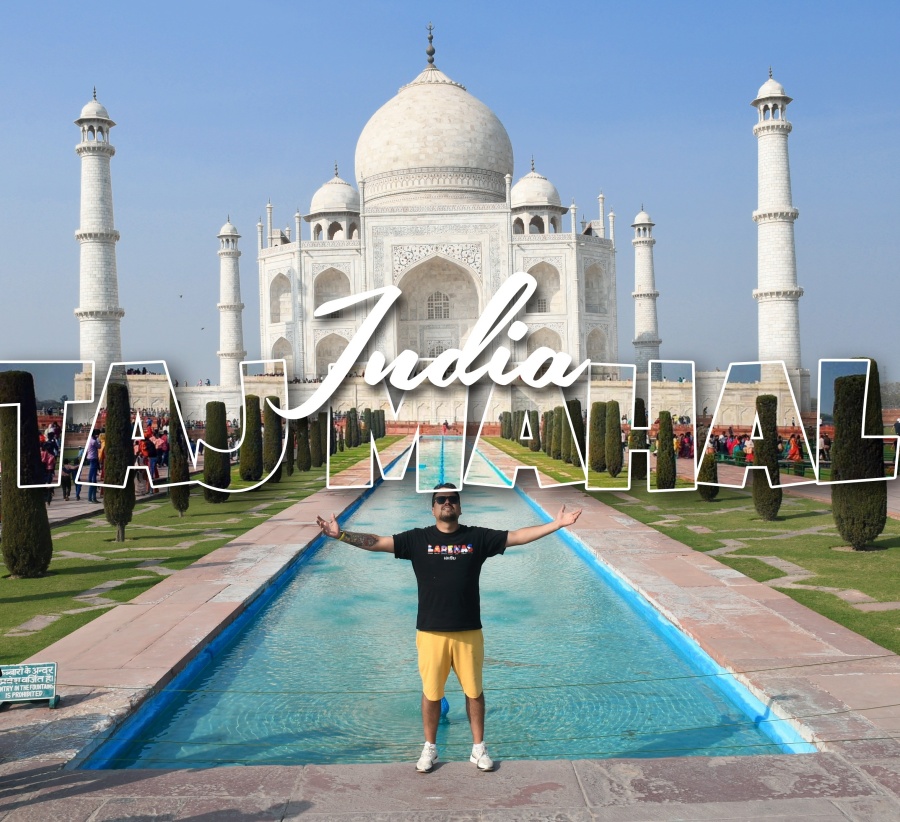 I was lucky to know the Taj. and the next day he himself took me to Jaipur and so with him I was able to get to know magnificent places in India, as well as its traditions and foods. He took me to places where I didn't see a single tourist and I began to love that, being in places without tourists where they stare at you like strange people but I no longer spend my stay in India where by the way I had the opportunity to ride elephants and get to know the temple of the monkeys, that I forgot to mention about the elephants during my stay in Thailand, where I had the opportunity to bathe them, but well, I return to where I was in India.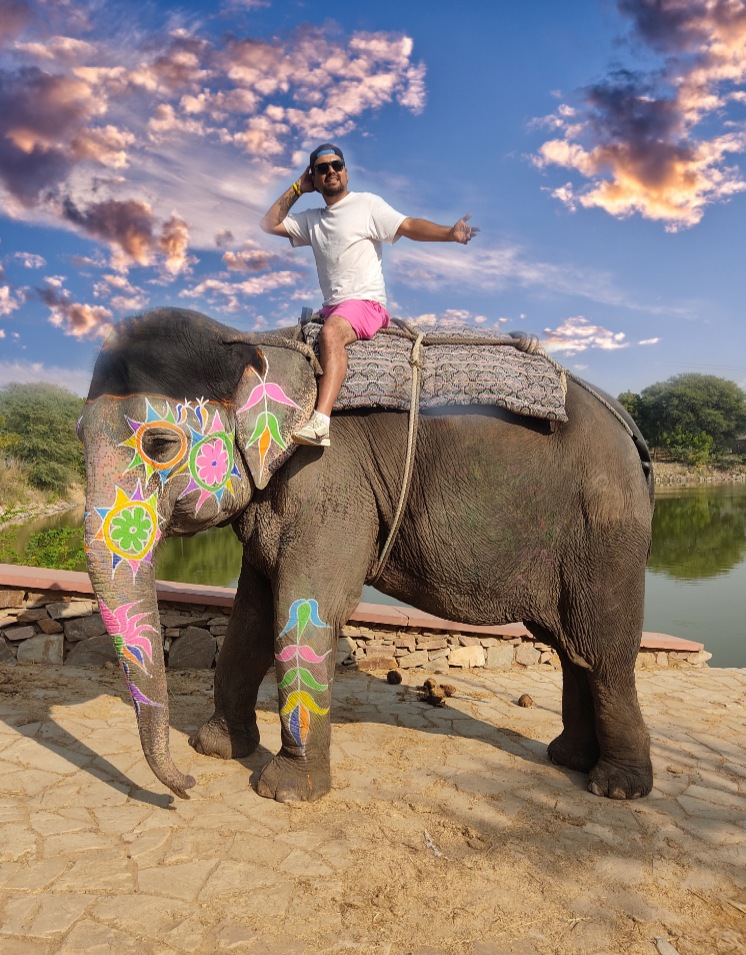 Later I traveled to the Maldives Islands, I mention again that without knowing the languages, the currency exchange rate, or what I was doing there hahaha, I let myself be carried away by the itinerary that I brought in my suitcase and by the desire to continue learning and that He opened many doors to be able to talk to many people; Don't ask me how, why, to date I don't even know, but I began to realize what I could do to keep going and to this day I still have conversations with several friends I met on the road in Maldives. I visited 3 islands and from there I flew to Singapore where I met a Russian at the airport, who I understood the least but we became a great friendship.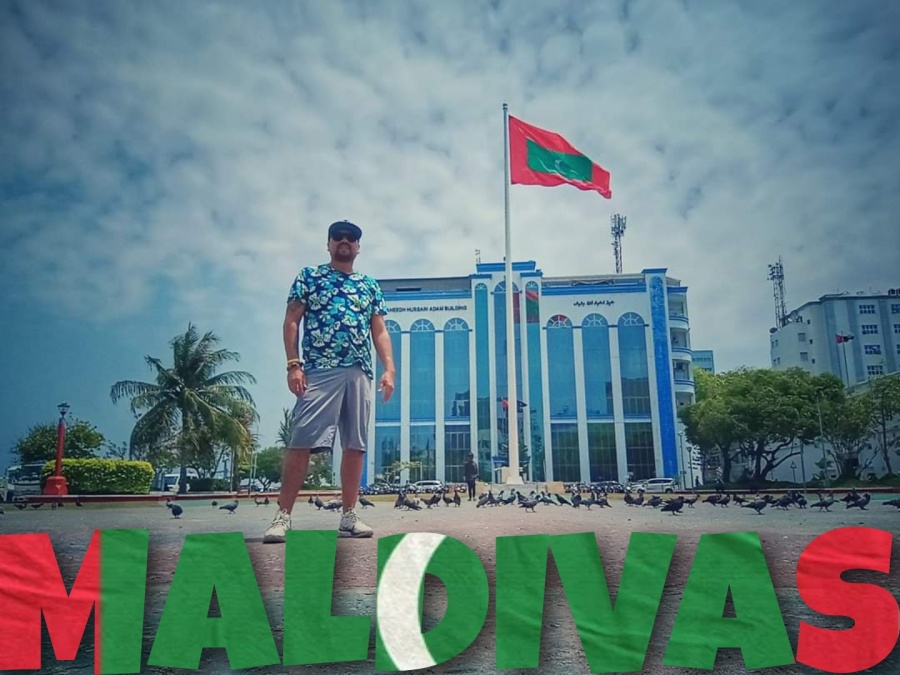 For the 3 days that I was there, we walked together, like children at a fair, getting to know a whole place that left me impressed by its infrastructure, its tourist places and the cleanliness and architecture of the place.
I had to say goodbye to my Russian friend in Chinatown and flew to Bali, Indonesia the next day. Here I already felt fulfilled, empowered and knew that I was on the right track.
In Bali I went to Kuta, I rented a motorcycle just like in Thailand and I went to many places, I went by motorcycle to Ubud to see the gate of heaven and no one stopped me anymore; There I also met 2 great Indonesian friends, who invited me to their house for dinner and I had the opportunity to learn more about their family traditions.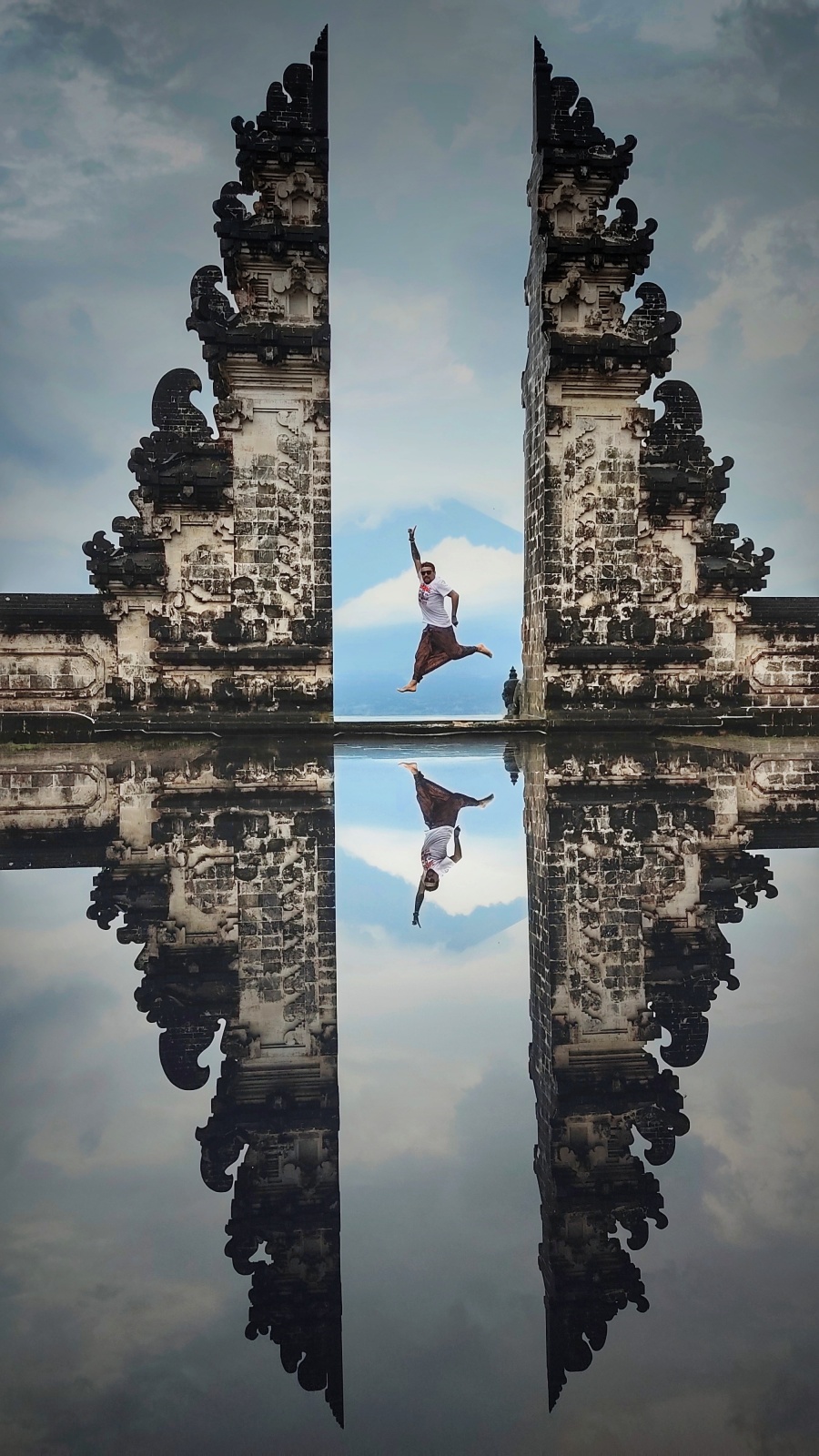 From there I traveled to Jakarta, a place that impressed me because of its temples, there I rode a motorcycle and from there I traveled all night by train to get to Yogyakarta to see incredible places.
From Yogyakarta I flew to Bombai where, as in all airports, I had a lot of problems because I didn't know how to explain myself with migration. From Bombai I traveled to Singapore, again, to return to Bangkok the next day, where I met my Mexican friends with whom I was finally able to speak well, without it being just me speaking Spanish hahaha.
Yes, I returned with the flag held high and I went with them to Paris for a walk and for a few days calmer so that from there I could return to Mexico triumphant.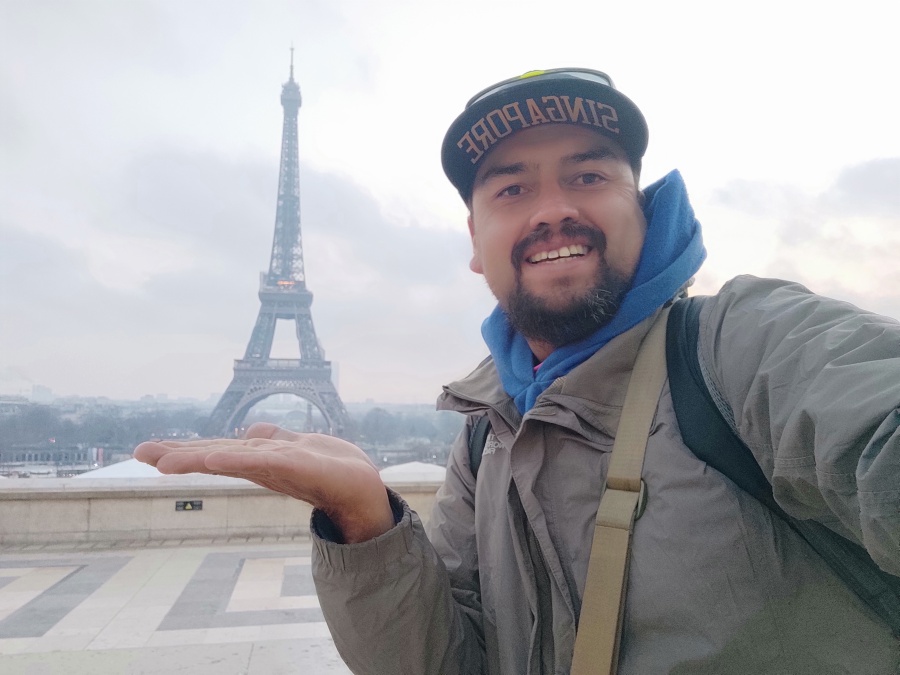 Thank you very much if someone read me, this story was true and right now I am only talking about some things that happened to me but in reality I think I could make a movie of this great trip hahaha.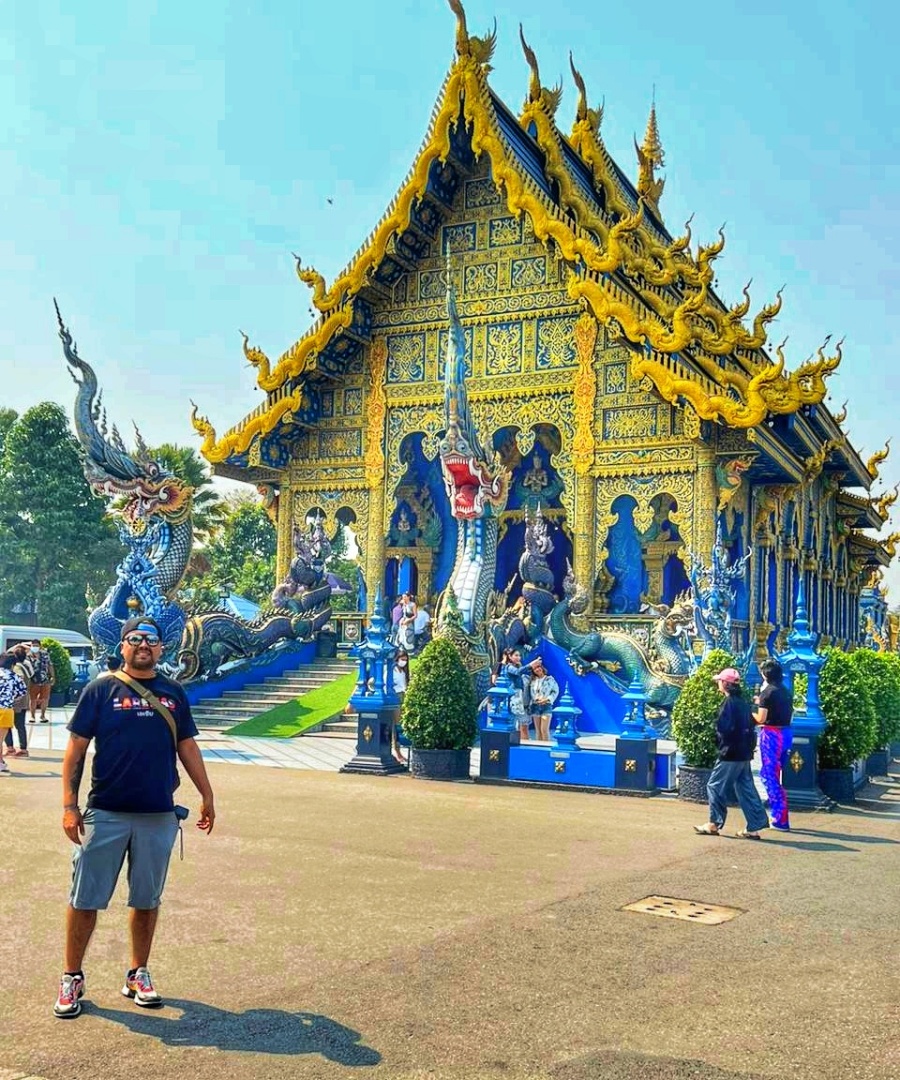 Source: https://alanxelmundo.com/mau-x-el-mundo/?utm_source=rss&utm_medium=rss&utm_campaign=mau-x-el-mundo