With 132 magical towns to date, Mexico stands out as one of the most charming tourist destinations in the worldand it is that beyond the beauty that each one of these destinations represents, the beauty of each Magical Town lies in how they have managed to preserve their customs, traditions, and of course in how they have managed to transmit this legacy to each of their visitors. .
Of course, visiting the 132 Magical Towns existing to date takes a lot of time, dedication and effort, however, as the saying goes "every journey begins with a single step" so with a good strategy and planning you can surely get there to meet them all.
The beauty of the Magical Towns is that there will always be one near you, and if you live or come to Mexico City then you will have the opportunity to visit any of the following Magical Towns that are close to the country's capital:
Magical Towns of Puebla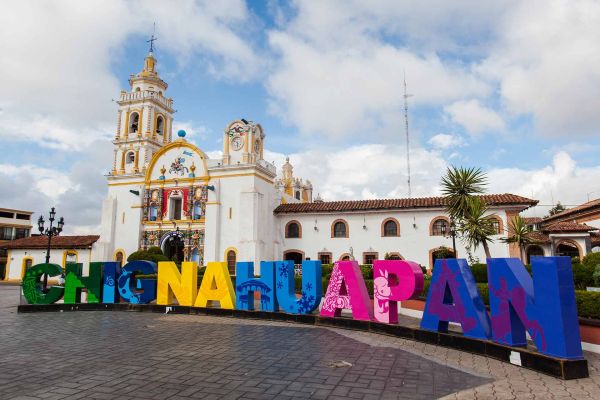 The city of Puebla, capital of the homonymous state, is located just 135 kilometers from CDMX, however, there are magical towns in Puebla that are even closer, so without a doubt in just one day you will be able to visit one of them. or several.
Currently, the state of Puebla has 10 magical towns, among which are:
Atlixco.
Chignahuapan.
Cholula (San Pedro and San Andres).
Cuetzalan.
Huauchinango.
Pahuatlán.
Tlatlauquitepec.
Tetela de Ocampo.
Xicotepec de Juarez.
Zacatlan of the Apples.
In each of them you can carry out endless activities ranging from adventure, rest and relaxation, where you can also taste the richest dishes in Mexico, and in one of those in the world.
Magical Villages of Tlaxcala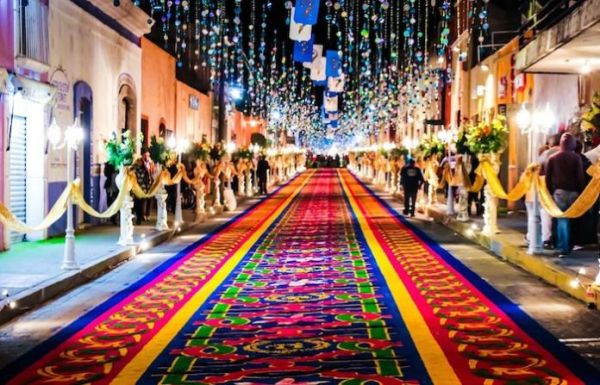 Also very close to Mexico City and the city of Puebla is the state of Tlaxcala, a state that has known how to promote tourism in a very ingenious way, and surely you have already heard or seen its slogan, which is "Tlaxcala does exist".
And so much so that you can enjoy the beautiful magical towns of Tlaxcala such as Huamantla and Tlaxco, which although they are very different, keep the essence of this state that has given so much to Mexico.
The magical towns of Tlaxcala are Tlaxco y Huamantlathe latter being the best known since here every August "The Night Nobody Sleeps" is celebrated, as well as the famous Huamantlada, which is where the bulls are released in the streets of the city.
Meanwhile, Tlaxco is known for its boat of faith, a Catholic temple that you will undoubtedly love.
Magical Towns of Morelos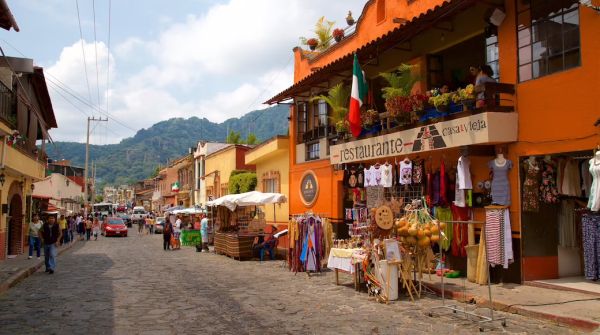 Morelos is mainly known for its spas, and how is it not going to be like that if it has a privileged climate.
Of course, in any of its two magical towns you will find one.
Among the magical towns of Morelos that you can visit are Tepoztlán and Tlayacapan, both very close to each other and of course to Mexico City.
In Tepoztlan you cannot leave without visiting the Cerro del Tepozteco, while in Tlayacapan you can not stop acquiring some of its beautiful handicrafts.
Magical Towns of Queretaro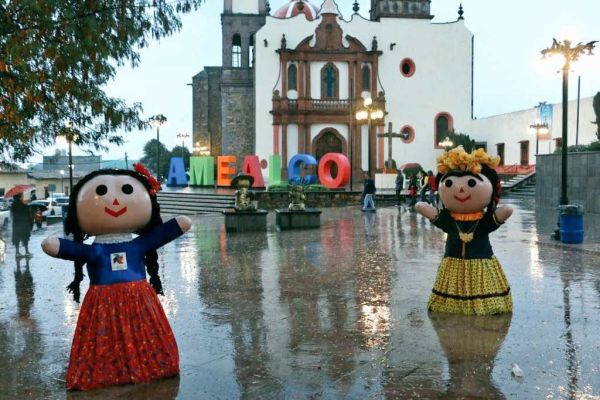 Finally, one of the privileged destinations in terms of Magical Towns of Mexico is Querétaro, and although it is home to several such as Amealco de Bonfil, Bernal, Cadereyta de Montes, Jalpan de Serra, San Joaquín and Tequisquiapan, they are all completely different. each.
For example in Tequis as it is usually called, you can enjoy a walk with your pet, eat at a restaurant, buy handicrafts, etc., while in Bernal the idea is more to climb its famous rock, which is considered the third largest monolith in the world.
Amealco It is more focused on meeting the famous Mexican dolls, who were born precisely in this place.
If it's about Jalpan de Serra It is more focused on the old Mexican haciendas and missions, where of course you can also enjoy endless restaurants, places of adventure, and many other charms like in the other magical towns of Querétaro.
conclusion
This is how you can get to know and enjoy any of these towns near Mexico City, whether on a day tripon a weekend, or on a longer getaway.
After all, when you least realize it, you will have met them all, and it will undoubtedly be a good topic of conversation at some point, since there is only one life, but there can be hundreds of anecdotes.
Source: https://www.edy.com.mx/2022/10/pueblos-magicos-cerca-de-la-ciudad-de-mexico/