Blog writing is one of the most exciting types of writing. It gives writers the freedom to write whatever they want. While blogging, writers are not required to remain formal, use complicated vocabulary, follow a particular pattern, and recount the details of a specific phenomenon.
Instead, this style allows writers to use their preferred writing style and tone and choose the words that work best for them based on the audience and platform.
Nevertheless, bloggers have other problems; They don't write just for their target audience; they also have to satisfy the needs of search engines. Search engines become more important as they work as ladders to reach the target audience. That's why bloggers need to consider SEO factors and audience needs when developing content. Otherwise, you won't be able to gain audience appreciation or rank in search engines, especially Google.
If you don't know how to create a blog that meets the needs of both your audience and the search engines, this article is for you. Let's see how to create a blog to help you achieve your goals!
Perfect use of keywords
When it comes to ranking, nothing is more important than keywords. You need the right set of keywords and make sure you've used them correctly according to the context and search intent. In addition, you should also make sure that you have maintained the recommended keyword density to make your articles more readable and generic.
Some bloggers fill their articles with keywords and repeatedly use main keywords. This trick was quite beneficial a few years ago when SEO strategies were not mature. Google's updates made it harder for spammers to rank low-quality content by overusing keywords. Now usually does not rank webpages and blogs that exceed a specific threshold of keyword density.
So try to avoid any of the beneficial tricks from a few years ago. But on the other hand, it is better to find several keywords (primary, secondary, LSI, etc.) and use them correctly. This is how you can perfectly guide search engine crawlers on the topic and niche of your blog. With this trick, you can improve the chances of getting a better ranking in the SERPs against various keywords.
Meet the needs of your readers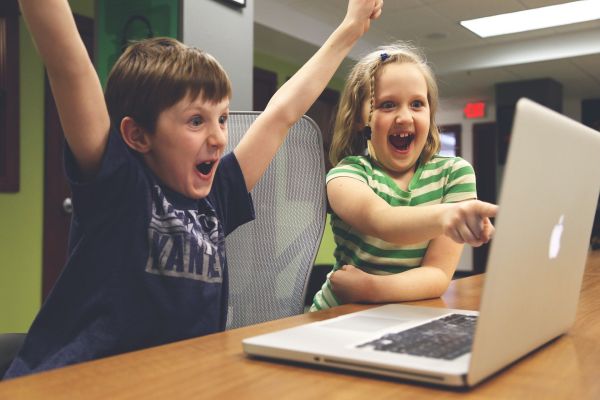 If you want to rank your blogs on Google, must collect high-quality content and have everything readers need. To do this, you must first find the search intent of your visitors. After that, you need to select the content that can answer their questions. If they are looking for information about a specific phenomenon, their blogs should receive them with all the required information. In case they are on your blog to remove their boredom, your words, expressions and language should do the job and allow them to enjoy your writing. When you are clear about your users' intentions, you can cut to the chase and give them what they want.
Also, you also need to use words, phrases or terms that are easy for the audience to understand. To use such language accurately, you must be aware of their intellectual level and their understanding of the topic you have written about.
The question is, what is the connection between readers' liking and ranking? When you use accurate tone and language, they will read your entire blog and stay longer on your website. The more time your readers or visitors spend on it, the better it is for your website and blog as search engines find it easier to use and improve your rankings. That is why experienced blog writers advise newbies to make their blogs more engaging and informative.
Support your text with relevant graphics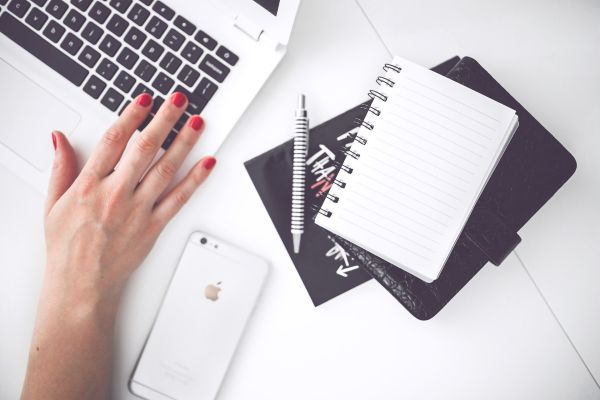 Adding graphic elements like photos, images, infographics, and even videos can help make your content more user-friendly, informative, and engaging. This is how you can quickly reduce the bounce rate and encourage users to read other articles on your website. Google and other search engines always keep an eye on bounce rates and derank websites with higher bounce rates.
This is why you see that almost every blog has some relevant images that elaborate the general discussion. In addition, you can also adjust the alternate tags to those images, improving the SEO score of the website.
Now the problem is finding relevant, royalty-free images that you can upload. To do this, you can use reverse image search engines. An excellent reverse image search engine can help you find images that are free to use and relevant to your overall storyline. All you have to do is search by image that your competitor or another Blogger has used. When you upload it to a reverse image search engine, it will return similar or identical photos that you can use to support your arguments. Therefore, as a Blogger, you should always consider these search engines as essential tools for creating engaging and engaging blogs.
Make Sure Bloggers Are Unique
They should know that everything can be ranked on Google or other search engines, except blogs or plagiarized content. Search engines always support creative writing and discourage plagiarism and other black hat tricks used by many scammers. So, every time you upload a blog with a high amount of plagiarism, the search engines will not only place that particular blog on a spam list, but also remove the ranking of the entire website.
This is why you should never try to trick search engines. Instead, create your creative work that search engines like the most. However, the big problem is that tons of articles have already been written on almost every topic. Therefore, the chances of accidental or unintentional plagiarism are always there. How writers can ensure that the words, phrases or sentences they have used are not plagiarized.
That's where plagiarism checkers come in handy. Discover a plagiarism detector that perfectly detects plagiarism on a blog and highlights it so writers can remove all instances and make their work 100% unique. Try the tool: https://www.duplichecker.com/en, to ensure uniqueness.
Paraphrasing the highly appreciated blogs
When you're in the blogging world, you should always keep an eye on your competitors, especially those who are continually gaining more traffic and appreciation than you. Therefore, it is better to analyze your strengths so that you can also adopt them to improve your ranking.
You can adapt the style of writing that readers love. In addition, you will also be able to recreate their best items with some improvement. For it, you need to use the paraphrase method, which can help you say the same thing in a better and more engaging way. In case you don't know how to paraphrase a blog, try the best paraphrasing tool available online.
Paraphrasing tools are developed to refine and polish already written text by improving its language and using better vocabulary. Furthermore, paraphrasing tools like https://www.duplichecker.com/pt/article-rewriter.php also rewrite text to improve its impact and understanding. Therefore, when you start using online paraphrasing tools, you can save time that you can later spend researching and learning ways to improve your SEO score.
final words
When you know the tricks, ranking blogs in search engines is not very complicated. However, there is no quick and short way to get more traffic in the shortest time, except by providing the best quality content that is preferred by both search engines and readers. Therefore, you should know what quality includes in terms of search engines and readers. This article has highlighted those factors. Now is the time to use them and experience wonders.
Source: https://www.edy.com.mx/2022/09/como-crear-un-articulo-de-blog-que-se-clasificara-en-google/