Visiting Isla Mujeres is undoubtedly an experience you will never forget.but if you add to this that you can stay on this beautiful Mexican island then it will be one of the best experiences you have had in your entire life, and this is where Garrafón de Castilla comes into the scene, a small and cozy hotel and Beach Club located in a simply privileged place: Punta Sur.
This is because in South Point there are very beautiful beaches, theme parks, and a fabulous view of the cliffs, in addition to being the first place in all of Mexico where the first rays of the sun arrive.
when you stay in Garrafon de Castilla You will not only find a place to sleep, but you will be able to enjoy its beautiful beach and you will also have the possibility of doing one of the activities that both adults and children enjoy the most: practice snorkeling where you will appreciate endless multicolored fish.
Better still, being a small hotel, since it has 12 rooms, you will enjoy very quiet and relaxing moments, although of course adventure and fun will always be present.
Garrafon Park In Isla Mujeres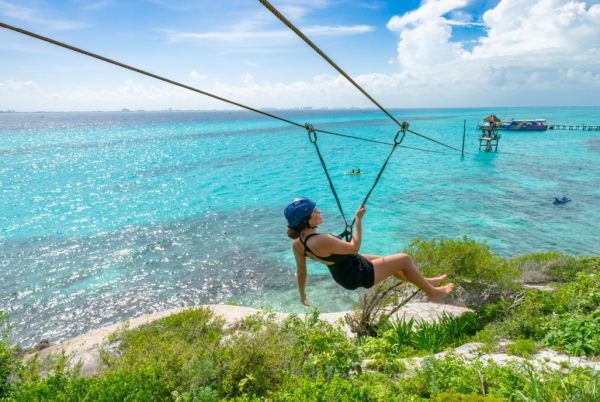 And it is that the adventure can not only be carried out in this small and cozy hotel (Garrafón de Castilla) but from there you can enjoy one of the most beautiful water parks in Cancun, the Riviera Maya and of course Isla Mujeres: Garrafon Park.
Garrafon Park is not part of the Garrafon de Castilla hotel so you will have to pay a fee to enter, but don't worry, as we assure you that every penny you pay will be 100% worth it.
And it is that in Garrafón Park you will enjoy endless activities that you will love, among which are:
Temazcal.
Snorkel practice.
Kayak rides.
zipline.
Infinity Pool.
As well as buffet lunch, drinks with and without alcohol, and many other activities.
Swim With Dolphins in Garrafon Park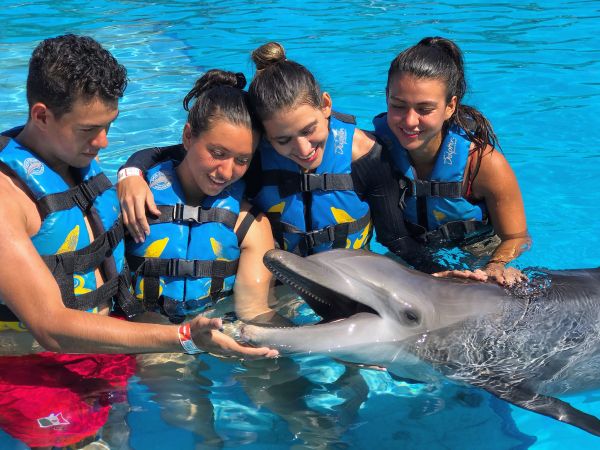 In addition, in Parque Garrafón you will live one of the most captivating experiences of Cancun Isla Mujeres: the swimming with dolphinswhere of course you will enjoy the company of these wonderful mammals, but above all you will learn more about them.
The swim with dolphins is provided by Dolphin Discovery one of the most experienced companies in this area, so your experience will be even more captivating than you ever dreamed of.
And if you add to this that you can swim with other marine species such as manatees, sea lions, sharks and manta rays in their natural habitat, then there will be no excuse to enjoy this magnificent experience.
Garrafon Park and Dolphin Discovery offer three swim with dolphins packages to choose from:
Royal Garrafón + Dolphin Swim Adventure.
Royal Garrafón + Dolphin Encounter.
Royal Garrafón + Dolphin Royal Swim VIP.
Whichever you choose, you will simply love it!
Places To Snorkel In Isla Mujeres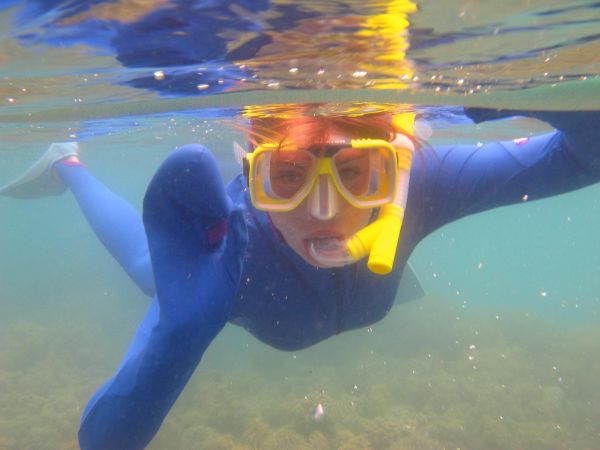 Snorkeling in Isla Mujeres is simply wonderful and in Garrafon Park you can carry out this activity that is already included in your entrance fee.
And unlike other places where you can also practice snorkeling like the Underwater Museum of Art (MUSA), o en El Faritoin Parque Garrafón you can enjoy it for as long as you want.
You will only have to put on your life jacket and your diving suit and you are ready to enjoy one of the most beautiful moments of your life.
conclusion
So don't think twice and enjoy one of the best water parks in Isla Mujeres: Garrafon Parkwhere fun and adventure are always guaranteed.
And if you have the opportunity to stay or visit Garrafon de Castilla then there will be no experience to compare with it.
Source: https://www.edy.com.mx/2022/06/garrafon-de-castilla-en-isla-mujeres/