New York is a destination that travelers fall in love with, whether they go to the city for entertainment, shopping or want to take advantage of its incredible cultural offer, they will find something that meets their expectations.
One of the classics to visit in the Big Apple, without a doubt, is the Museum of Modern Art, better known by its acronym MoMA, and this museum of modern art opened in 1929 It is one of the most important in the world.
If you are planning a visit to MoMA, here are some basics that you should take into account to make the most of your experience.
What can we find?
The Museum of Modern Art plays an important role in the development and collection of modern and contemporary art, including works of architecture and design, drawing, painting, sculpture, photography, prints, illustrated books and artists' books, films, and electronic media.
In addition, its library includes approximately 300,000 books and exhibition catalogues, more than 1,000 periodical titles, and more than 40,000 files on individual artists and groups.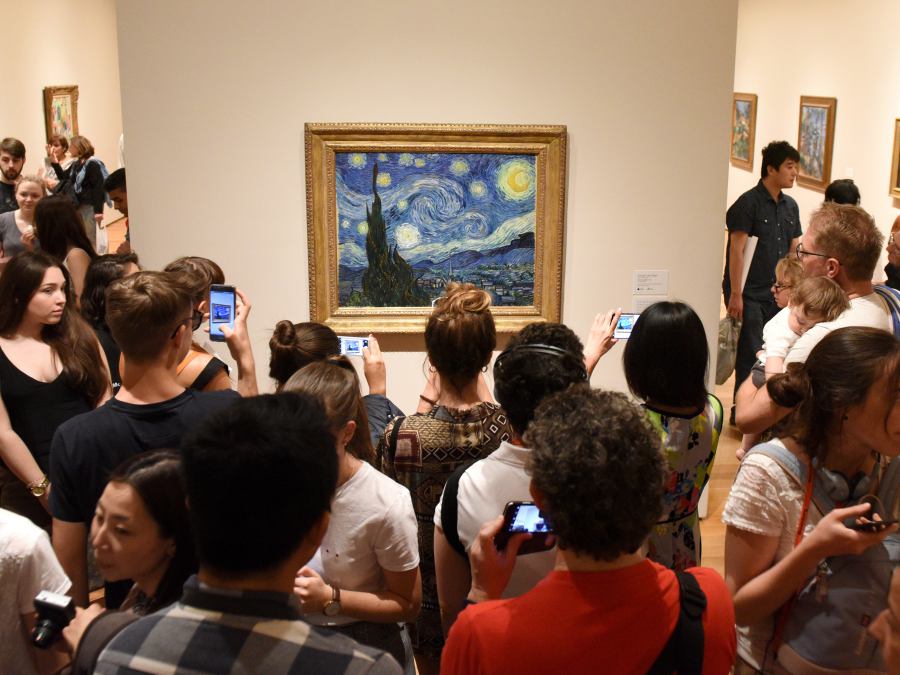 most popular works
Being one of the most important art sites on the planet, its exquisite collection has some of the most famous works in the world, among which are:
"The Starry Night" (1889) Vincent Van Gogh

"The Young Ladies of Avignon" (1907) Pablo Picasso

"The Sleeping Gypsy" (1897) Henri Rousseau

"Lata de sopa Campbell" (1962) Andy Warhol

"The Persistence of Memory" (1931) Salvador Dali

"The Lovers" (1928) René Magritte

"Red Study" (1911) Henri Matisse

"Dutch Interior" (1928) Joan Miró

«Broadway Boogie-Woogie» (1943) Piet Mondrian

"The Bather" (1887) Paul Cézanne
This list will help you not to miss some of the highlights of the Museum, however there are many other works that are worth seeing and surely among its rooms you will find more than one that will steal your attention.
How to get
The MoMA is located at 11 53rd Street between 5th and 6th avenues in New York. If you arrive by public transport, you can opt for the Fifth Avenue/53 Street station of the E and V lines.
On the other hand, by bus the lines M1, M2, M3, M4 and M5 will leave you.
Time
Every day: from 10:30 a.m. to 5:30 p.m. On Saturdays the hours are extended until 7:00 p.m.
On the first Friday of each month, it remains open until 8:00 p.m.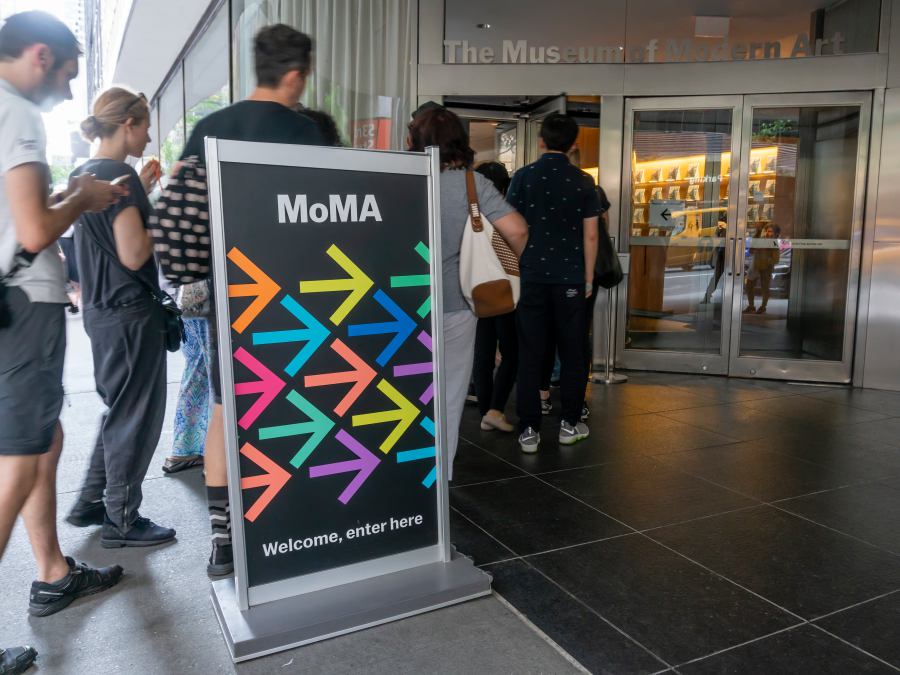 Precio
Adults: $25
Adults 65 and over with ID: $18
Visitors with disabilities: $18
Students: $14
Children and children under 16 years: free
NOTE: Admission to MoMA is free for visitors living in New York, on Friday afternoons, from 4:00 p.m. to 8:00 p.m., during UNIQLO Free Friday Nights.
This is one of the most important museums in the world and to avoid any inconvenience, it is recommended to reserve your ticket in advance at the official MoMA page.
Source: https://alanxelmundo.com/todo-lo-que-debes-saber-para-visitar-el-moma-de-nyc/?utm_source=rss&utm_medium=rss&utm_campaign=todo-lo-que-debes-saber-para-visitar-el-moma-de-nyc