The months of March and April are the ideal time to travel to Japan to do hanami, to see the cherry blossoms at their best.
The flowering of these trees lasts about a week, so it is very important to know the behavior of the trees, based on the weather in different parts of the country.
In order to monitor the flowering of the trees, it is best to enter the page of the Japan Meteorological Agency, which shows the dates of the flowering of the sakuras, in the main Japanese cities.
You can also follow the forecast of the Japan Meteorological Corporation, a private company that is usually one of the first to publish flowering dates, however it is not officially recognized.
Also, the Japan Meteorological Corporation launched an app called Sakura Navi, in which you can monitor the status of sakuras and their blooming.
According to the latest update (February 15, 2023) from the Japan Meteorological Agency, flowering would begin on March 21 in Kochi.
Below we share a table with the main cities in Japan and the dates on which the sakuras will be in bloom, according to the Japan Meteorological Agency.
Fukuoka: March 23rd
Fukushima: 8 de abril
Hiroshima: 26 de marzo
Kumamoto: March 24
Kanazawa: 30 de marzo
Kyoto: 29 de marzo
Matsue: 30 de marzo
Nagano: April 4th
Nagasaki: 24 de marzo
Nagoya: March 26
Nara: March 29
Osaka: March 28
Tokyo: March 26
Sapporo: March 29th
Yokohama: 26 de marzo
It is important to be aware of the page of the Japan Meteorological Agencyto check the dates, since due to the state of the weather, the flowering of the cherry trees can be modified.
Once they have already chosen the city and the dates, they will be able to do the hanami, which literally means to see or observe the cherry blossoms; In the words of Alan por el Mundo, it is practicing the contemplation of the sakuras.
Although hanami is much more than just seeing the cherry blossoms, it is gathering with family or friends and having a picnic, relaxing or hanging out under a cherry tree while it is in bloom.
Even in several places in Japan, events are also held during the day and also at night, where the trees are illuminated, giving it a magical touch.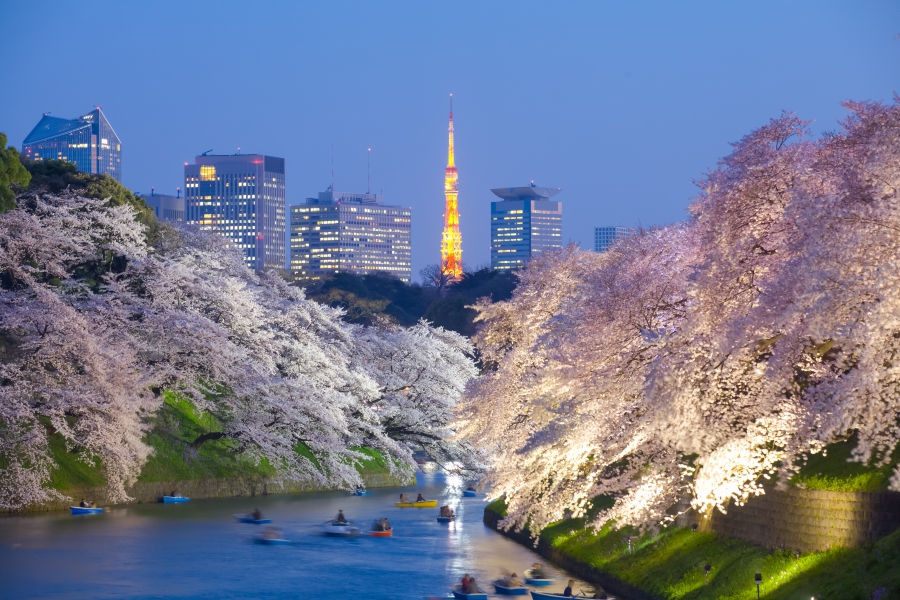 During your stay in Japan, in this season, you will come across different types of cherry trees; like Somei Yoshino, which is one of the most appreciated in the Japanese country, its petals paint white and pink colors; there is also Shidarezakura, her flowers are pink; Another type of tree that you will find is Yamazakura, with light pink flowers; or Shirakaga, which stand out for having white flowers.
During this time, you will also find various products related to cherry blossoms, such as soda drinks, breads, sweets, sakura-flavored coffees, and much more!
Source: https://alanxelmundo.com/todo-lo-que-debes-saber-para-ver-cerezos-en-japon/?utm_source=rss&utm_medium=rss&utm_campaign=todo-lo-que-debes-saber-para-ver-cerezos-en-japon