The Galeries Lafayette building is one of the most emblematic in Paris, it was inaugurated in 1894 and since then, travelers and locals have been attracted by its incredible architecture and impressive dome.
On this occasion we share some information that you may not have known about the dome of Galeries Lafayette.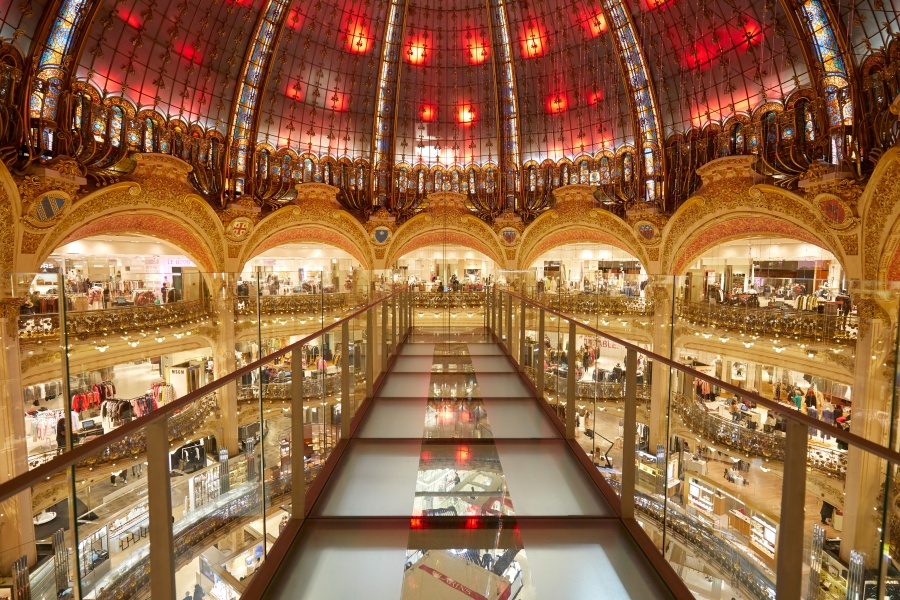 The dome was created by the master glass craftsman Jacque Gruber in the Art nouveau or Art Deco style.
It is 43 meters high.
The purpose of the dome was to bring light and a certain style to the main store of Galeries Lafayette, specifically the gilt ironwork on the balconies.
It symbolizes the historical values ​​of Galeries Lafayette, innovation, creative energy, the spirit of the times, technical knowledge, cultural and heritage wealth.
Currently, its stained glass windows form an immense flower made up of 10 luminous sections that extends over an area of ​​1,000 m2.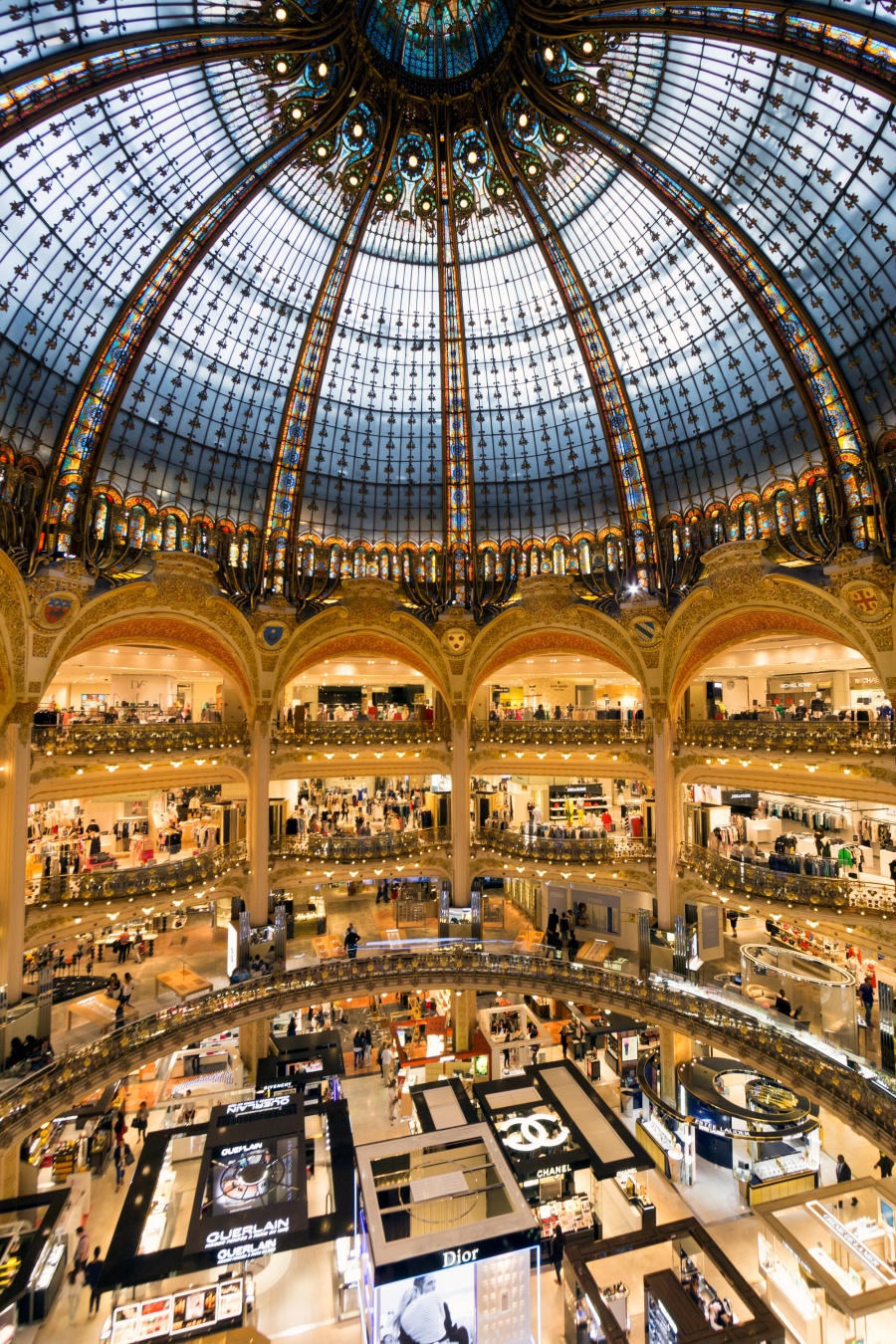 It has gone through several historical events and has even had to be protected for its conservation.
During World War II it was dismantled to prevent it from breaking and glass fragments falling on passers-by during the bombings. Some of its stained glass panels have never been found, though they were carefully numbered. The missing pieces were replaced with new ones made of white glass, so the dome is not exactly the same as the original.
Renovation work was recently done on it, which was completed in mid-2021, and was carried out by La Maison du Vitrail.
These works were carried out with the aim of giving it a second chance and renewing all its original splendor.
Source: https://alanxelmundo.com/curiosidades-de-la-cupula-de-galerias-lafayette/?utm_source=rss&utm_medium=rss&utm_campaign=curiosidades-de-la-cupula-de-galerias-lafayette