By: Antonio Guevara
It is true that time flies, as some say; When you least feel like it, 3 years have passed since the start of a pandemic that seemed to have no end, or that last time you traveled or that you met someone very special that you haven't seen since they live on the other side of the world, or that last time that you ate a bit of Papanaşi… any of those experiences that you remember with great affection, is never repeated, that is why if you have the opportunity, take advantage of it.
Some time ago I wrote a short story or very personal experience on this blog in which I told you what it was like to live a year away from home as a student. Well, I want to share with you another little experience that happened some time later, just a few months after I returned home.
In February 2020, I left for a large country, with a lot of cultural richness and a lot of tourism located in Western Europe: Spain.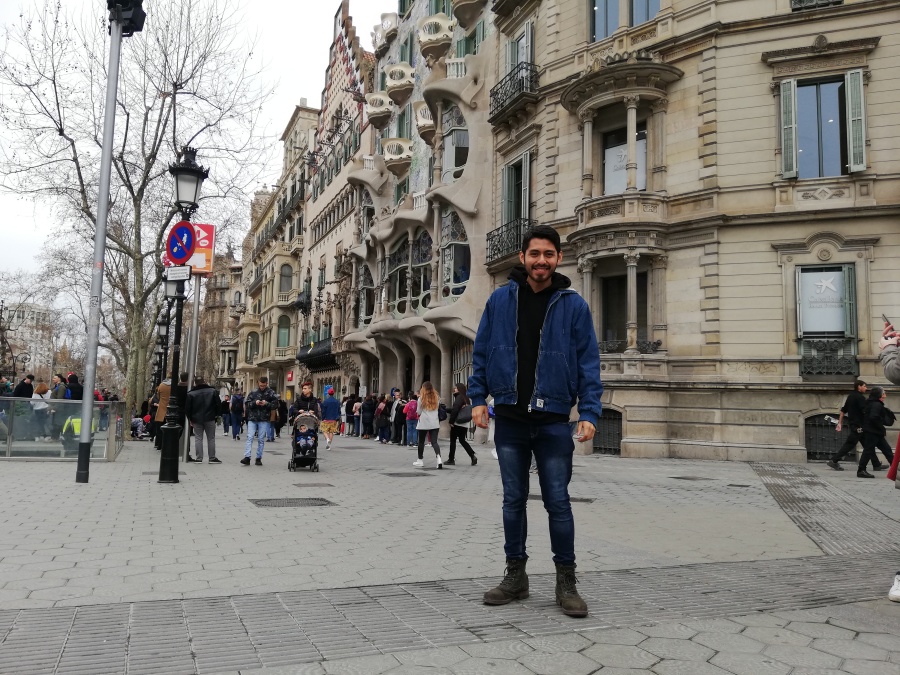 I was going to the city of Barcelona, ​​a unique city of its kind, but this time I was not going to stay for a whole year, in fact, I was only going for a couple of days; although I didn't just take the bags, I bought the flight and boarded the plane, the truth is, I wish it were that simple.
Months before, I had planned the entire itinerary, but one of the reasons that made me decide to go was that those friends I told you about and with whom I lived for almost a year were going to meet in that colorful and radiant city.
When I boarded the plane, I was extremely excited, since it had only been 6 months since I last saw my friends, believing that I would not see them again for much longer.
I had previously visited Barcelona, ​​but this time it would be much more special; and you should know that the city brings me a certain nostalgia. I didn't feel as alien as in other places I've been, well, for starters we Spanish and Mexicans share the same language, but rather it was the feeling of feeling at home, and I'm sure it was because of the elements you find in its architecture , when walking through the avenues, medians or streets of Barcelona they gave me the feeling of being in certain neighborhoods of Mexico City.
When I arrived, I was very tired, so I decided to take a nap at 11 am in the hostel where I was going to stay for the next 9 days. Afterwards, I woke up and took a bath to go to the Sagrada Família, a landmark in this city, since there I would meet my friends that I met in Bucharest.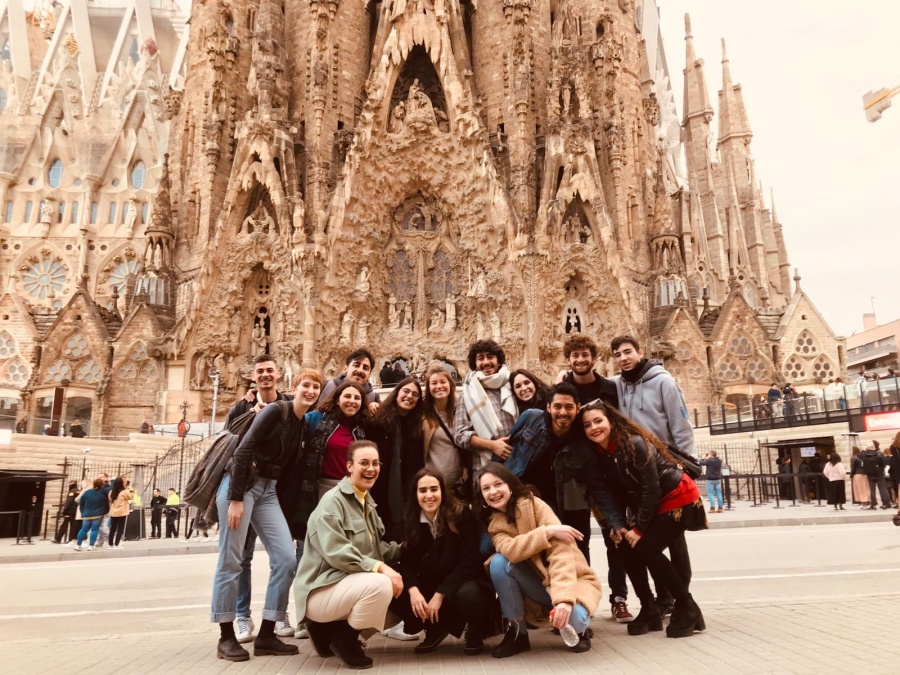 I was very excited, even though I didn't have internet on my cell phone, so I must have found you in such a crowd, but I recognized them from afar, and when we saw each other, we couldn't help but hug each other tightly, I think our expressions of joy and nostalgia were evident in the face, because there were about 20 of us who came back just to feel like we were in that "Erasmus" experience again.
That same afternoon, we decided to go for something to drink together in a restaurant very close to the Sagrada Familia, although some of us opted to drink coffee or hot chocolate, since the weather was cool despite being in an area of ​​Europe not so cold.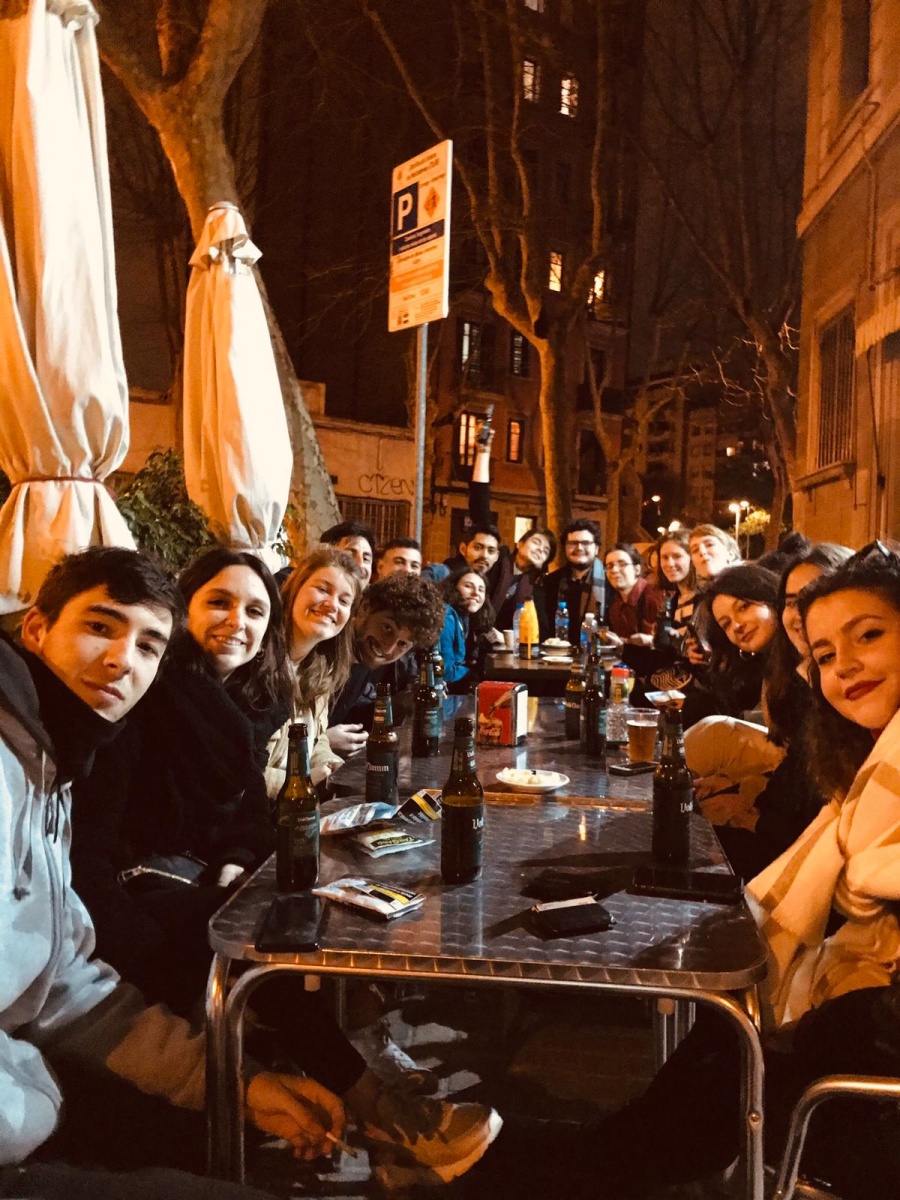 We were laughing, catching up on our lives and our upcoming plans for the future. After that, we continued walking and everyone returned to their lodging place, since we wanted to rest.
The next day, we visited several tourist places in the city such as the Gothic Quarter and Barceloneta, which is located on the beach, where we spent a long time chatting and having a drink; The truth is, at that moment I felt very calm, as if nothing was worrying me or precisely, as if I were in Bucharest on a Saturday in that residence hoping to go out to a party at night.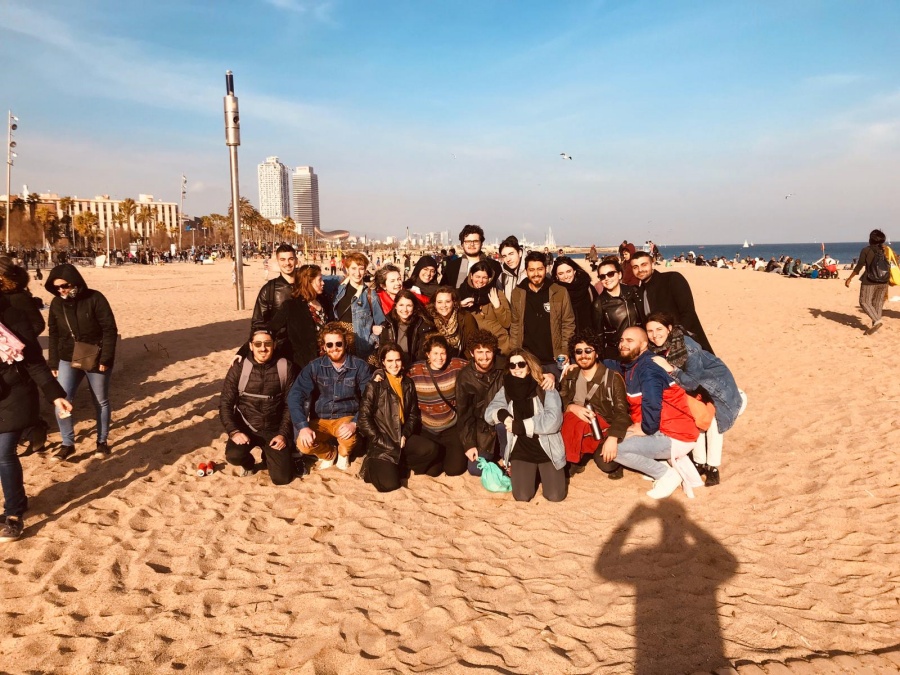 During those days, several of my friends returned to their respective countries, since they already had more commitments to attend to and although I only saw them for one or two days, it gave me great joy to see them again.
On the afternoon of the second or third day, I went to visit my friend of Egyptian nationality with whom I lived for a semester and about whom I also told you, since he was residing in Barcelona precisely, so I surprised him at his work, and in the same way In a way, you don't know how happy I felt when I saw him again, I could tell that he was very happy in his new home.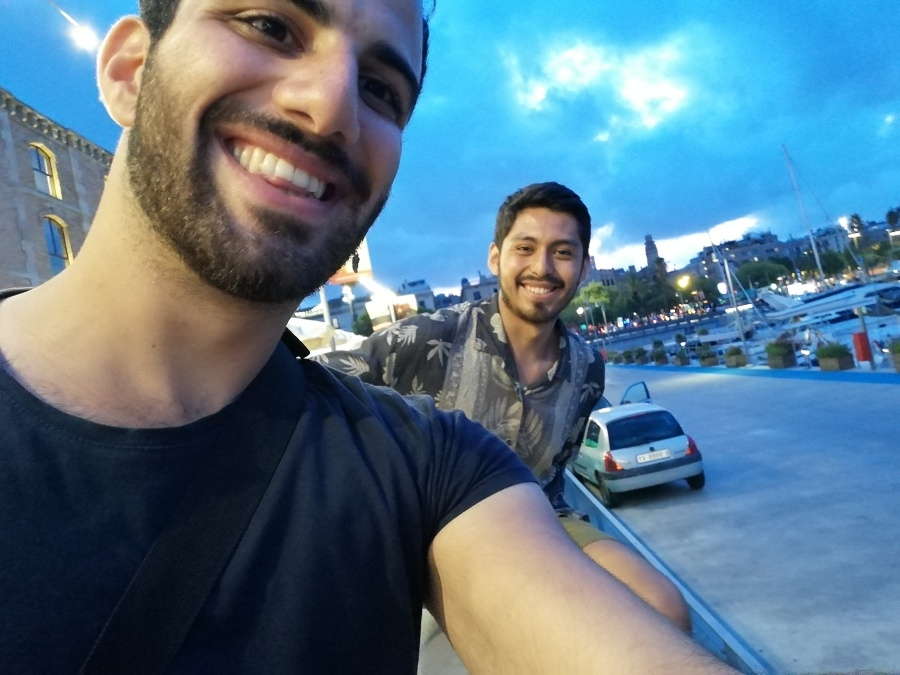 The following days all of us, or at least those that we were still in Barcelona, ​​we were walking around the city, its parks, different places with colonial, gothic, modern, contemporary architecture; and the interesting thing is that it seemed to me that this city had good urban planning, so it was relatively easy for pedestrians to walk and enjoy the scenery.
Something important that you should know is that the city is not cheap, since it is one of the most touristic places in Europe, so I recommend that before visiting this place, you know where or what you want to visit. The truth is that there is everything, but it depends on your interests where you want to invest; gastronomy, architecture, museums, parties, etc.
The truth was I didn't feel like leaving, there were several places that reminded me of home like the Rambla and Álvaro Obregón in CDMX, or those balconies with window frames that in my head were referring to the historic center of my city or some fountains or squares With accesses very similar to the Alameda Central in CDMX, in short, I was trying to understand the Spanish influence on my nationality and boy did I find it.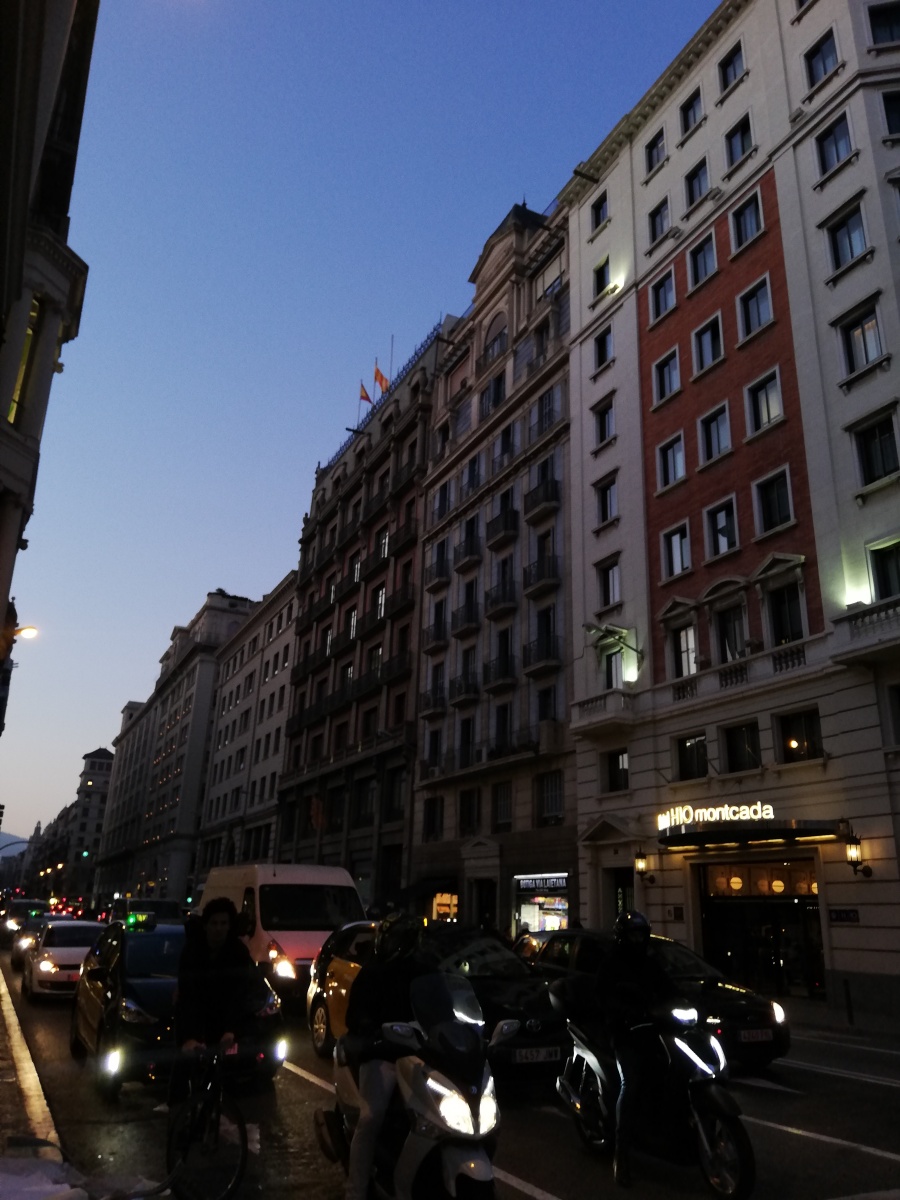 The end of my trip was nearing, and most of my friends had gone to their homes or to other destinations, which made me feel a bit sad, however, I made new friends in the hostel where I stayed, as well as friends from Spanish friends who live in Catalonia.
The last few days, I only stayed with a Spanish friend and a Greek friend, with whom I had very interesting conversations about how different and similar Mexico and Spain are.
The last day I decided to go out to a bar by myself, since all my friends had already left the city. I was very surprised to see the difference between Barcelona during the day and at night, it is as if it were a very different place.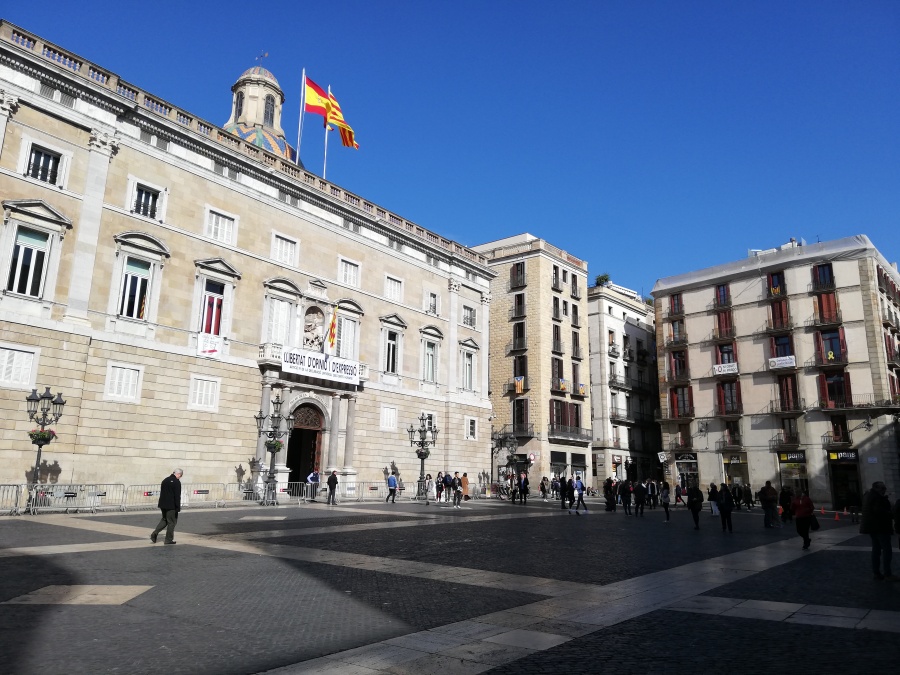 Finally, I returned to my hostel around 7 am just to check-out, since my flight left at 11 am to Mexico City; I was very tired, but the fact that the flight to Mexico was 12 hours reassured me.
This time, I did have the feeling that I was not going to return for a long time, because my academic life was taking a very important and personal turn, but I was very happy to travel again, live a new experience and see my friends again. , I can say that now it was perceived as a more real farewell, since each one of us was going towards different paths, however, we all shared something, and it was the experience of living together as young students who always met every night in a residence located in a street called Constantin Noica number 140 in an Eastern European country, where a great friendship and family was formed, so much so that they met a few months later in another city on the other side of the old continent.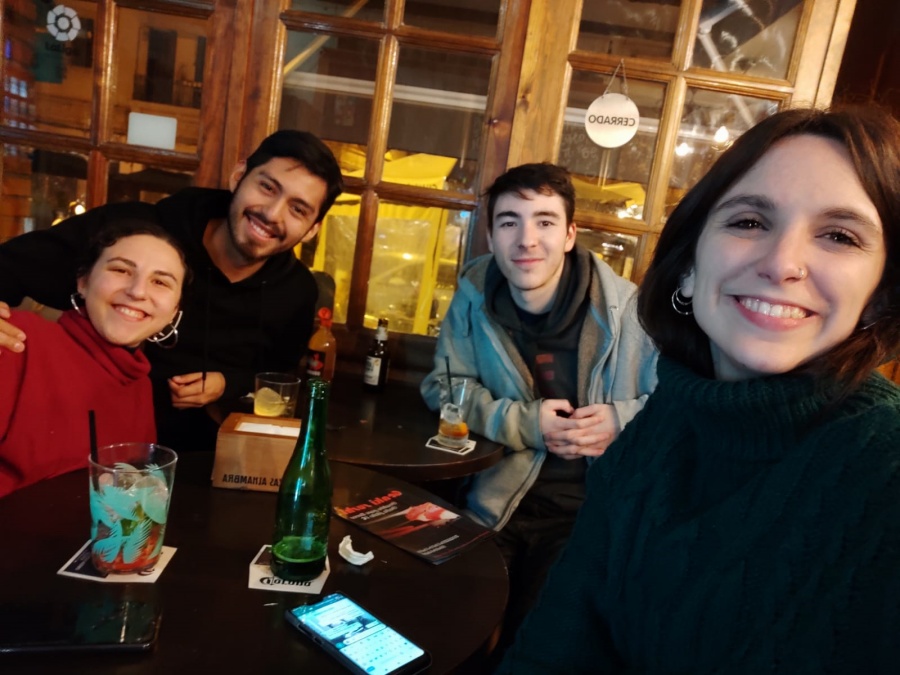 Currently I hardly talk to them anymore, sometimes I see part of their life on social networks, however, I am glad to see that most follow different paths and always sending photographs of those occasions where two or three or four of them meet again Somewhere in the world to reminisce about the good old days and catch up.
Source: https://alanxelmundo.com/constantin-noica-140/?utm_source=rss&utm_medium=rss&utm_campaign=constantin-noica-140