For 127 days, beginning March 1, EPCOT will host the International Flower & Garden Festival, an event where travelers will explore lush gardens, enjoy snacks and drinks, and find collectible souvenirs.
During the EPCOT International Flower & Garden Festival, activities for the whole family will be offered, including the following:
innovative topiaries
This year highlights the debut of the topiaries of Mirabel, Antonio, Isabela and Luisa, from the movie Encanto, who are located at the main entrance of EPCOT to welcome travelers.
Each topiary features character-inspired details, including Isabela creating beautiful flowers between her hands and a light-up butterfly for Mirabel.
Also, in The American Adventure, a new topiary of Princess Tiana is introduced, who wears a ball gown and is accompanied by fireflies.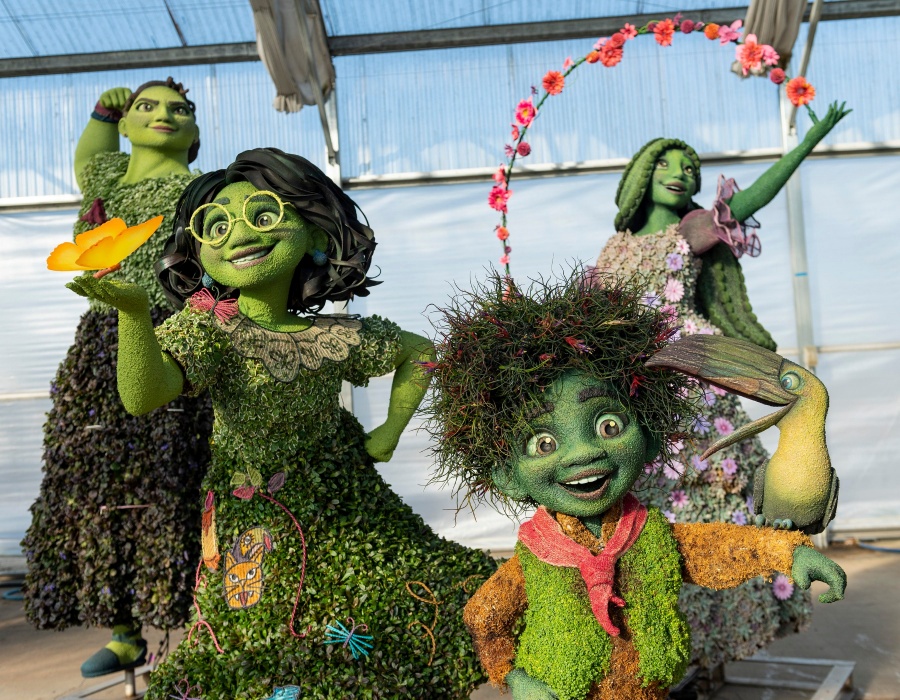 In the French pavilion, the Lumiere and Din-Don topiaries stand out.
This year, more than 200,000 plants were added to the EPCOT gardens for the festival, including another 60,000 in flowerbeds that create the iconic floral designs that make up the World Celebration East & West Lakes.
The topiary of the Dragonhoused in the Japan pavilion, is comprised of sun-loving succulents, adding bursts of color to the nearly 7-meter-long display.
fresh flavors
Throughout EPCOT are more than 15 outdoor kitchens, where guests will enjoy the freshest flavors as spring turns to summer, including more than 50 new foods and beverages.
At The Citrus Blossom, which offers citrus flavors, you will find Orange Sesame Tempura Shrimp with Orange-Chile Sauce; Citrus Baked Brie with lemon marmalade, limoncello macerated cranberries and spiced Marcona almonds; and a light lemon meringue pie.
Magnolia Terrace, located in the American Adventure Pavilion, features a menu with a variety of Louisiana-inspired snacks and beverages, including the Muffuletta Panini with Ham, Salami, Bologna, Provolone, and Swiss with Olive Salad; Crawfish Pie, Bananas Foster Bread Pudding and Bayou Cocktail, made with spiced Bayou rum, coconut rum, fruit punch and orange juice. The acclaimed Spicy Chicken Gumbo, with andouille sausage and BEN'S ORIGINAL™ Long Grain & Wild Rice.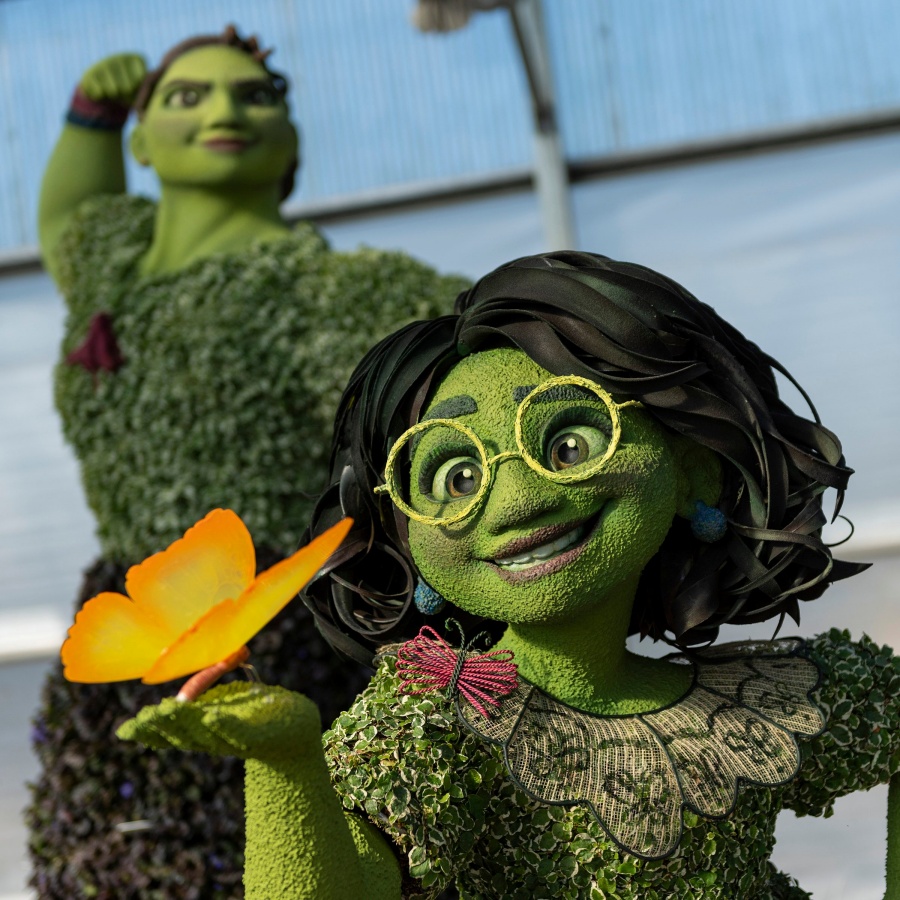 EPCOT Farmers Feast will offer a rotating menu that will change three times throughout the festival and will represent the best local ingredients. Some of the dishes it will offer are Spice Cake with Cream Cheese Frosting, Candied Pecans and Parsnip on the Early Bloom menu; Grilled Swordfish with crushed fingerling potatoes, pea-mint puree, grilled asparagus and lemon white butter on the Springtime Menu; and the Sweet Corn Crème Brûlée with corn biscotti on the Summer Solstice Menu.
Visitors will also be able to take a delightful tour of the gardens and explore EPCOT with Garden Grazea fresh food walk highlighting 11 delicious plant-based sweet and savory options, all listed on Festival Passport.
Concerts
The America Garden Theater will host the Garden Concert Series, featuring internationally recognized artists from Friday to Monday, as well as local Orlando talent.
Artists to be featured include:
Smash Mouth

Blue Oyster Cult

The Pointer Sisters

Luis Figueroa

Piso 21

Switchfoot

Croce too

Casting Crowns

Jason Scheff

Plain White T's

Simple Plan
Lunch and dinner packages will be available at eight EPCOT locations with guaranteed seats at the Garden Rock Concert Series.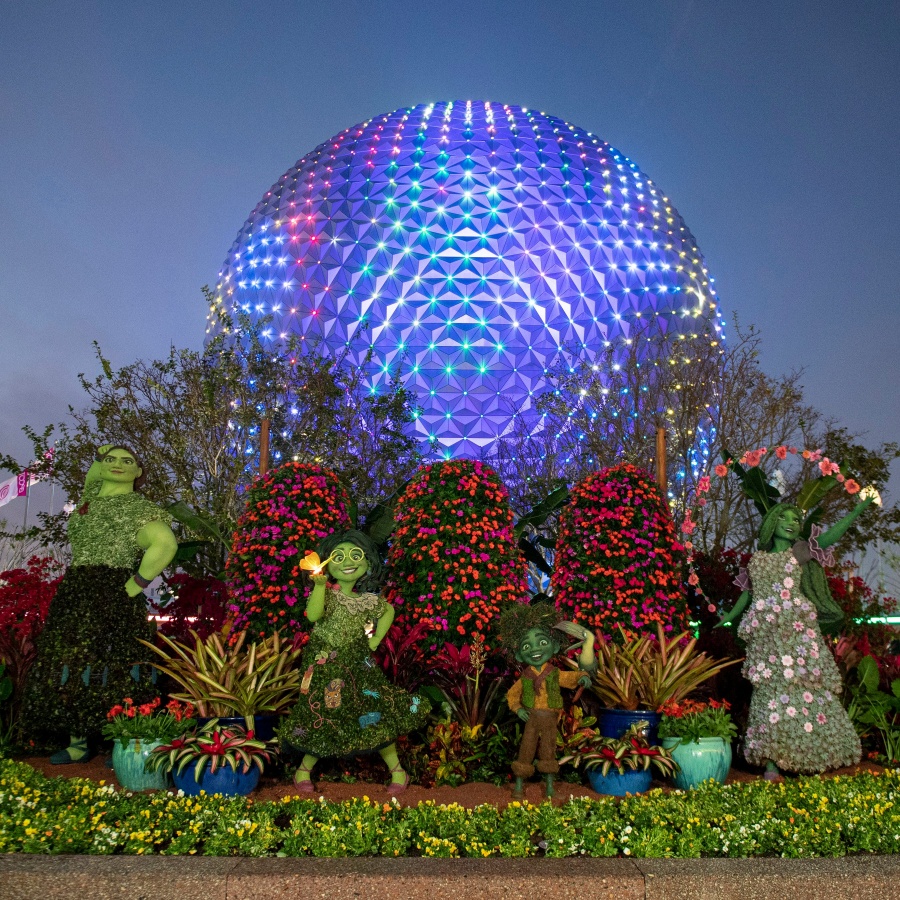 EPCOT International Flower & Garden Festival will be held from March 1 to July 5, 2023, at EPCOT in Walt Disney World.
Source: https://alanxelmundo.com/comienza-el-epcot-international-flower-garden-festival/?utm_source=rss&utm_medium=rss&utm_campaign=comienza-el-epcot-international-flower-garden-festival