For: @monytodoterreno
It is well known that in Amsterdam there is almost one bicycle per person, here I tell you if this city so accustomed to cyclists is possible to visit from a wheelchair.
Public transportation
The first thing we did when we arrived was get our ticket for public transport, you can buy it virtually with the GVB app or like us at a point of sale. When using transportation you must record every time you leave and enter.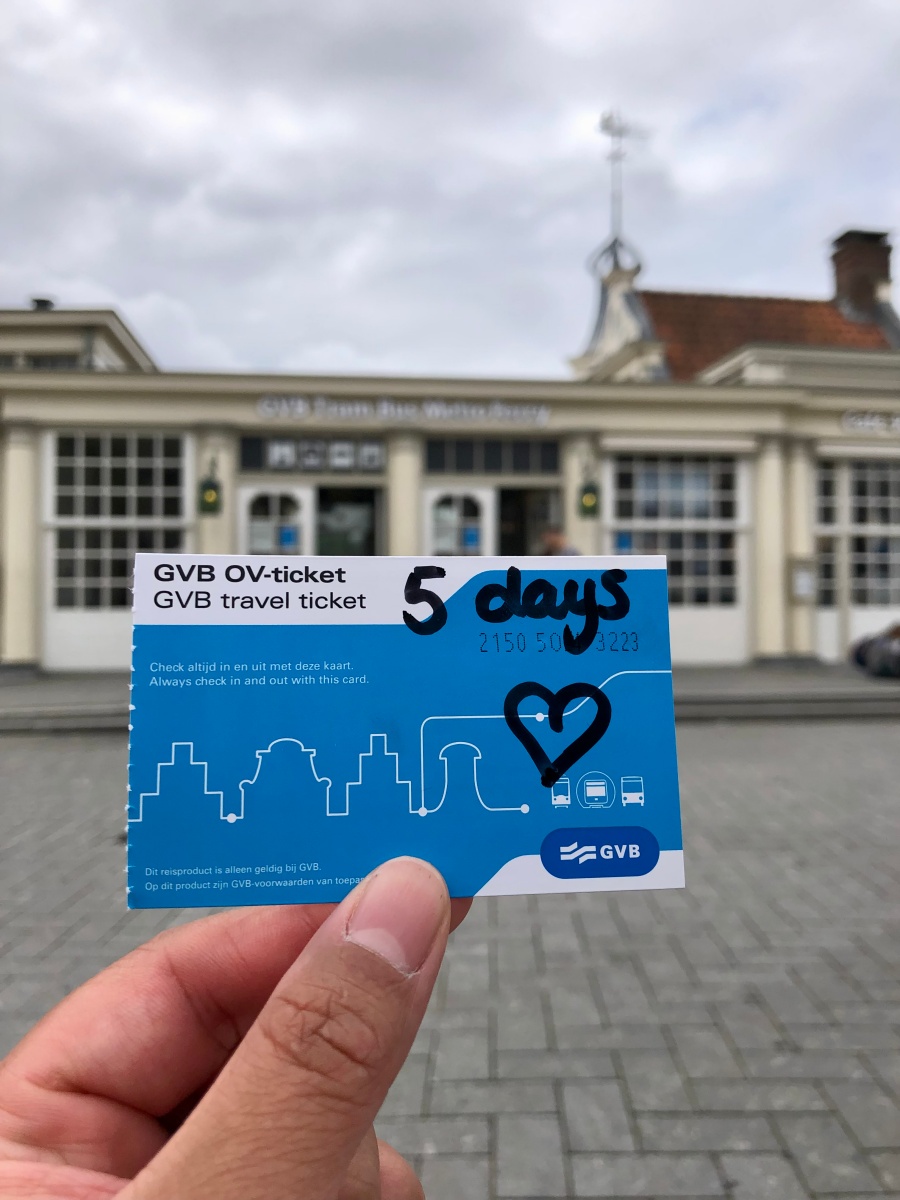 Cycling through Vondelpark
It seems cliché, but the city is full of bikes, some of them belonging to two people, some rusty and forgotten and even decorated.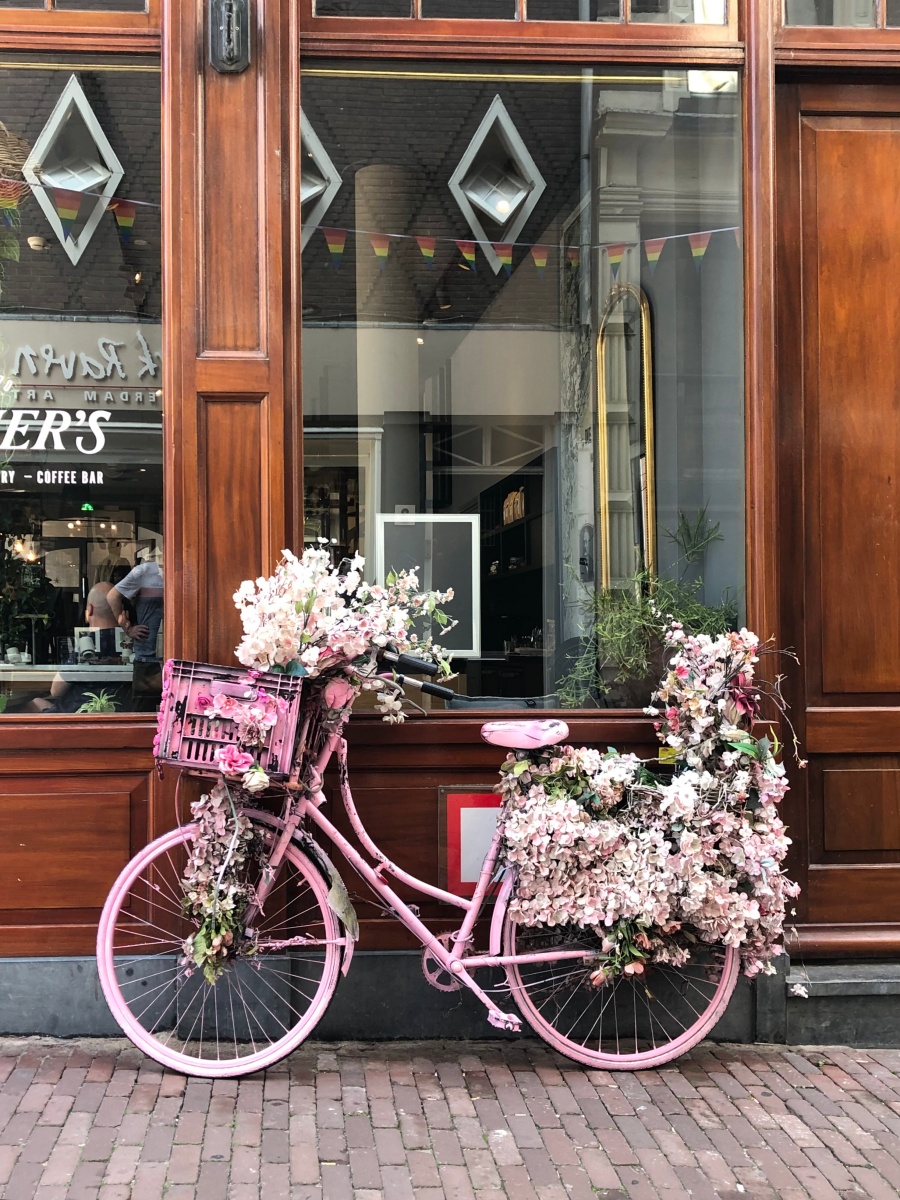 In short, you cannot miss the experience of riding one around the city. I have never been on one myself, but Amsterdam made it possible to live the experience of riding differently:
Among the wide variety of places to rent bikes, we chose @starbikesamsterdamwe arrived with the idea of ​​renting one with a platform to climb a chair (you can see some photos on their Instagram), but after an hour it seemed like a better idea to rent a third wheel, which is basically a motor that is mounted in front of the chair and Without a doubt this was my favorite part of the trip, I enjoyed it very much, it was like a dream for me to share something like this with my partner, him on his bike and me in my chair, but we could go at the same speed.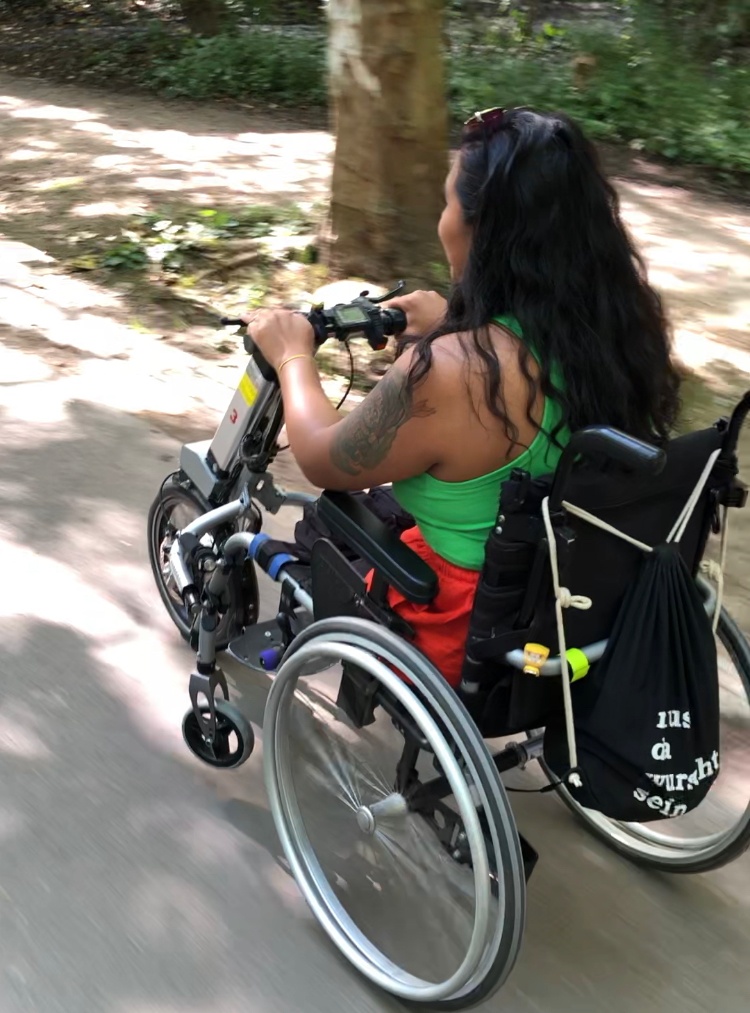 The museums:
Rijksmuseum: Museo de arte
The visit was super interesting for me using the app on my phone and my headphones, with the audio they tell you the story behind the paintings and details that can sometimes go unnoticed.
I think it takes more than a day to go through the entire place, so the app here is also a great help since you can choose to go to highlights and minimize the time.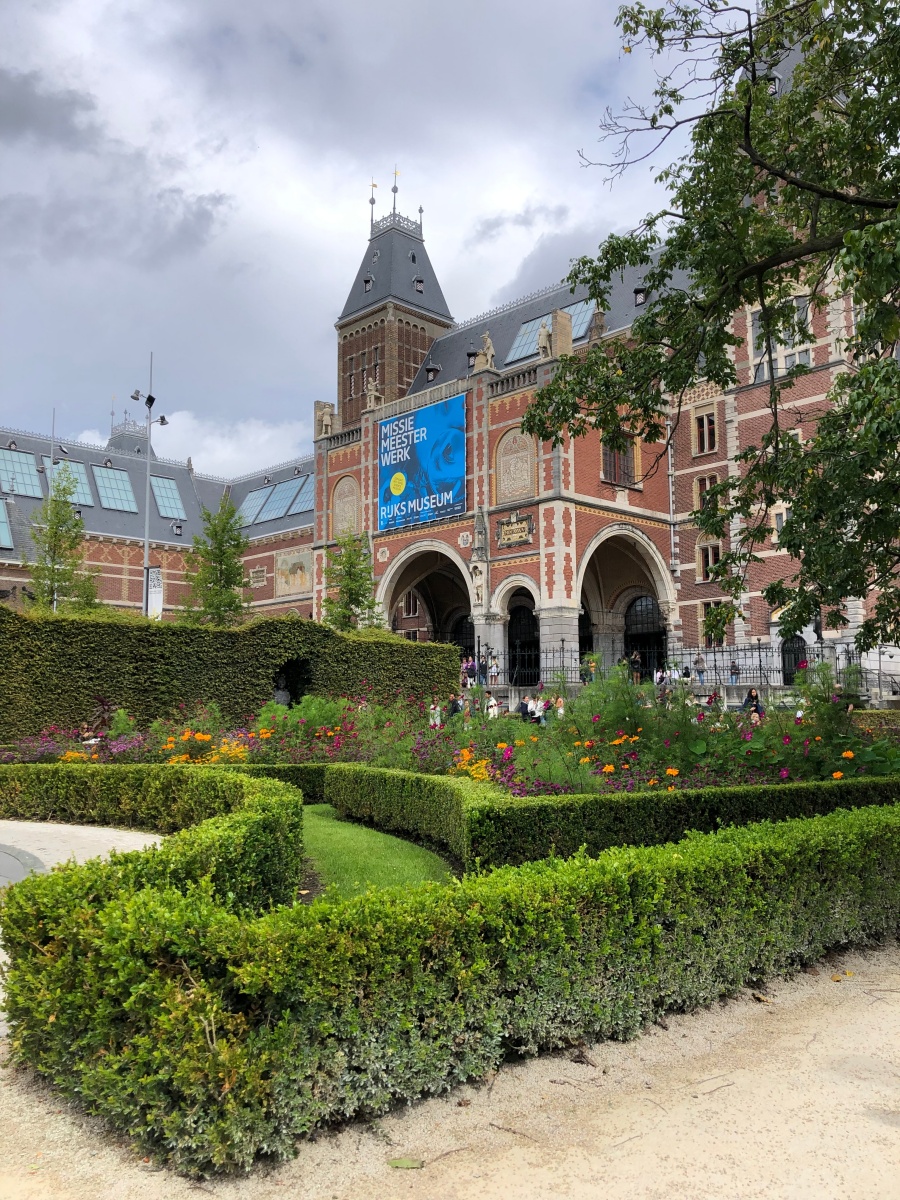 The most famous work (unmissable due to its large size) is "La Ronda de night¨ painted by Rembrandt, however, the museum has much more to offer such as its works from the colonial past and of course Van Gogh.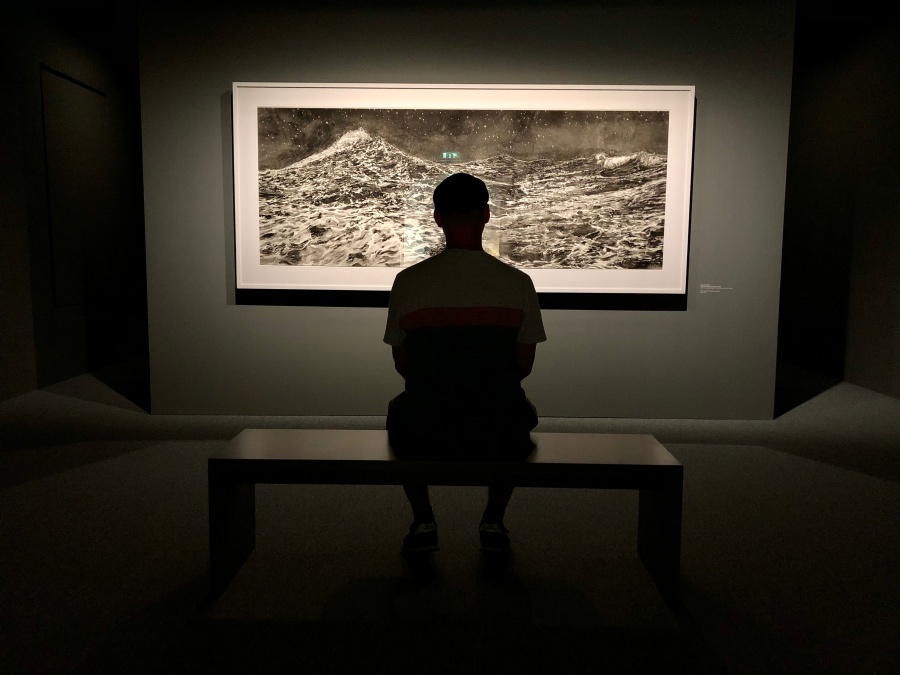 We almost toured the entire museum, but in the end I was already very tired of being in the wheelchair, so I finished seeing and listening to the works with the app in the comfort of the hotel, it's the cool thing about museums being digitalized and With access to the entire public, I know that nothing compares to going to the museum, but it is another way to access them no matter where you are.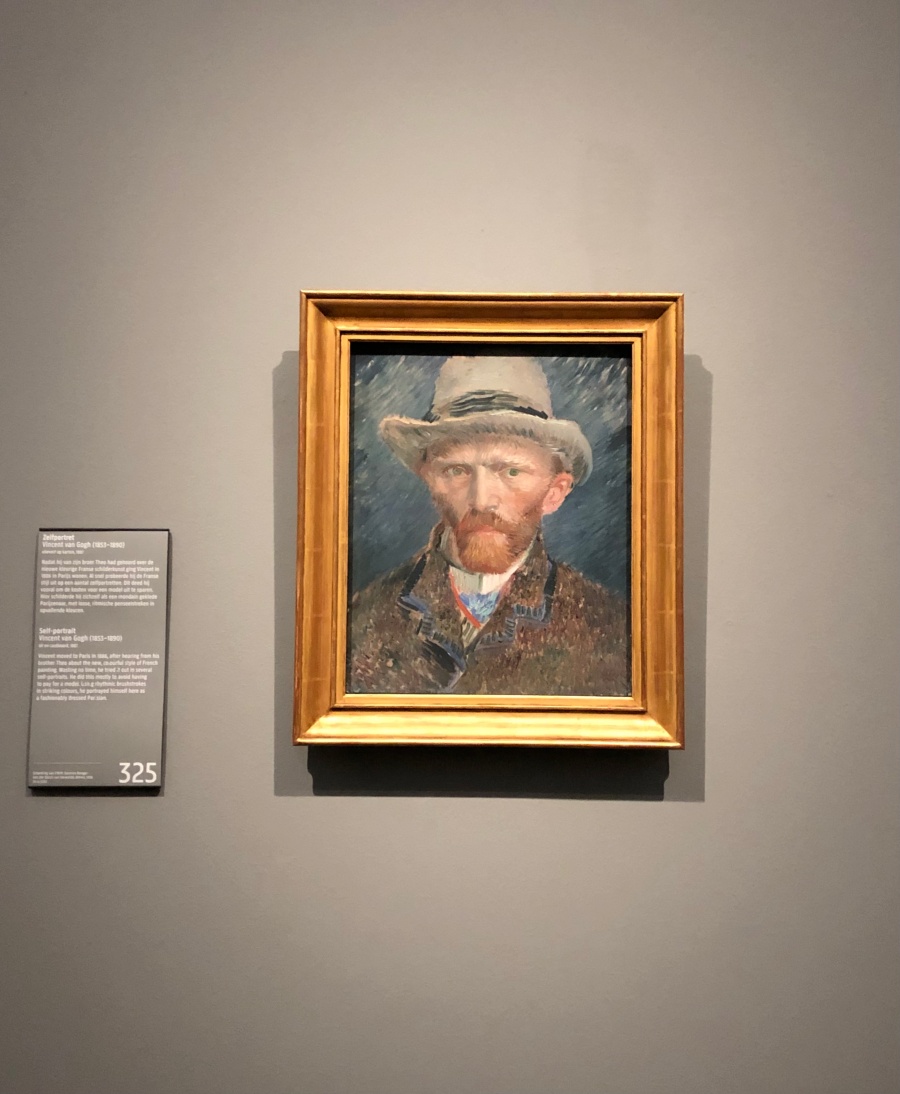 Scheepvaartmuseum: Museum of maritime history
In all honesty I didn't want to spend another day (of the 5 we were in the city) inside another museum, but it's good that my partner convinced me because the Maritime History Museum impressed me, it shows everything about the construction and use of ships , in how Amsterdam in the past was the main commercial port, whose ships hunted whales and transported millions of African slaves to America (about 10% died from diseases and deplorable conditions). In the museum they have a replica of the Amsterdam ship, in which I was able to access the middle part with an elevator.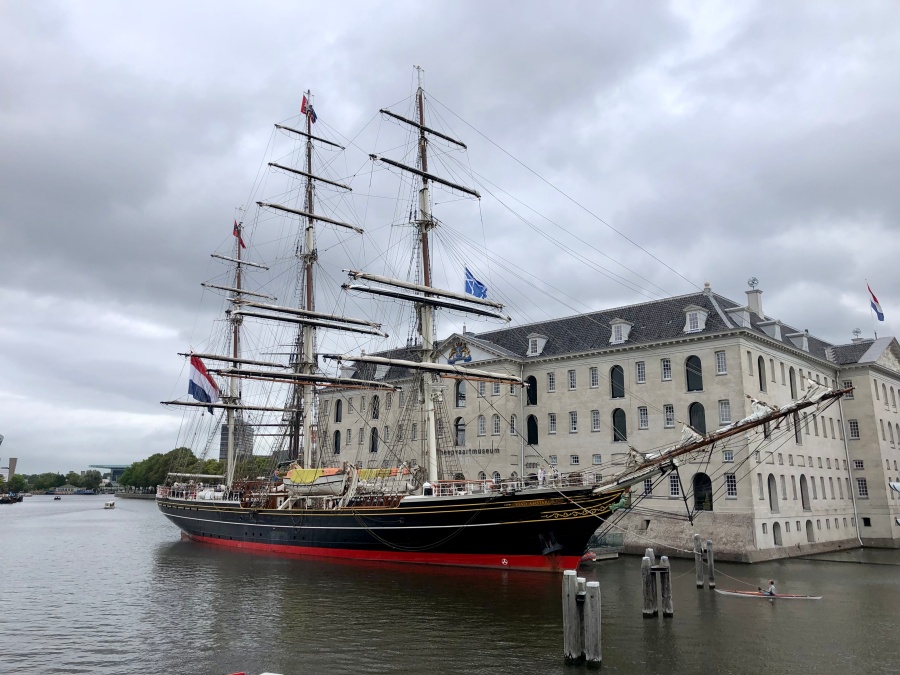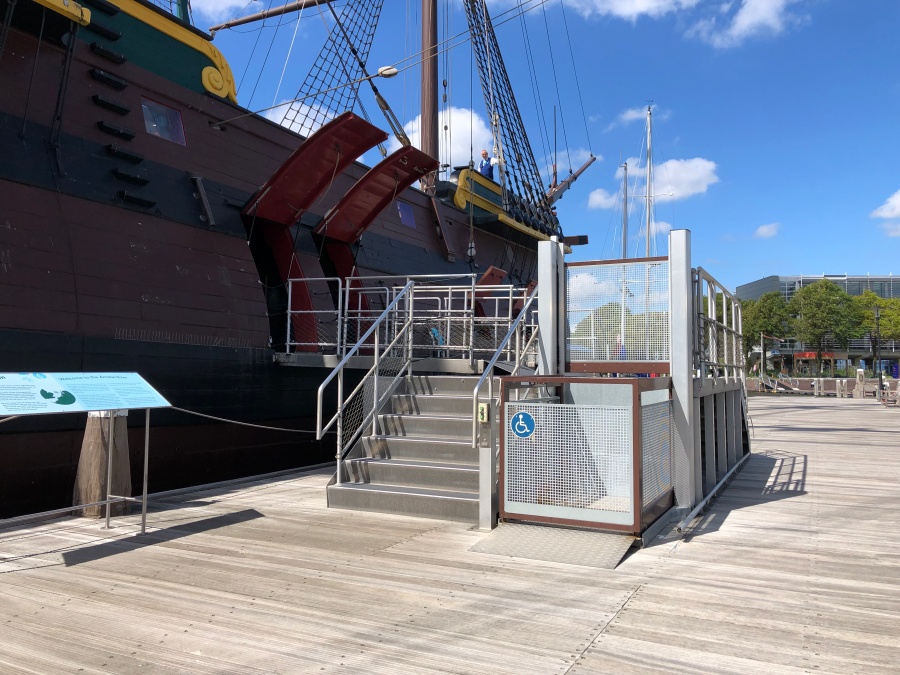 Another museum that I wanted to visit was the Anne Frank House, however, you must buy the tickets well in advance. I didn't buy them because I wasn't sure I could get in with a wheelchair, so I researched what I could and how I could only have access to a small part, I decided to skip the visit, fortunately Alan x el mundo has a video showing the place and so he allowed me to see this memorable site.
On other topics, I don't want to miss two super important points when you travel in a wheelchair, toilets and places to eat.
To put it bluntly, finding a bathroom was difficult, especially when we were exploring the city. I went several times to the bathroom at the Amsterdam International Theater where they had one that was accessible, although it was locked, the bar waiters allowed me in. I also went in the bathroom. Heineken Museum that although we did not visit I was able to use the bathroom, another option was The Red Cross. There were some public bathrooms, but I couldn't get into any of them, they were closed, they looked out of service and neglected.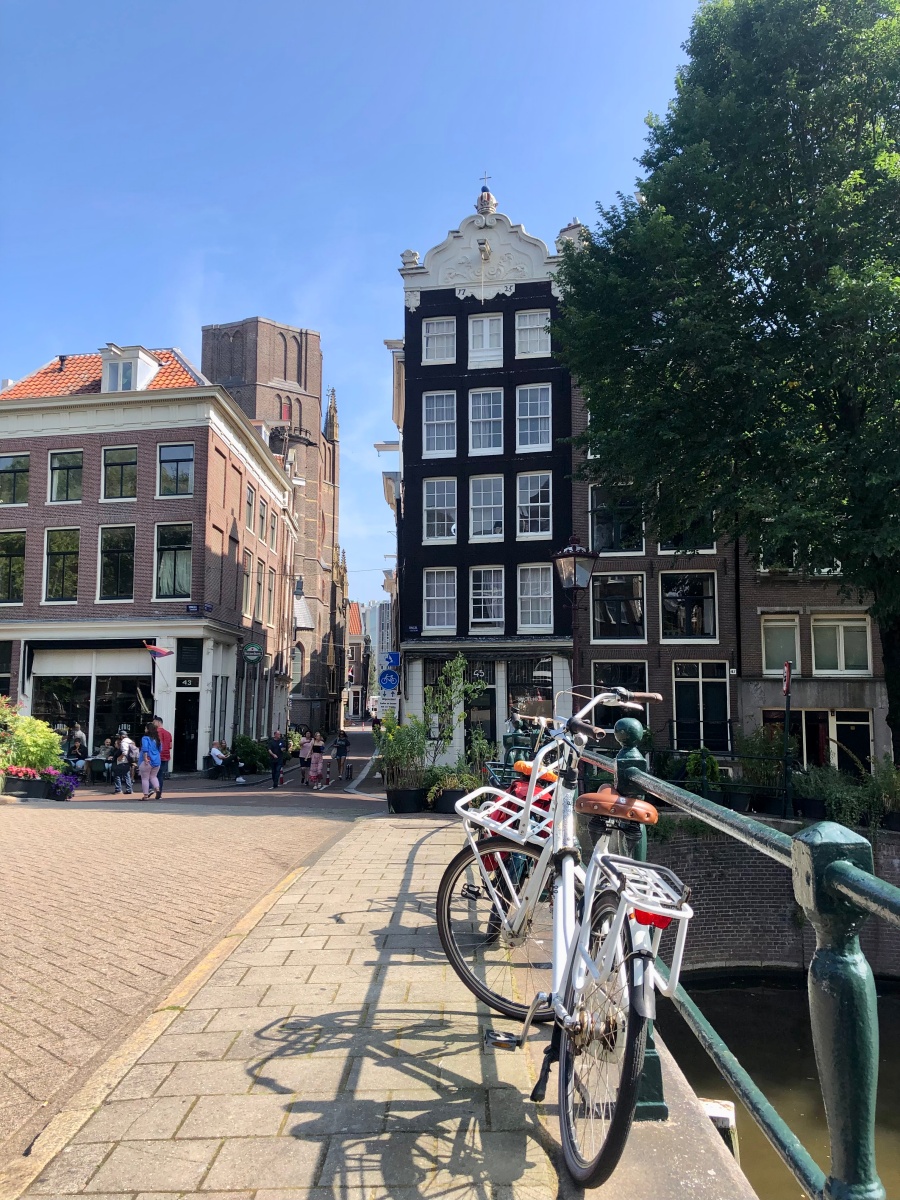 For food there is something to choose from and in general we found good things, the only thing I do not recommend is choosing a place without first reading the reviews on the internet, one day we, very hungry, entered a pizzeria and a few minutes after ordering the food I realized that we had fallen into a tourist trap, the place empty, the food tasteless and very expensive.
Fortunately we learned our lesson and found delicious places, I recommend @mangia_pizza_zeedijk, @fabelfriet and a Dumplings place located at 60 Nassauplein Street.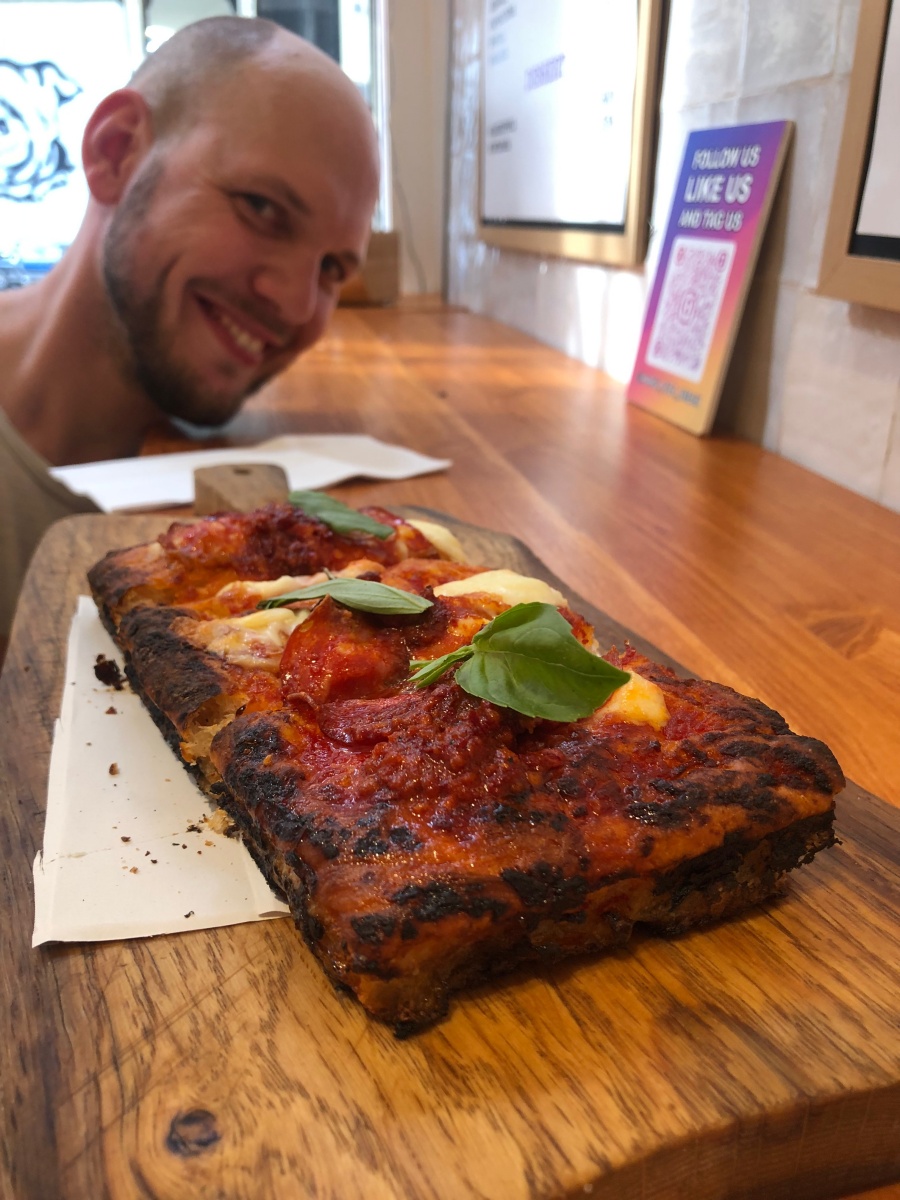 The tour of the canals was also great, we did it with the Blue Boat company that has an elevator (I will post a video on Insta of how it worked with the wheelchair) and you can do the tour outside or inside, I decided to go inside to be able to listen to the audio guide, I highly recommend it because it allows you to see a large part of the city as well as the houseboats.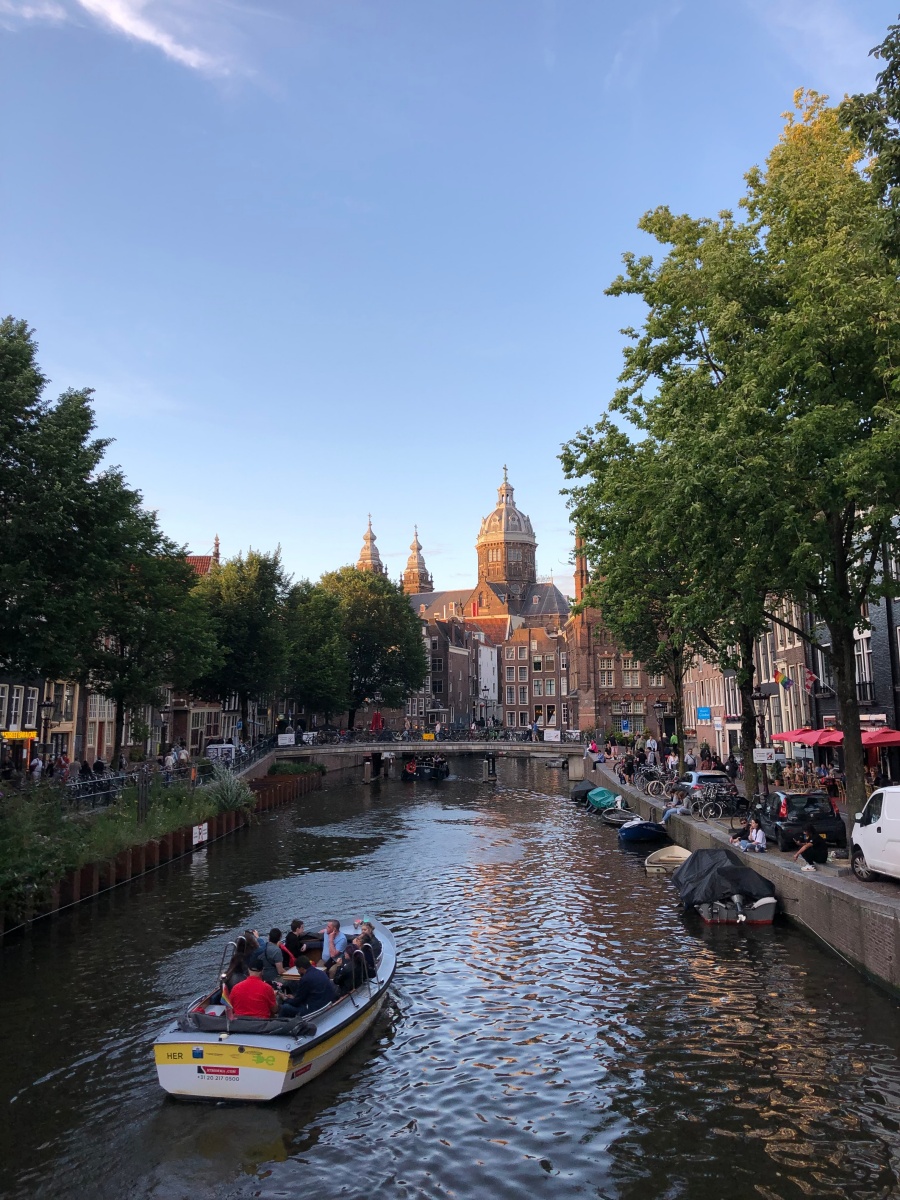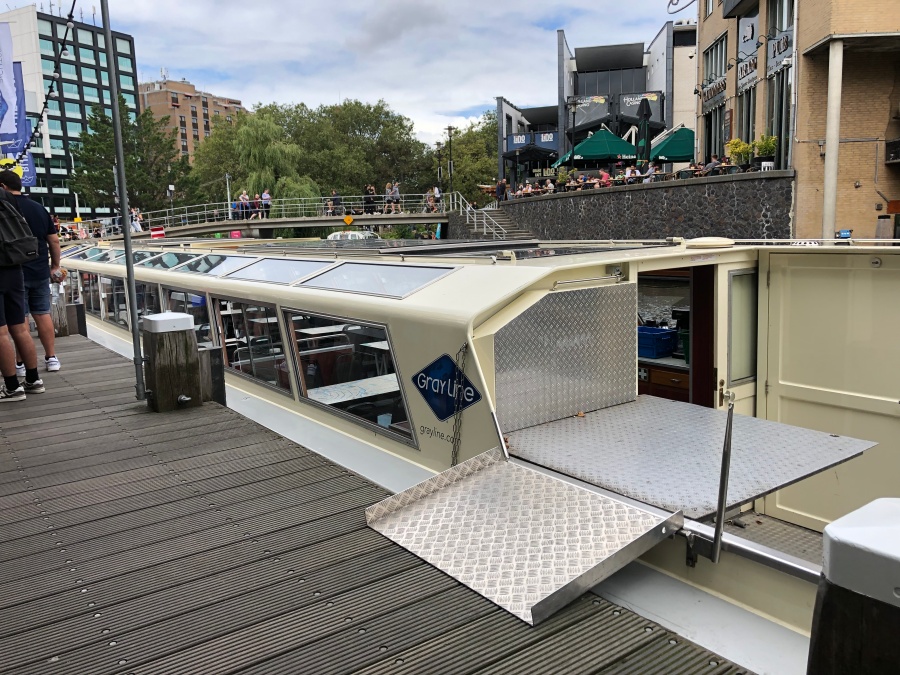 The friendliness of the people and its streets accustomed to wheels made our trip to Amsterdam a unique experience that we would undoubtedly repeat again.
Source: https://alanxelmundo.com/amsterdam-sobre-ruedas/?utm_source=rss&utm_medium=rss&utm_campaign=amsterdam-sobre-ruedas