When the Amazon is named, our mind always travels to the jungle, the river, the wild animals and surely even Tarzan goes through our heads. But rarely is this place thought of as a gastronomic destination, without knowing the magical amount of flavors that can be found in this wonderful territory of 6.7 million square kilometers.
This journey through Amazonian gastronomy begins with an immense cultural shock, since despite being part of the Colombian territory (the one that I visited) different cultures are combined that blend in its streets and in its jungle. 13 Amazonian, Colombian, Brazilian and Peruvian ethnic groups prowl the streets of Leticia as if it were a common territory and mix not only their physical characteristics but also their language, their clothing and of course their gastronomy.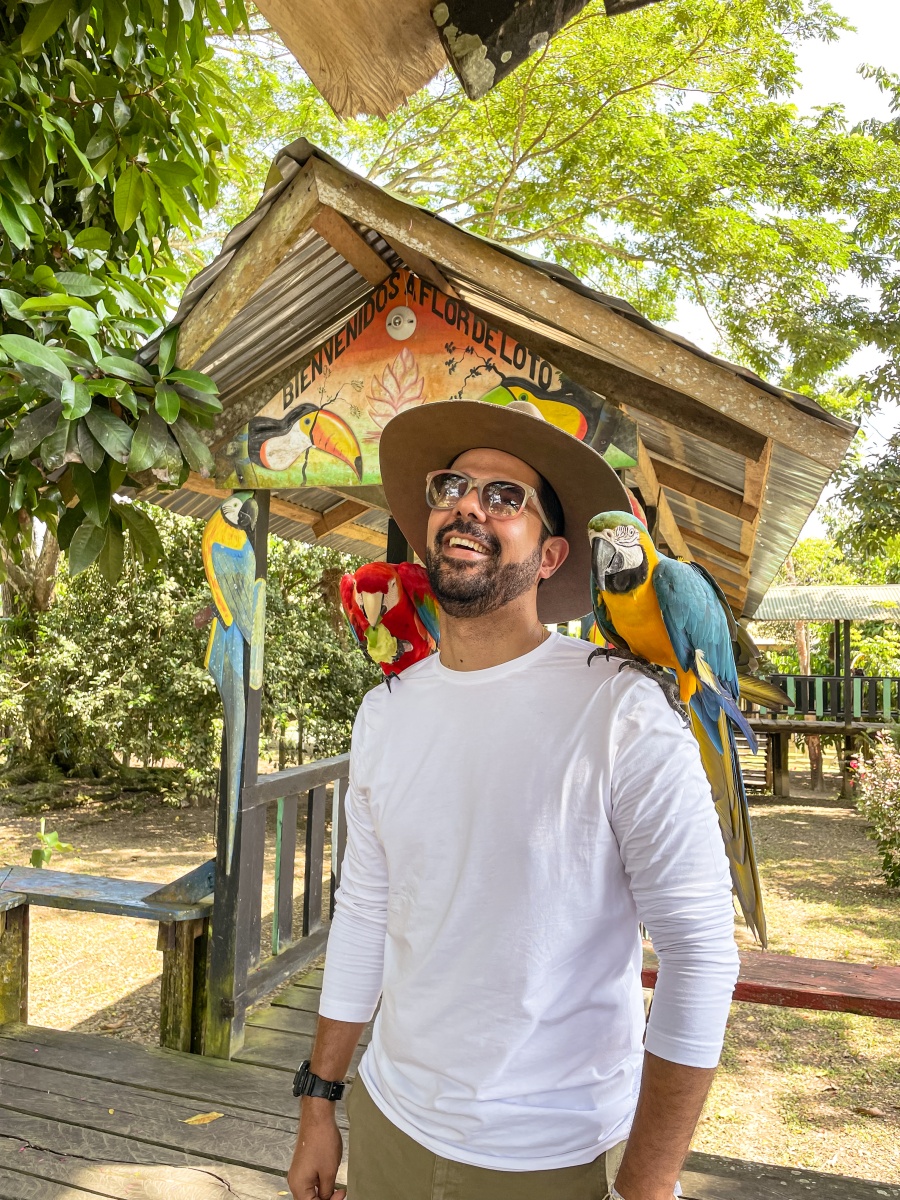 If I told you mojojoy, Camu camu, Macambo, Mambe, Copoazu, Araça, patarasca, pomaroso or Copoazu, what is the first thing that comes to mind? To me, literally, as if it were a language, I would start looking for its translation into Spanish, but unlike all this, it is about typical foods, fruits or preparations that can be enjoyed in these not so distant lands.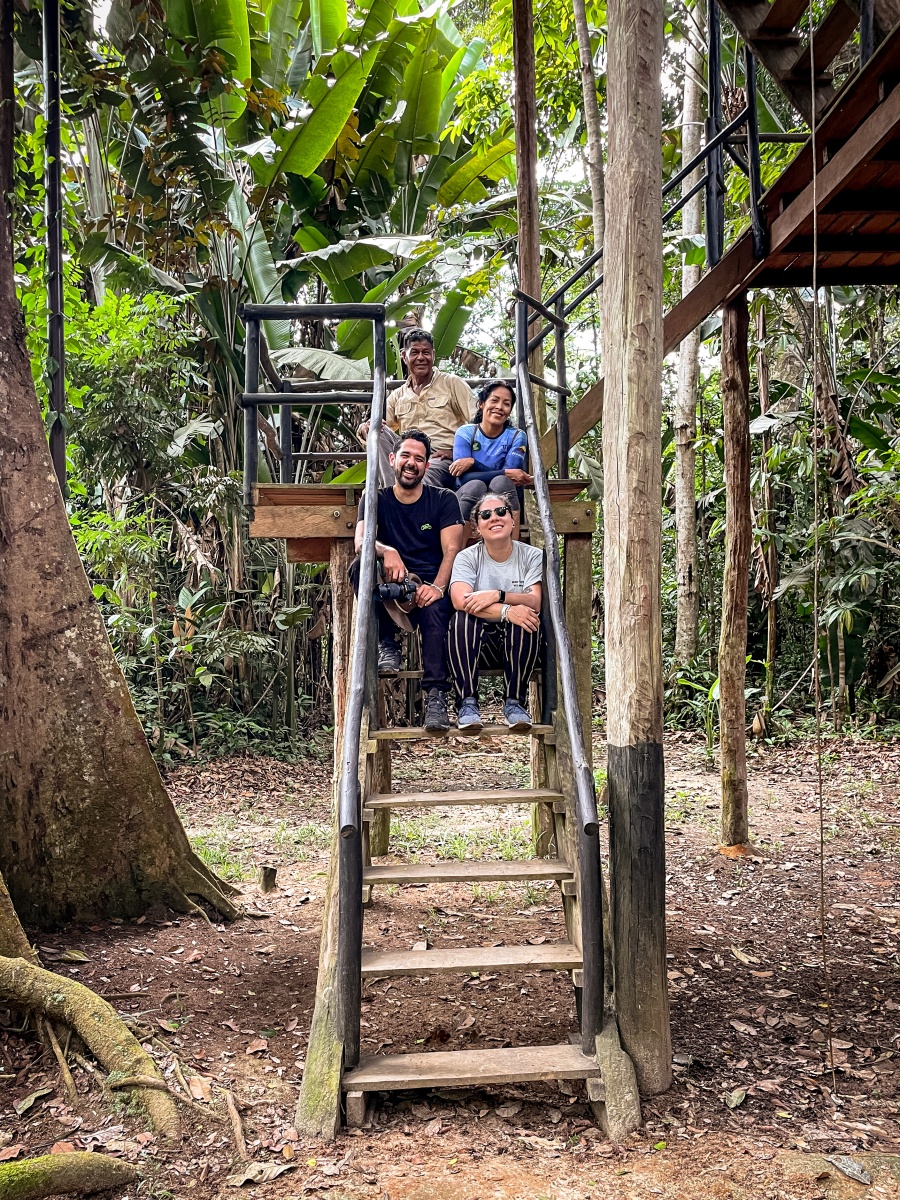 Juan and Betty, from Ecodestinos, natives of the area, are my guides on this gastronomic adventure that without any warning begins with a Mojojoy. An unsightly looking little worm that is grown in the Canaguncho palms and can be eaten alive or prepared in a number of different ways, in my case I went for a Grilled Mojojoy with mashed potato which I ate with much suspicion but later from the first bite it dissipated and it became a pleasure to discover an oily flavor, intense but quite pleasant and that as with everything in the Amazon, this bug also has medical benefits that, according to what they tell me, are proven and with which respiratory problems are treated with almost miraculous results.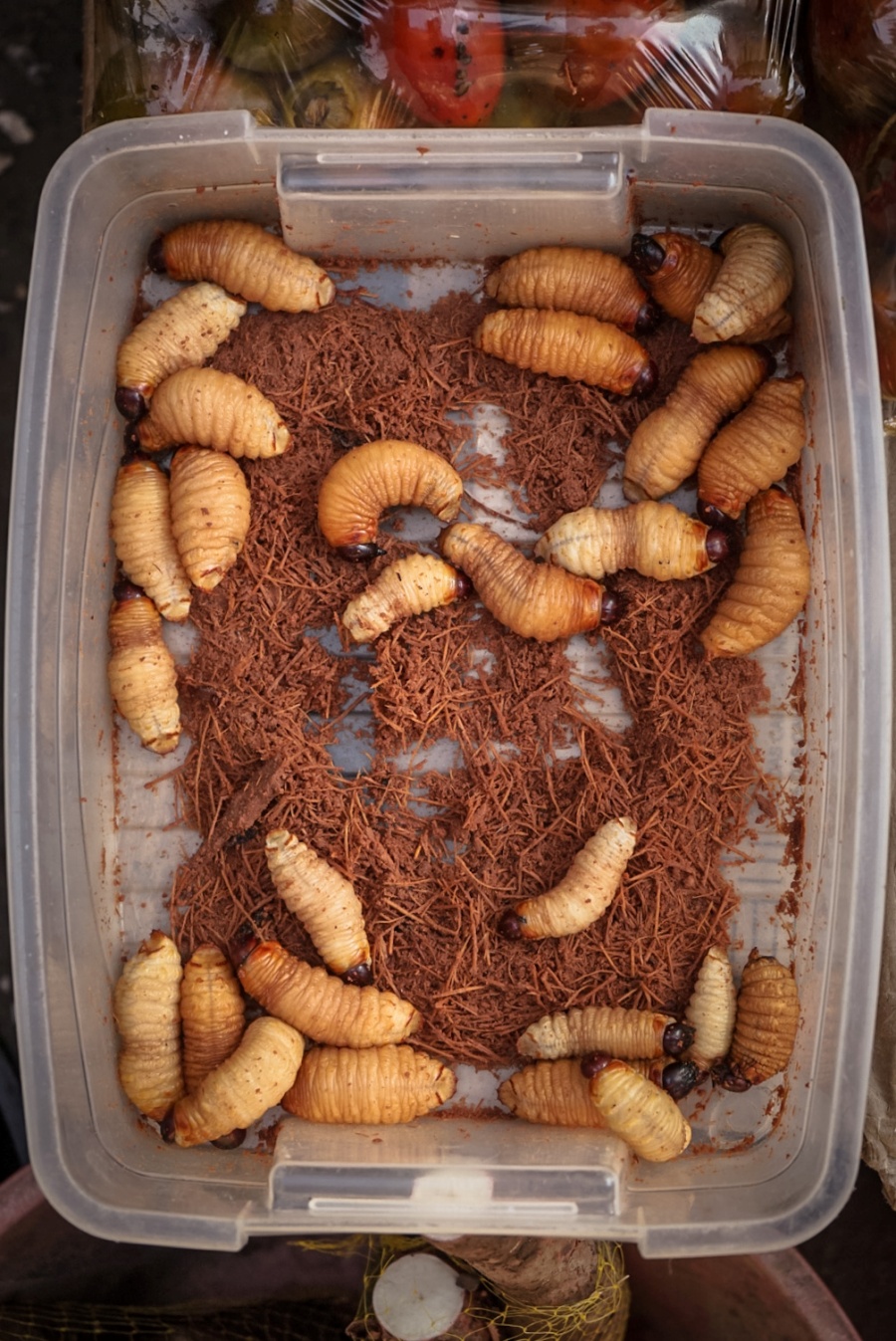 After this small starter, the main dish was the Pirarucú prepared in Patarasca. The Pirarucú, a native fish of the Amazon whose particularity is that it has lungs instead of gills, as well as being enormously sized compared to other fish in the region and the entire world (it can measure up to 3 meters and weigh up to 200kg), in addition It is one of the most delicious fish I have ever tasted. And Patarasca is the way it is prepared, wrapped in Bijao (Palm Leaves) leaves, minced tomato, onion and spiced with herbs native to the region. Definitely one of the gastronomic jewels of the trip.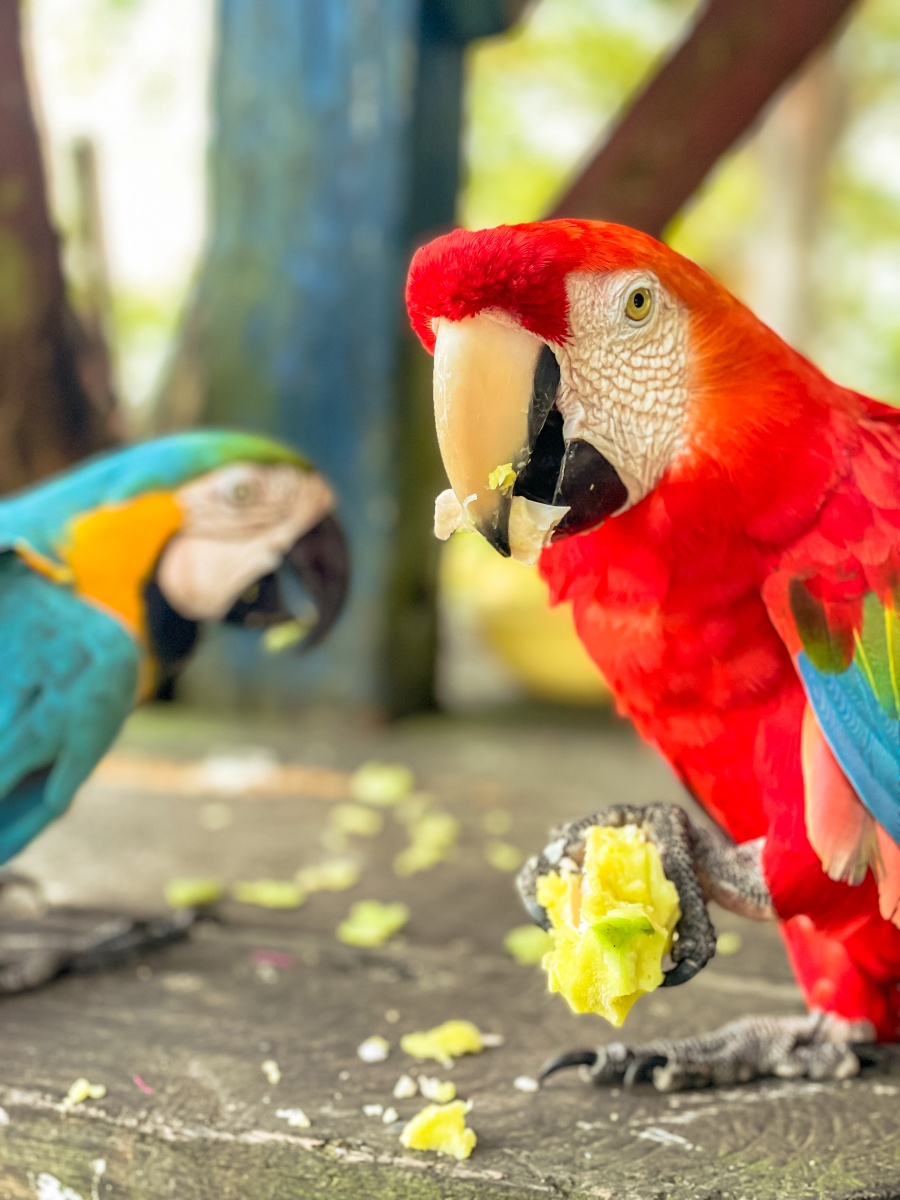 The next step was to take a walk through the central market. Those who know me know that markets are my obsession, visiting them, photographing them, talking to their people, telling me what they sell and of course trying them are part of my trips and sometimes they are why I visit that place I go to. In this case the amount, especially of new fruits that I discovered was something that definitely made the 8 hour plane trip with a layover in Bogotá from Medellín worthwhile.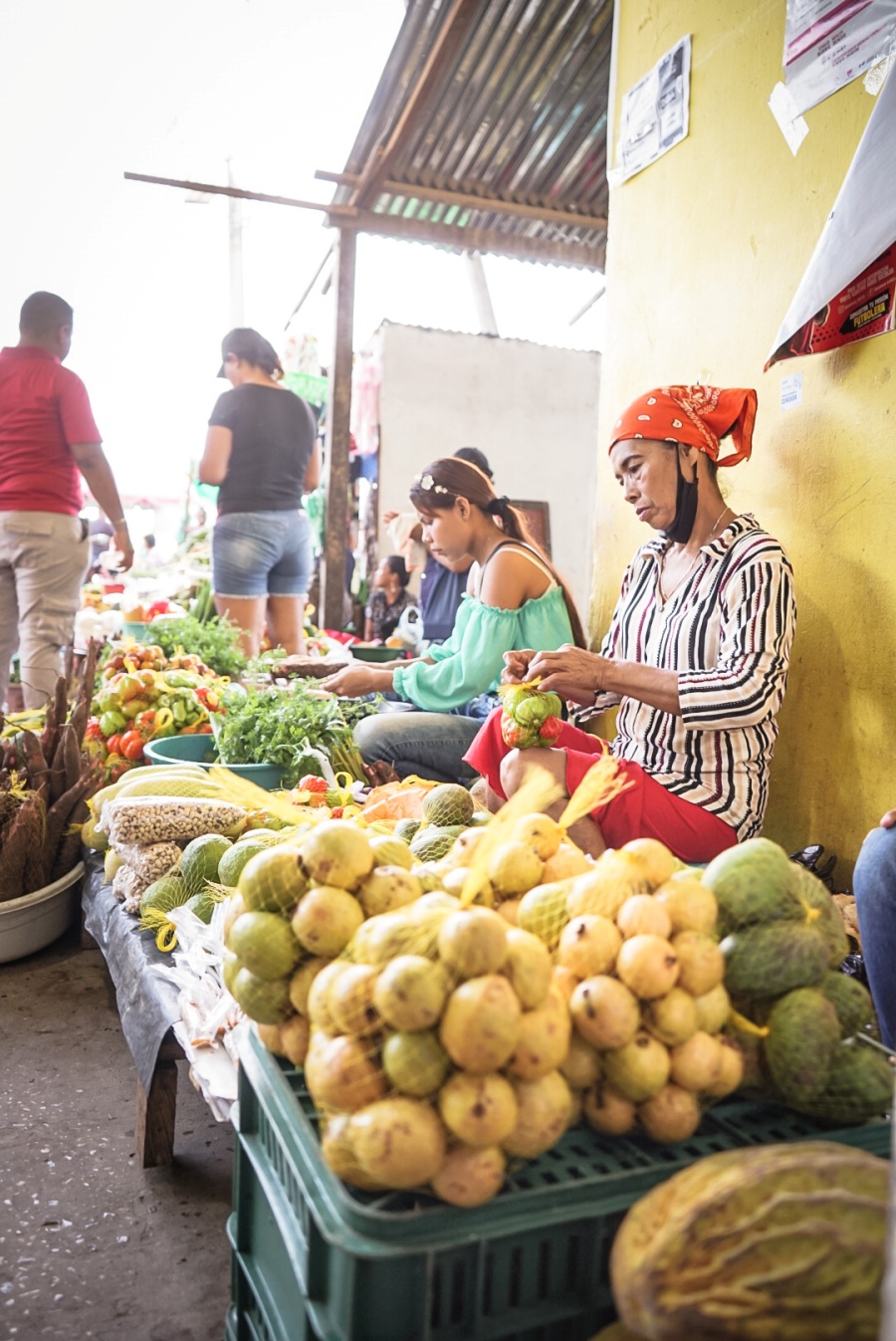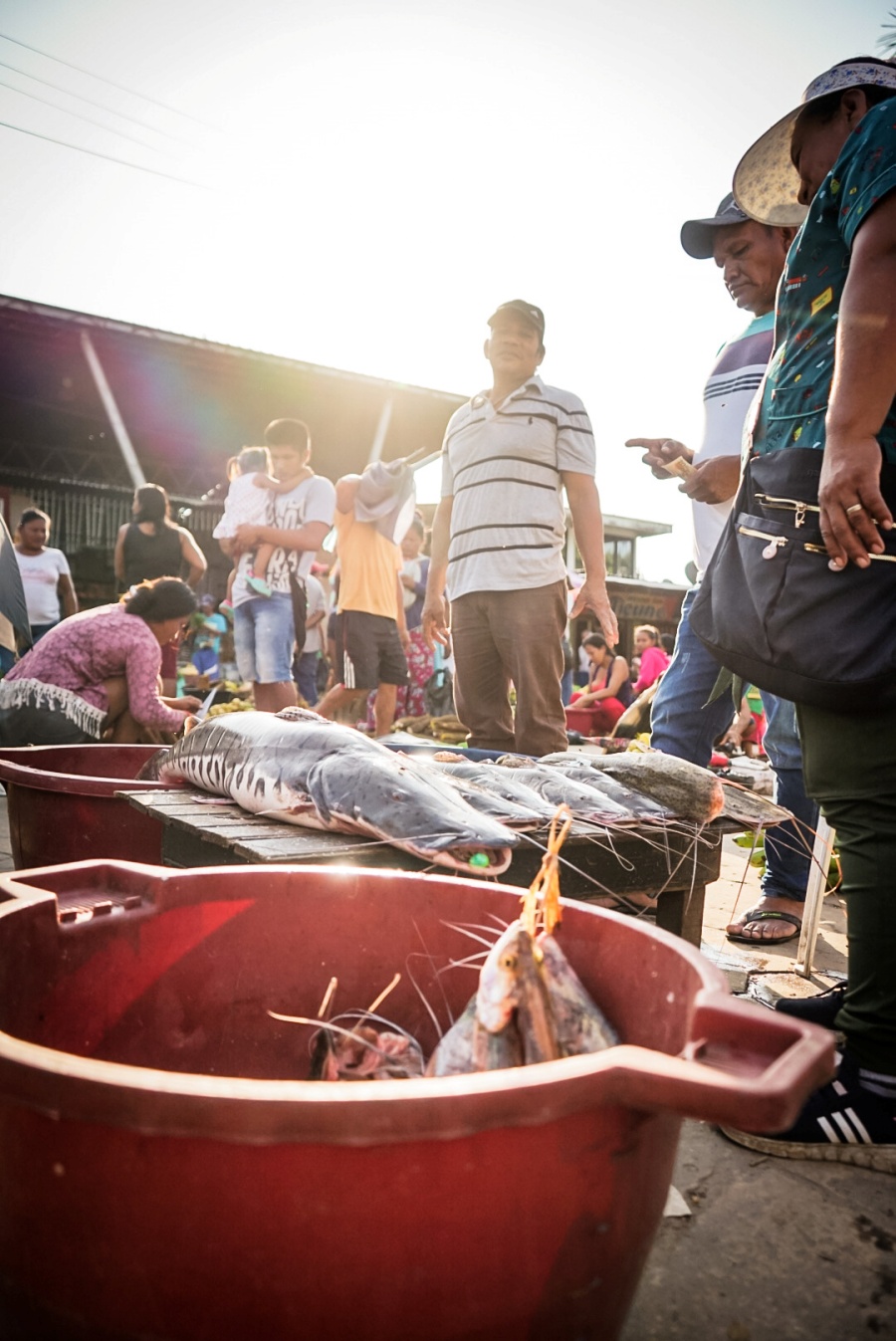 Macambo, Camu Camu, Arazá, Copoazú, Pomaroso, Lulo among many other fruits, each one with different flavors and aspects, can be found in the small and crowded market stalls, attended by peasants or indigenous people who travel hours through the mighty river to get there. before the sun rises to the Leticia market, which is where residents and foreigners gather to buy these fruits to consume them in the form of juices, ice creams, desserts or different preparations that these delicious fruits allow.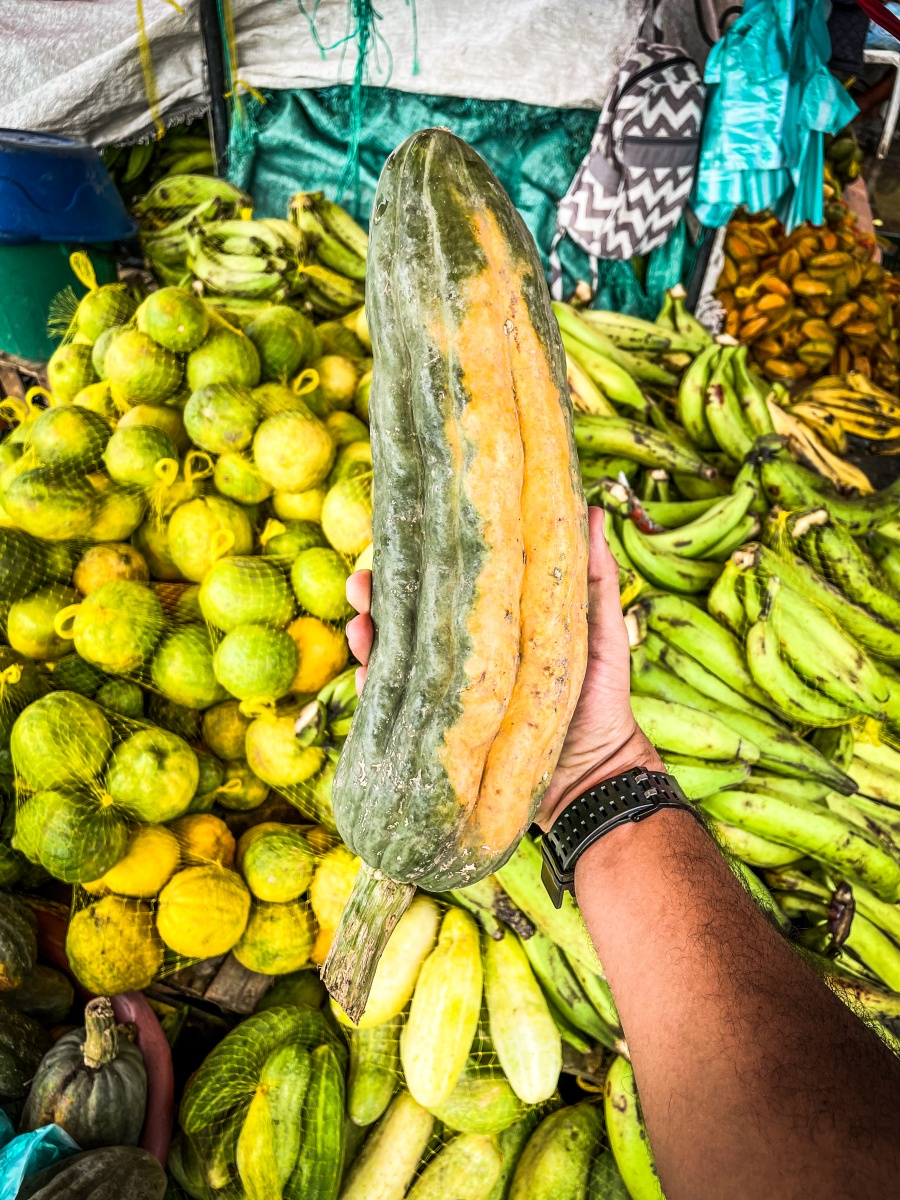 The best thing about the Amazon is that just a couple of kilometers from the urban area of ​​the city you can visit leafy places where you can see all these fruits on their own trees, bushes or even on the ground, growing naturally and completely. free of unhealthy substances for the body. Walking through these forests where the fruits almost grow naturally and not always with controlled crops is something that should be done once in a lifetime, walk the trails, and take fruits from the trees themselves or collected by natives who they take them to their Malokas (1), As happened to us with Sonia, when she welcomed us in her native language to the Maloka Kapiu and offered us different dishes, drinks and accompaniments made from the poisonous yucca that grows in the region and which constitutes the diet of the natives. We start with the Casabe, a kind of tortilla made almost in seconds based on the starch left over from the preparation process of the Caguana, a thick and warm drink with a neutral flavor but that is combined with different fruits to give it flavors like Pineapple that in my opinion case I found it delicious. The preparation processes are very long and can even last days, but since it is prepared in large quantities by the women of the community, it makes sense since it is done several weeks apart.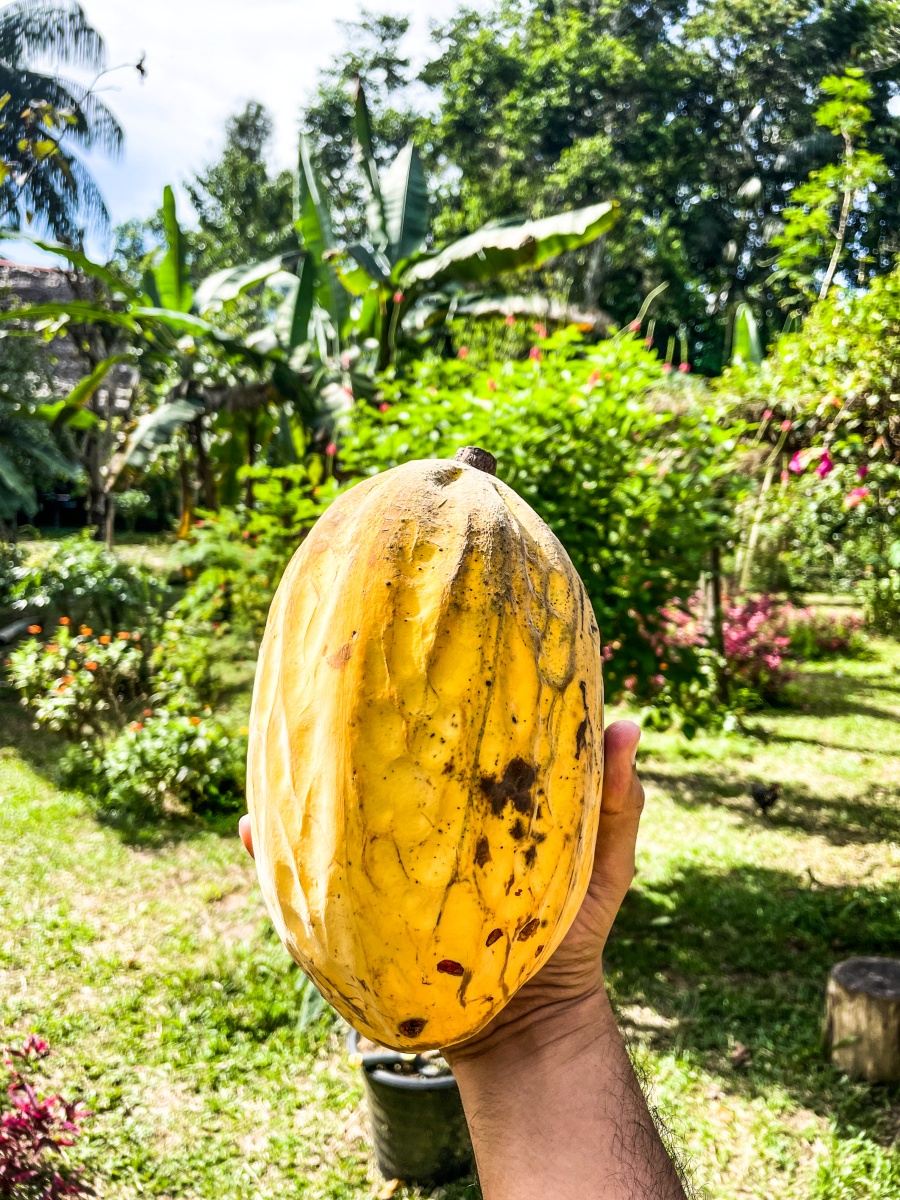 The ants, these small animals that abound in the region are also a delicacy, with preparations that range from delicious ice creams that fall perfect for hot flashes and humidity to accompaniments such as Tucupi, which is the sauce that comes out of hours of cooking from the extract of the poisonous cassava and that mixed with Hormigas becomes a bit spicy, perfect to accompany the casabe, the Pirarucú, the chaufa rice or any dish that they put on the table.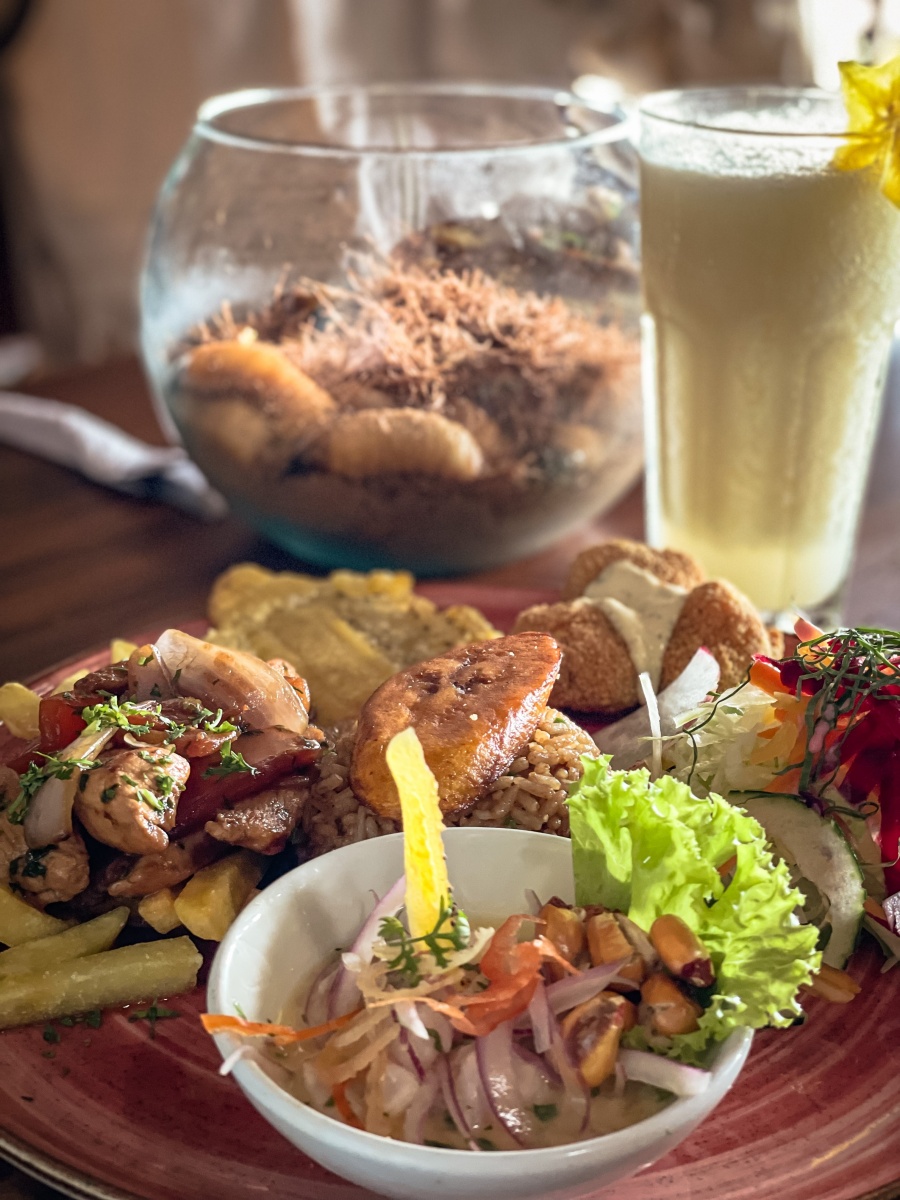 In short, this trip gives you hours and hours of reading, but since the idea of ​​this blog is to make you want to visit the Amazon and enjoy all its variety of flavors, I leave you with the mojojoy (little worm) of curiosity and be encouraged. to take a route to this natural and gastronomic paradise that the Amazon jungle offers us, so that they dare to try new flavors and take a little of the lungs of the world in their hearts… and in their belly.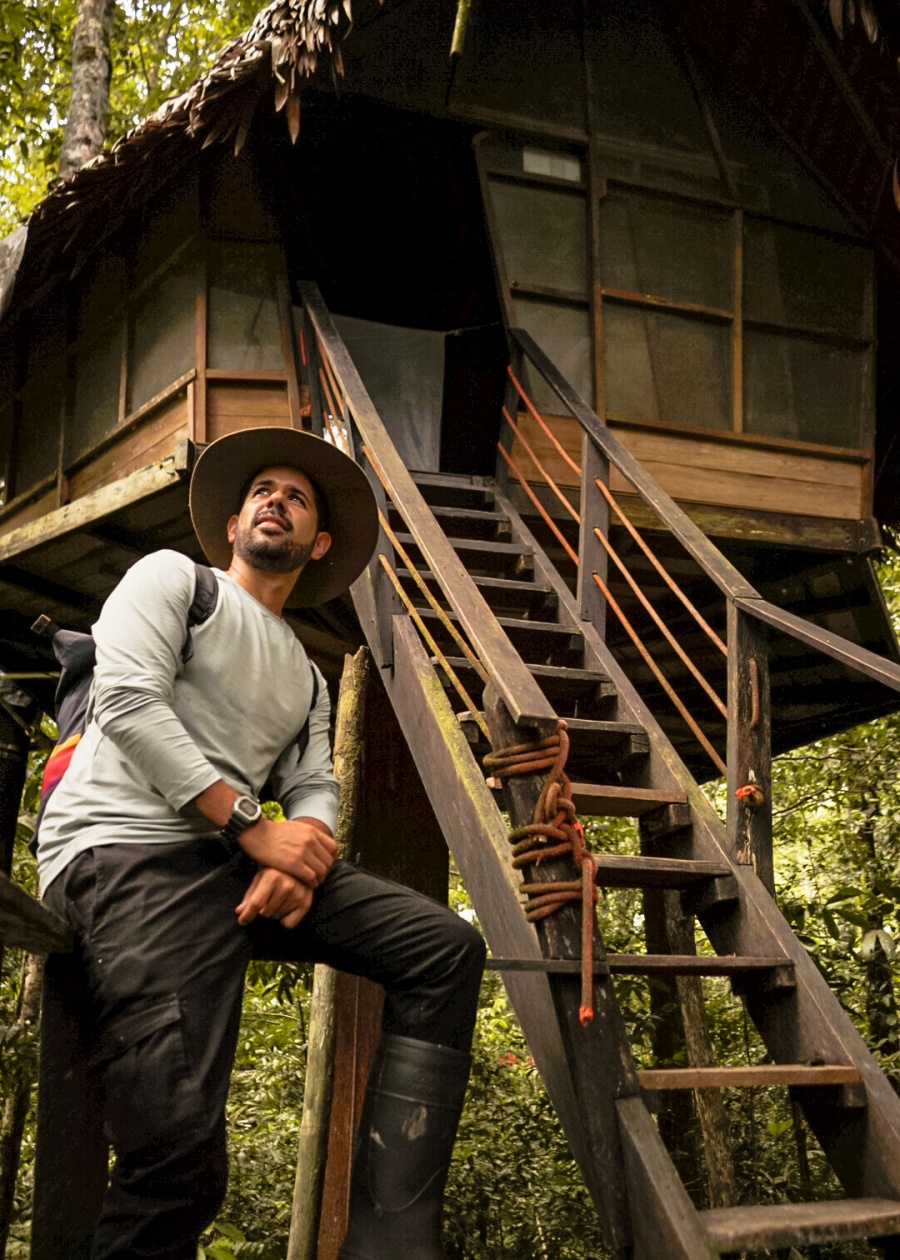 "To travel into the unknown is to discover not only new places, but also unknown parts of yourself."
Large-format constructions with wooden structures and thatched roofs where one or more families of the same ethnic group live together, in some cases they are communal and different ethnic groups from the region coexist or meet)
Source: https://alanxelmundo.com/amazonas-paraiso-gastronomico/?utm_source=rss&utm_medium=rss&utm_campaign=amazonas-paraiso-gastronomico