There is no doubt that paradise in the world of travel does exist and it is about nothing more and nothing less than the Garrafon Natural Parka beautiful oasis where adventure, rest, and relaxation have the perfect combination, since it has the ideal activities to make this possible.
And it is that in the Isla Mujeres Garrafon Park you will not only enjoy activities such as snorkelingswim with dolphins, kayak, and the zip line, but you can also enjoy unforgettable moments in its infinity pool, a temazcal bath, and national open bar and simply delicious buffet food.
This without neglecting all the comforts that you can find in the Garrafon Park facilities such as lockers, showers, lounge chairs, equipment for snorkeling, life jackets, among others.
Snorkeling In The Garrafon Isla Mujeres Natural Park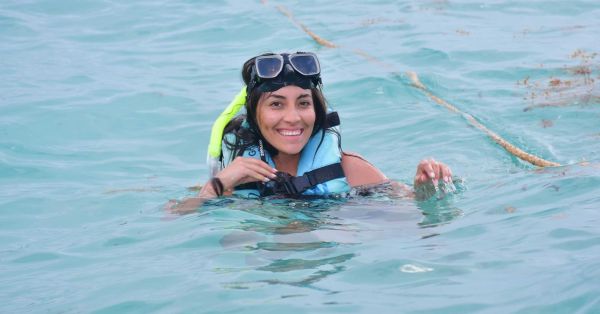 Snorkeling is the favorite activity of children and adults And what better than taking the most beautiful and fun snorkeling tour in Isla Mujeres, that's right, it is precisely the one that Garrafon Park offers you, since it will not only make your dream of living this experience in all its splendor come true, but also You can carry it out in your private reef.
This means that in addition to being sure that you will always be protected, whether or not you know how to swim, you will be able to enjoy it with great peace of mind since there will be fewer people around you, and therefore you will be able to see more fish, corals, and other species.
Garrafon Park Isla Mujeres Swim With Dolphins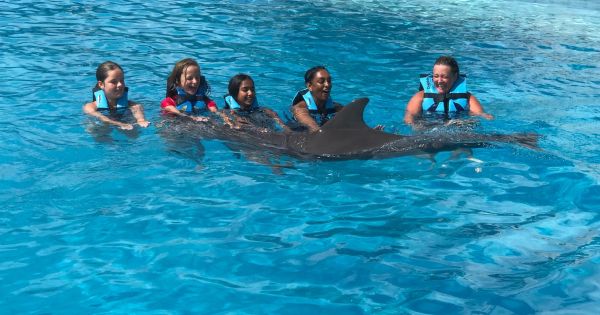 The swimming with dolphins It is not only a fun activity, but it is also a learning activity, and the Swim With Dolphins in Cancun + Garrafon Park is the perfect combination for it.
This is because in Parque Garrafón you will find the best facilities to enjoy this experience either with your friends, partner, alone, or with your family, and of course, packages that are suitable for your budget and preferences.
The good news is that whatever package you choose You already have guaranteed access to Parque Garrafón Isla Mujeres and of course to all the activities mentioned above.
So don't think twice and enjoy this incredible experience, where fun and learning will always be present.
Garrafon Park – Live The Adrenaline To The Max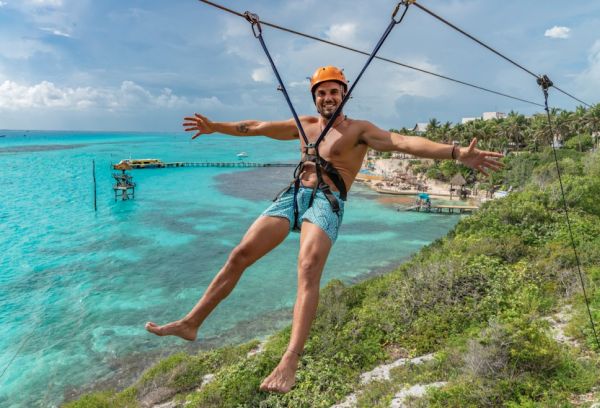 The Zipline in Isla Mujeres Garrafon Park it's definitely just exciting since it is not only about moving from one place to another as in other places, but in Parque Garrafón you will live this experience to another level.
This is because the zip line in the Garrafon Natural Park It has 3 towers that have a height that goes from 30 meterswhich makes it not only exciting, but you will also enjoy the most beautiful views of Cancun and Isla Mujeres, since you will have as a frame the turquoise blue waters that have always distinguished the Caribbean Sea.
The zip line in Parque Garrafón Isla Mujeres can be practiced by the whole family, and always with the safety and attention that you deserve.
Don't forget, the zip line is already included in your ticket to the Garrafón Natural Park.
Garrafon Park: Location and Hours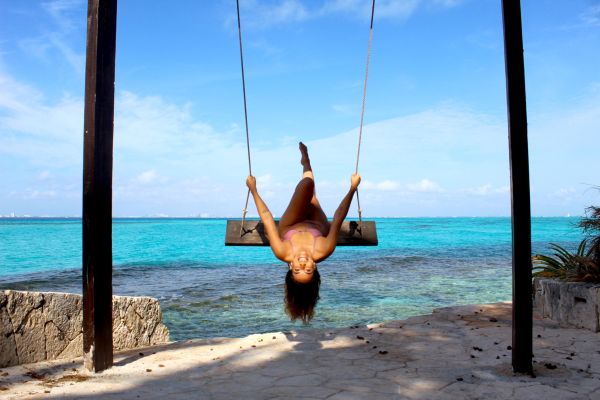 Garrafon Park is located on one of the most beautiful islands in the Caribbean: Women Islandspecifically on Carretera Garrafón Lot 9 Kilometer 6, in Superblock 9, in what is known as South Point.
Getting there is very easy, although we highly recommend that you hire a package that includes the transfer, in this way, you will enjoy each of the activities with greater peace of mind, and of course you will save a lot of money.
As for the hours, Parque Natural Garrafón opens from Tuesday to Sunday from 10 in the morning to 5 in the afternoon from Tuesday to Sunday.
conclusion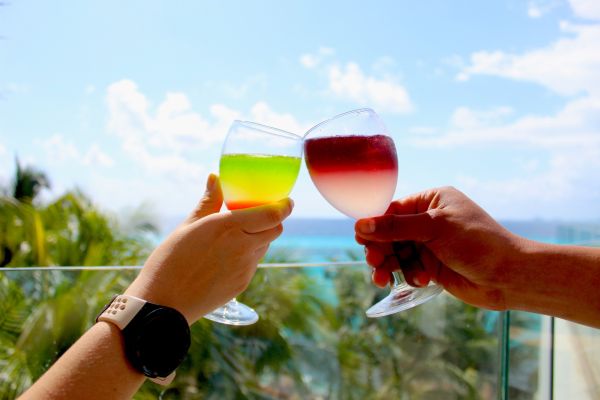 This is how you can enjoy one, or several days, full of fun in Garrafon Isla Mujeres Natural Parkwhere you will find not only fabulous activities, but also delicious buffet food, alcoholic beverages, and more, all in one place.
Without a doubt, an incredible experience that we assure you will never forget.
Source: https://www.edy.com.mx/2022/08/actividades-en-cancun-isla-mujeres/