Oaxaca is a destination full of history, culture, and natural beauty that captivates every visitor. From the city's vibrant markets and museums, to the ancient ruins of Monte Albán or the breathtaking views of Hierve el Agua, its magic will always invite you to return.
If you are planning a trip to this impressive state, here are some things you should add to your list of things to do in Oaxaca.
Get lost in its colorful streets
Oaxaca City is a jewel that captivates visitors with its vibrant streets that exude a unique charm. Its picturesque facades, an eclectic mix of colors, textures and cultural details, make the streets of Oaxaca a tourist destination and an incomparable visual experience.
Walking through the streets of Oaxaca is like entering a living painting. From the warm, earthy tones of the colonial buildings to the vibrant murals that adorn the walls, every corner offers a surprise.
The streets of Oaxaca are dotted with colonial buildings that reflect the rich history of the city. Wrought iron balconies, carved wooden doors and red tile roofs blend with vibrant colours, creating an ideal contrast for the best photos.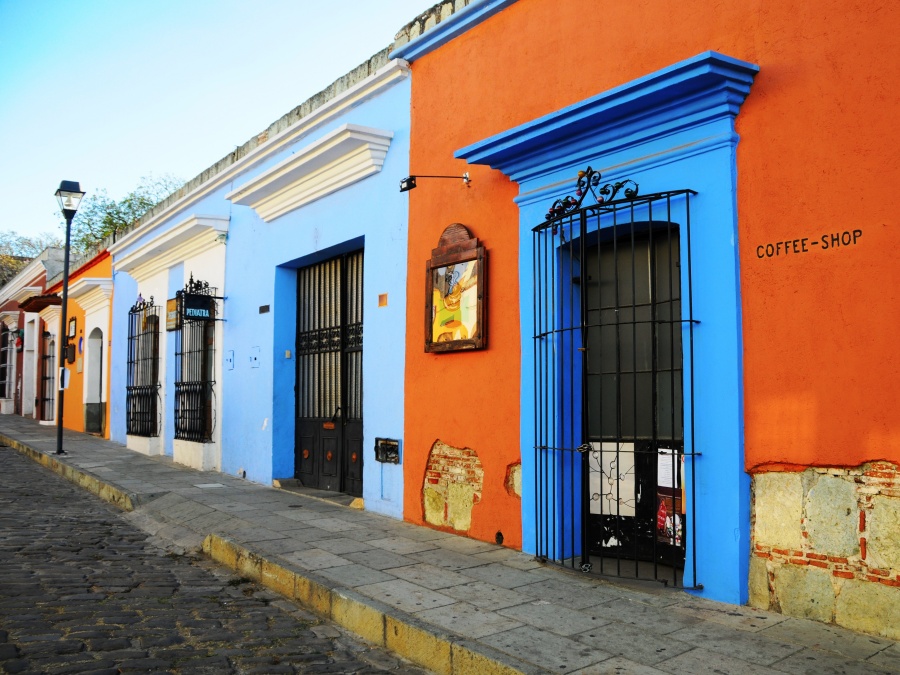 Get to know the archaeological zone of Monte Albán
Nestled in the hills surrounding the city of Oaxaca, Mexico is Monte Albán, an archaeological gem that captivates visitors with its rich history and majestic architecture.
Monte Albán was founded approximately in the year 500 BC by the Zapotecs and in this archaeological zone there are large platforms, pyramids, temples and plazas. Walking along its ancient roads, travelers can imagine life in the ancient city, while enjoying stunning panoramic views of the surrounding valleys.
Tips for visiting Monte Alban
Arrive early to avoid the crowds and the heat of the day.
Stay hydrated during your visit.
Bring comfortable shoes, sunscreen, and water, as navigating the site can take time.
Hire a local guide to gain valuable insight into the history and significance of the structures. In case you want to do it for free, look for historical information about the site to enrich your visit.
Location: Near the city of Oaxaca. It can be reached by car or through organized tours from the capital. If you are looking for public transport, it will leave you a little far from the archaeological zone and you will have to walk a few kilometers.
Time: Monday to Sunday from 10:00 a.m. to 4:00 p.m.
Cost: $90 pesos
#DatoAXM The original name of Monte Albán is not known, some proposals are Danibaan or "Montaña Sagrada", "Colina del Jaguar", Danibéeje or "Cerro del Tigre". Others say that it refers to the white flowers of the cazahuate trees that cover the hill.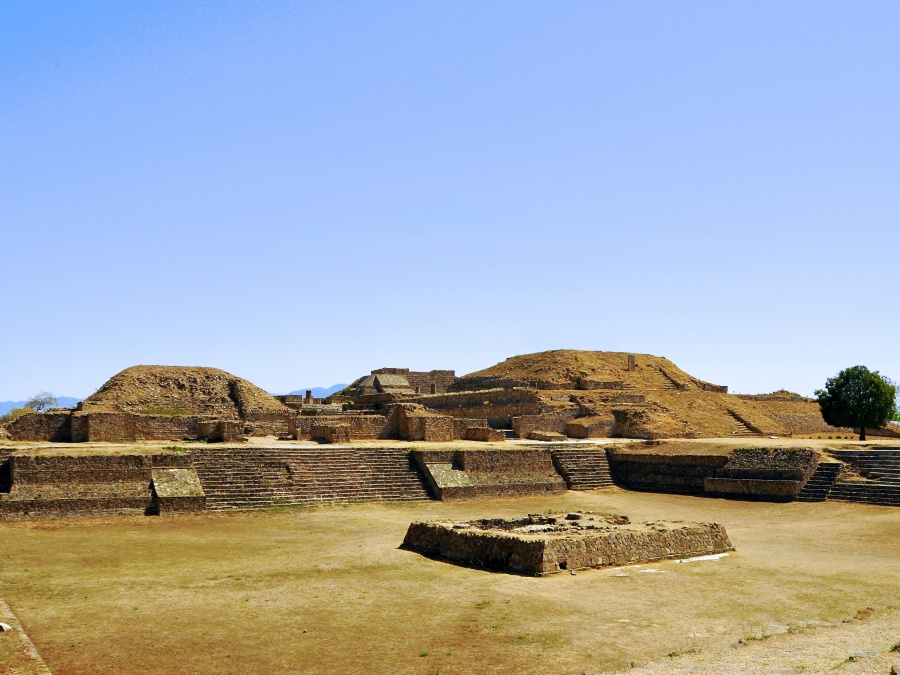 Enter the Temple of Santo Domingo de Guzmán
This majestic building, with its baroque façade and rich history, is a testament to the region's rich religious and artistic heritage. Known as one of the most outstanding examples of Mexican colonial art, the temple attracts visitors from all over the world seeking to explore its beauty and spiritual depth.
The construction of the temple took more than two centuries, which contributed to its astonishing richness in detail and design. The façade, adorned with intricate reliefs, is a masterpiece that combines indigenous and European elements.
During the year, the temple is the scene of various religious and cultural festivals that attract people from far and wide. Holy Week and the festivities in honor of Santo Domingo de Guzmán are especially important among the community.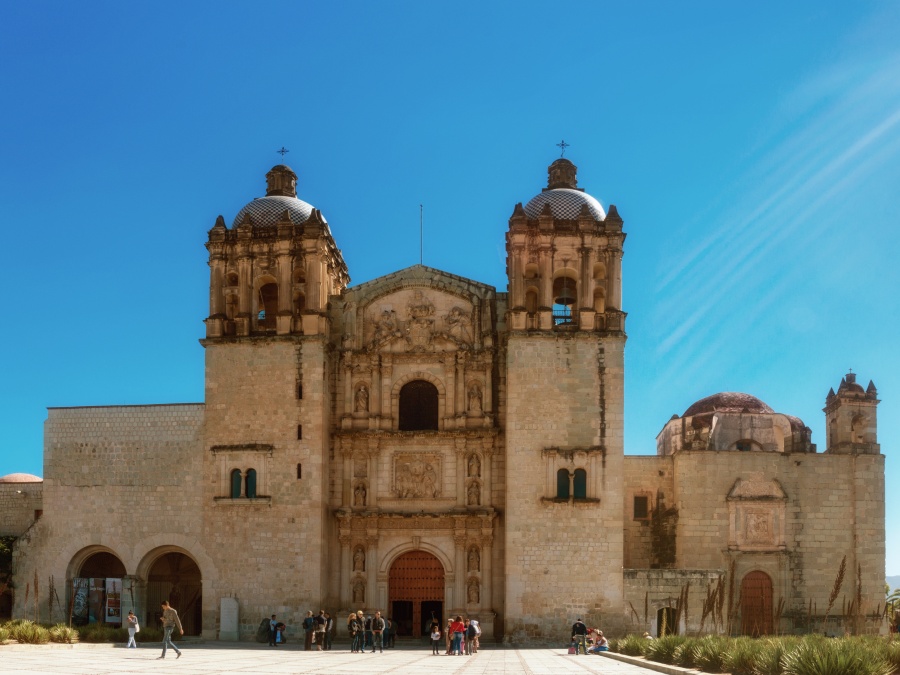 Visit the Ethnobotanical Garden
The Ethnobotanical Garden, in addition to a corner of serenity in the middle of the city, is a tribute to the diversity of plants, traditions and knowledge that have enriched life in Oaxaca throughout the centuries.
Their mission is to preserve and display the diversity of plants used by local indigenous communities for various purposes, such as medicine, food, construction, and textiles. Every corner of the garden is an open window towards the ancestral connection between nature and culture.
Where: South Reform n, INDEPENDENCE ROAD, Downtown, 68000 Oaxaca de Juarez, Oax.
You need to be part of a guided tour group to visit it. Various hours and languages ​​are available. Visit the official page, for details on the day of your visit.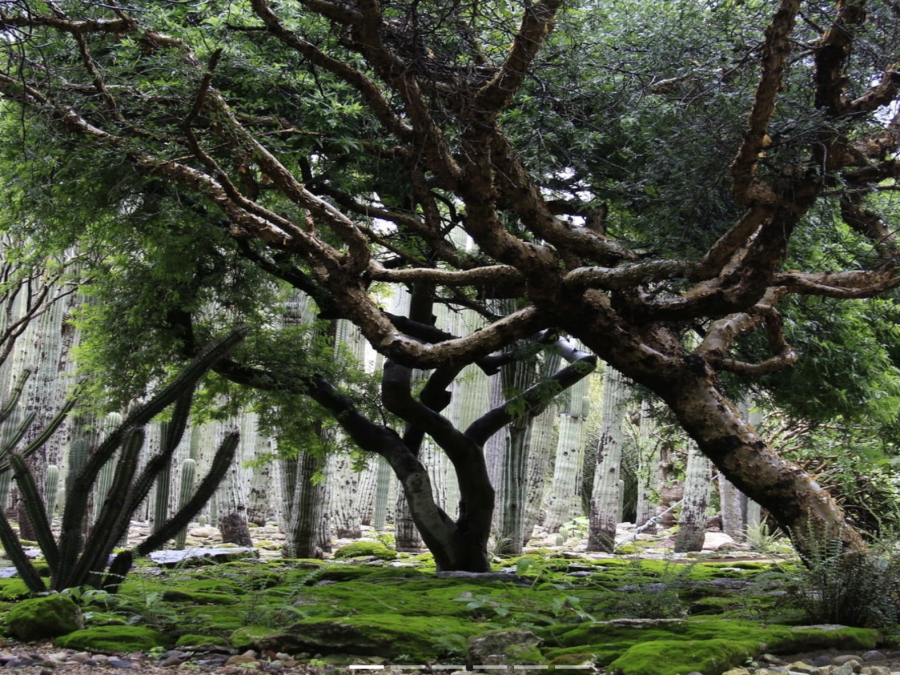 Escape to Hierve el Agua
This amazing set of petrified waterfalls and natural pools, with an impressive view of the mountainous landscape, is much more than a geological wonder and a must-see destination for any traveler who is in the area.
Hierve el Agua is a geological creation that developed over thousands of years. The water that flows from the high mountains of the Sierra Madre Oriental filters through layers of mineral-rich limestone rock. As the water flows to the surface, it deposits minerals and creates deposits that resemble petrified waterfall formations. The result is a spectacular sight that seems to come from a dream.
Natural pools form at the top of the petrified waterfalls and visitors can enjoy a refreshing dip while gazing at the stunning mountain scenery that stretches out before them, a truly magical site!
Hierve el Agua is a popular tourist destination, so it is advisable to plan your visit in advance. The site has facilities to receive visitors, including picnic areas and basic services. It can be reached by car, public transport and guided tours from the city of Oaxaca.
Cost: 50 pesos per person
Time: from 7:00 a.m. to 6:00 p.m., Monday to Sunday.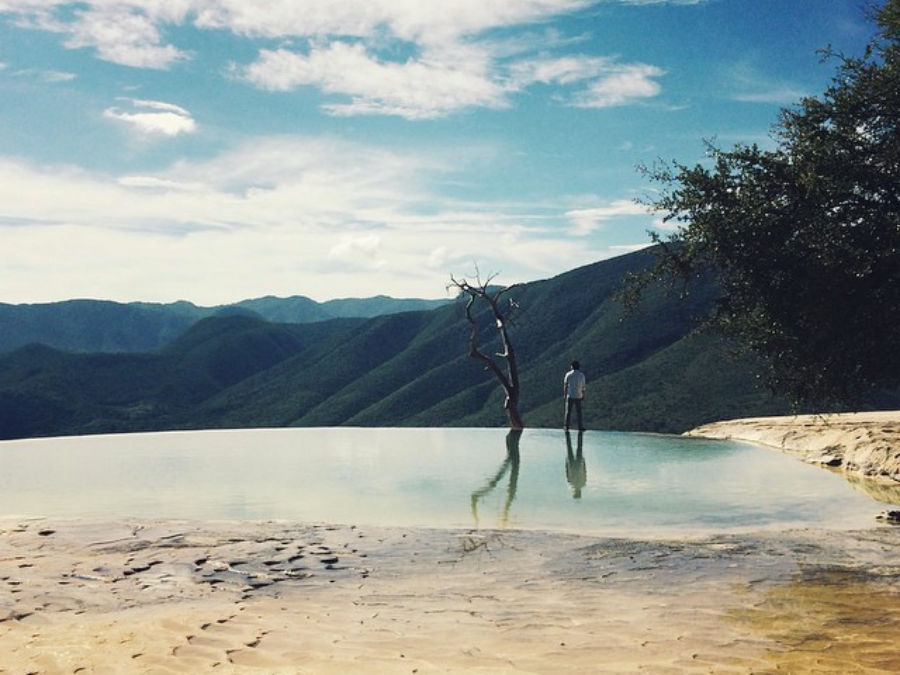 Tour the 20 de Noviembre Market
In the center of the city, there is a culinary and cultural treasure that captivates all the senses: the 20 de Noviembre Market.
This bustling market is a haven for foodies and the curious who want to immerse themselves in authentic local life. From the enticing aromas to the diversity of products, the market is a vivid reflection of Oaxaca's rich heritage and vibrancy.
They will also be able to find and buy the work of local artisans who display their creations, ranging from handmade textiles to ceramic objects and jewelry.
The 20 de Noviembre Market is open daily and is an essential stop on any visit to Oaxaca.
Where: 20 de Noviembre 512, Oaxaca, Centro, 68000 Oaxaca de Juárez, Oax.

Admire and rest in the Zócalo
In the heart of the city of Oaxaca, a place full of history, culture and energy beats: the Zócalo. Also known as the Plaza de la Constitución, this iconic public space is a meeting point, a stage for cultural events, and a living testimony to the rich heritage and vitality of the region.
If you are lucky enough to see a show such as festivals, concerts, folk dances, theater performances or art exhibitions, don't let it pass you by. But, if your visit is not something special, take advantage of this space to relax and reflect while admiring the architectural beauty.

Know its museums
Oaxaca has in its museums a window to the heritage and wealth that characterizes it.
From pre-Hispanic art to contemporary art, these cultural spaces invite you on a journey through time and the creative expressions that have shaped the region.
Next, we share two museums in the metropolis:
Museum of the Cultures of Oaxaca
Located in the former Santo Domingo Convent, this museum offers a comprehensive exploration of the history and culture of Oaxaca. From pre-Hispanic times to the present, the exhibits cover sacred art, popular art, textiles, and contemporary art. The colorful rooms guide you through the cultural and artistic evolution of the region.
Direction: 1a. Cerrada de Macedonio Alcala s/n, RUTA INDEPENDENCIA, Centro, 68000 Oaxaca de Juárez, Oax.
Hours: Tuesday to Friday from 10 a.m. to 3 p.m.
Cost: $85. Free admission for teachers, students, children under 13 years of age and people with INAPAM credentials.
Textile Museum of Oaxaca
This museum is a tribute to the rich textile tradition of Oaxaca. Through an impressive collection of fabrics, embroideries, and costumes, the museum tells the story of techniques and designs that have been passed down through generations. From the intricate huipiles to the colorful pieces of wool, this museum celebrates the art of weaving.
Address: Miguel Hidalgo 917, Historic Center, 68000 Oaxaca de Juárez, Oax.
Hours: Monday to Saturday, from 11:00 a.m. to 8:00 p.m. / Sunday, from 11:00 a.m. to 6:00 p.m.
Free admission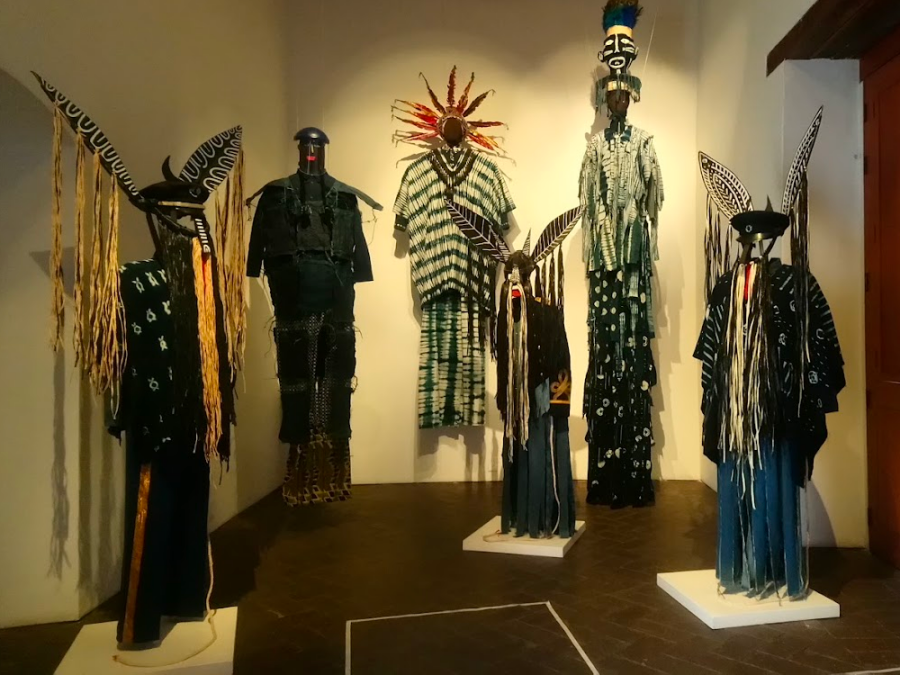 Fall in love with its delicious gastronomy
With a culinary tradition that goes back centuries, Oaxaca offers a feast of flavors and aromas that captivate the senses and leave a lasting impression on the palates of its visitors.
From traditional dishes to contemporary creations, Oaxacan food is a celebration of authenticity and diversity. One of its most representative dishes is the mole. With all their flavors, colors and unimaginable complexity, these sauces reflect one of the most important recipes in all of Mexico.
If you are visiting the city, you cannot miss out on eating a tlayuda, grasshoppers, quesillo, memelas, tejate, hot chocolate, nicuatole (a corn flan) and ice cream… a paradise for lovers! you went around the world!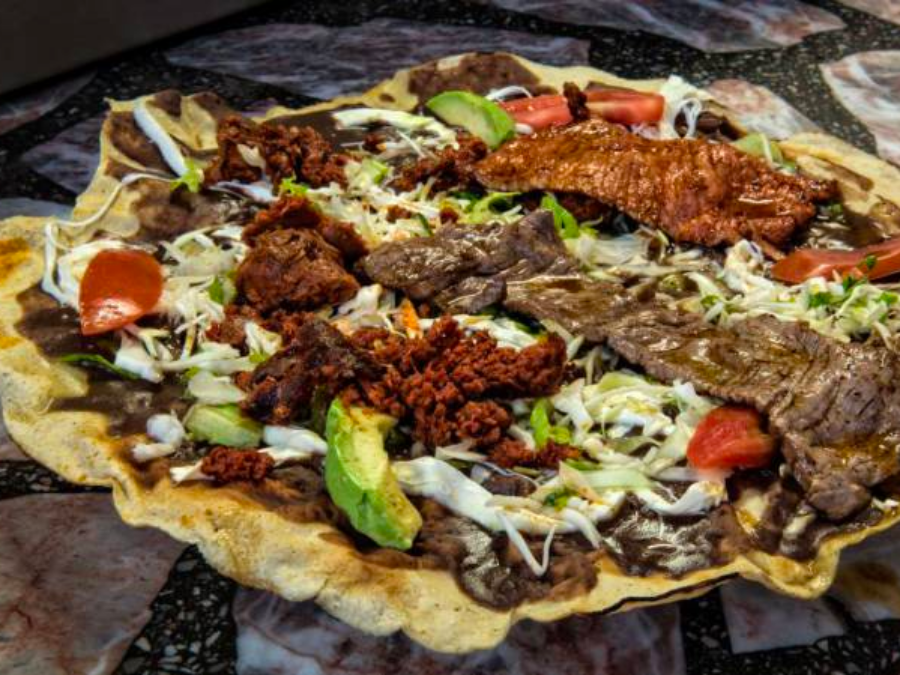 Taste mezcal and its traditional drinks
Oaxaca City is known for many things: its rich history, its vibrant culture, and its spectacular cuisine. But there is a liquid treasure that captures the very essence of the region and that has captivated the hearts and palates of locals and visitors alike: mezcal.
This ancestral distillate is produced from the agave plant and its production process follows traditional methods passed down from generation to generation and is an integral part of the life of Oaxacan people.
The cultivation and production of mezcal also have a positive impact on local communities. Many mezcal producers are small family businesses that depend on agave production and distillation for their livelihood. By enjoying Oaxacan mezcal, you are contributing to the preservation of a tradition and to the maintenance of these communities.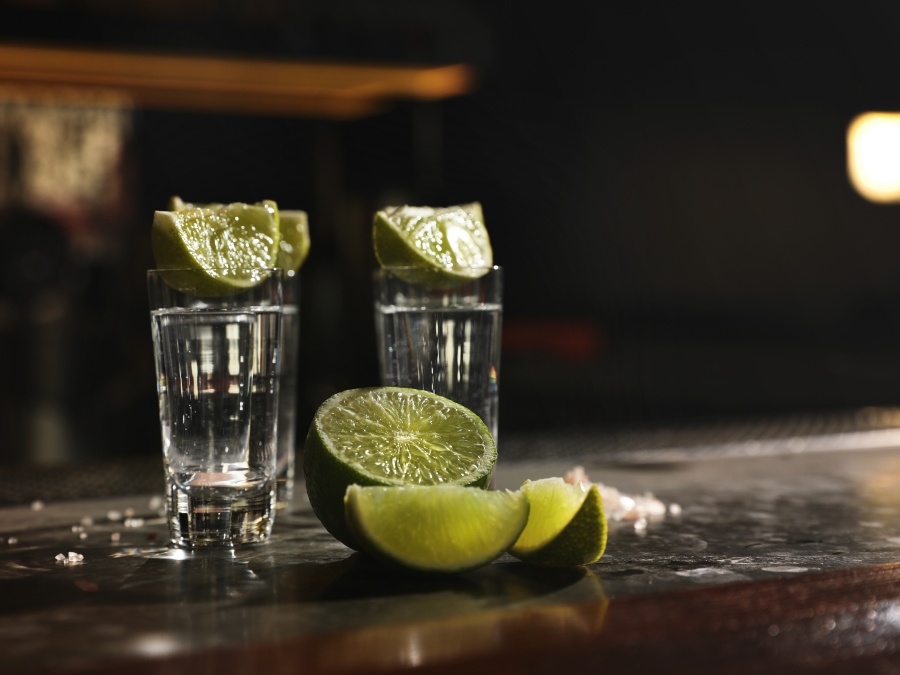 Whether you're bringing souvenir bottles or taking a tour that includes a tasting of this drink, cheers, travelers!
Source: https://alanxelmundo.com/10-cosas-imperdibles-para-hacer-en-oaxaca/?utm_source=rss&utm_medium=rss&utm_campaign=10-cosas-imperdibles-para-hacer-en-oaxaca